Recently, people have been talking a lot about Sakurajima, an island that is home to Japan's most active volcano. Experts say it might violently erupt soon. The seismograph is off the charts. Actually, Tofugu made a video about it recently if you want to catch up on the news.
But actually, the volcano at Sakurajima erupts quite frequently. Plumes of smoke are a common sight. I went to Sakurajima before all the hubbub started, so I can show you what the volcano is normally like, when people aren't freaking out about it.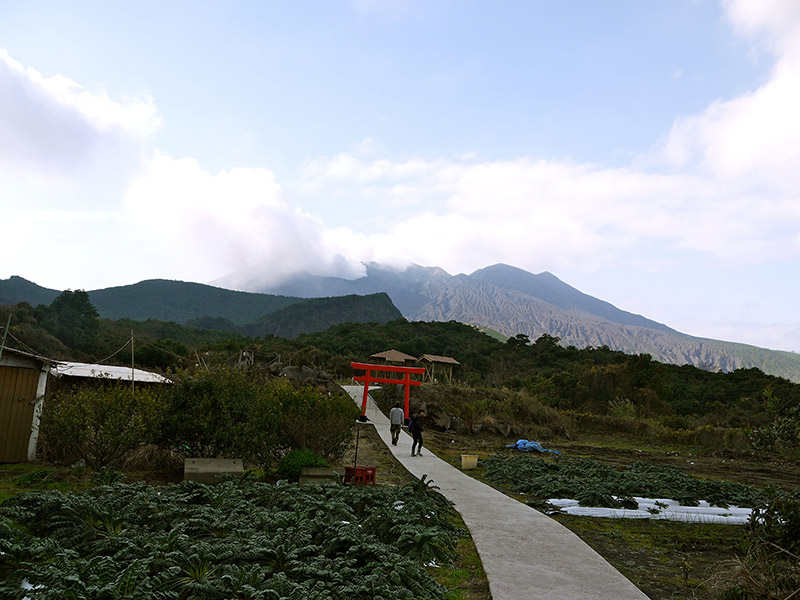 Sakurajima, which means, "Cherry blossom Island," is the most famous sightseeing spot in Kagoshima Prefecture in Kyushu, Japan. If you head down that way, be sure to check it out. It's not often you can go see a smoking volcano!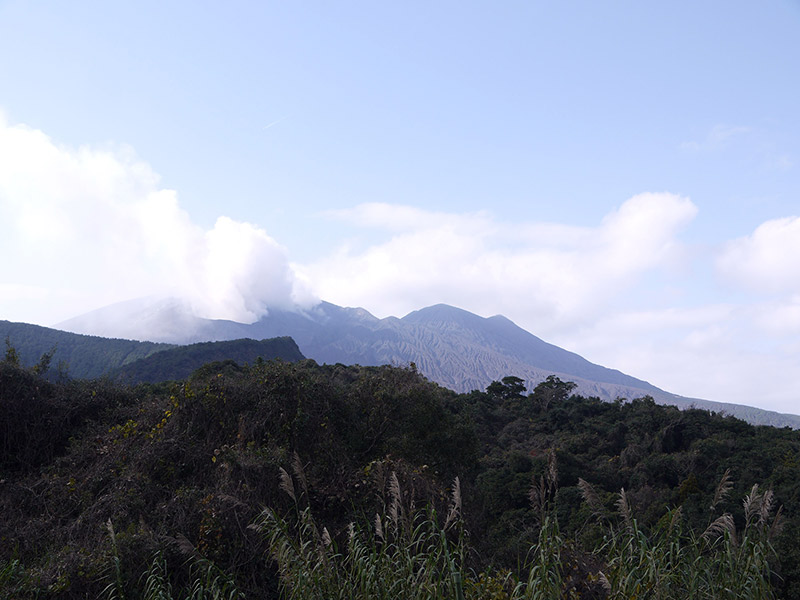 It was just an island in the bay until a powerful eruption in 1914. The "-jima" (島) in Sakurajima actually means "island." But after 1914, which was the largest volcanic eruption in Japan of the 20th century, the lava turned the island into a peninsula! That's a pretty impressive lava flow. By that time, it was too late to change the name, so it's still called Sakurajima.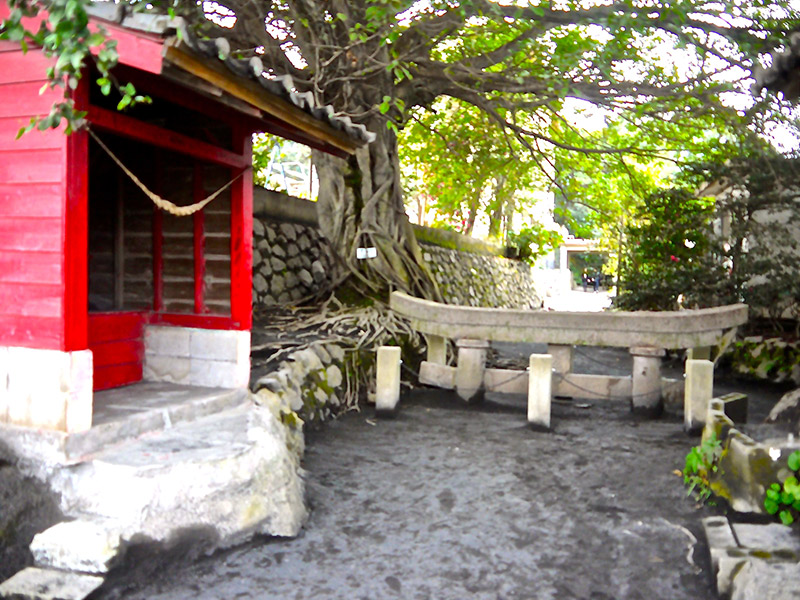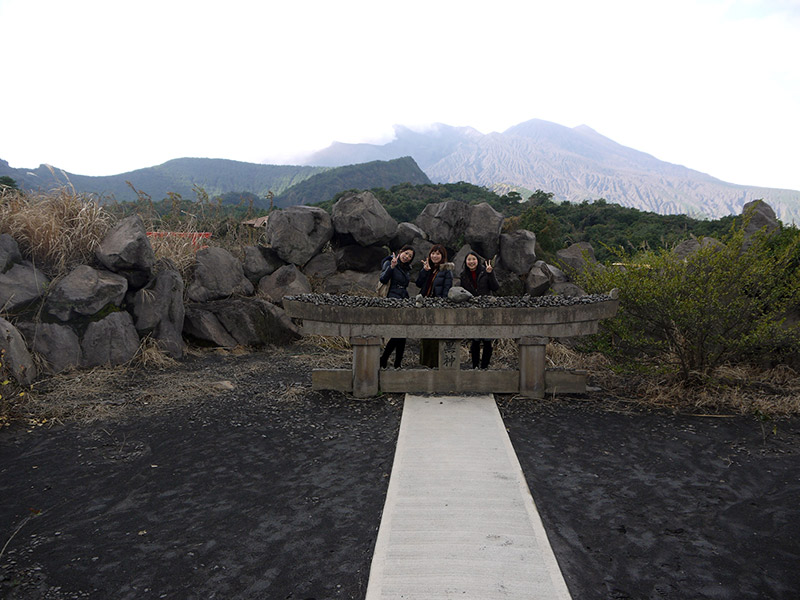 You can tell how massive the lava flow from that eruption must have been by depth at which this shrine gate is buried. That lava connected the island and the Osumi Peninsula.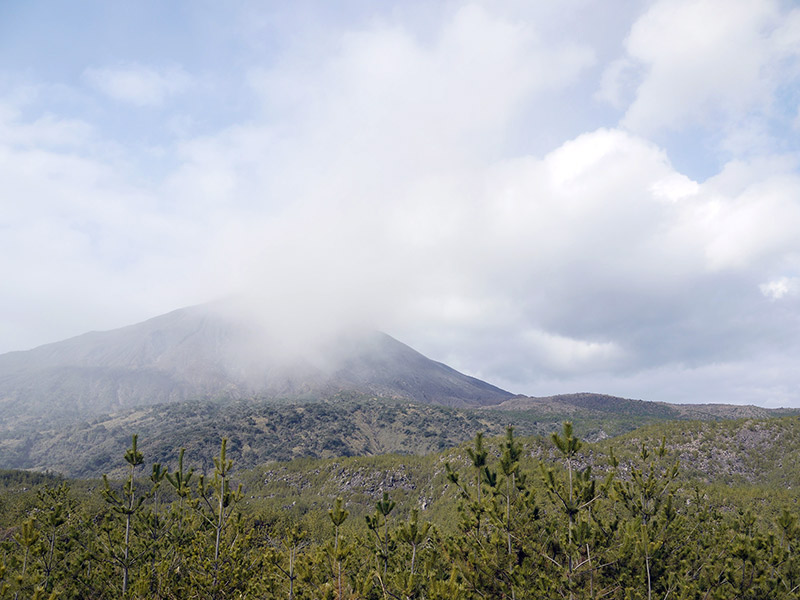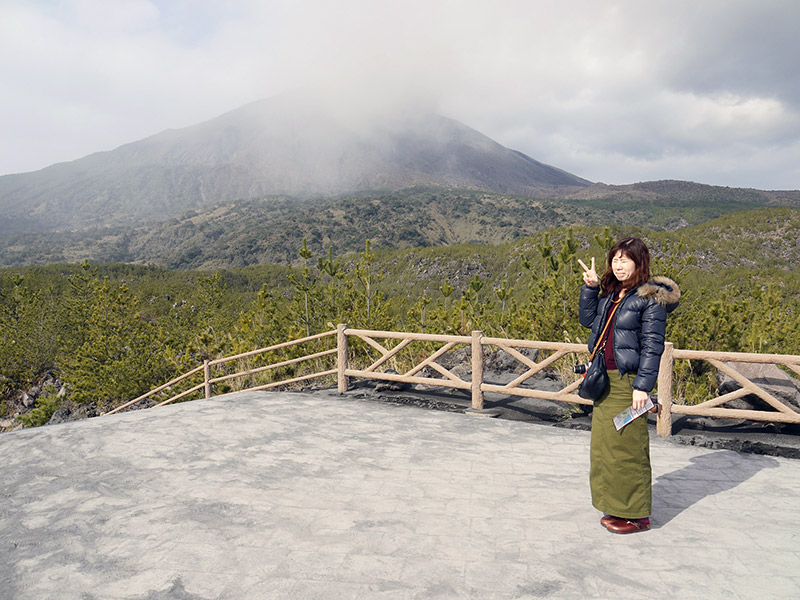 As you can see in the picture, the air was so filled with smoke and ash that we barely able to open our eyes at some points. Even though this was a regular day, the volcano was still active enough to blind us a little. You can imagine what it would be like if it really erupts!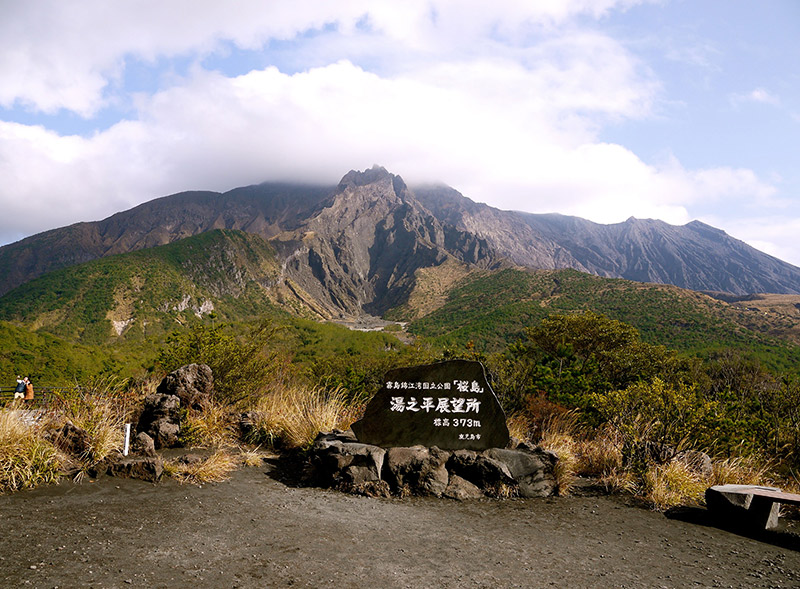 This is a great observation platform. It's called Yunohira Tembousho. You get a great view. If you look at the bottom left of the photo you can see two people taking a selfie with Sakurajima. This area offers some great photo opportunities. チーズ!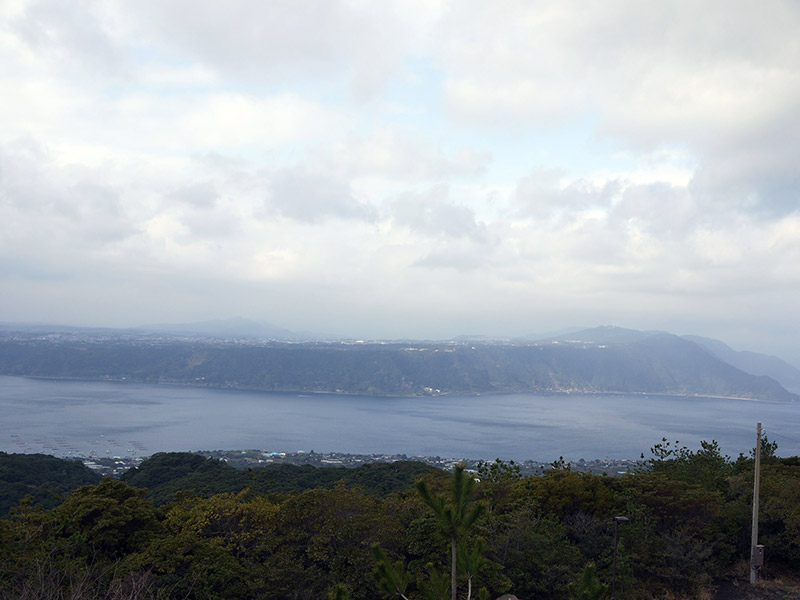 The view of the sea and the Osumi Peninsula from the volcano is quite nice too.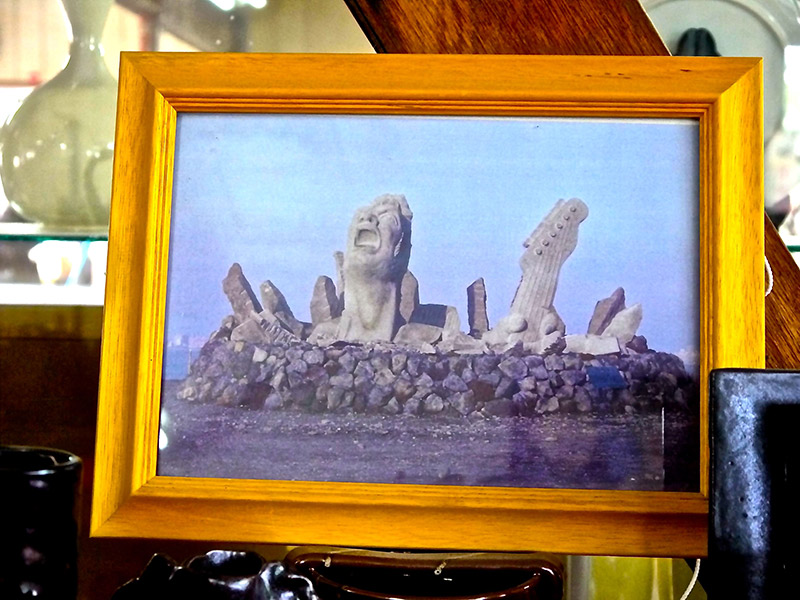 Regrettably, at the end of our trip we weren't able to make it to this great rock and roll monument, which is nearby Sakurajima. So close, yet so far away. If you go there, please find it for me.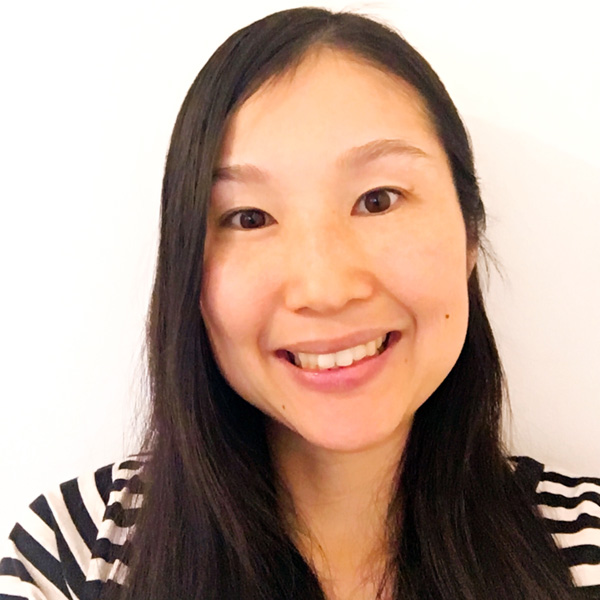 Mami's Review
We were lucky the weather was great that day, because we were able to enjoy the spectacular view of Sakurajima. Sakurajima is an active volcano, so you can't get too close to it, and apparently you can't really see it when it's not good weather.
Sakurajima
Additional Information
Sakurajimaakoubarucho
Kagoshima, Kagoshima Prefecture 891-1417
Japan
View on map