Osaka is big into its food. Okonomiyaki, takoyaki, kushikatsu, Glico… the list goes on and on. We ate it all when we were there, of course, but we were really here for instant ramen. You may not have known this, but instant ramen was invented in Ikeda, Osaka. Cup Noodle too. You may have heard of those food items before. After all, 98 billion were sold in 2009 alone, and Nissin's headquarters is here. To mark this momentous location, the Momofuku Ando Instant Ramen museum was erected. We had no choice but to visit.
Watch our video about our visit to this museum:
Making The Pilgrimage
Momofuku Ando. Instant ramen. Cup Noodle. Those were three of my heroes growing up. I had to go see where they all came from and absorb the history (ideally through my mouth). We took a 30-40 minute train ride up from Osaka Station to Ikeda Station, then walked a few blocks south to the museum.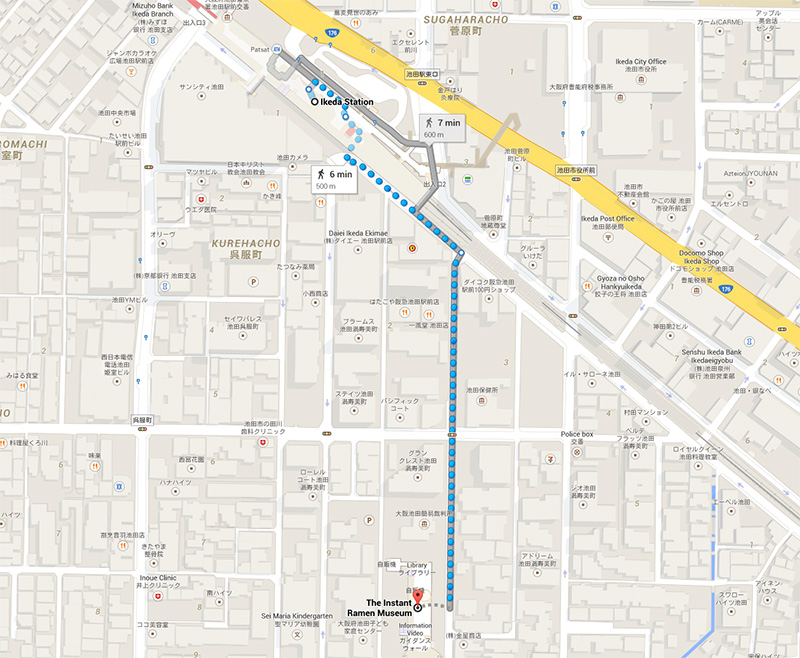 You know you're there when you see the statue of Momofuku Ando, the creator of instant ramen and cup noodle. He will be holding in his hand, you guessed it, some instant ramen.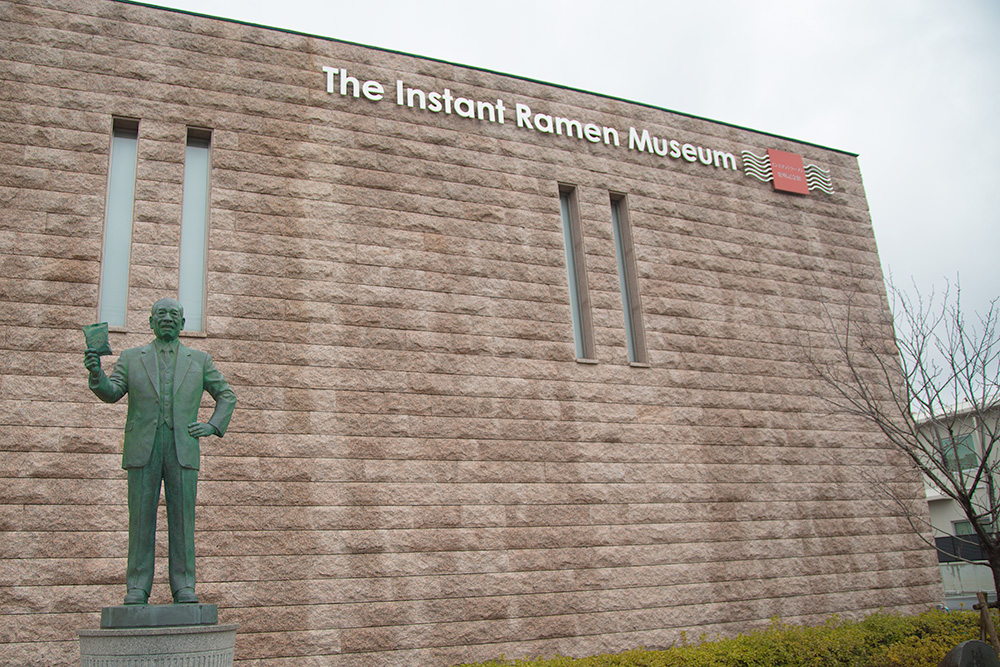 It was raining a little bit, so we hurried on inside.
Enter: The Momofuku Ando Instant Ramen Museum
To view the main part of the museum it's actually free, though there are some sections that are pay-to-play. We'll get to that in a moment.
Upon entering, you're greeted by what looks like a Large Haldron Collider of ramen. It's almost like Han Solo had a Ramen Speed button in the Millennium Falcon and pressed it. Now we're traveling through time.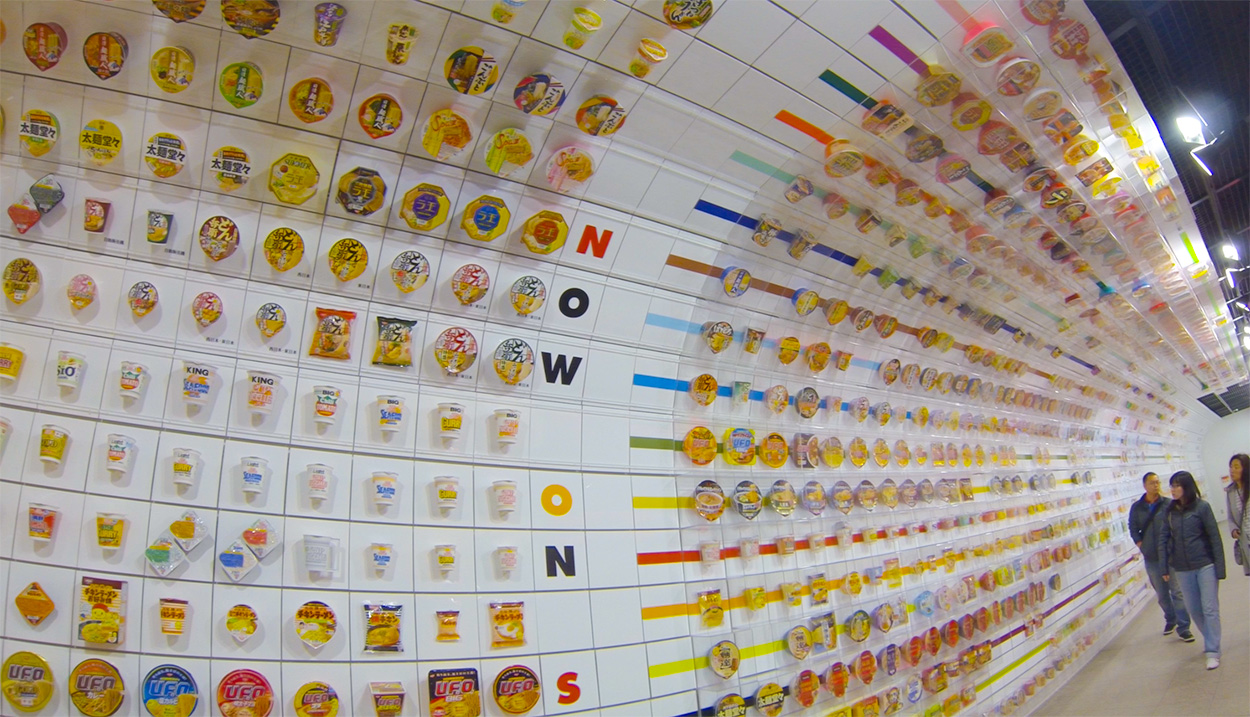 In one fell swoop, you come to understand the enormity of instant ramen. You also realize how small you really are in this universe. They're still adding to this wall, too.
There were all kinds of ramen, from fairly plain to really fancy. You got to see all the limited edition instant ramen, the instant ramen that tries to rival real ramen, and other types of noodles as well: yakisoba, soba, etc. There was no way for me to examine each and every item, but the wall did its job. I now knew for certain that a lot of instant ramen has existed, but this much? Color me surprised. And hungry.
The History Of Instant Ramen
As you continue in, you also run into several educational stations, all centered around instant ramen. Of course, much of it centers around Momofuku Ando, the man who invented both instant ramen and Cup Noodle. So we should start with him.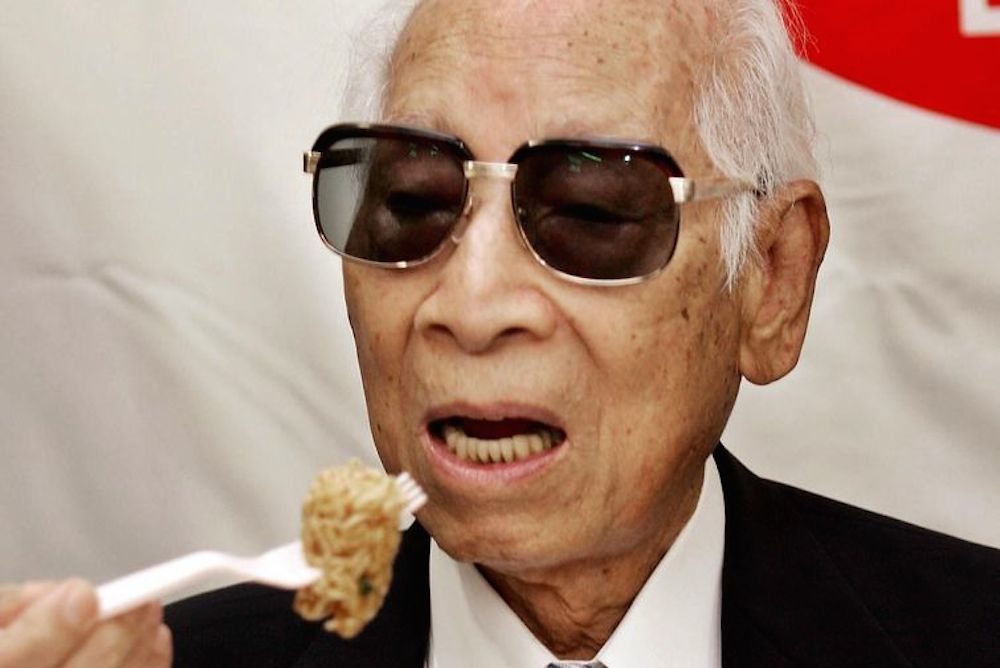 Momofuku Ando (1910-2007) was actually born in Taiwan. Back then though, his name was Go Pek-Hok. At the age of 22 he started his own textile company. Then in 1933 he went to Osaka to study economics at the Ritsumeikan University. Following World War II, Go Pek-Hok decided to become a Japanese citizen and changed his name to Momofuku Ando. He moved back to Japan, re-enrolled in Ritsumeikan University, started a merchandising firm, went to jail for a while for tax evasion (he claimed that he provided scholarships to students, which was indeed considered tax evasion at the time), lost his merchandising firm to bankruptcy, and then finally started Nissin… which happens to be the company that makes instant ramen today.
But this was 1948, and all Nissin did at this point was make salt. While Nissin's salt paid the bills, Momofuku Ando stayed busy. Due to food shortages the Ministry of Health was encouraging people to eat bread. A lot of wheat was being shipped in from America. But, Momofuku Ando thought "hey, Japanese people would rather eat noodles, not bread! I'm going to use this flour to do that." After much experimentation, in 1958, he came up with Instant Ramen, Chicken Flavor. We got to see a replica of the shack where it was invented: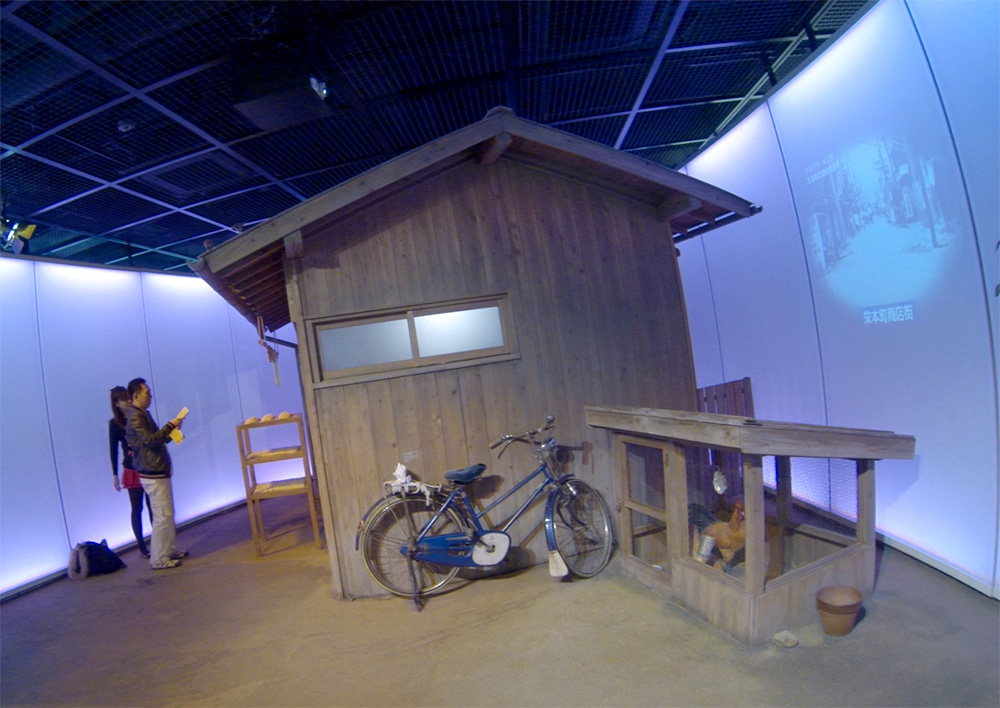 And the tools inside: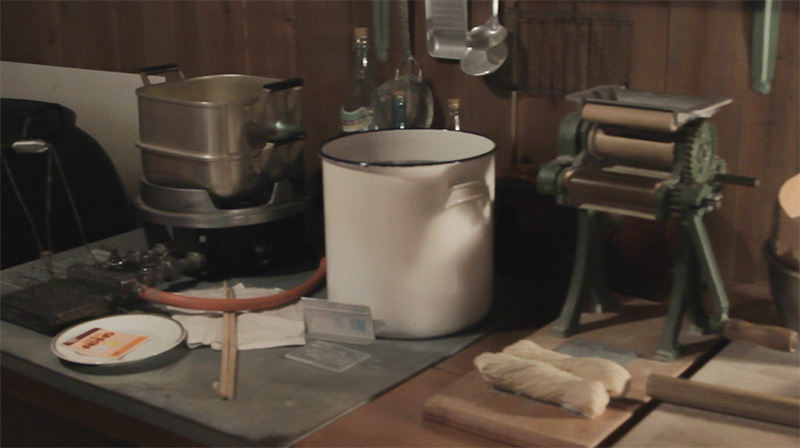 Apparently the breakthrough came when he used Tempura oil to flash fry the noodles. This type of oil created tiny holes throughout the noodles, which made it so hot water could get inside and touch more of the noodle. This cooked the noodles faster, making it more "instant" and allowing the noodle to be cooked all the way through. He packaged it and sold it for 35 yen. Ironically, this was very expensive at the time. 35 yen could buy you six servings of udon or soba. Still, (richer) people enjoyed the convenience.
It wasn't until 1971 that he came up with Cup Noodle. By this time the yen was stronger and noodles were cheaper to make. Because of the convenience, taste, and low cost (finally), it was a smash hit. Even today it is sold for much less than a dollar and comes in many variations.
The best thing we learned about Cup Noodle was that the big breakthrough here was when Momofuku Ando figured out that he should put the noodles upside down and place the polystyrene container on from the top. If you try to do it the other way around the noodles will get stuck and mess up the assembly line.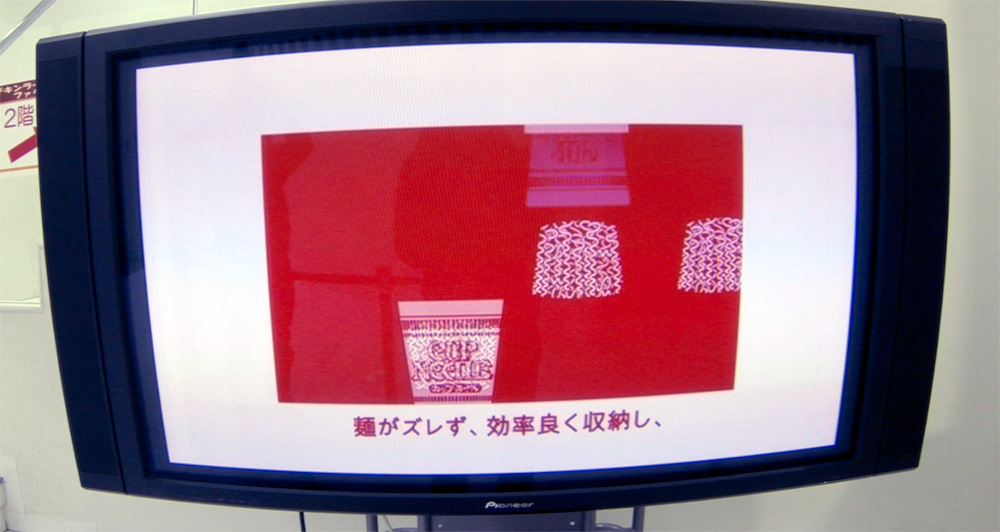 Then, they flip the whole thing over, seal it, and get it into your hungry hands.
We learned plenty of other things too. Like, did you know that Momofuku Ando created space instant ramen in his 90s? He believed that human beings needed to eat, even in space. What a good guy. Not to mention very old.
Making Our Own Cup Noodle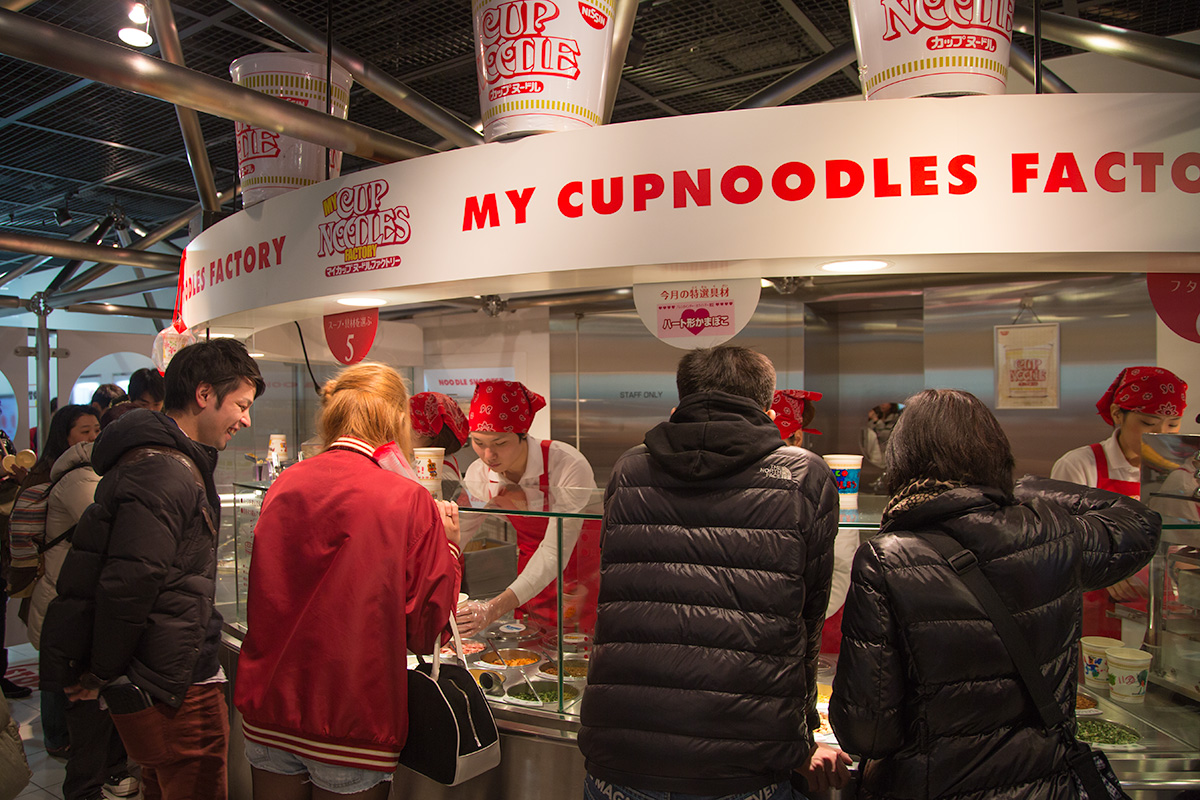 Of course, there was a place where you could make your own custom Cup Noodle. This area was aptly named "My Cup Noodles Factory." Here are the steps: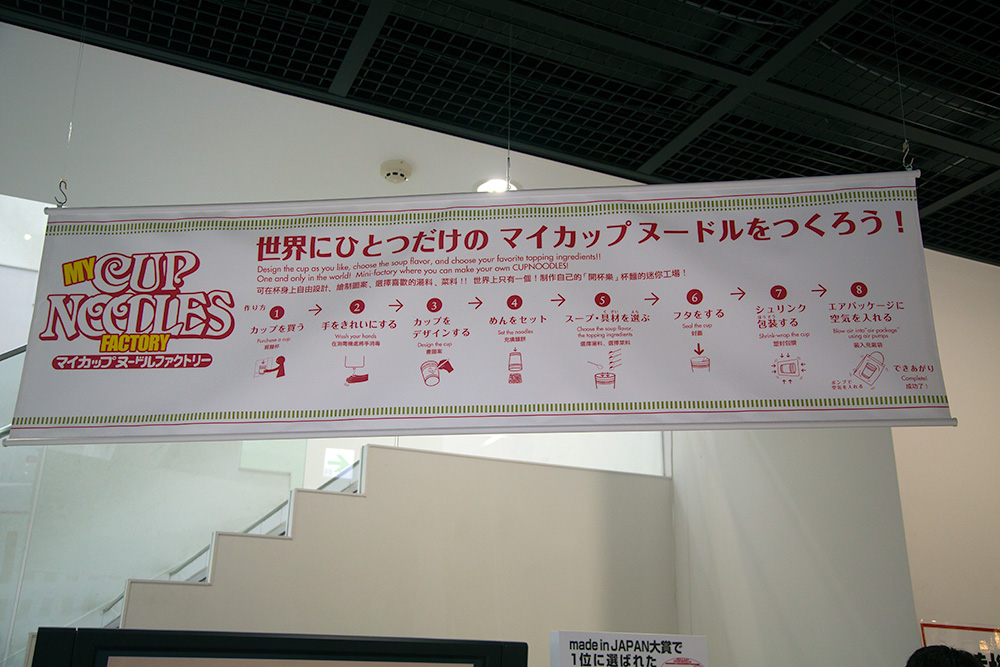 First, you go buy your cup from the vending machine.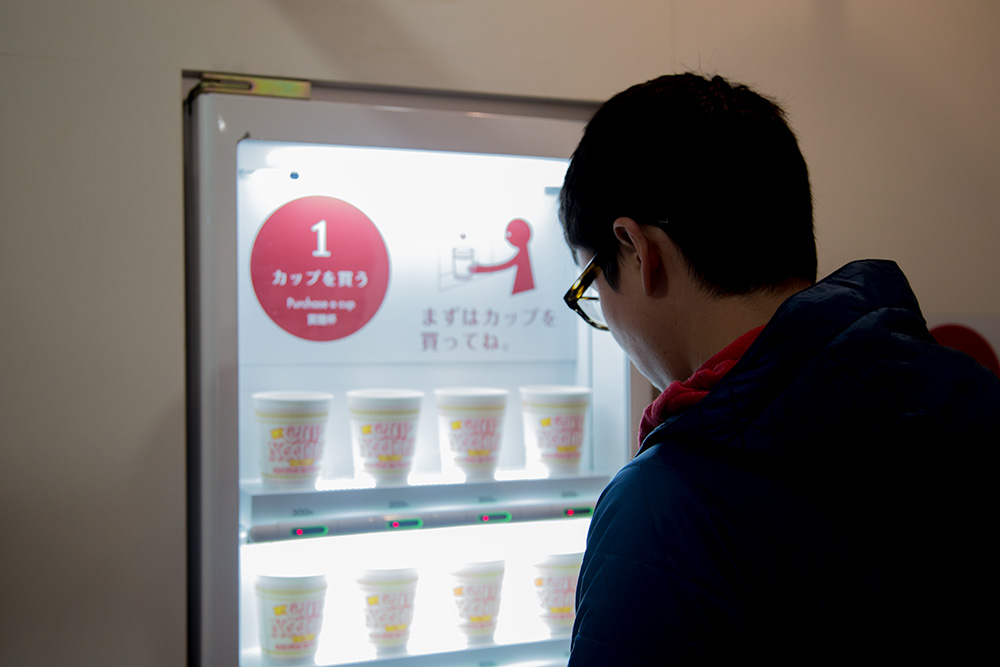 Then, after washing your hands you design your cup. They provide pens for you to use.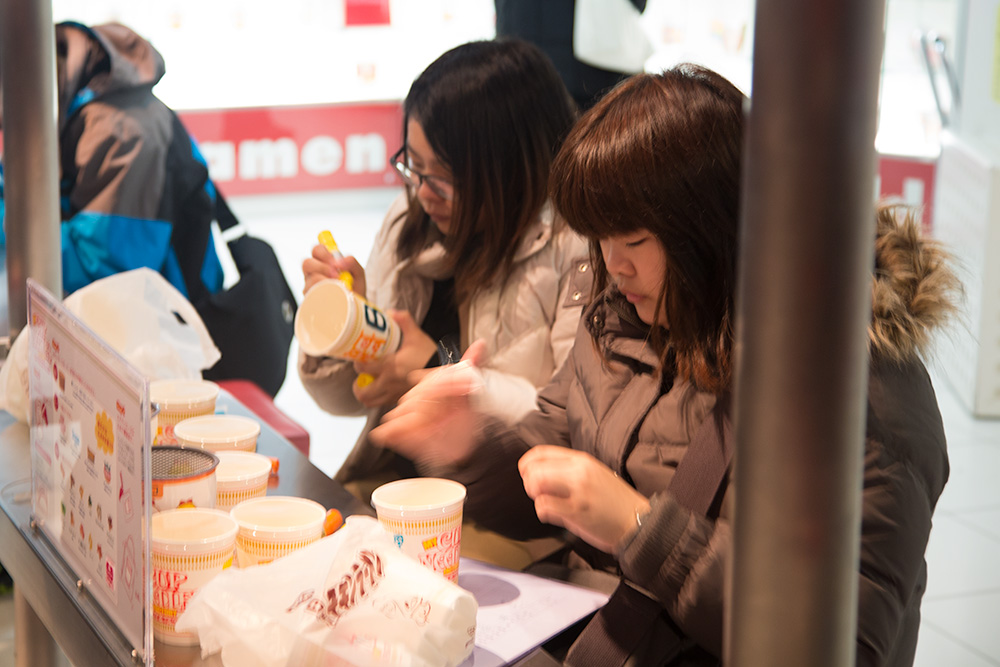 Then you turn in your cup, and they put some noodles in it. Just like we learned before, you have to put it on upside down, then flip it over.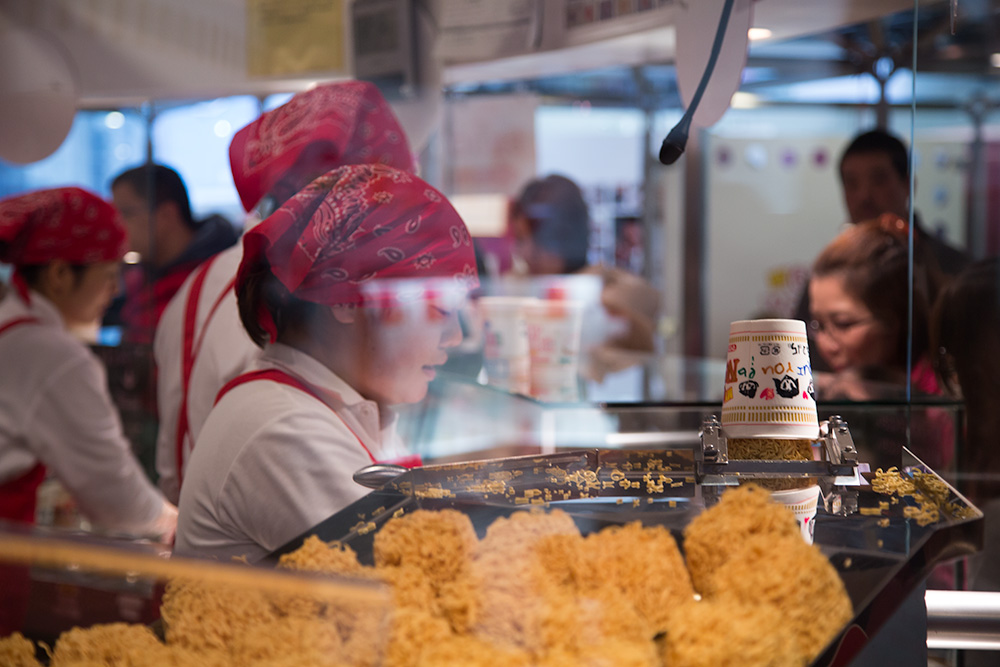 You then tell someone what soup base you want added in there, as well as four ingredients. Here's the options: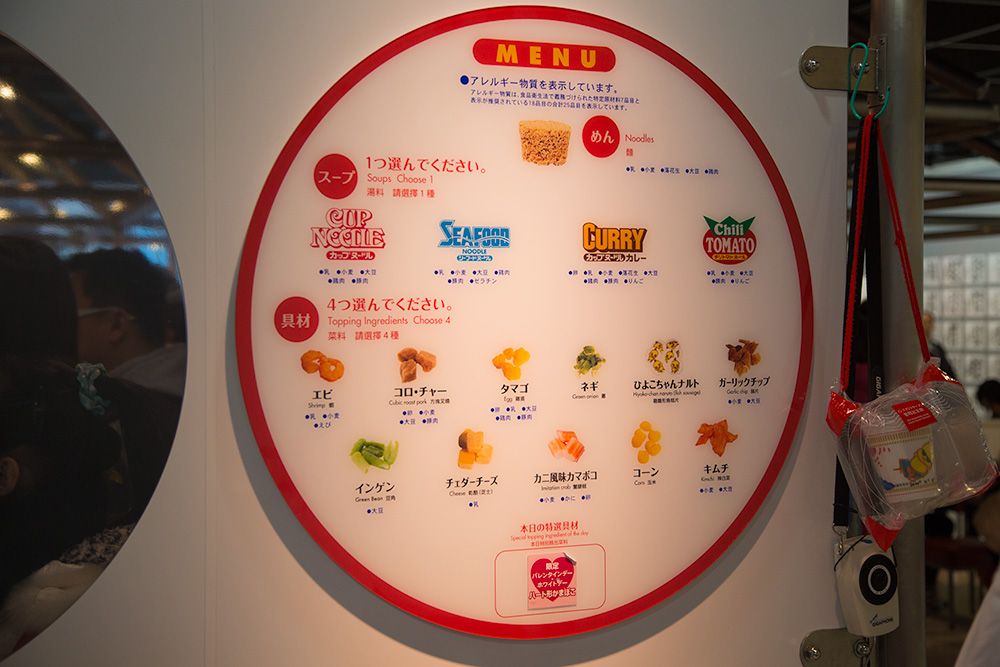 There was even a special, which was heart shaped kamaboko.
The employee puts everything in for you. I got shrimp, pork, imitation crab, and cheese.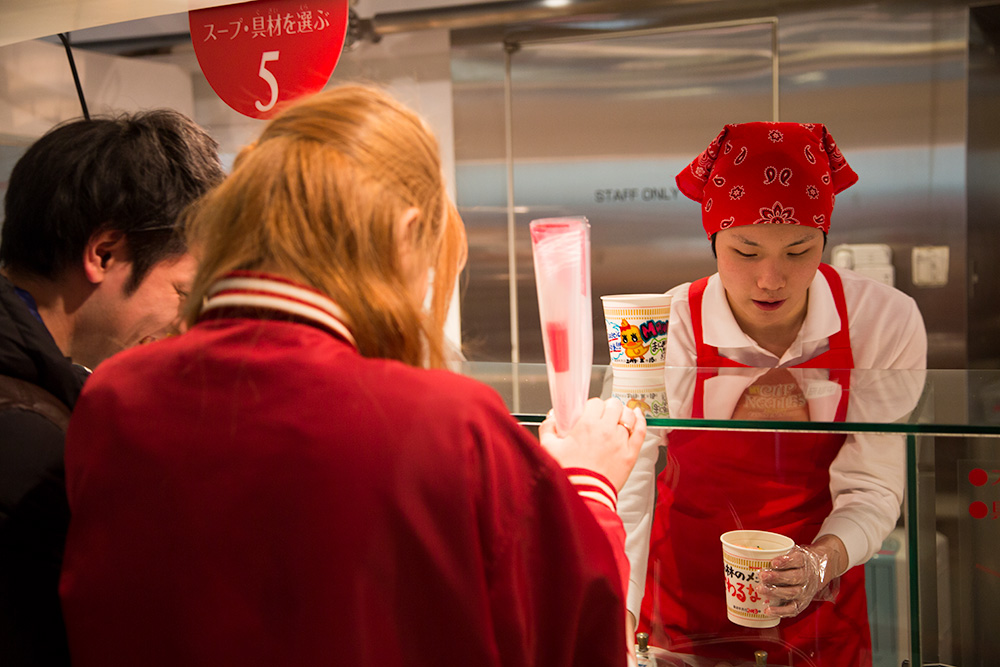 Then you seal it up and have your very own custom cup noodle, designed by you.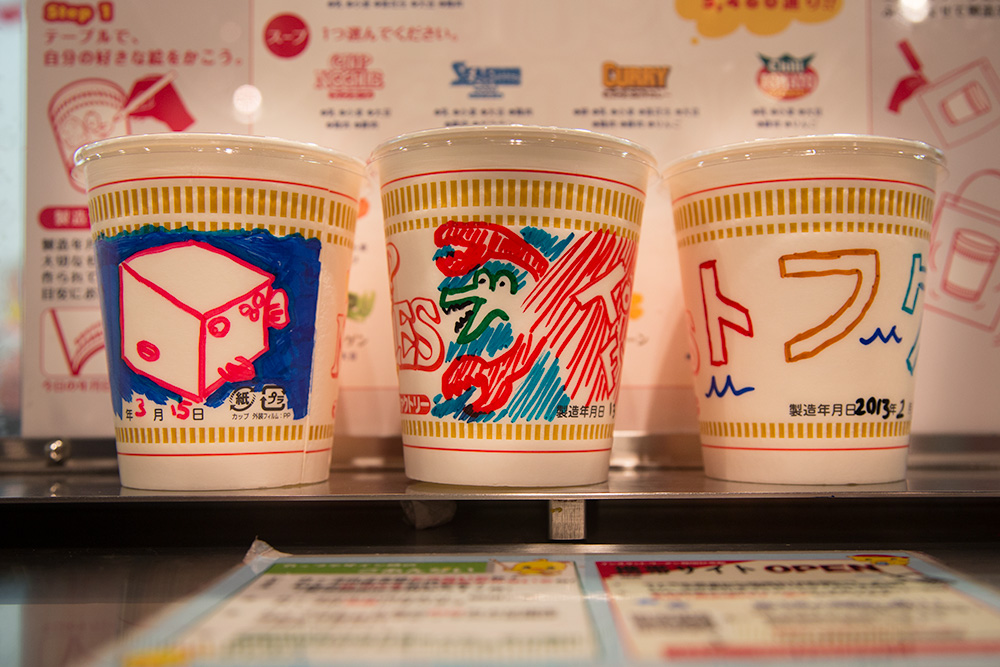 I still haven't eaten mine yet, but I have a feeling it'll be good for a long time (despite them telling us we should eat it within a month).
An MSG Filled Adventure
We walked around the Momofuku Instant Ramen Museum a little more. Upstairs you can make "fresh" instant noodle packets for yourself, though this required signing up ahead of time. There was also a cafeteria, which was simply a row of vending machines filled with different kinds of instant noodles and hot water spigots to cook them. I got something pretty fancy. Maybe it was because I was looking at instant ramen all day, but it tasted particularly good. Perhaps that was the MSG talking.
If you're visiting Osaka I highly recommend it. I really enjoyed making my own cup noodle, and actually did feel like I learned a lot. The atmosphere is fun and it won't take up too much of your day. I'd put aside 2-3 hours for this experience.
Koichi's Review
The history and museum was unexpectedly interesting. And, making my own ramen was a blast. My one regret is keeping it as a memento I put on display instead of just eating it. Now it's expired on a shelf in the Tofugu HQ.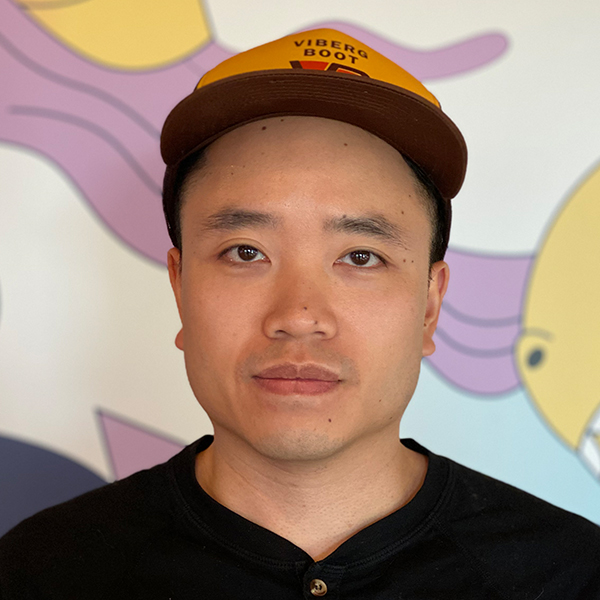 Viet's Review
I've honestly been to this place three times already (each time with a different travel partner who has never been). I think it's a cool place to learn a bit about packaged ramen noodle history. The highlight is the make-your-own cup of ramen. Haven't gotten tired of it.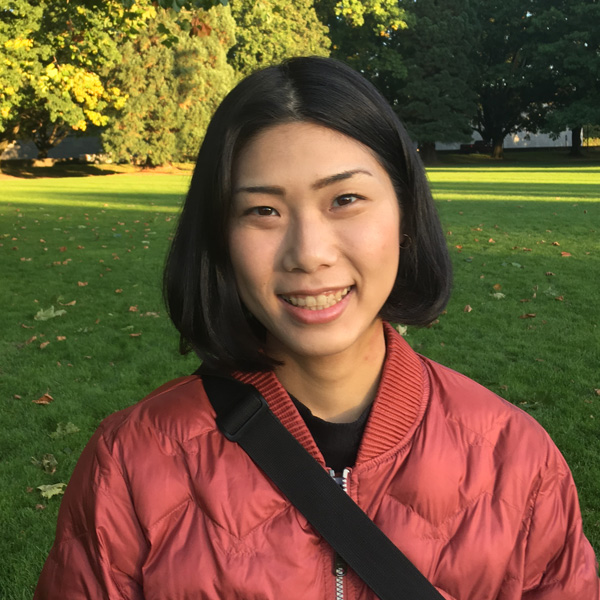 Kanae's Review
I've only been to the Yokohama location (which is similar but maybe slightly different than the Osaka location), but it is a fun place to hang and make your own cup noodle. I got to make my tomato cheese flavored ramen and it was pretty good. Also tried a cup noodle soft serve, but it was not my cup of tea.
Momofuku Ando Instant Ramen Museum
Additional Information
8-25 Masumicho
Ikeda, Osaka Prefecture 563-0041
Japan
View on map