You know that wonderful feeling you get flying first class to Japan on an airplane? Me neither.
I thought I would never experience such decadence until I visited First Cabin Akihabara, a capsule hotel modeled after the first class airline experience.
While most capsule hotels in Japan are economy lodging for travelers who don't need a bigger room or can't afford one, First Cabin takes the small capsule space and turns it into a luxury.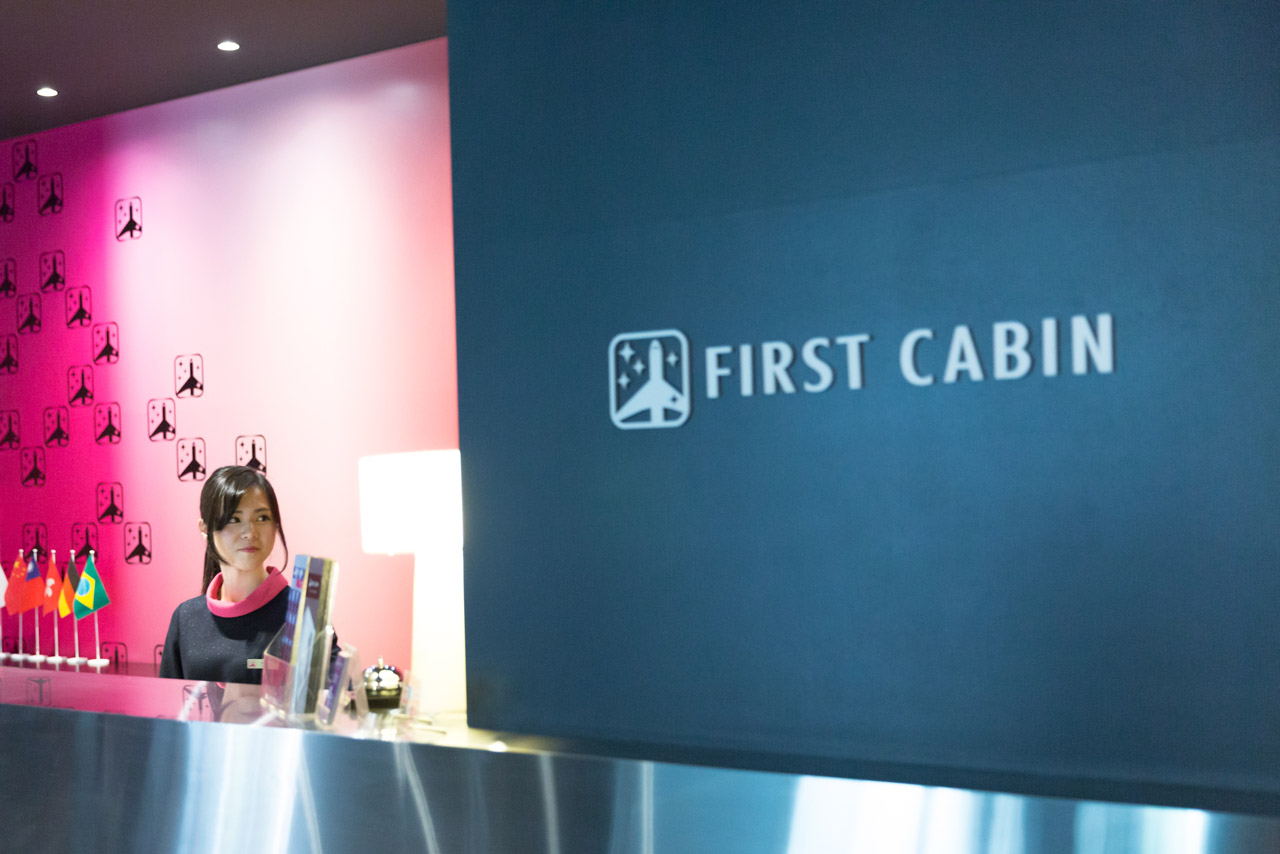 カプセルホテル

A type of Japanese hotel that offers small sleeping quarters called "capsules."
While the Tofugu Team was in Tokyo gathering material for our growing section of travel articles, we got a message from First Cabin inviting us to check out one of their hotels.
This message came at the perfect time; we were already in Akihabara interviewing Homeless Kotani. After adjusting some of our plans, we rallied the crew and headed toward the capsule hotel.
Although we didn't tell First Cabin how many people we were bringing, Kimura Kaori (First Cabin's PR manager) didn't even blink when seven of us rolled up to the front desk.
"Welcome to First Cabin Akihabara," she said with a smile. After a bit of small talk, Kimura-san started the tour.
Moving down the hall and away from the front desk, Kimura led us to the elevator which we rode to the third floor. Stepping out, we were greeted by a door; a locked door that required a keycard to enter. Nice security measure, I think.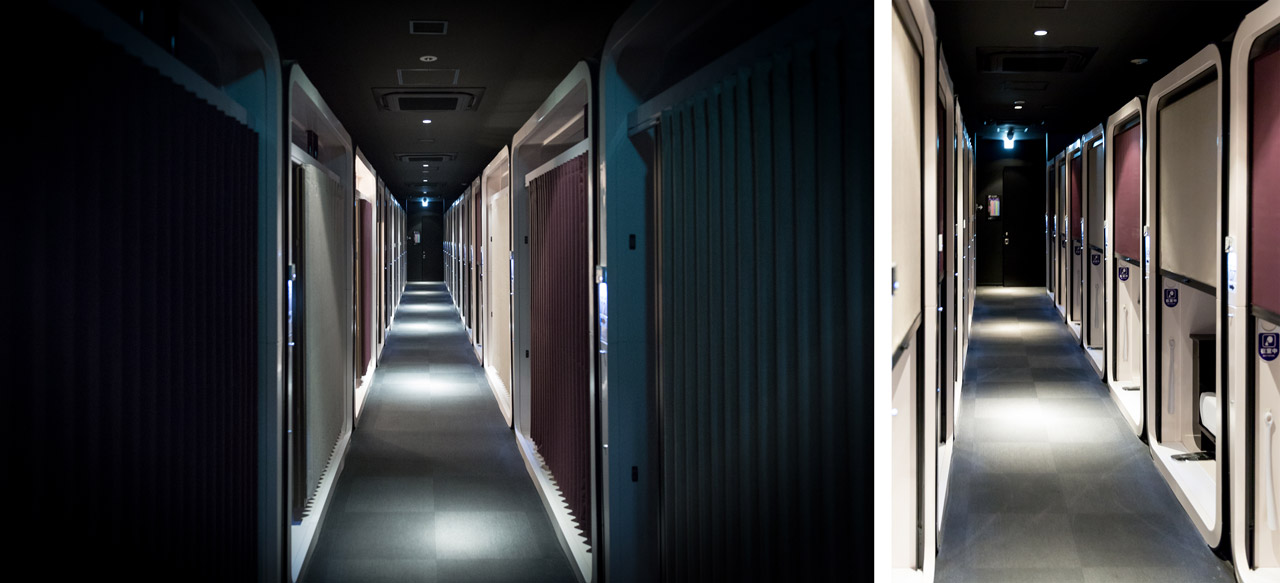 Past the keycard entry door was a long line of capsule "cabins," situated side by side (the rooms are called "cabins" to fit the luxury airline theme).
Since these are capsules and not traditional hotel rooms, First Cabin is classified as 簡易宿泊所, which means "budget hotel."
Just like most capsule hotels, there is no lock on the entrance to your cabin. In fact the "door" is a sliding cloth screen. Because of this, the men's and women's capsules are separated by floor. Be prepared to split up for the night when you visit First Cabin with your family. The first floor has a public lounge though, so you can always regroup and hang out there if you want.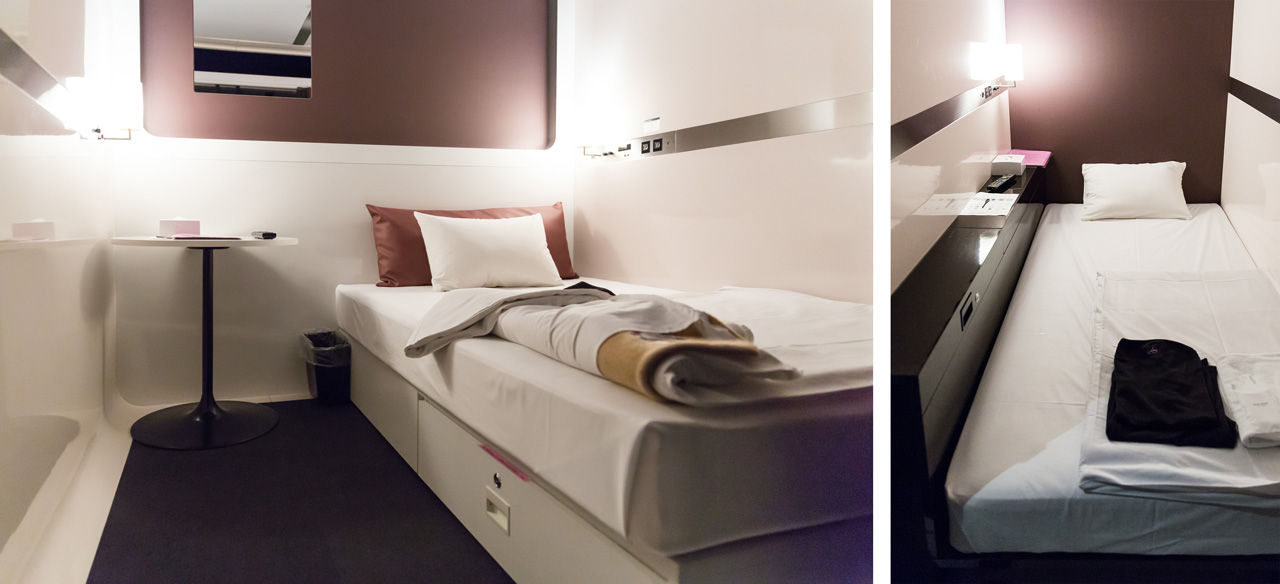 There are two types of cabins to choose from: first class (with a 120 cm wide semi-double bed) and business class (with a 100 cm wide single bed).
Even the smaller business class cabin is much more spacious than your average capsule hotel offering. There's enough room to stand up and get dressed, which you usually can't do in other capsules. No more bonking that noggin!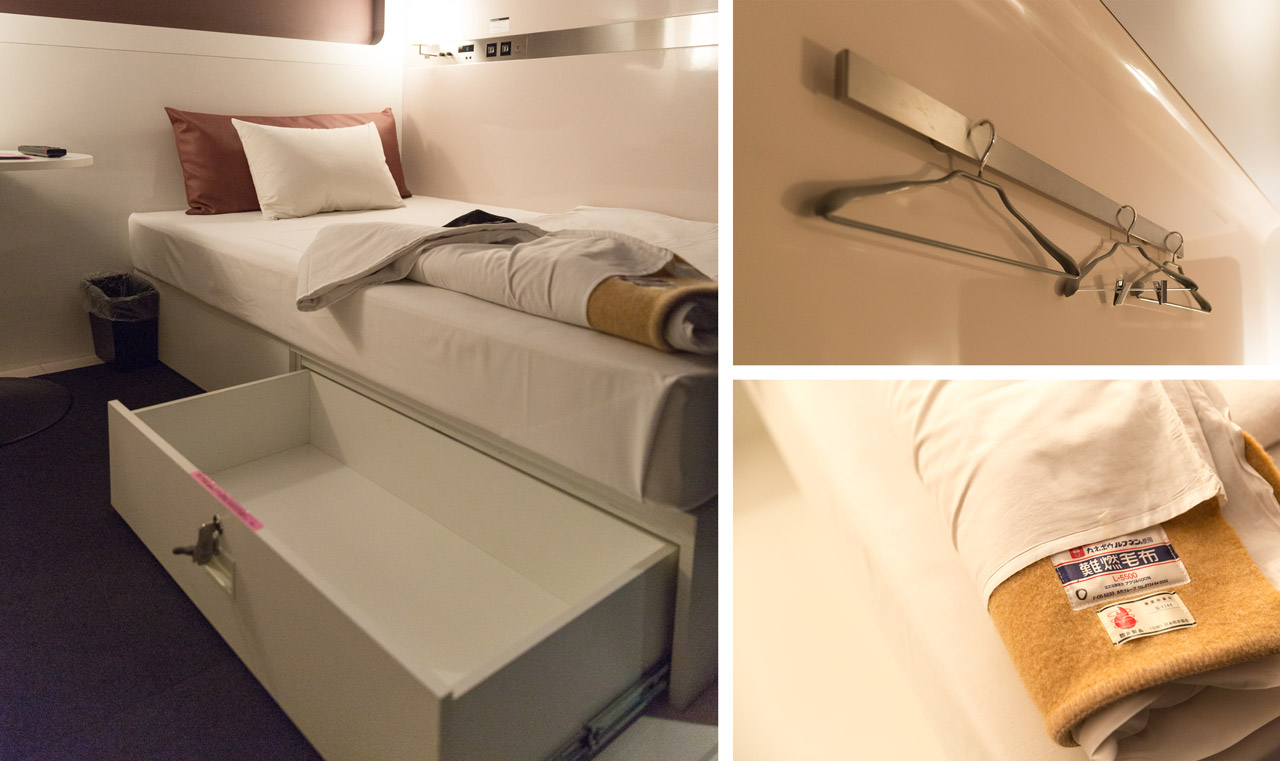 Even the smaller business class cabin is much more spacious than your average capsule hotel offering. There's enough room to stand up and get dressed, which you usually can't do in other capsules.
The prices are reasonable too. Kimura told us that ¥6,800 will get you a first class cabin and it's ¥5,800 for business class (though pricing might change depending on the day). There are short-stay plans too, if you only need to nap for a few hours or take a shower.
Keep in mind, first class and business class are the only two types of capsules at First Cabin's Akihabara location, but other locations around Japan also offer premium class and premium economy class cabins.
Premium class is basically a regular Japanese hotel room and premium economy is a standard capsule hotel capsule. Basically, these two capsules are on opposite ends of the spectrum. Premium class also has doors that lock, so two people of the opposite gender can stay together.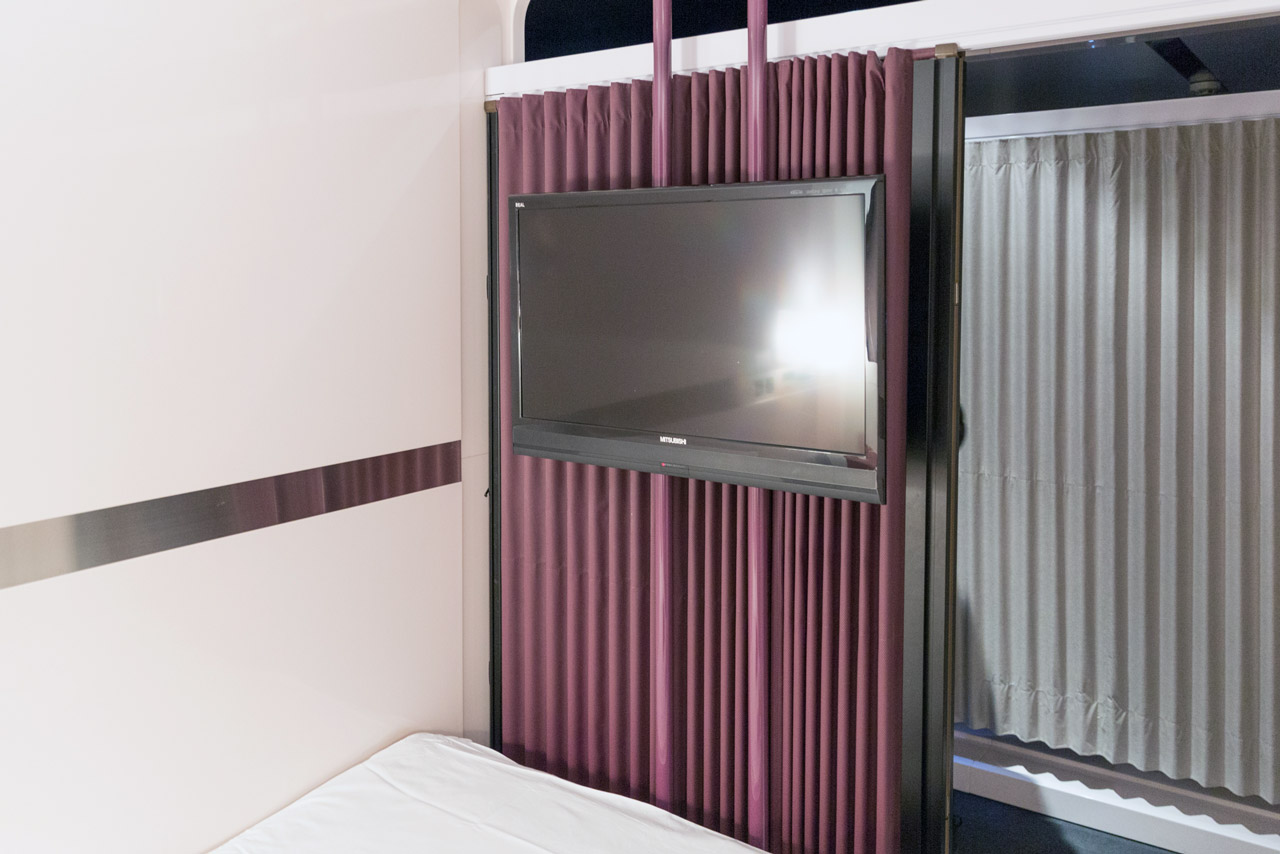 Now what luxuries can you expect to find inside your First Cabin capsule? Here are some things that come standard: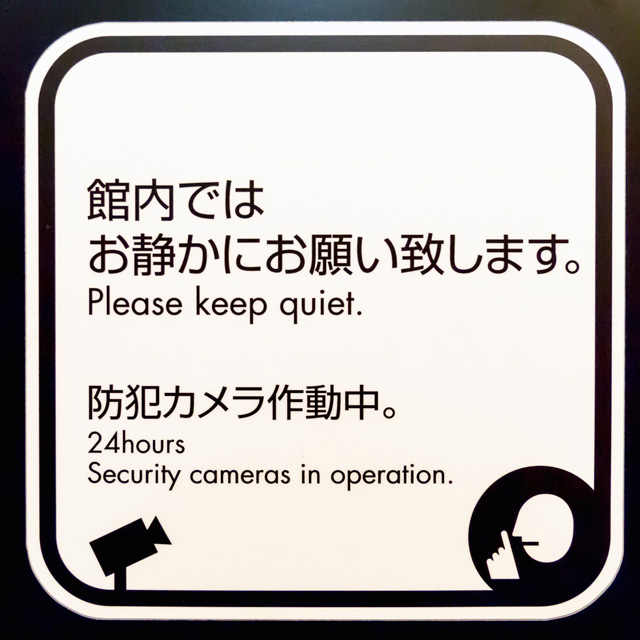 Television: The TV is located on the front wall. You can kick back, relax, and watch your favorite variety show featuring Beat Takeshi and Matthew Chozick.
Electrical outlet: For plugging in the charger to your Palm Pilot.
WiFi: For getting on the Internet with a portable electronic device, such as a Palm Pilot.
Privacy screen: Again, you can't lock your cabin, but this cloth screen will block your view of the outside world just fine.
Safety box: You can lock up precious valuables (like your Palm Pilot) in the locker under or next your bed. Your suitcase will probably fit, but in case your suitcase is too big, the contents should fit and then the empty suitcase can be stored at the front desk.
By the way, if you've never been to a capsule hotel, try to keep quiet on the capsule floor. Since the cabin entrances are only separated by cloth screens, you might wake people up with all your hooting and/or hollering. Be a meek tiptoe mouse, okay?
After checking out the wonderful capsule cabins, we headed back to the first floor with Kimura to see some of First Cabin's amenities.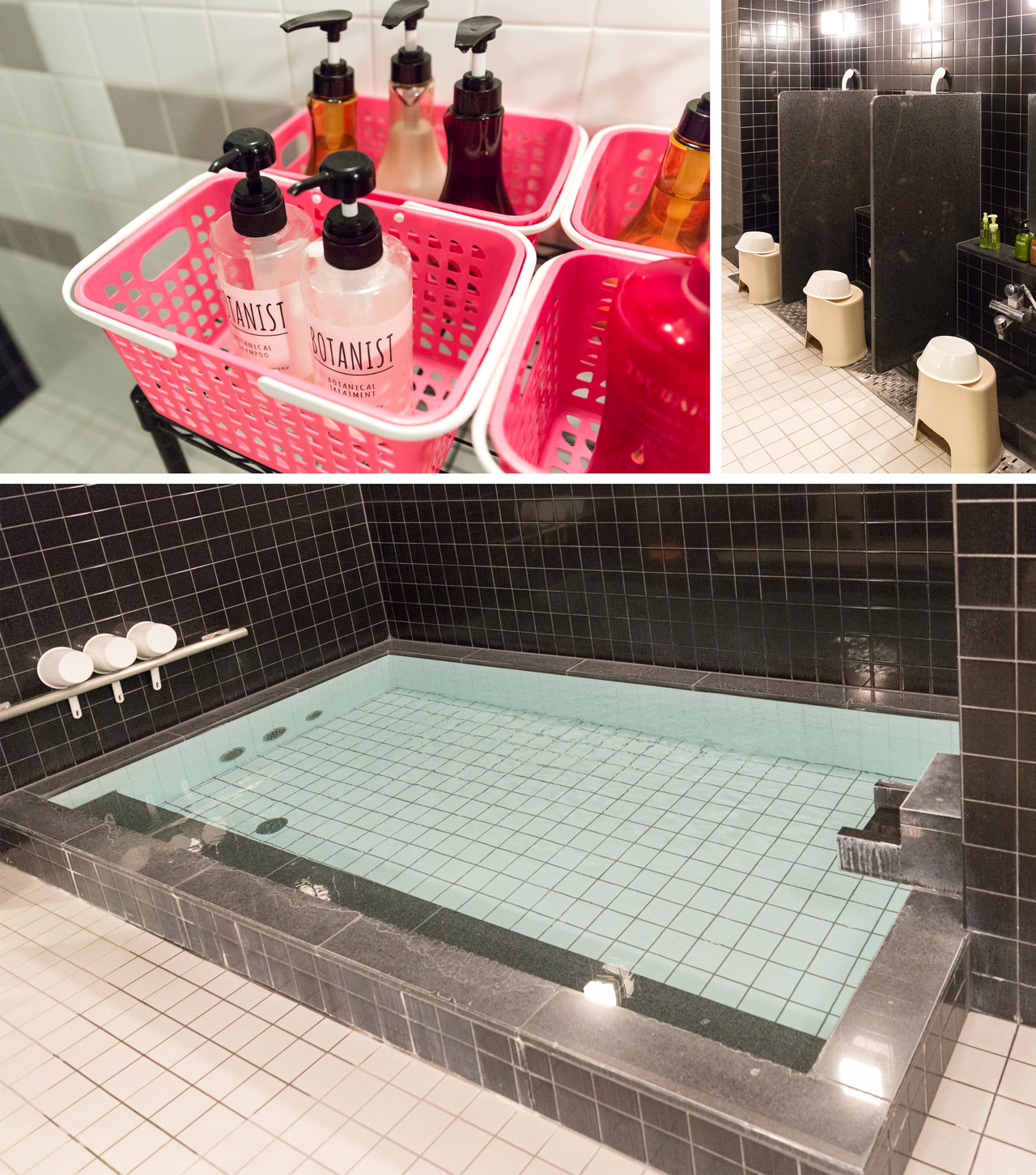 First, we swung by the public bath, which is pretty standard for a capsule hotel. If you've never been to a Japanese bathhouse, it's a fantastic, relaxing experience. But you have to soak naked. No swimsuits allowed.
If you're not quite ready for the naked Japanese bathhouse experience, there are two shower rooms on each floor.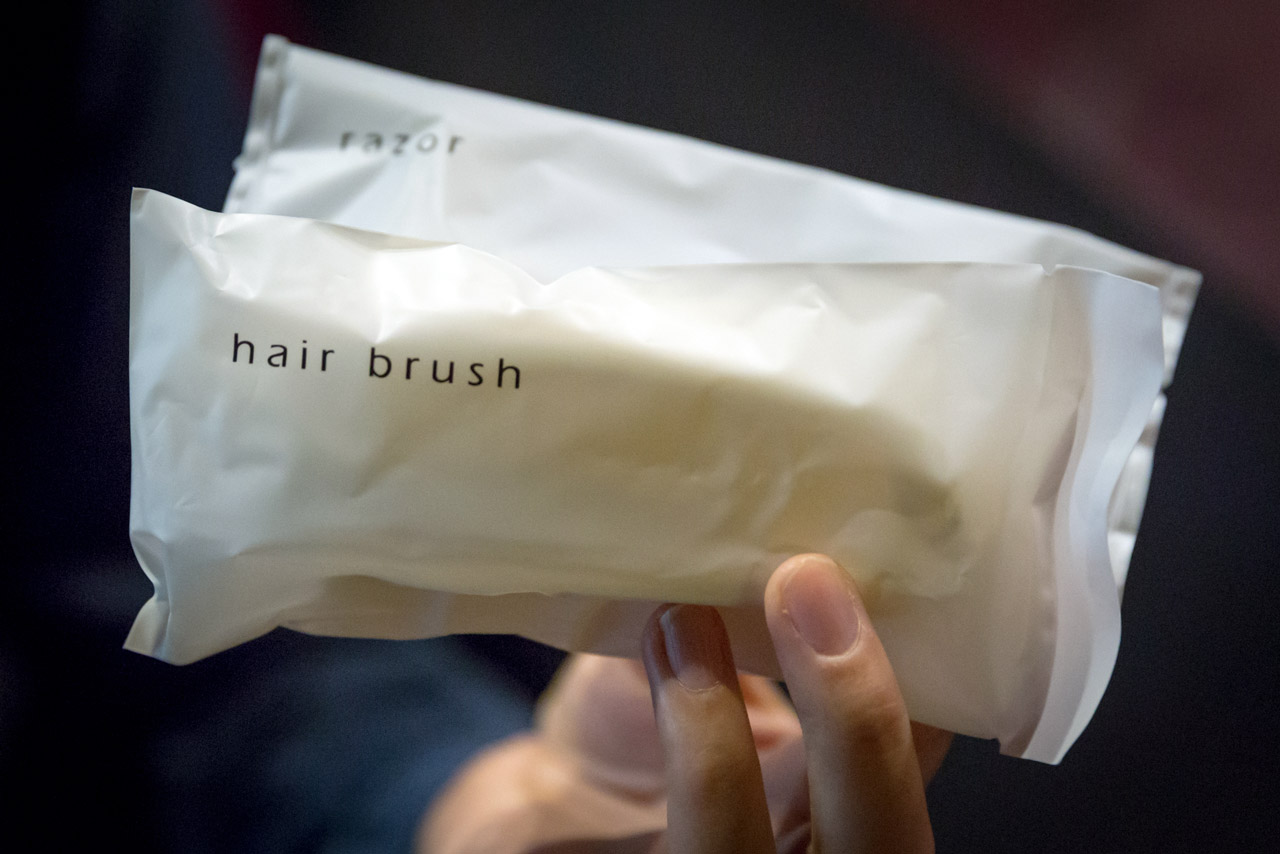 When you arrive and inevitably realize you forgot something essential to your stay, there are some items at the front desk or in your cabin that you can use during your stay. And to make the experience even more posh, there are some things you can borrow (but not take home):
| Freebies | Free to borrow but don't take them home |
| --- | --- |
| Hair clips | Headphones |
| Combs | Hair dryer |
| Ear plugs | Flat iron hair straightener |
| Nail clippers | Mobile phone charger |
| Shaving razors | Disinfectant |
| Body sponges | Iron |
| Pajamas | Humidifier |
| Disposable slippers | Fan |
| Various towels | Trouser press |
| Toothbrush | LAN cable |
| Shampoo |   |
| Conditioner |   |
| Body wash |   |
| Cotton swabs |   |
If you want to get a capsule at First Cabin, Kimura suggests booking early. The Akihabara branch is especially popular because of its proximity to the Tokyo Dome.
The freebies you get will vary depending on location (there are currently fifteen locations across Japan). If the item you need isn't available, there are always Japanese convenience stores nearby, which have most everything a human could ask for.
But no matter what your need, you should be able to communicate it to First Cabin staff, even if you don't know much Japanese. Most of the staff can speak English and/or have gone abroad, so they're used to working with foreign guests.
As we walked back to the front desk, I straggled behind a bit as I read articles on my phone. I was curious about why this company chose an airplane theme for their capsule hotel, so I was doing research during the tour (my official title is "researcher," after all).
The founders were trying to find a way to make the "tiny sleeping space" of capsule hotels more appealing to customers; like a perk instead of a "size downgrade."
They found their answer at Heathrow Airport in the UK. There's a Japanese style capsule hotel there called Yotel that's dressed up like the inside of an airplane.
As soon as they saw it, they thought, "This is it!" and re-imported the idea to Japan to create First Cabin (Yotel took the idea of capsule hotels from Japan, so it's okay).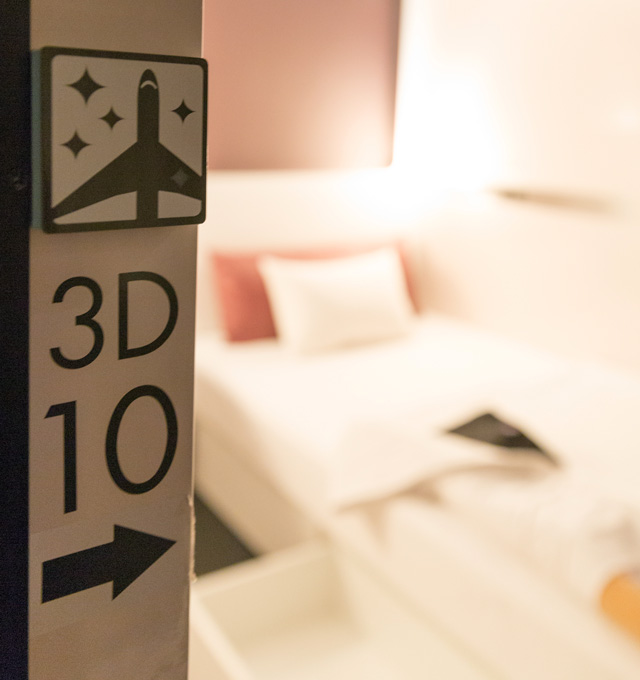 First Cabin was a big hit as soon as it opened. It's currently so popular that there's a 90% occupancy rate at all fifteen locations across Japan, and they plan to open five more this year. The company's ultimate goal is to open eighty more hotels before the 2020 Tokyo Olympics.
If you want to get a capsule at First Cabin, Kimura suggests booking early. The Akihabara branch is especially popular because of its proximity to the Tokyo Dome. Out of town visitors often reserve six months in advance for concerts or sporting events at the massive stadium.
Foreign tourists usually book a year in advance for things like cherry blossom season. First Cabin's foreign customer base is only about 15% overall though, so your competition on that front isn't quite as big.
When booking be aware that there are more capsules for men than there are women. Usually the primary customer base for capsule hotels is salarymen on business trips. But thanks to the clean and comfortable accommodations, First Cabin is popular with women. Usually, all female floors are booked solid, while capsules on the men's floors remain vacant.
As we waved goodbye to Kimura, I thought about how I'd like to stay at First Cabin next time I'm traveling in Japan. It's really affordable considering the level of quality you get. Plus, all the locations are in the hearts of major cities. If you don't need much space and you've got time to make a reservation, I recommend giving First Cabin a shot.
After all, it's probably the closest you or I will ever get to flying first class.
Koichi's Review
First Cabin Akihabara is clean and fairly convenient to get to. The price is fair, and if I was in the area and really sleepy, I wouldn't mind coming here for a bit. The airplane cabin gimmick part? I can take it or leave it. But as a capsule-esque hotel, it's definitely… first class in my book.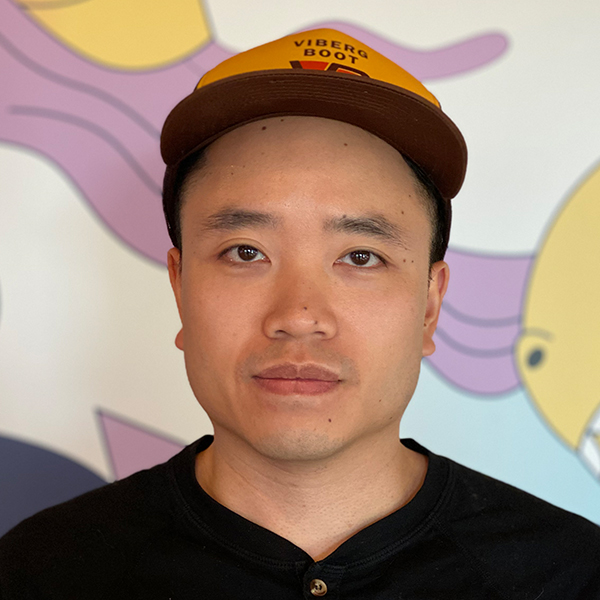 Viet's Review
Interesting concept. Kind of pricey for a hostel in Japan, but it does come with its perks. I've been in Japan a few times after this review took place, and it seems this chain has exploded to many locations in Japan's major cities.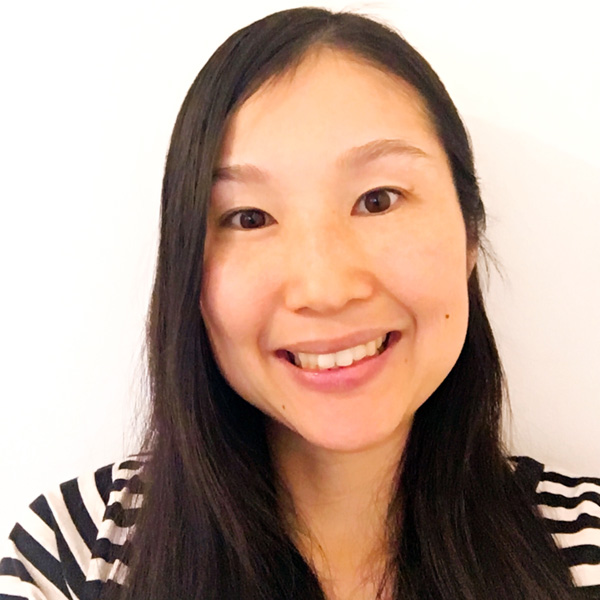 Mami's Review
The location is wonderful and the price is fair, given its location in the middle of Tokyo. If you are the type of person who wants to enjoy the city as much as possible, this is a great place to stay. It's very clean, each room has plenty of space, and there are lots of free amenities. I would definitely stay here if I was out late around Akihabara and didn't want to worry about the last train. I don't really care about the airplane theme one way or the other, but it sure looks more comfortable than the economy class seat I usually get.
First Cabin Akihabara
Additional Information
3 Chome-38 Kanda Sakumachō
Tokyo, Chiyoda 101-0025
Japan
View on map