Okay, I gotta be honest. I love gimmicky things. It's why I buy "As Seen On TV" products (like the thing that attaches to your shower floor and is like a car wash for your feet). This restaurant is fine, I think. The food itself isn't spectacular, or anything. I mean, it's good … I enjoyed the food … but the real reason I go here is because I get to catch my own fish, with a fishing pole, and then tell the server what I want done with it (sashimi all the way… it's just too fresh not to!).
ざうお (Zauo)
The restaurant Zauo is in multiple places around Japan, so it's not like it's hard to find. They aren't super common, but if you go visit Japan, there's a good chance you could find one if you spent the time to look for it.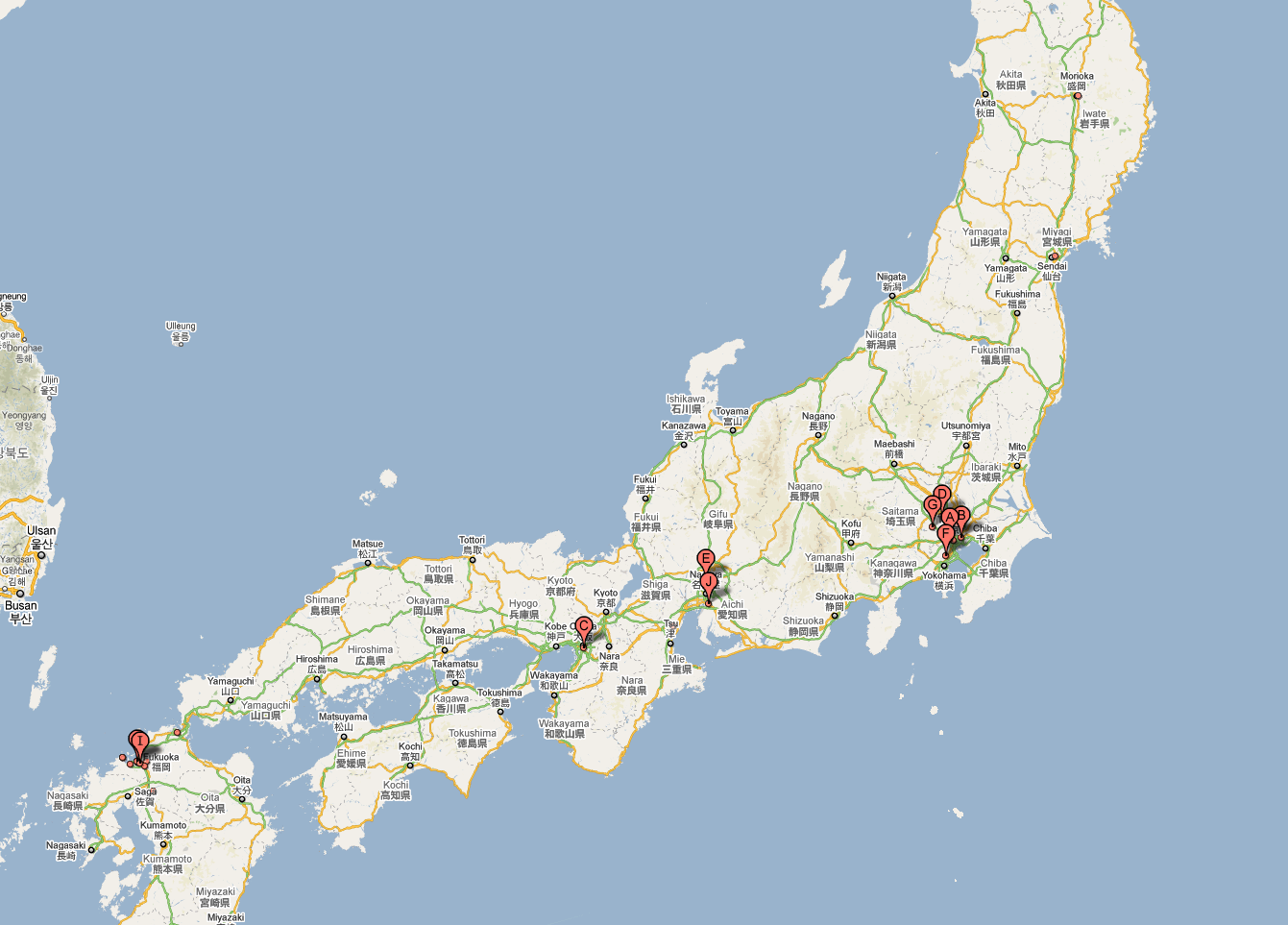 One thing I didn't know (and something that Google's Japanese IME helped me to notice) is that zauo ざうお turns into the kanji 座魚, which isn't actually a word (as far as I can find) but does consist of two kanji that pretty much sum up this restaurant… "Sit" and "Fish."
That's pretty much what you do. You sit on giant boats that are inside aquariums (or a side room, also right next to the aquarium) and you fish for your meal.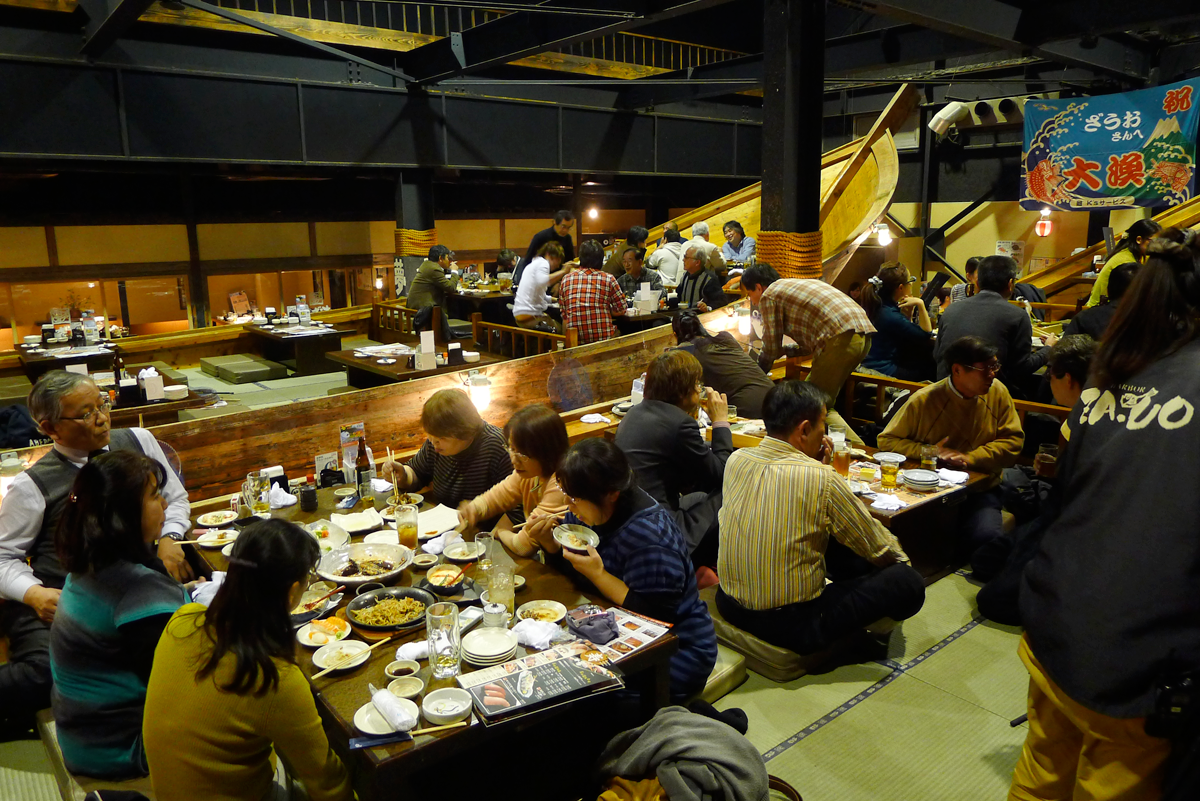 The fish are pretty much as dumb as fish, and bite within seconds of you putting the bait in. Mmmm. Then, the server comes over and asks you what you want to be made from the fish you just caught. There are quite a few choices, but like I mentioned before it's all about getting something raw to take advantage of the freshness.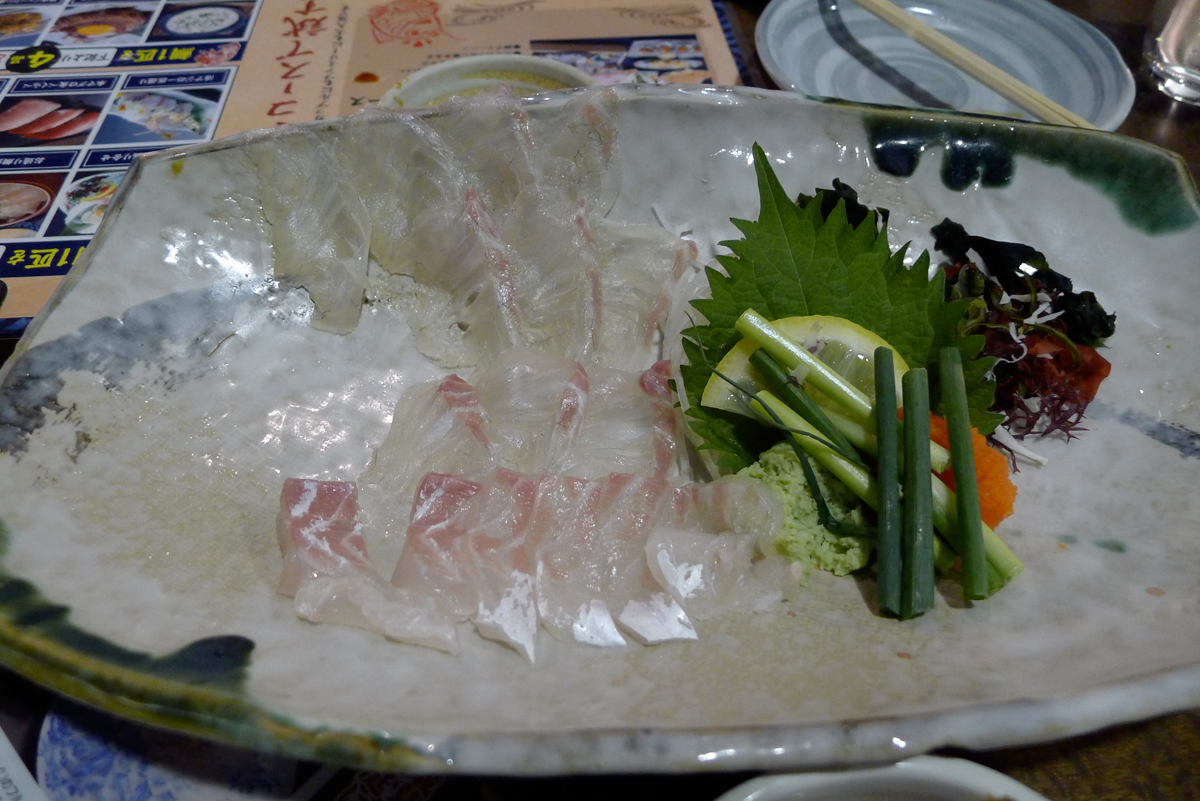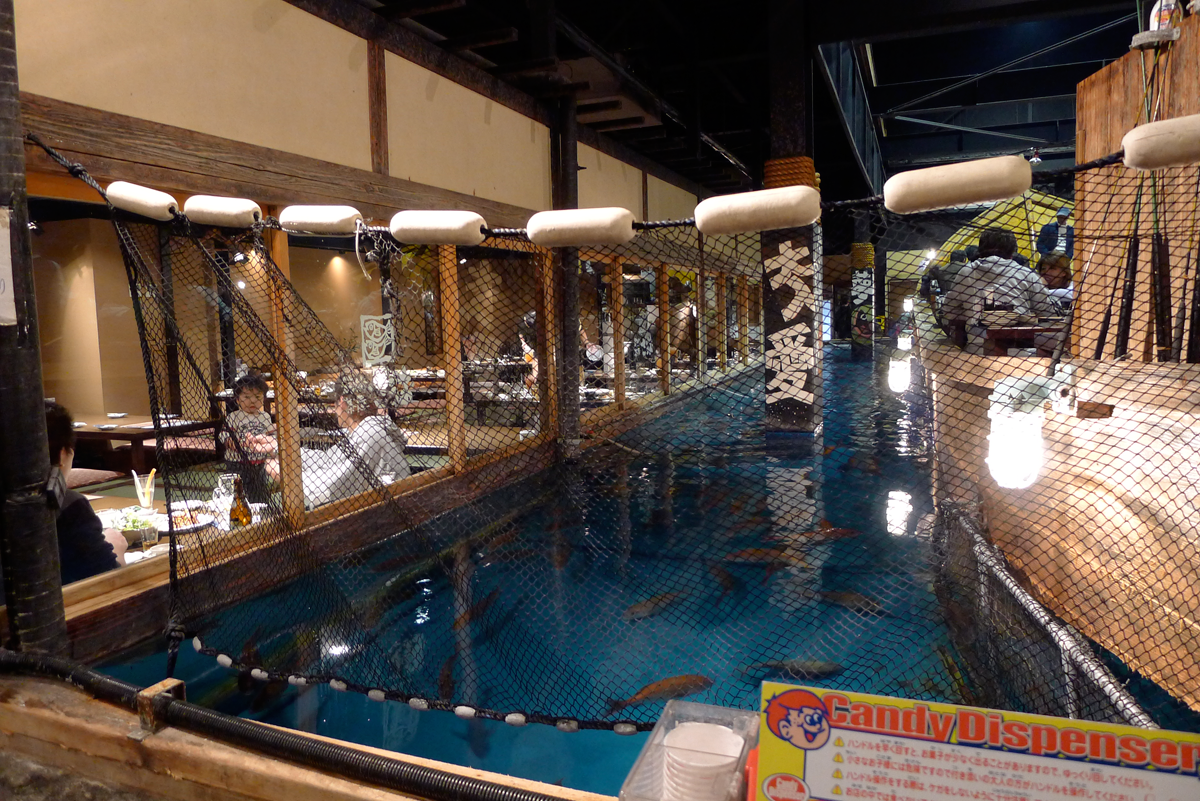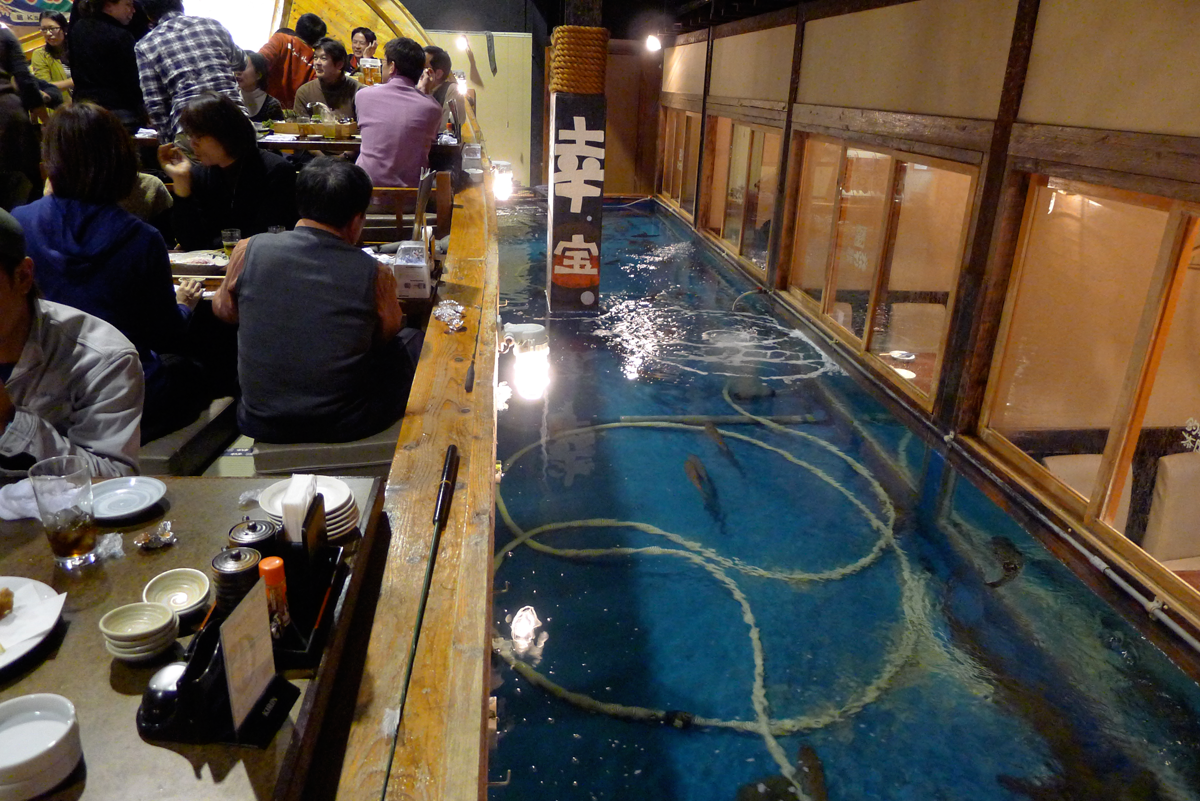 If you're in Japan, check this place out. Fun times and they exist in many of the larger cities. The one reviewed was located in Nagoya in Aichi Prefecture.
Zauo
Additional Information
1 Chome-37 Hoshizaki, Minami Ward
Nagoya, Aichi Prefecture 457-0064
Japan
View on map