Unfortunately Omotesando Koffee no longer exists. Just want to give you the heads up!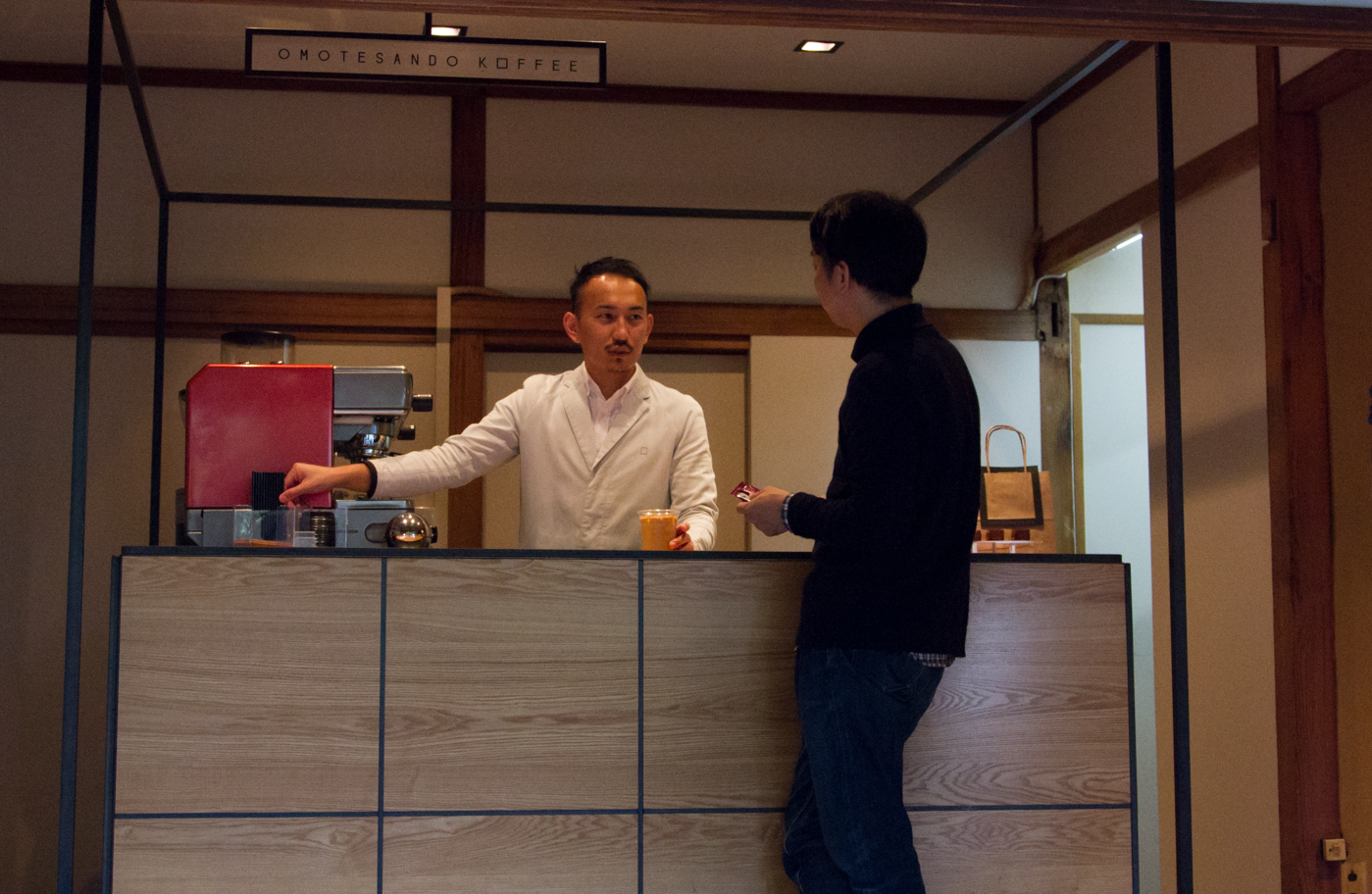 Most people think of the Omotesando district of Tokyo as kind of upscale and focused on fashion. That's why I was surprised to run into Omotesando Koffee (coffee) in a back street inside an old house. From the outside, it looks like somebody's small courtyard. There's an entrance, a couple benches, and some shrubbery.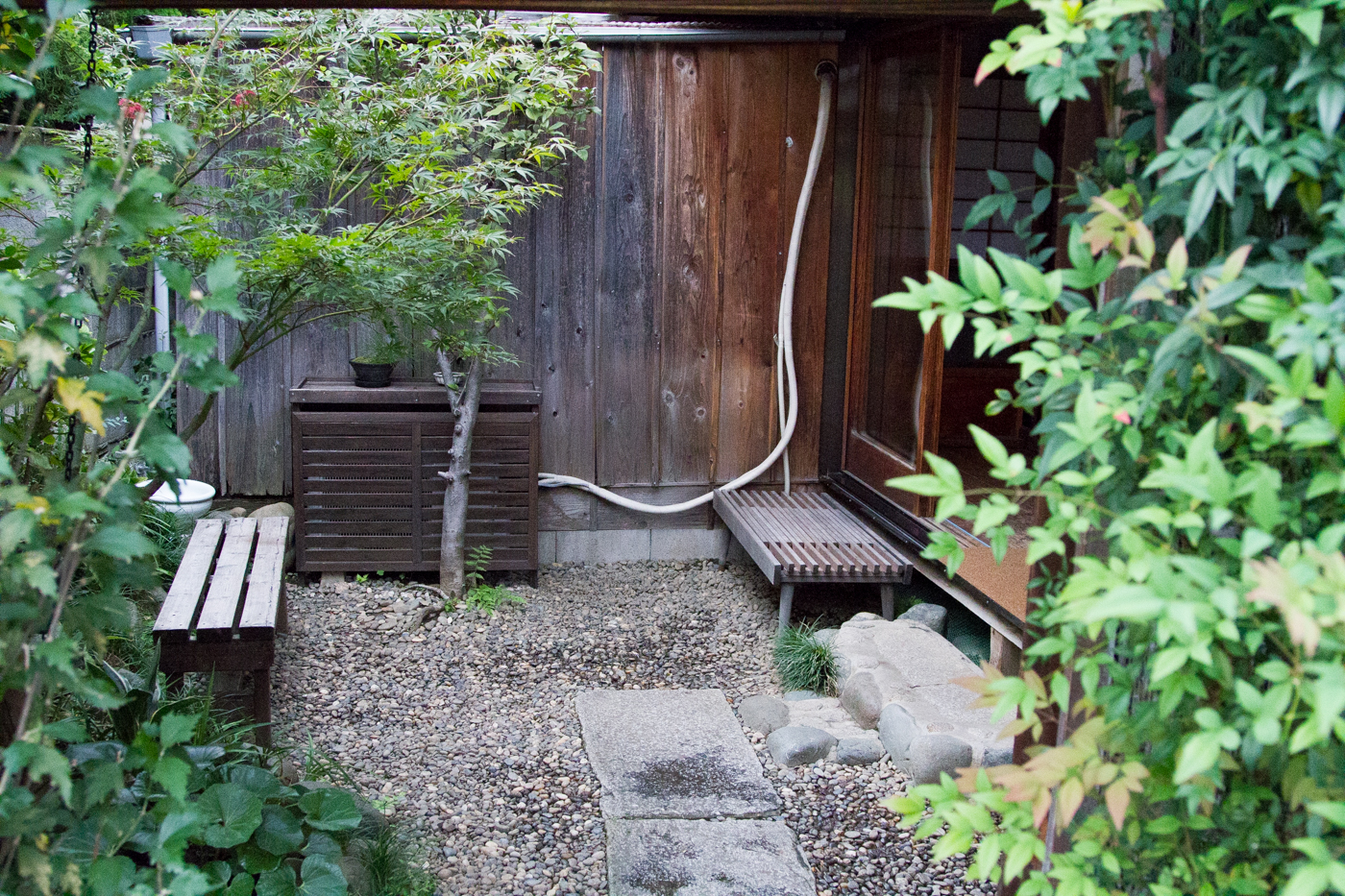 But right next to that is a big open room, which you can kind of see to the right. When you step in, you're greeted by design at its finest. A Counter, a coffee machine, and a guy in a white lab coat making coffee.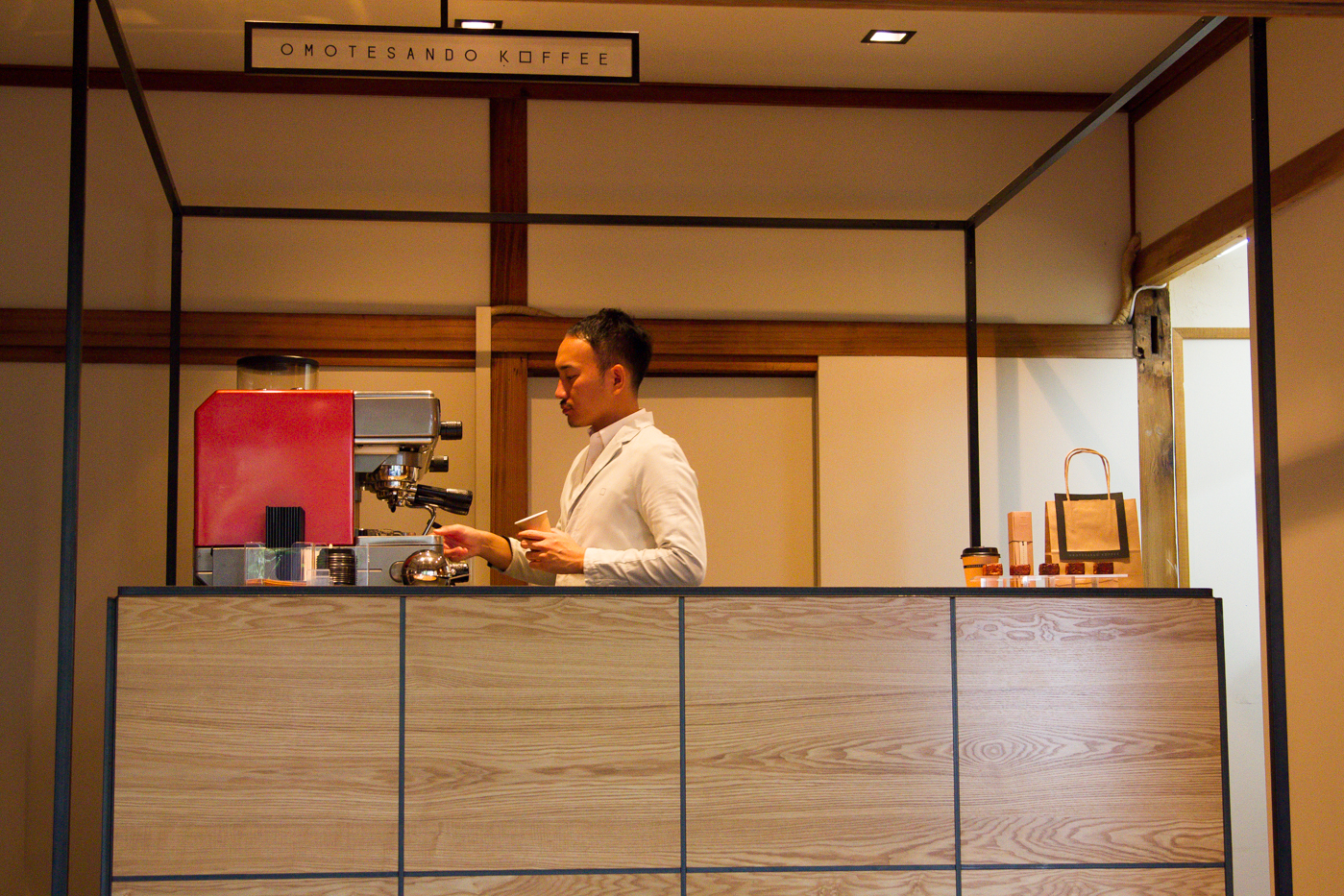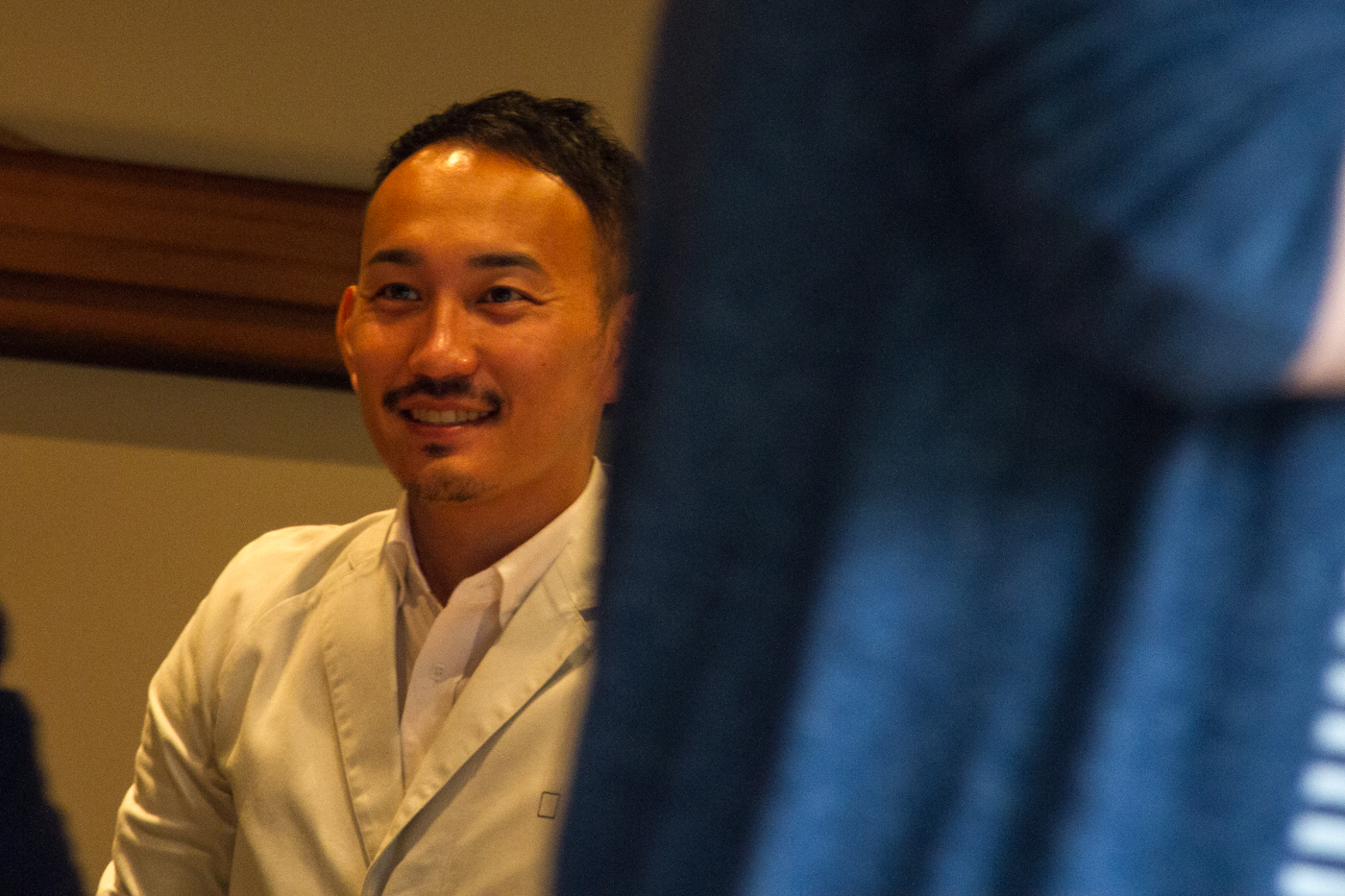 Sitting outside drinking coffee in the morning was a pleasure. You're exposed to two worlds. One is the modern design aesthetic. The other is the outdoor seating area, which felt a lot like being at a friend or relative's house. The barista was friendly and professional, and we took our time sipping coffees. One thing I like about the seating area is that it encourages conversation. The people who drink coffee and eat (very delicious) sweets all feel like they're in on the secret of Omotesando Coffee, so there's that comradery. That makes it easier to strike up a conversation. We spent about fifteen minutes talking to a couple from Singapore that happened to work with a mutual friend of ours. That's the magic of Omotesando Coffee, I guess.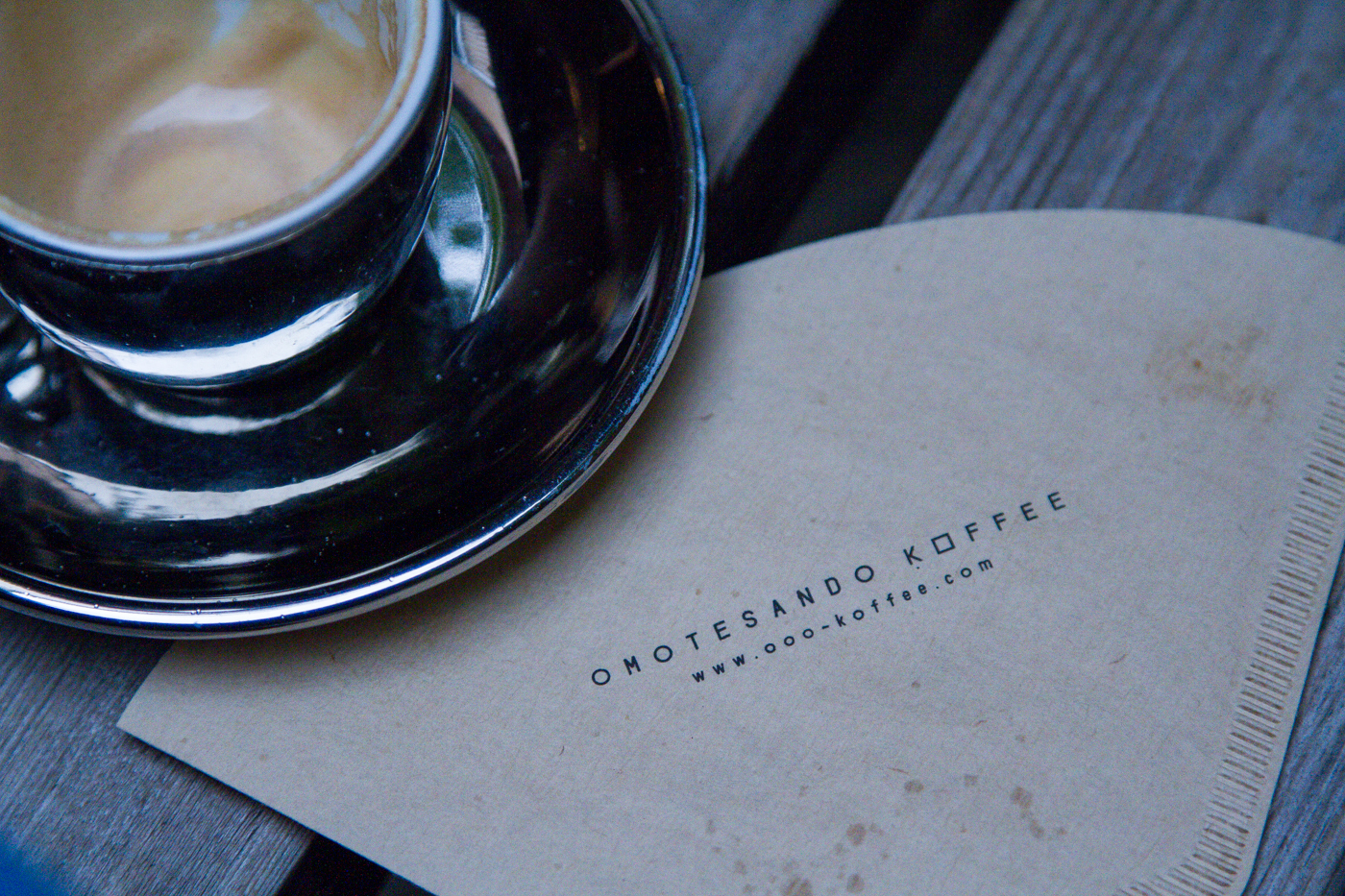 As for the taste of the coffee and treats? Well, I'm no connoisseur of coffee, but I am used to drinking high quality coffee. The coffee here didn't blow my mind but it was very good. Couple that with the atmosphere and you have yourself a good cup of coffee. The thing that was really good, though, was the canalés (the sweets). They were a bit different from other canalés I've seen, but very good. Their square shape went well with the overall aesthetic.
While I wouldn't really say that you should go out of your way to come here, if you happen to be in the Omotesando area, or if you are one of those people addicted to coffee (so you'll need to get your coffee no matter what), stop by here one morning, get some coffee, and strike up a conversation with someone.
Koichi's Review
The coffee was great, and the seating forced people to talk to each other and have some interaction. I enjoyed hanging out, learning about coffee, and just the design of every big and little detail. Too bad it's closed now, though I heard they opened a new place (possibly with a different name).
Omotesando Koffee
Additional Information
Tokyo-To
Shibuya, Tokyo Prefecture 150-0001
Japan
View on map