After 7 years of business in the Osaka Karahori Shopping Arcade, Aton-Omocha-kan (or Aton Toy Museum) moved to the Northern part of historical Asuka village in Nara prefecture in September 2002. Although the store itself is rather small, it boasts about 30,000 toys and goods from the Showa period. If you're like me and love to be surrounded by colorful, old timey toys, this is a one-of-a-kind place you can't miss.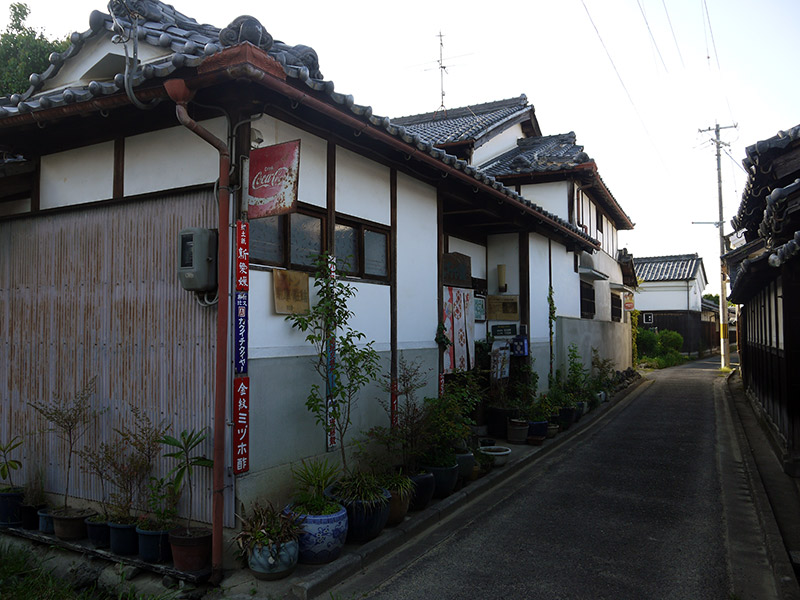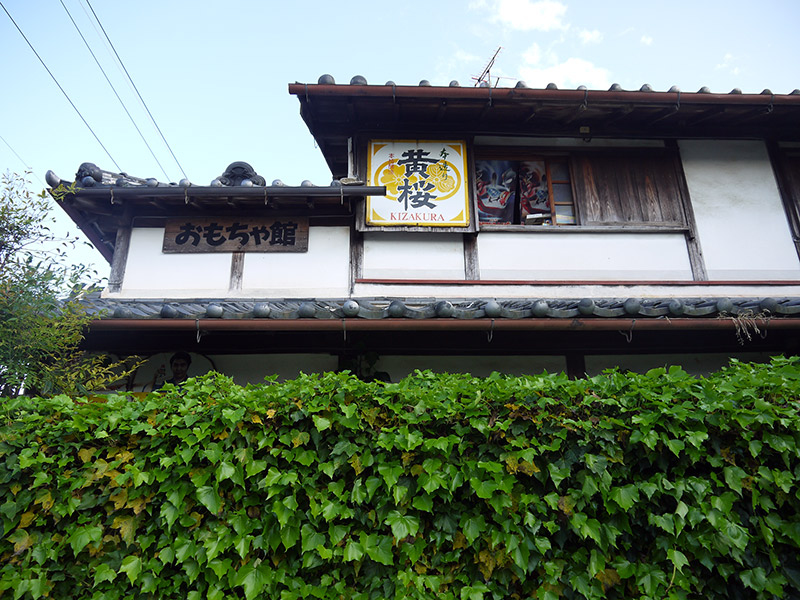 The museum is nestled in a quiet neighborhood. Charming and quaint, but not the kind of place you'd expect to find 30,000 vintage toys. The only hint for the unsuspecting traveler is the inconspicuous sign and shadowy Ultraman poster.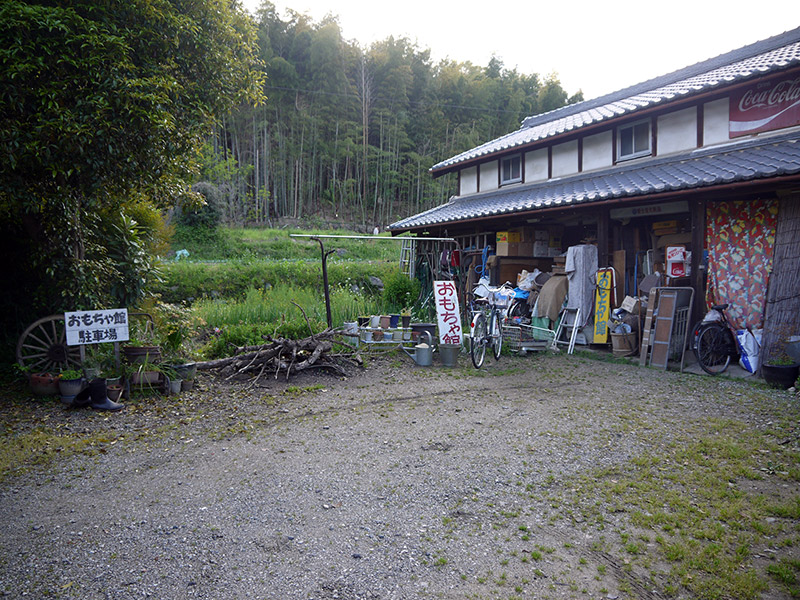 But turn the corner and POW! You'll be given a small hint that something eccentric awaits you in this house.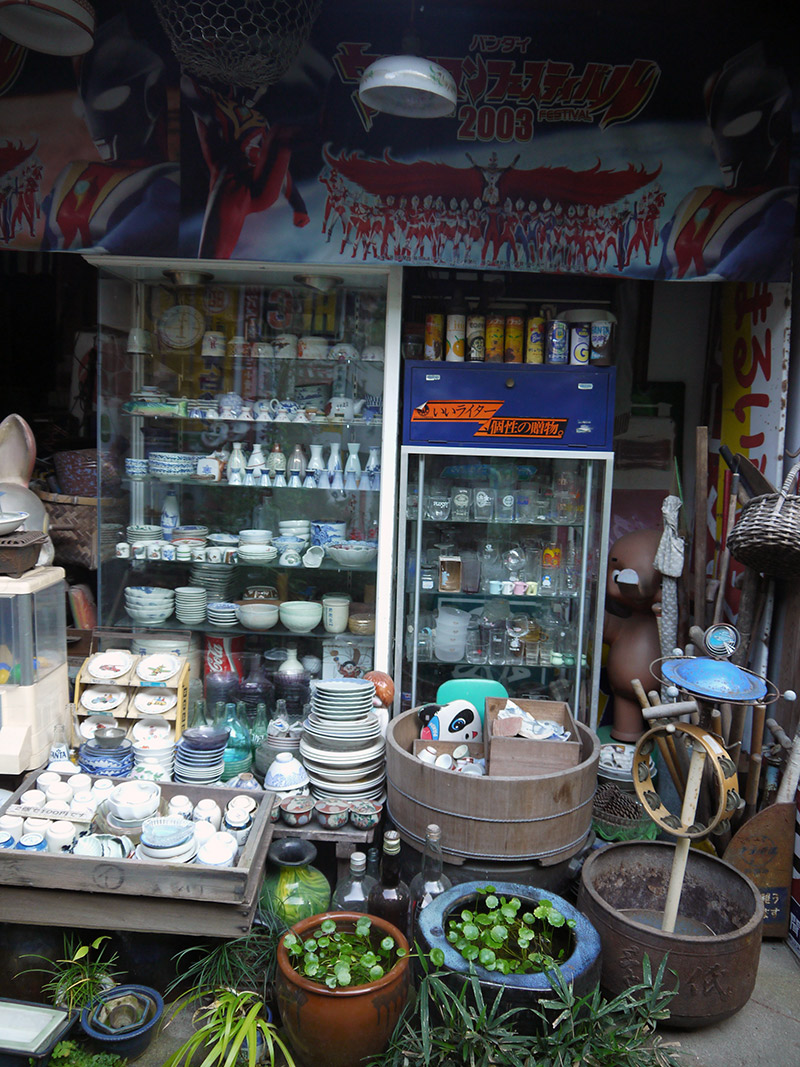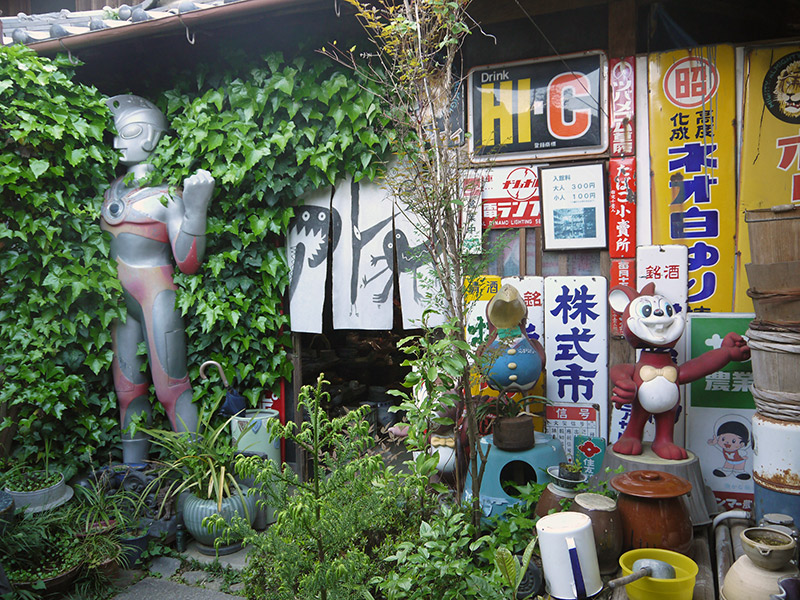 Immediately upon passing through the gate, you are visually bombarded with an infantry of familiar goods from the good old days. Among them is Ultraman, keeping watch in front of the door.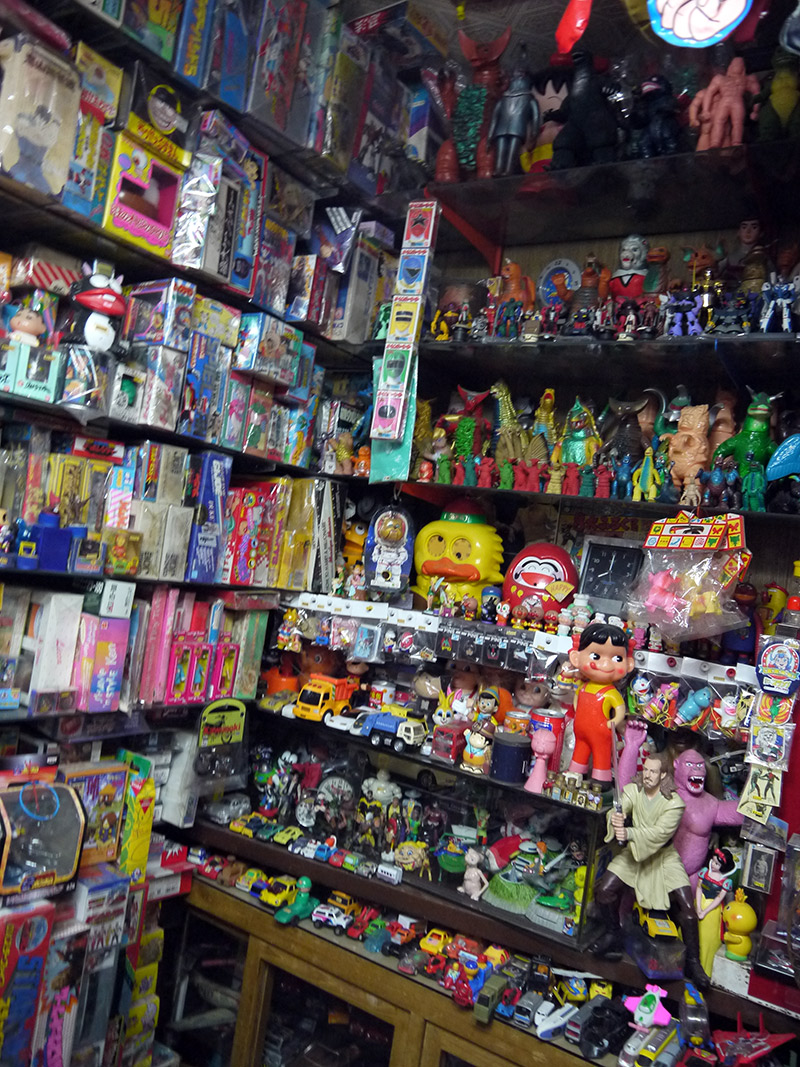 Once Ultraman allows you to enter, you will be greeted by a dizzying number of toys. Your eyes will move so quickly that you'll see everything, but take in nothing. At first it's just a barrage of color. Once your mouth closes and your feet return to the floor, you'll start to appreciate how many toys there actually are.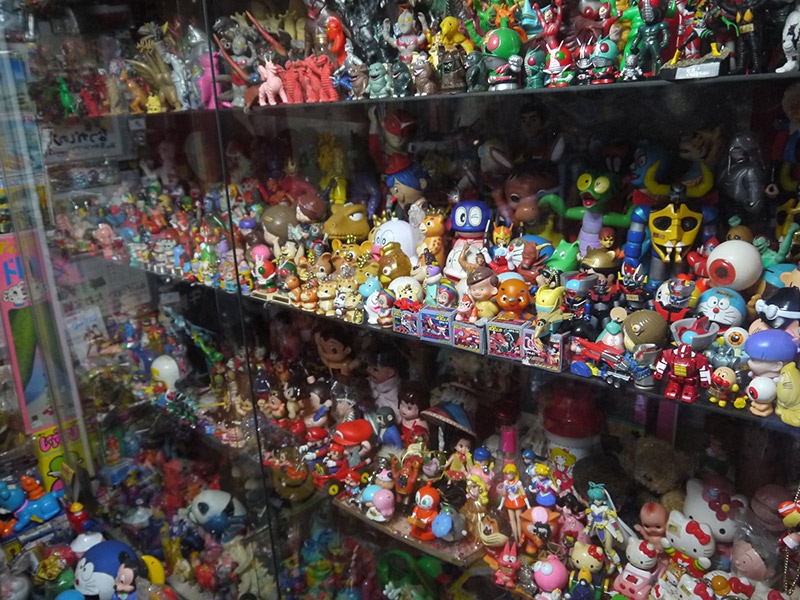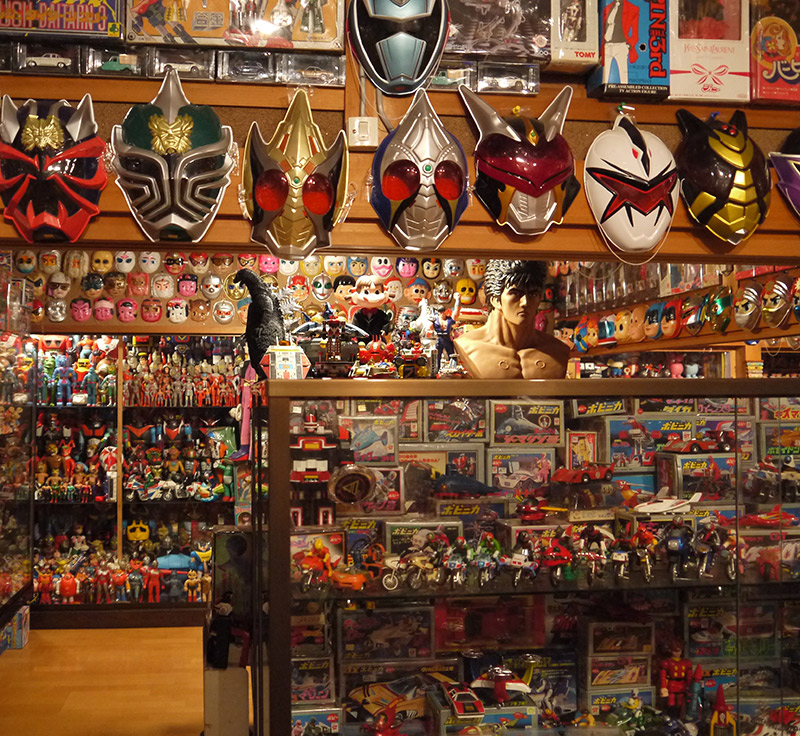 I understand wanting to stop and investigate all the toys. Instead, you need to fight that initial urge and head straight down the aisle to the counter and pay your admission fee first. It's 300 yen for adults and 100 yen for kids. Once you're all paid up, you can start your vintage omochi おもちゃ adventure.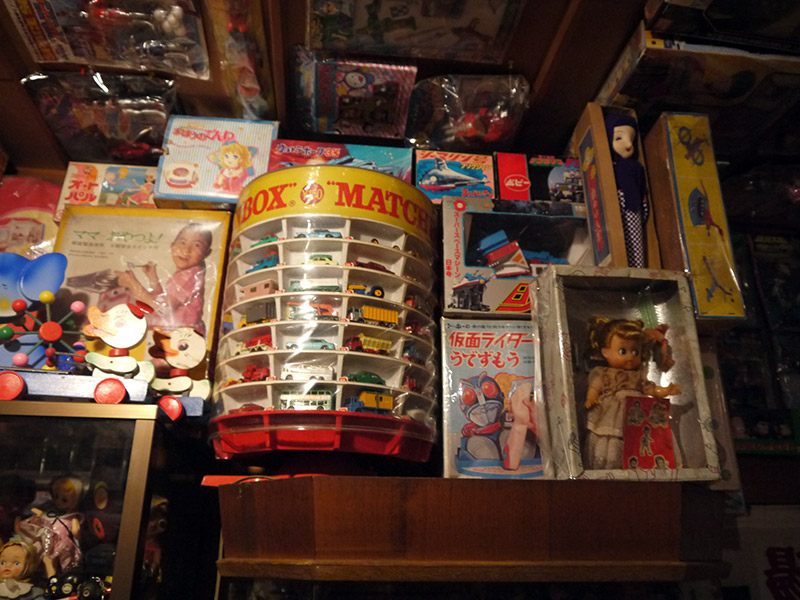 Every corner has something. This revolving cylinder of cars alone could hold your attention a long while.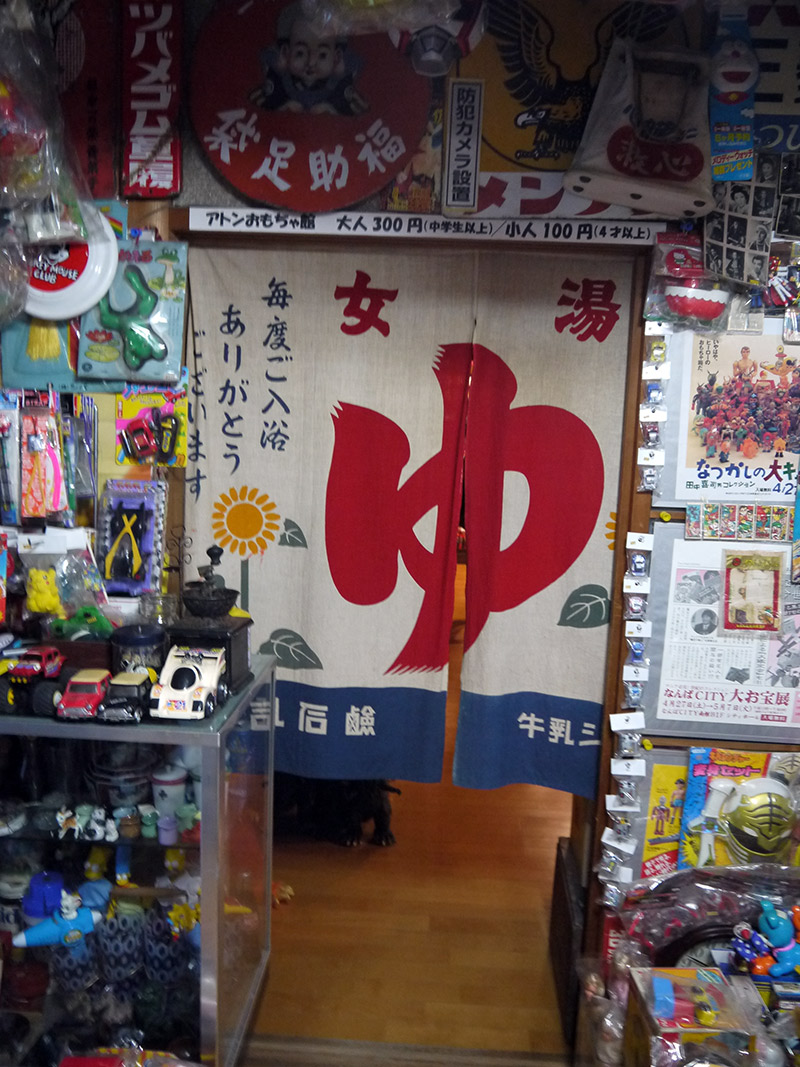 There's no hot water to soak in at this museum. But don't you feel the warmth of all the toys around you? Haven't you always wanted to soak in toys?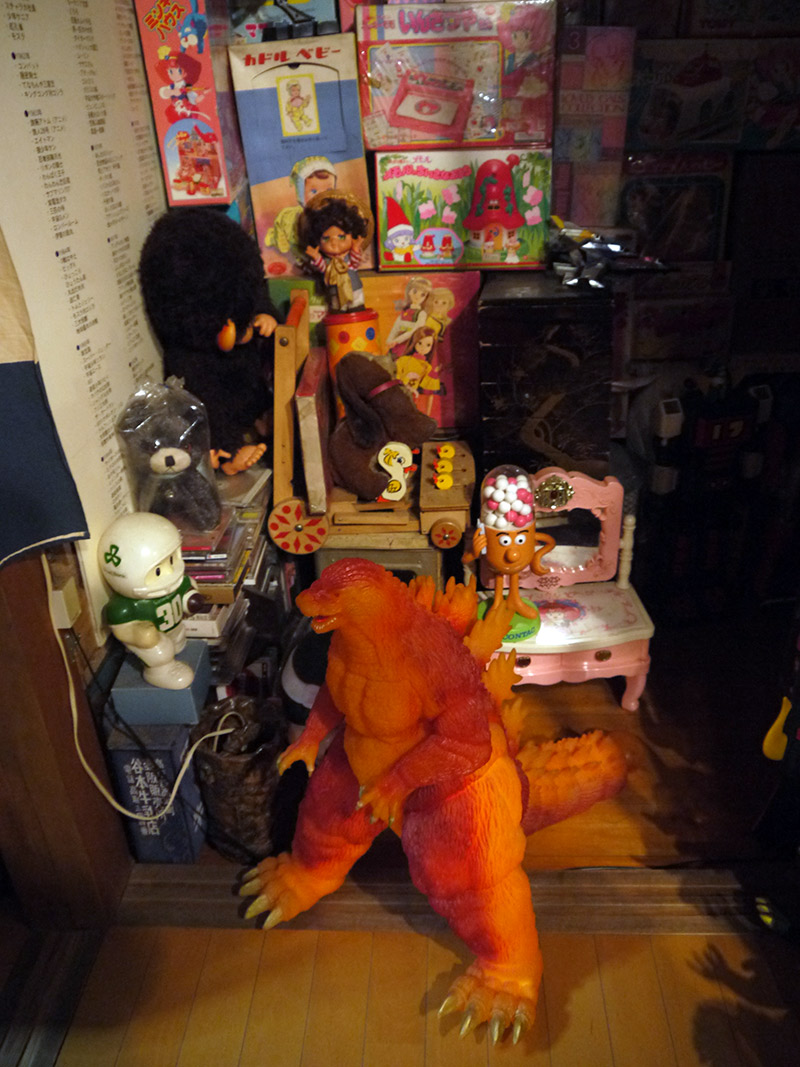 This Godzilla ate too many carrots.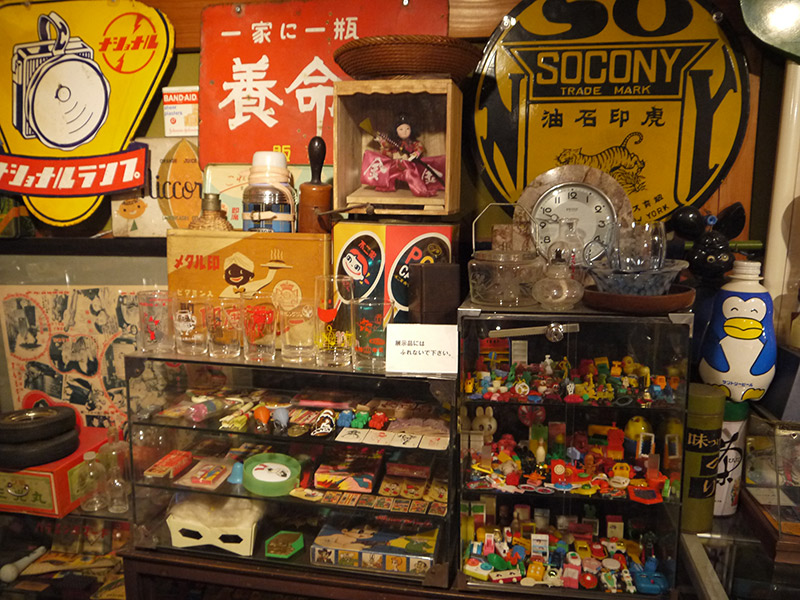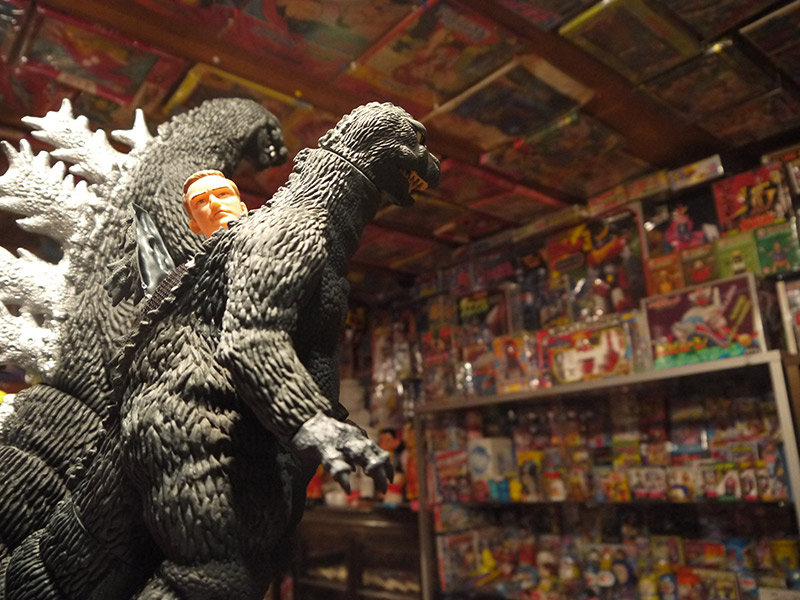 Of course, what is a toy store without a couple Godzillas? It appears that this man is stuck between creatures that eat both rocks and hard places.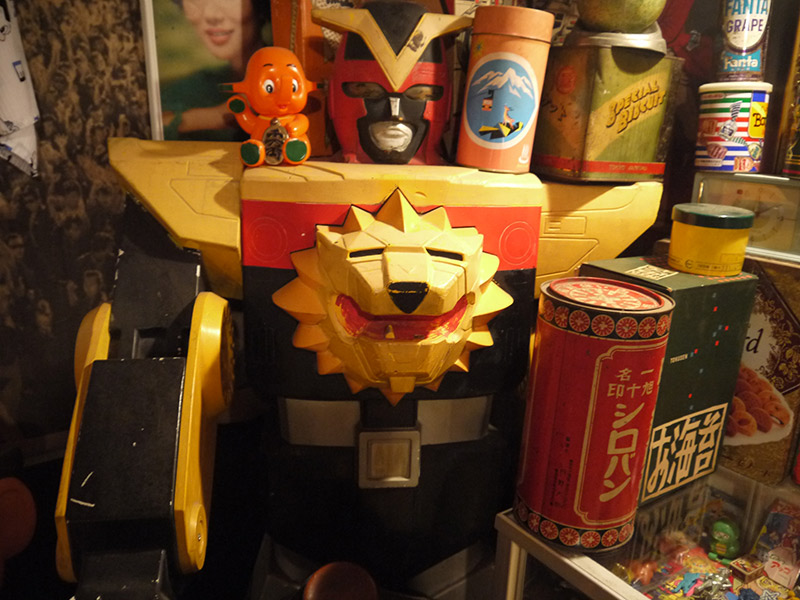 If monsters take up residency in a place, you know that robots are nearby as well. This particular robot looks rather friendly, don't you think? The lion on his chest is sporting quite the happy grin. Like it just walked out of a café in Portland, coffee in one hand, vintage Cat Stevens LP in the other.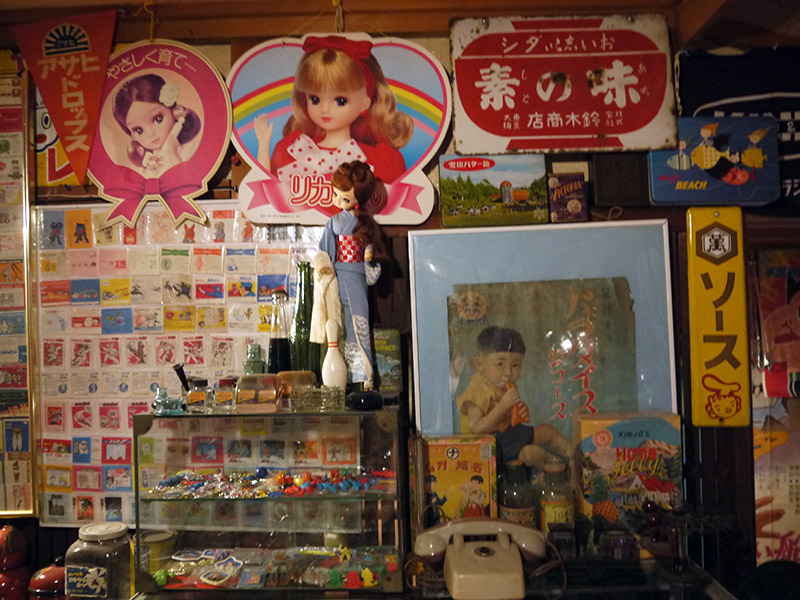 Here is the Japanese Barbie, Licca-chan! Her style and accessories reflect Japanese tastes at the time she was released.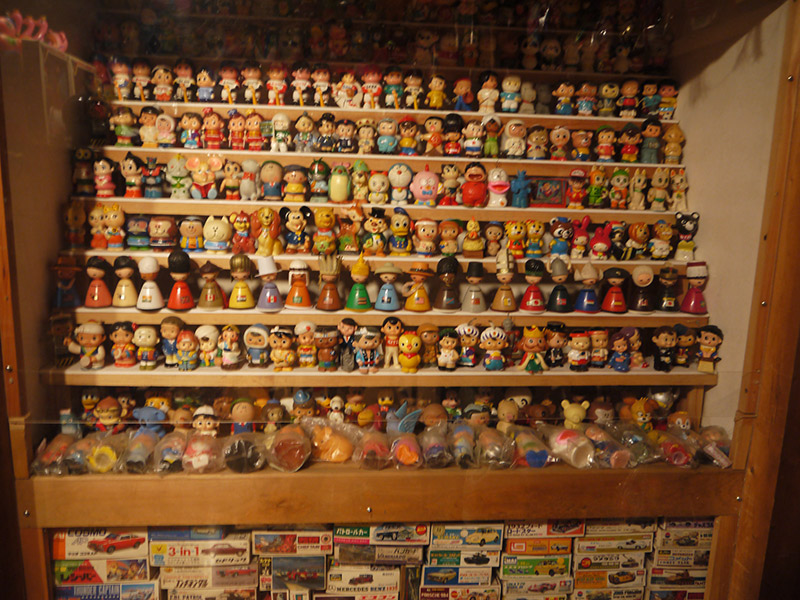 Omg! So many. I felt like I was standing up on a stage when I passed by here. What should I perform, my cheerful audience?
How many of these characters do you know?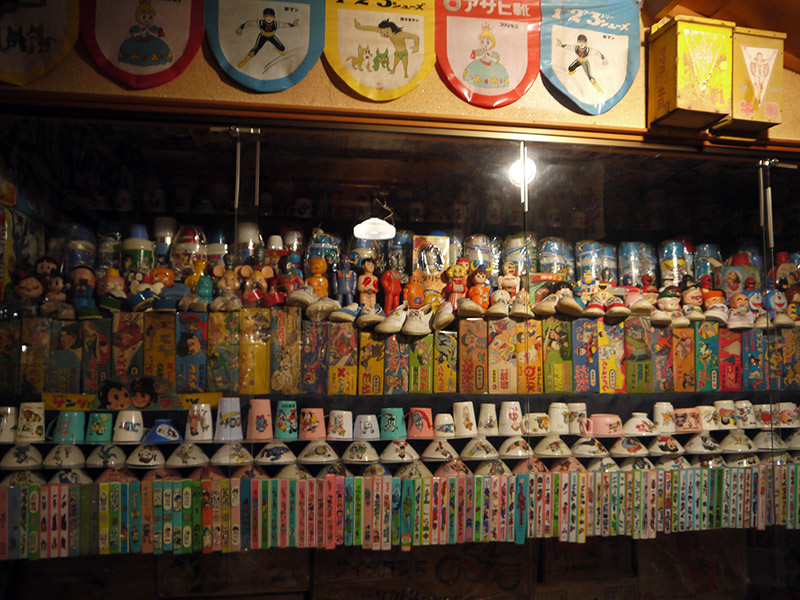 A variety of school goods for kids in the Showa era, I assume.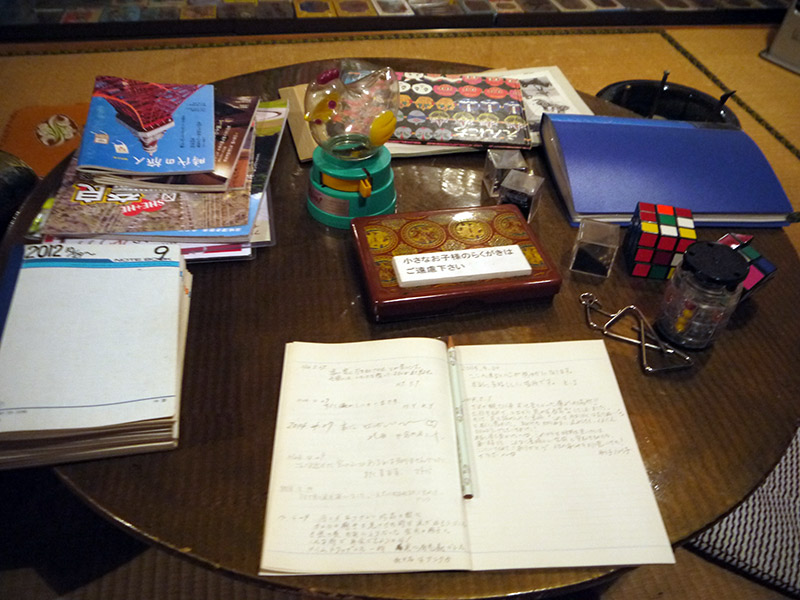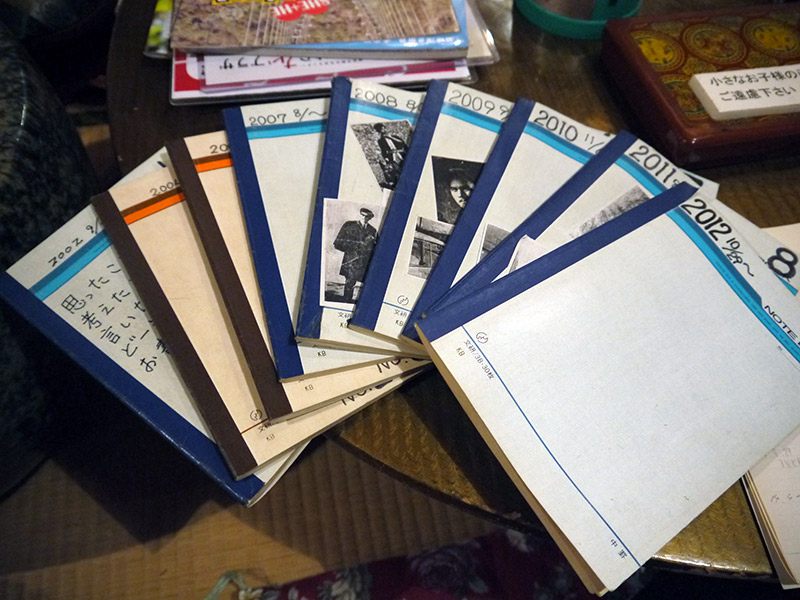 At the end of your tour of the museum, you can write your own review in their notebook. No Yelp here. They have kept every notebook since its opening and it's fun to read what other people have said about this place.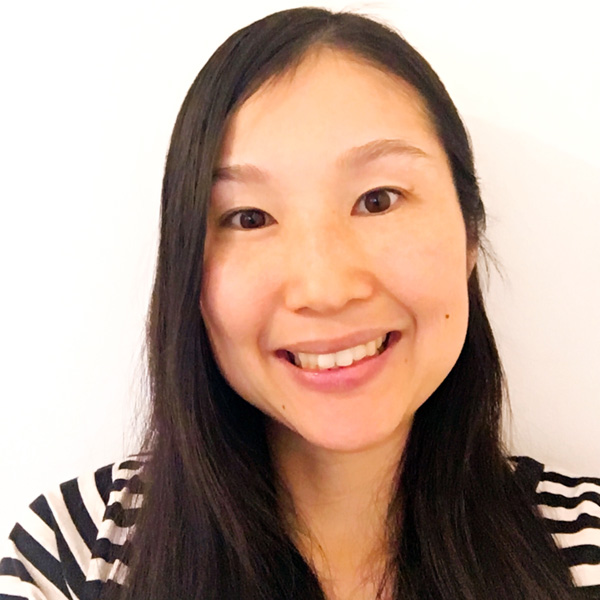 Mami's Review
So many vintage toys. If you are interested in these nostalgic toys, you must visit this place.
Aton Toy Museum
Additional Information
336 Koyama
Asuka-Mura, Nara Prefecture 634-0101
Japan
View on map