Last year, we interviewed a Japanese TV announcer, Naomi Uemura, and she taught us How To Speak Beautiful Japanese. Since she provided some intriguing insight into the business, I wanted to learn more about the Japanese TV industry. So I contacted a former TV reporter who is now working for a TV sales division. Needless to say, she knows the ins and outs of Japanese TV very well. I interviewed her and learned a few industry secrets.
TV REPORTER / SALESWOMAN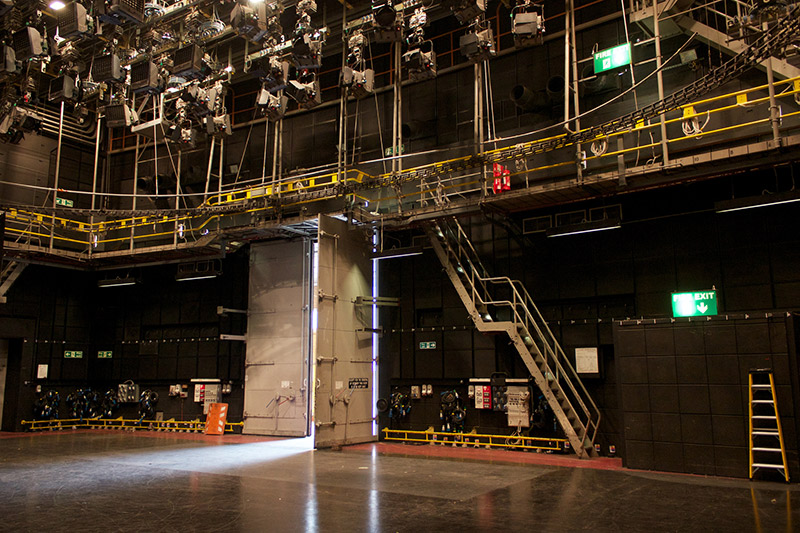 Name: Wishes to remain anonymous
Occupation: Salarywoman working for the sales division of a broadcast company in Kansai region
Age: 29
Q. What's your story?
I work for the sales division of a TV company. What we do is find sponsors who want to air their commercials during our TV programs. We often create and conduct presentations for sponsors completely on our own. But we usually get teamed up with an advertising agency and work together to attract new sponsors or keep good relationships with our current sponsors.
Q. How did you come to work for a TV company?
I was actually looking for a job in the publishing industry. I love reading and wanted a job related to books. However, in my third year of university I came across a book in the library called "Practitioner's Media Literacy." That one book literally changed my life, especially after I read about "Sunset On-The-Spot Broadcasting" of a news program called "Chichin-Puipui."
The view of the sunset from the top of Mt. Ikoma (Nara Prefecture) is particularly beautful. It was so beautiful that they decided to dismiss its scheduled programming and broadcast a view of the mountain for 20 minutes. It really touched me that they didn't prioritize the scheduled programming but instead decided to share footage that viewers could admire, connect with, and share together.
That was more than enough for me to become interest in working in TV industry. I was very lucky to be offered an internship position with them. From the internship, I learned that the company is working hard to preserve local culture for the future. It made me want to contribute to my community, which is the Kansai area, and led me to work for this company.
Q. Why did you want to become a TV Reporter?
My company was hiring for four different positions: the general-duties department, technical jobs, art jobs, and announcers. HR assigns workers in the general-duties department to various divisions and I just happened to be chosen for a TV reporter position. Oddly, I wasn't even applying for that position.
Q. Now you're in sales, though. Why did you make the change?
Japanese companies traditionally assign their workers to an assortment of jobs throughout various departments within the company. It's called Jinji-idou 人事異動 and it is also how I was eventually assigned to my position in the sales division. This position is actually the one that I was applying for. This sales position requires me to be flexible and have substantial physical endurance. So I thought it would be better to experience this job while I'm still young.
Q. How long have you been doing this job?
I've been here for 6 years now. I was a News Reporter at the News Center of the News Bureau for 2 years and the Tokyo Branch TV Sales division for 3 and a half years.
Q. Tell us about your job in sales and how you get sponsors for TV programs.
We visit the public relations and/or advertising departments of potential sponsors and pitch our TV programs. We try to explain why airing commercials during our programs will be beneficial to their company. We also suggest collaborative ideas of our programs and their products.
Q. How do you find sponsors for television shows?
We usually find new sponsors based on the information from advertising agencies. We find out who is looking and why.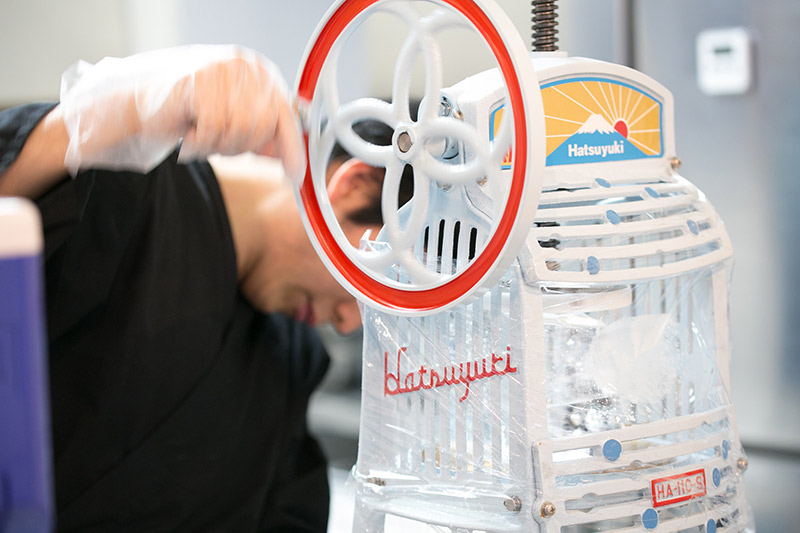 Q. What's the best thing about your job?
When a sponsor that I am in charge of expresses their appreciation to me for proposing a good program for them. Or when an idea or event that I proposed is actually used and aired. When this happens I feel really happy and have a real sense of job satisfaction.
For major companies, making their own commercials to advertise their products is a common thing, so we are always seeking new and unique ways to advertise. For example, we once had to advertise kaki-goori かき 氷, which is shaved ice topped with flavored syrup. We wanted to convey the great taste of it as accurately as we could. So during a live show, the director and I shaved the ice in the back of the studio so we could serve it fresh. At the same time, we set up a live broadcast in a different location and made kaki-goori there as well. In order to do this, we had to swap and adjust some wires in the facility's switchboard. This is a good example of how, even as sales people, we get involved in many things. We try to do whatever we can whenever we're able to.
After it aired, the sales of kaki-goori surpassed the goal that was set and our sponsor was really happy. It made me happy as well. Throughout my time in this department, I've learned that proposing specific TV programs to sponsors, learning as much as I can about a product, and being a big fan of the sponsoring company is a vital part of my job. If we become staunch admirers of the product and work really hard to sell it for them, they will eventually admire us too and a great relationship will form.
I think that is the most fundamental thing to the success of this sales job. Not surprisingly, the hard work done in pursuit of this also leads to the most rewarding moments of my job.
Q. What's the most difficult thing about your job?
Sponsors are decreasing advertising expenses, so it's getting more difficult to make a sale.
We often have dinner meetings with advertising agencies which means we often get home quite late. Even when there are no meetings, there is a lot of work to do, so I generally get home pretty late every night.
We have to adjust a lot of things from between sponsors, advertising agencies, and even divisions within the company. So we have to work hard on building and maintaining good relationships with them.
Q. What's something funny or interesting that relates to your job that you've never told anyone?
Although this is common knowledge within the company, the percentage of divorce is really high in my division. I think more than half have experienced it. I'm not sure, but I feel the likelihood of divorce is high in the TV industry.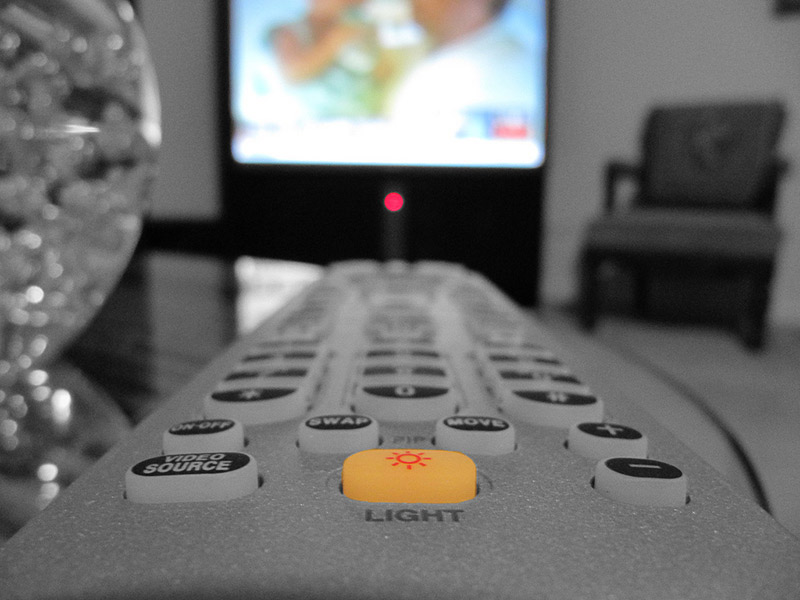 Q. It seems like cable television is getting more popular in Japan. Do you think this is making it more difficult to find sponsors because more people have more and more channels to watch?
Not only cable but other forms of pay-to-view TV, such as BS or CS, are increasing in popularity. Because of these, people are starting to watch a wider variety of programs. This results in weaker audience ratings across the board.
It's getting difficult to make sales, but it also makes certain demographics more specific. This makes it easier to narrow down the advertising target. In other words, it has made it easier for us to respond to a request from a client.
Q. If someone else wants to do what you're doing, what should they do?
You need the ability to sell a TV program as an ideal compliment to a sponsor's product, as well as proposing new ideas to utilize a program or event. With that in mind, you can see the need to be creative, a quick thinker, and have good interpersonal skills.
Q. If someone wants to become a TV reporter, what should they do?
They should have something in mind that they are really interested in and have the desire to learn as much about it as possible. Any area, whether it be politics, the economy, education, or medicine would be suitable. Choose one and make it your forte.