April showers bring flowers in the form of Japanese learning resources for all the good kids who want to learn! I'm sure that's how the saying goes, anyway. This was a great month for new resources, we have tv shows, audio books, and a neat new flashcard app. Did your favorite resource make the list? Well, I don't think this is that kind of list, but if it did, you're welcome I guess. Let's get to it!
Ainori: Love Wagon: Asian Journey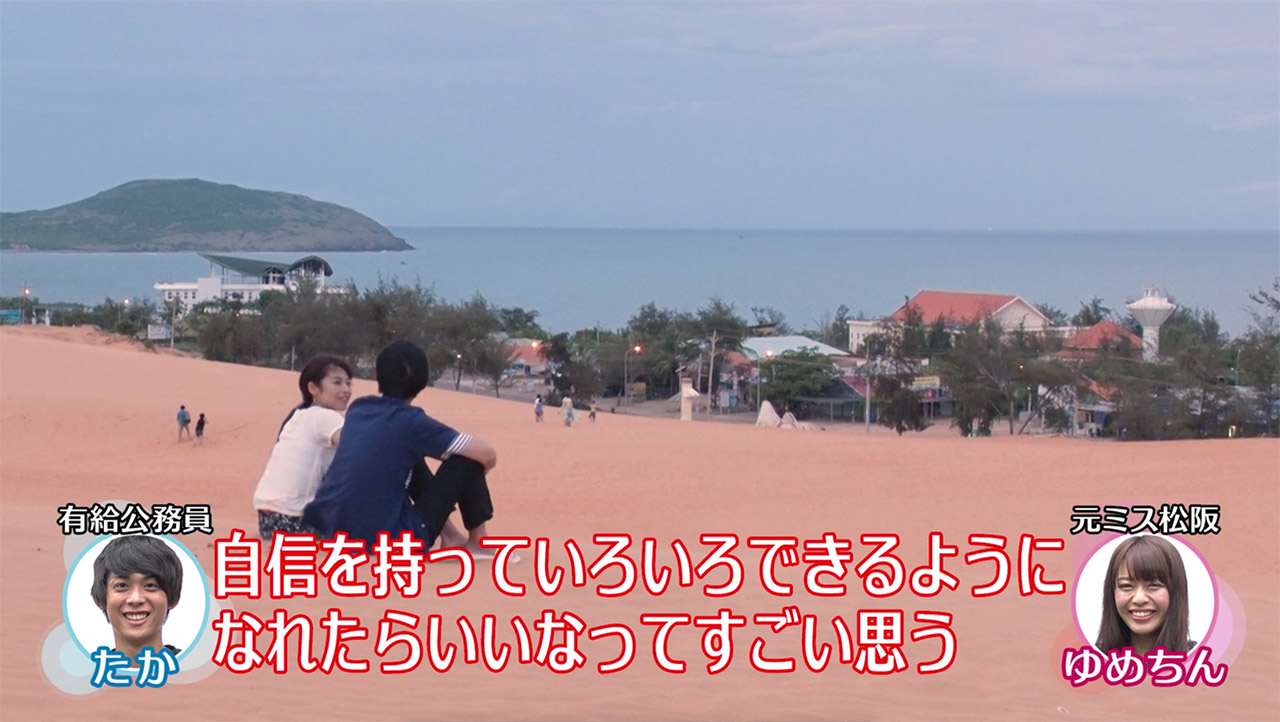 Almost twenty years after its first season, Ainori, the road trip reality show where people search for love while exploring other countries is back! And in April the revitalized series, now called Ainori: Love Wagon: Asian Journey, was finally released for US Netflix audiences.
Similar to other popular Japanese reality shows being picked up by Netflix in the last few years, Ainori is about a group of young people who interact on camera, and then a panel of commentators discussing the show as they watch. The hope is that drama, I mean, love occurs and everyone can say they were there when it happened.
The conversations are real, not staged, and they revolve around travel and romance: two things you, as a Japanese learner, may be interested in. If those two things don't appeal to you, I'd skip this show. And, admittedly, it's a bit rougher around the edges than shows like Terrace House, so it may be hard to transition from there. But even with a lower production value, and slightly trashier content, it still offers a lot of the same Japanese-study benefits:
Non-scripted dialogue helps you see and hear how Japanese is spoken in everyday life, especially if your only exposure to the language is in class or through scripted pop culture like music and anime.
Built-in Japanese subtitles, similar to those you'd see on Japanese variety shows and daytime television, are present throughout each episode. This can help you get used to listening to Japanese as you read or reading Japanese as you listen (depending on what you've studied most until now).
Japanese and English language subtitles can facilitate beyond the hard subs, letting you see English on screen alongside Japanese only when you feel like you need it.
So if you're already out of episodes of Terrace House, Samurai Gourmet, Dad of Light, or any of those other nice Japanese shows Netflix has been bringing our way, you should give Ainori a try.
Harry Potter and the Goblet of Fire - Audio Book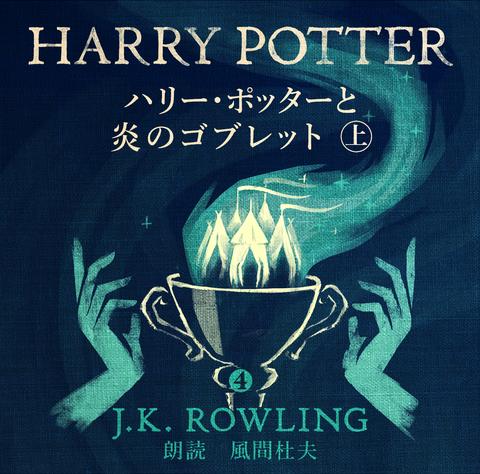 The fourth book in the Harry Potter series is available in audio book format.
This book, a beloved favorite to those young, old, and otherwise, can be used to help study Japanese!
I'd recommend picking up the Japanese version of the book (they have the Japanese ebook available as well, if you don't like physical books) and reading along as you listen. Even better would be trying to read aloud as you listen, especially if you want to mimic the strong, male radio voice of Morio Kazama.
And if you've already read the Harry Potter series, you'll be able to discover it all over again (or for the first time if you're still holding out). So even if the language is hard to follow or too quick to understand at first, this is a story you know. You should be able to follow along even if you don't pick up everything right away.
Unfortunately, I have to put a big disclaimer here for a few reasons:
The Japanese localization of Harry Potter is a little… weird. I'll be nice and leave it at that. I recommend you do some research before you spend money on these because—
The fourth book is so long that the audio book has been split into two parts (上 and 下), as is the case with many long Japanese books. This means you have to pay a total of almost $60 to get the whole thing.
So maybe check out the first book before you commit to spending that much on a book that's got some serious strangeness going on in it (and I don't mean the magic).
Update: The Pottermore store closed in 2021, but you can find the audio book on Audible US and Audible Japan.
CaptionPop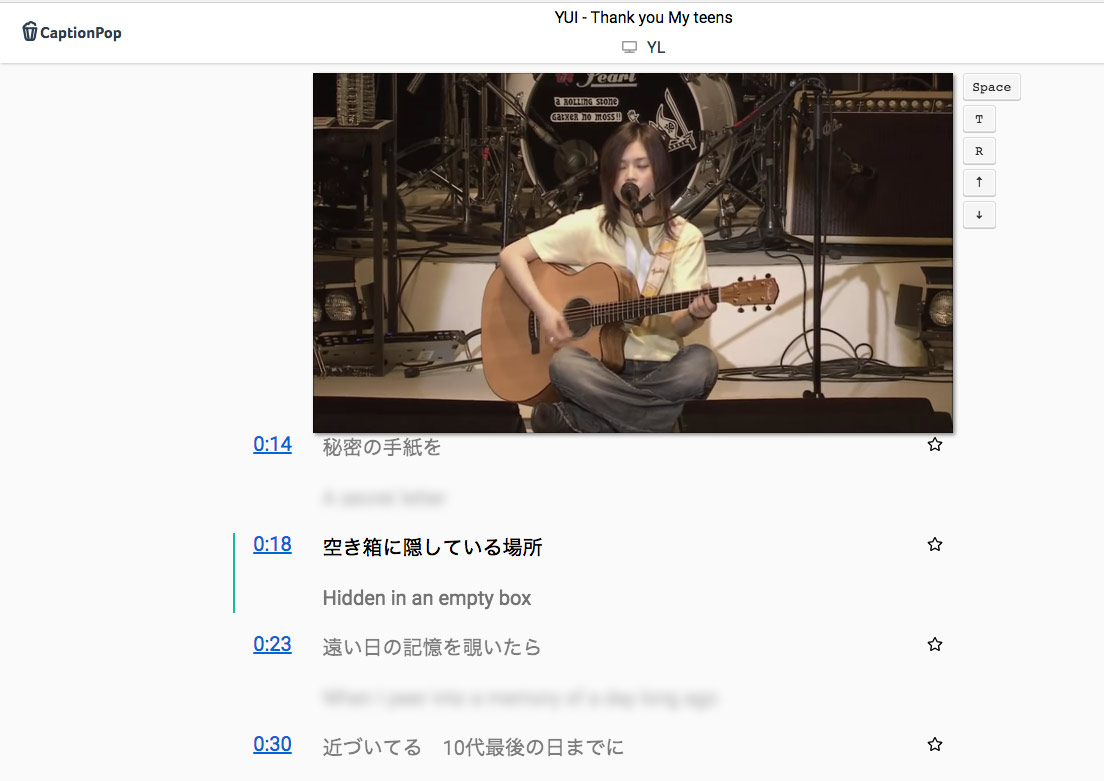 CaptionPop is a site you can use to search YouTube specifically to improve your language knowledge of choice. Enter your native language, the language you want to learn (Japanese, I'm guessing, since you're here), and then enter any ol' search term.
The results can be pretty mixed, but you should see results grouped by whether they have English + Japanese subtitles, just English, or just Japanese. For the example above, I searched for the Japanese musician YUI and found this old, live recording that had both Japanese and English subtitles.
Once you find the video you want to study from, you'll see timestamped subtitles both in your native language and the one you are learning. As the video plays, the subtitles will move up, behind the video so you can continue to follow along. There are tons of handy shortcuts to help you get the most out of the site too:
Space: for easy stopping and starting
T: Show Translation, to check if you're right
R: Repeat, which repeats the line you're currently one
↑↓: Up and Down, to hop around wherever you want without needing a mouse
Starring: to save captions to your account
Because you need to enter a search term to get results it can be a bit tricky at first to find something you want to actually use. Though if you're the type of person who wants to watch an English language video with Japanese subtitles, there are certainly a lot of those. You may need to try searching many different things before you find something worthwhile. And keep in mind, anyone can add something to YouTube, so be critical of the videos and the subtitles you find.
Once you do find some nice videos, this site is easy to get the hang of and has a lot of potential.
Reji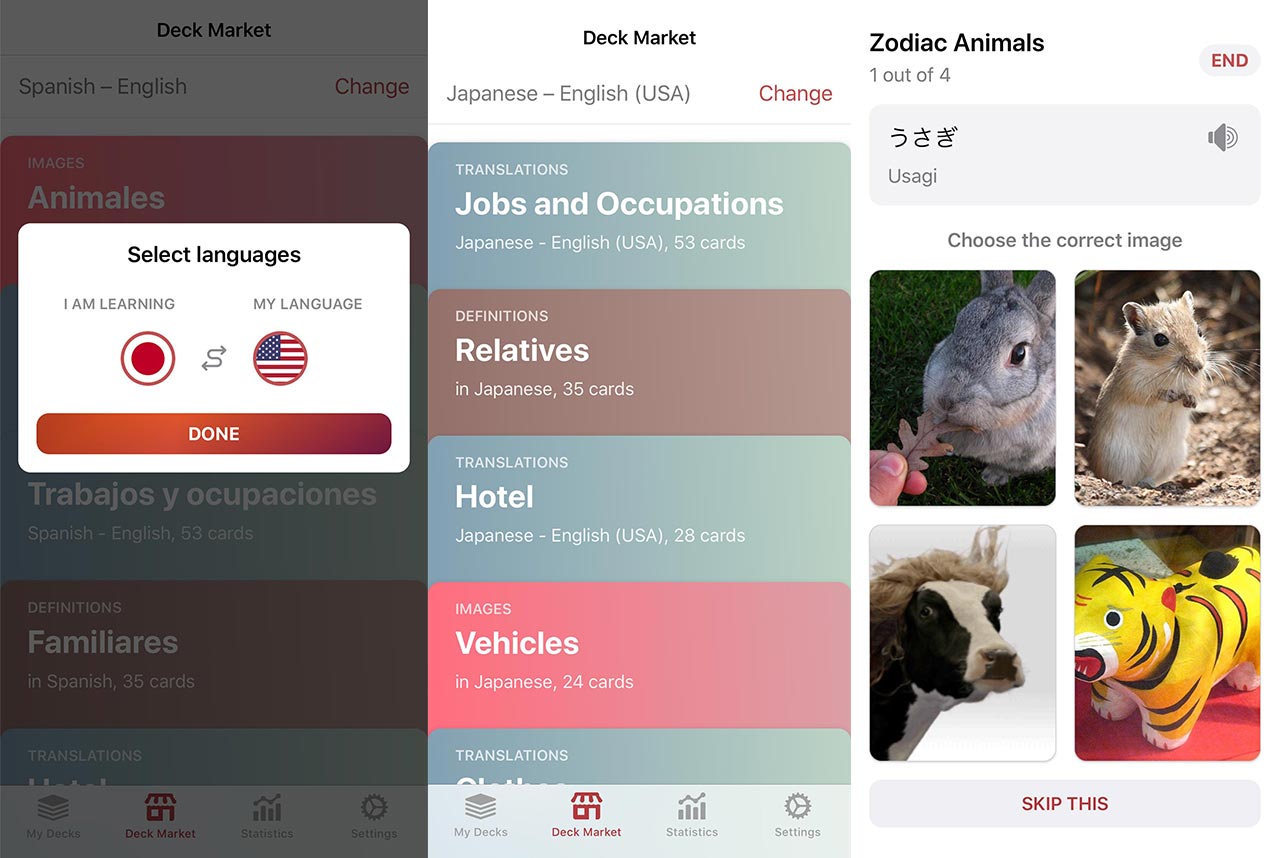 The Reji app is like if TinyCards and Anki had a flashcard baby.
The app lets you select the language you're learning and your native language, then presents pre-made decks you can add to your routine. Decks are organized into three types:
Images, which pair words with images or gifs
Definitions, which pair words with dictionary definitions
Translations, which pair words with translations
However, the most interesting feature is by far your ability to make decks using their auto-generated content. When you want to make a deck, first choose from their three deck options, then enter the word you want to learn.
If you're making an image deck, the site automatically pulls up a list of gifs and images to choose from. The audio (and reading, if it was a kanji word) is then pulled out of the ether and added automatically to the card.
If you're making a translation deck, the site also automatically adds audio, but you have the option to choose a translation for the word from their list or to add your own.
If you're making a definition deck, the app will attempt to pull up a definition in the same language as the word you entered.
While Reji can be used for seven days for free, after that users need to subscribe for access. It's a little pricey for a flash card app, even if it does do all of the heavy lifting. But, if you'd rather pay for convenience I don't think anyone will blame you, since instant gifs and automatic audio is hard to pass up.
Aggretsuko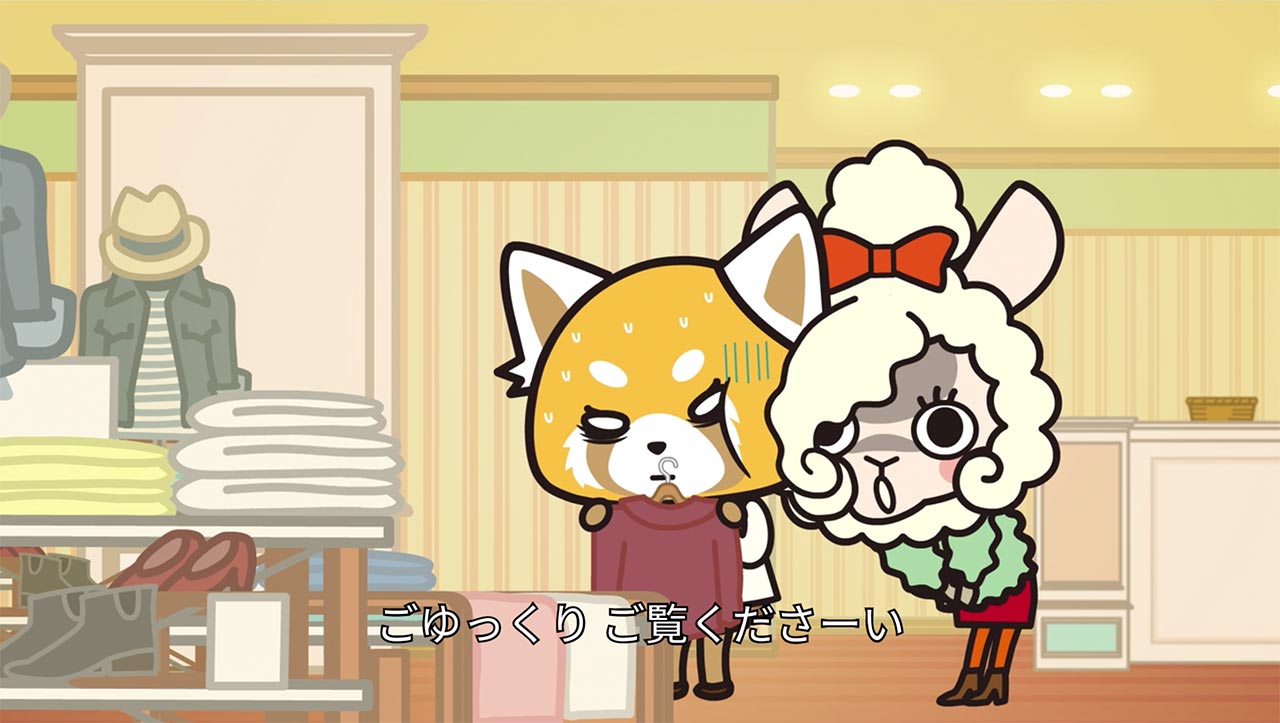 My favorite Sanrio character, Aggretsuko, now has her own Netflix show. Think Hello Kitty, if she were a red panda who works in an office and has to let out her anger via death metal. I don't care if you're studying Japanese or not, this show is a must watch.
Anyway, you are studying Japanese, so this show is more than entertaining, it's useful! While I wouldn't recommend it to kids, there are some adult topics and definitely some adult language to balance out the cute-ness, this is great for those hovering around the late-intermediate level and above. And, if you're having trouble following along, there are English and Japanese subtitles you can switch between.
The show centers around office life and work relationships that Retsuko, our main character, deals with on a daily basis. It hilariously introduces you to aspects of Japanese adult/work life. And there's a lot you can learn from this charming, though seriously flawed, cast of pseudo-animal characters. Also, if you're trying to avoid subtitles, don't worry, the metal lyrics (which would be impossible to understand otherwise) are hard subbed for your convenience.
---
That's a wrap another another month. We'll see you next month as long as the internet keeps blessing us with sweet Japanese learning tools like these. But wait. Did we miss a resources you found and loved this month? Let us know on Twitter (@tofugu) or email at hello@tofugu.com and maybe we'll add it to next month's list! See you then. ❤