This resource has been featured in: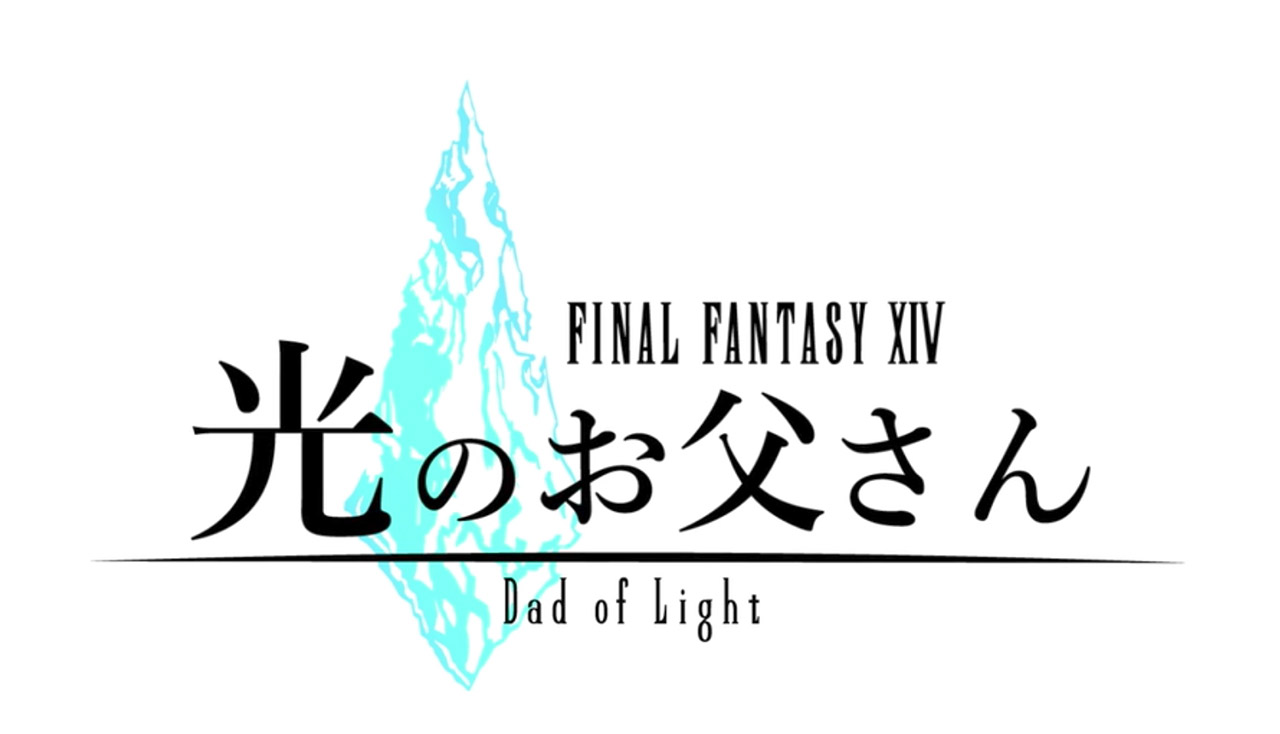 Netflix has been churning out the original content for the last few years, and thankfully, this includes Japanese language content perfect for studying, like Terrace House and Samurai Gourmet. Now 光のお父さん or Dad of Light joins the list.
The story is simple: a son, wishing to become closer to his newly retired father, buys him a PS4 and the game Final Fantasy XIV. The son is secretly hoping to become friends with his dad in-game, strengthen their knowledge about each other, and then admit who he is after they've become great co-op buddies.
The title, Dad of Light, is a play off of the in-game name for the heroes from the third Final Fantasy game, 光の戦士 or "Warriors of Light." The two had bonded over older Final Fantasy games in the past.
If you have a hard time with father-child stuff, this can be hard to watch. Honestly, as a woman who grew up playing games with her father, I was already crying about ten minutes into the first episode.
But heartwarming/heartbreaking/goofy dad story aside, this show is great for upper-beginner/intermediate students of Japanese!
The conversations are slow, simple, and usually revolve around family, the workplace, or gaming. Gaming terms are introduced gently through the teacher of the not-so-tech-savvy sixty-year-old father.
The most difficult are workplace and after work drinking conversations, but even those should be easy for an intermediate student to parse.
There are subtitles in English for when you first get started, Japanese subtitles for when you get a bit further, and you can turn all subtitles off for a good challenge. (There are also Chinese and Spanish subtitles for non-English speakers.)
During some scenes, the members of the "Free Company" (an in-game guild) type to one another, so it isn't all listening and vocabulary practice. You get some reading too!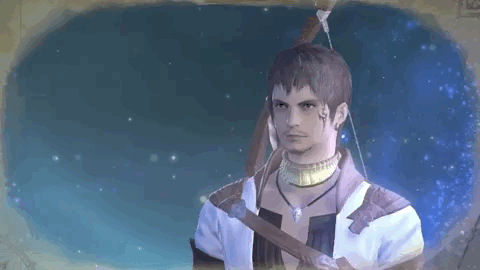 There are a few weird, unrealistic portrayals of the game experience itself. For example, whatever the players type comes out of their character's mouths as spoken dialogue (which FFXIV definitely isn't capable of doing). But it makes sense narratively. Some of the Machinima-style animations can be jarring—though I'm an avid player of this MMO, so perhaps it won't be so awkward if you're unfamiliar with the game.
Also, be aware this show is very much an advertisement for Sony and FFXIV. The characters play the game, the soundtrack is straight from the game, and well, basically the whole thing caters to the huge Japanese fanbase for Final Fantasy.
Again, I'm biased because I love this game, but I'm sure anyone can be moved by this heartwarming story about a father and son trying to reconnect.
There are eight episodes on Netflix, so as long as you have a subscription, aren't afraid of tears, and are excited to learn about family quirks and a great MMO, then I highly recommend it. (Oh, and it's based on a true story, so good luck with those tears.)