This resource has been featured in: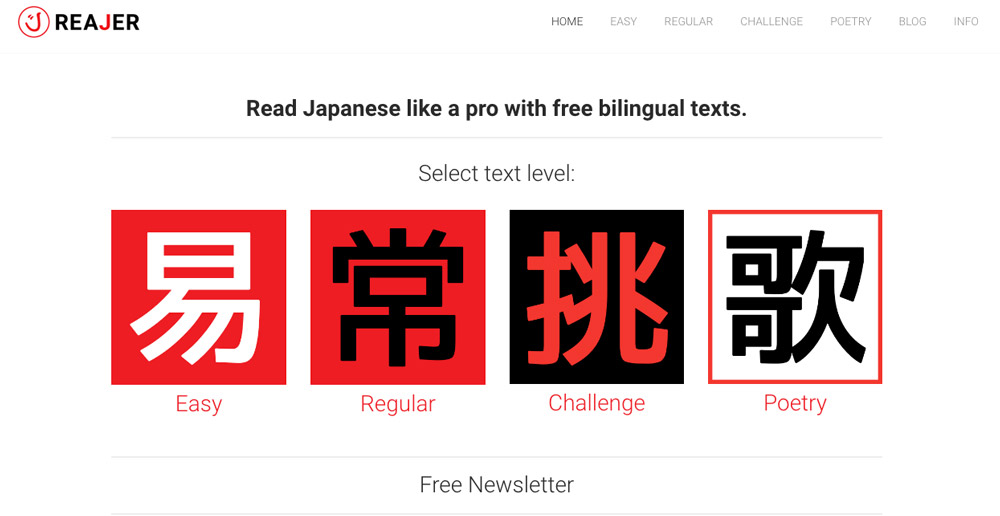 Reajer provides Japanese language texts to help you develop your Japanese reading skills with content broken down into four categories: easy, regular, challenge, and poetry.
Each entry is divided into individual sentences, then the sentences are broken down into readings, a Japanese translation, and further explanations.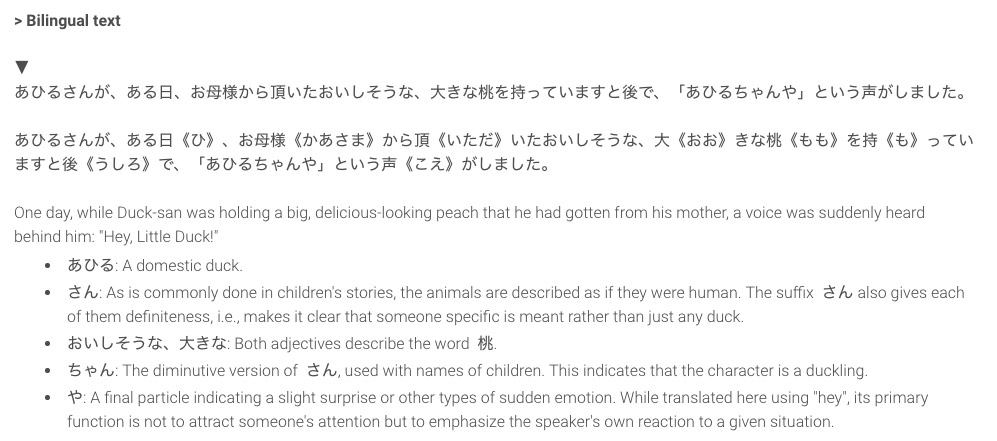 Each entry is a manageable size — even "Challenge" section entries usually contain just a few paragraphs. And at the bottom, you can find the original text without any annotations or breaks, though the readings are still included for kanji words.
If you're interested in getting into reading Japanese literature, but you don't want to pick up a physical book or take a class, this site offers a gentler introduction to that world.