This resource has been featured in: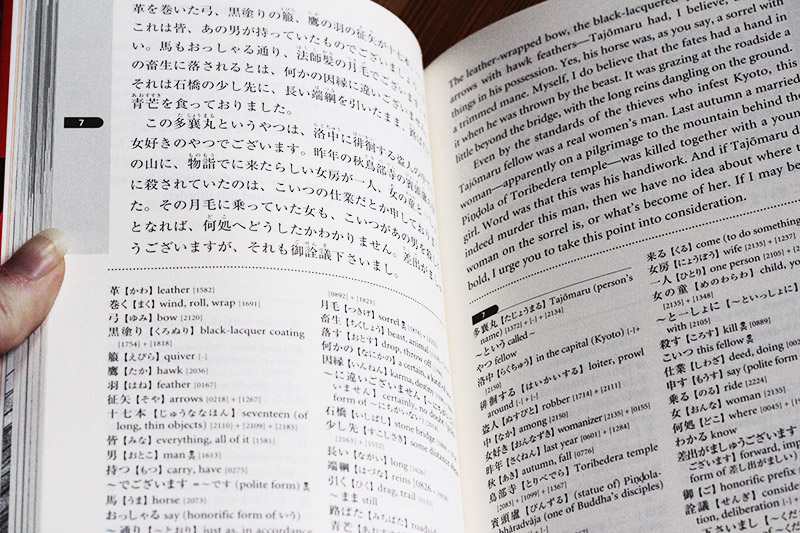 Giles Murray's Breaking into Japanese Literature: Seven Modern Classics in Parallel Text is your big step into reading Japanese literature. This book provides full stories by Japanese authors with free audio files and a parallel Japanese/English format. Some of the content is dark and violent crime-related though, so it's certainly not for everyone.
This book has Japanese on one side, English on the other, and a follow-along dictionary underneath, with furigana included as well. And beginners can still follow along with help on every single page, as long as they are stubborn enough.
Level 1 contains four different stories from Natsume Soseki's Ten Nights of Dreams.
Level 2 contains two short stories by Akutagawa Ryunosuke.
Level 3 contains Akutagawa Ryunosuke's Rashomon.
The first few stories are short, and fairly simple in regards to sentence structure. The more you read, the more complex the stories become in terms of grammar, sentence length, and story length. At the end, the hope is that you will be able to read through the entirety of Rashomon. For more details, check out Kristen's full review of Breaking into Japanese Literature!