This resource has been featured in: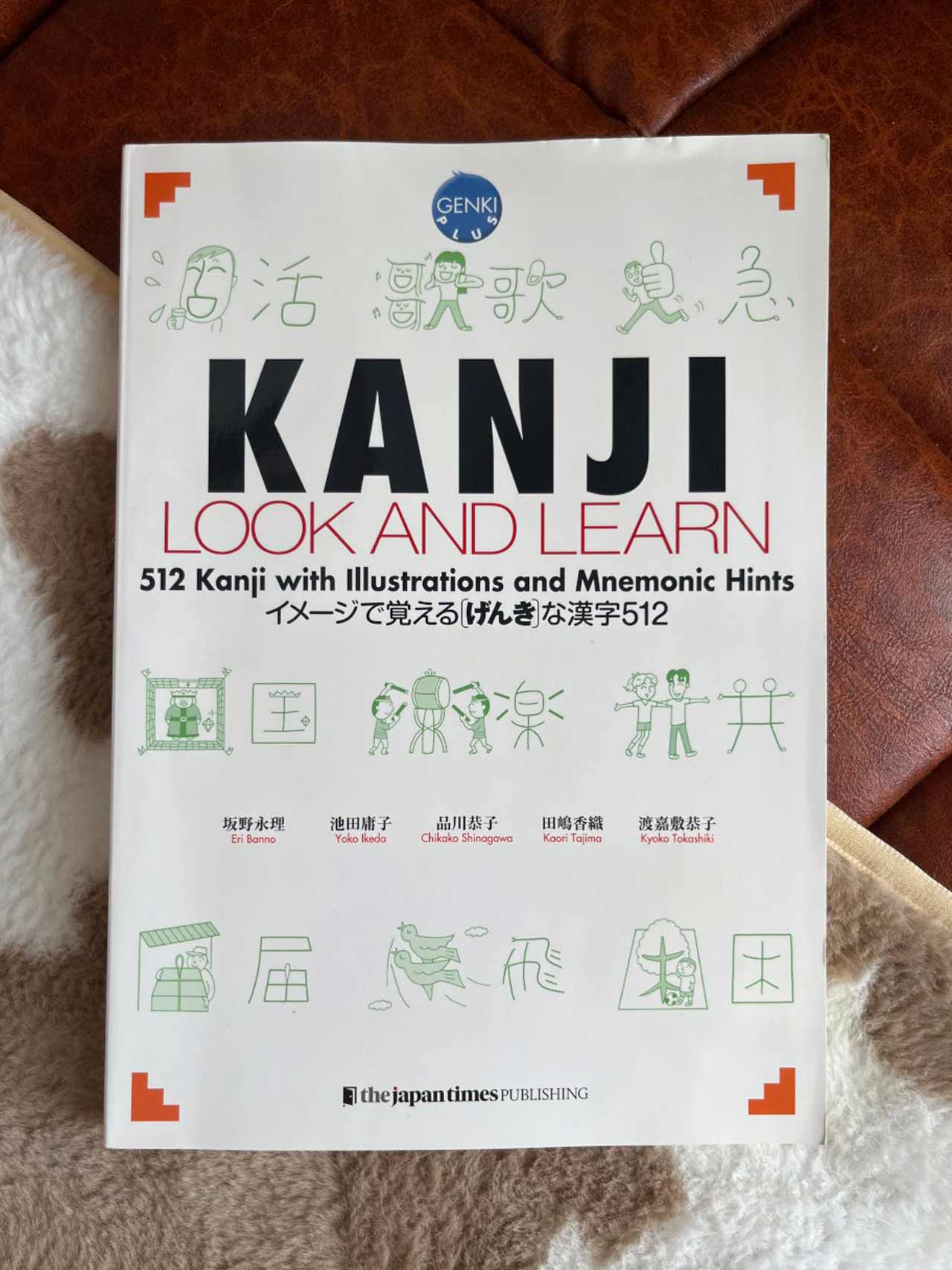 If you are a fan of the Genki textbook series, you may as well enjoy their kanji textbook, Kanji Look and Learn. The book teaches you 512 beginner to intermediate-level kanji with memory hints aka mnemonics to help readers get the readingin their heads. The memory hints are not just stories — they also come with illustrations! Illustrations are commonly used for kana learning, but not as common for kanji learning, which makes this textbook special. Before actually introducing the kanji themselves, the book begines with an overview of kanji as well as how they teach kanji in their book. It also first introduces you 16 key kanji components (which they call "kanji parts") to make it easy for you to remember kanji that are made out of them later on.
Then it teaches you 512 kanji through 32 lessons. Each kanji comes with the memory hint, which are a written story (written in English and Japanese) and illustrations, the kanji's common readings, and vocabulary words where the kanji is used in.
While Kanji Look and Learn itself doesn't offer any activities to review or practice what you've learnerd, there's an accompanying workbook for extra practice. If you decide to learn kanji with this book, make sure to get the workbook as well.
Overall, Kanji Look and Learn is a beginner-friendly resource that covers basic kanji that are approximately JLPT N4-N3 level. While it may be sufficient for beginners and lower-intermediate students, the total number of kanji they teach — 512 is relatively low, and probably a little too short if your goal is to comfortably most of reading materials written in Japanese. However, if you're a visual learner and just looking for something that helps you build a basic foundation, this book may be a good start for you.
If you're looking for a kanji learning program that has a larger coverage of kanji, read The Best Kanji Learning Programs.