This resource has been featured in: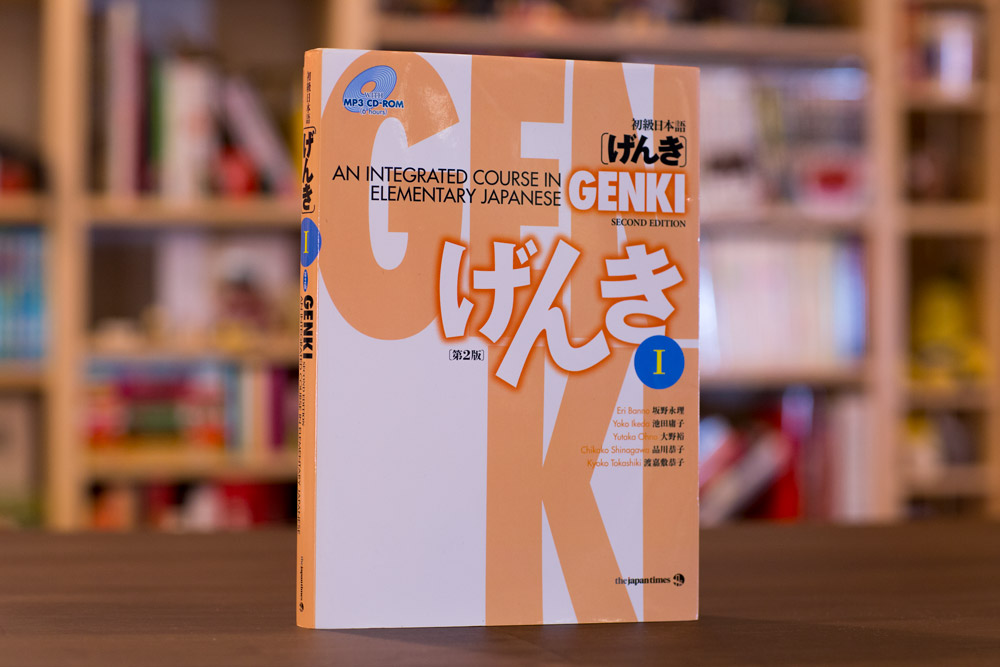 Genki is not only the favorite of Japanese classes the world over, it's one of our favorites too (so much, we wrote a full review).
A perfect starting point for beginners, Genki has an easy-to-follow lesson structure that begins with dialogues using target vocabulary and grammar, which are then taught more clearly in the succinct and easy-to-understand lessons.
The difficulty of each lesson scaffolds gradually, so you won't feel the material is too far above your head. The exercises, audio CDs, and workbook match the high quality of the textbook and reinforce what you're learning through variety and repetition.
Genki was designed for classrooms, so if you're a self-learner, keep in mind the material may need to be modified for your situation. Also, this means most of the terminology and dialogue is aimed at the college demographic.
All in all, Genki is a fantastic series and going through both books will give you the foundation you need to start intermediate studies.
For more, check out our review.