This resource has been featured in: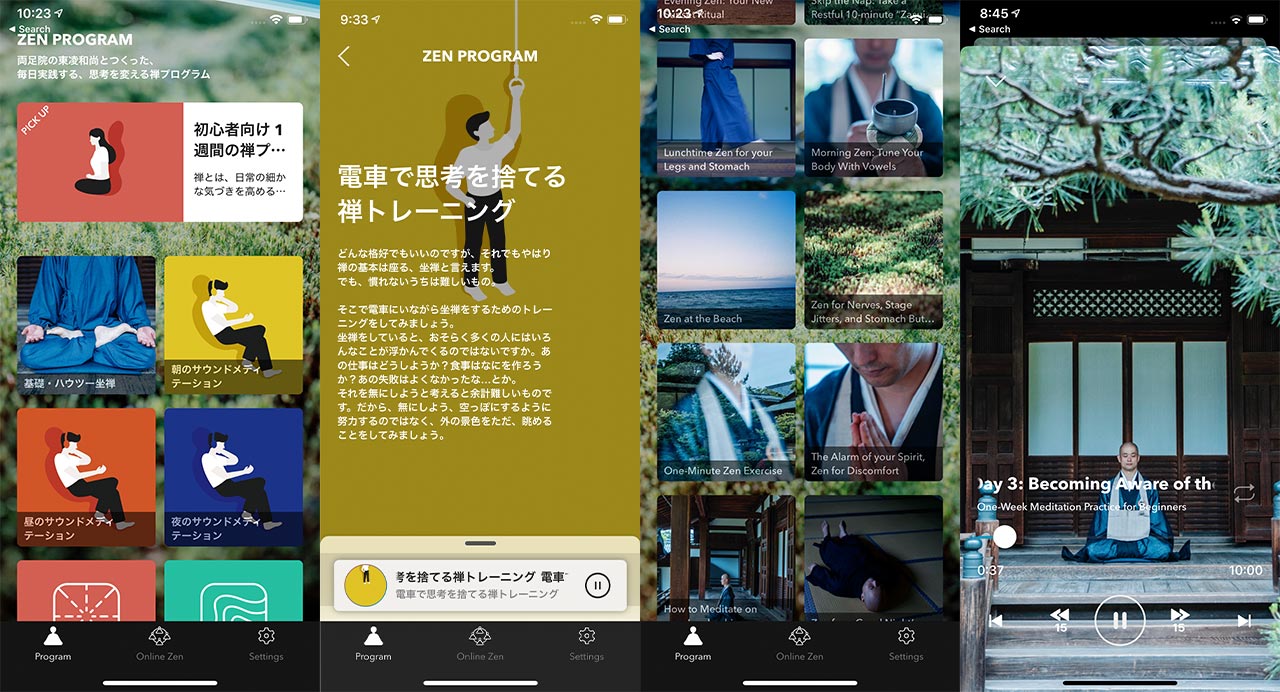 Seeing the effects of the global pandemic and other newsworthy headlines, many of us have been weighed down lately in one way or another. One of the ways of combating these feelings of anxiety is through meditation. InTrip is a zen meditation app that was released on July 7th. A longtime reader, Autumn Smith, referred us to this resource. It was made in collaboration with Buddhist High Priest, Toryo Ito, of the famous zen temple, Ryosoku-in.
This app offers guided meditation in both Japanese and English. Sessions include various meditation courses like an introductory weeklong ten-minute-a-day practice, "Shower Zen for Positivity," "Zen for a Good Night's Sleep," and more. Also offered are weekly livestreamed zazen sessions in Japanese that take place at the temple.
Because of the level of vocabulary used, this app seems to be better suited for intermediate to advanced learners. If you're a beginner, listening to a session in English and then switching to Japanese mode could help with understanding the context. Whether listening in English or Japanese, you'll be able to learn more about zen culture and perhaps find some inner peace along the way.