When you hear that Japan is a homogenous country, know that it's a lie. There's certainly less diversity here than other places, but there are tons of foreigners. Some are harder to spot than others, partially because there is pressure to conform and blend in, but diversity is here. We have preconceived notions of many ethnicities in our own countries, so Japan isn't alone in its treatment of foreigners. But their treatment is a bit different (again, partially because of that emphasis to fit into the group). There are so many other foreigners out here that I feel some comments should be made about some of these stereotypes. That way, hopefully, people have a starting point for in-depth discussions about, not only being a gaijin in Japan, but something more specific. Being Nepalese, being half Korean, half Japanese, Vietnamese American. In Japan! Something more than just gaijin.
She's Not Foreign!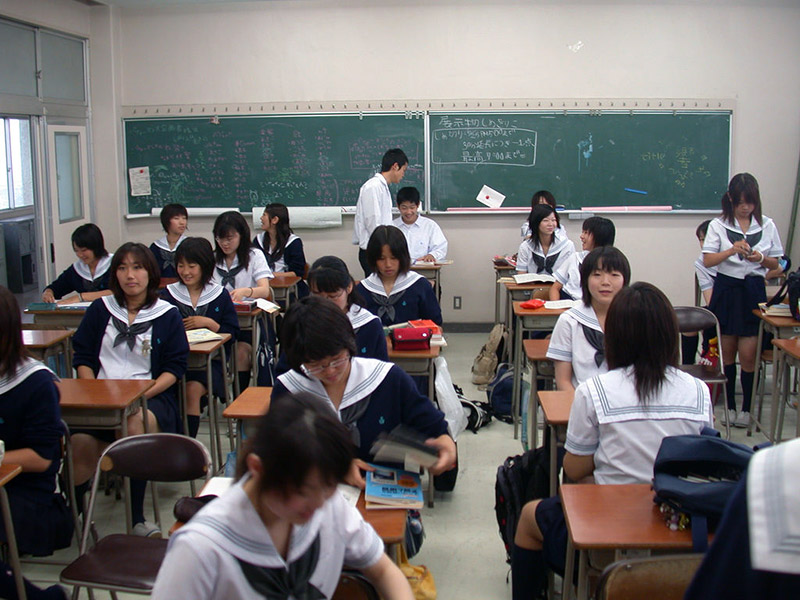 I know people forget this often but, sometimes, just because someone looks foreign, doesn't mean they are. Some of us are born to parents who look a little different from other native people and end up kind of in between two or more cultures. I know a bit about how this feels, but Japan isn't my home country. I have been mistaken for half in Japan, but it's more funny than insulting to me. I know I'm foreign here, but for the kids born here that look foreign, I know it can be rough.
As a teacher, the first day of the first semester generally means I have to do a self introduction. While for normal people this should take less than a minute, for some reason, Japanese teachers want to make it much, much longer. I've turned mine into something more akin to "people and places in my life before Japan" because, well, talking about yourself for up to an hour seems really narcissistic. Anyway, while I'm doing my presentation, I notice there's a little commotion centered around one student. The room's a bit dark at this time, so I can't tell why. I keep looking to the teacher, and he just smiles. I'm still not sure if it was because he knew why it was happening and wanted to surprise me, or because it was normal and he didn't think much of it. When the lights come up and I ask if anyone has any questions, I see the students staring at the kid: she's half white, half Japanese. I've been in similar situations myself but, as a kid, I didn't really share my ethnicity and people could never guess it. I knew the girl didn't want to be singled out, so I just taught class as I usually do. She never spoke and never raised her hand. She didn't try to come talk to me after class or school. Instead, on her introduction card, which only I see, she says the obvious, like any other normal Japanese kid would. It turns out her mother is from the same state as me, but she spells it the way Japanese people would.
I rarely interact with her but, when I do, she's fully Japanese. Some students get very interested when I randomly call on her or in the very rare cases she's brave enough to ask for help in class, but she's very much a normal Japanese girl. Her English isn't great. There are many students better at English than her, even in her own class. We have no special bond, no chats after class, nothing like that. I know she's Japanese but mixed, and she knows it too. She knows kids are staring and expect her to do something different, to suddenly turn super foreign and, I don't know, speak perfect English and suddenly know all about America. But it doesn't happen. It's not that much different from the states except that here, it stands out much more.
If anything, I probably end up connecting more with the kids who are mixed asian. Students secretly (or sometimes openly) tell me they're also mixed or born to foreign (asian) parents after my self introduction, if my mixed heritage comes up. I'll talk about it a bit more later, but sometimes it's the teachers who tell me someone is mixed, like it's a secret, and those are the kids that, like the girl I described above, might distance themselves from me a bit. Moreso than her, though, there's kind of some unspoken tension because we both know what being mixed and "not foreign" is like, and calling any attention to it is just not needed most of the time except when the kid gets teased.
It's not just something that happens in class though. I had a kid somehow mistake me for her dad in the super market and grab my leg. Maybe it's because we both were wearing black jeans and, being a small child, she didn't look high enough before latching onto my leg. I heard perfect Japanese, no accent, and looked down to see a little black girl. Mom (Japanese) and dad (African) had a good laugh as the kid noticed her mistake and found them a few aisles down.
Asian Foreigners or "Oh, So You're Not a Japanese Girl?"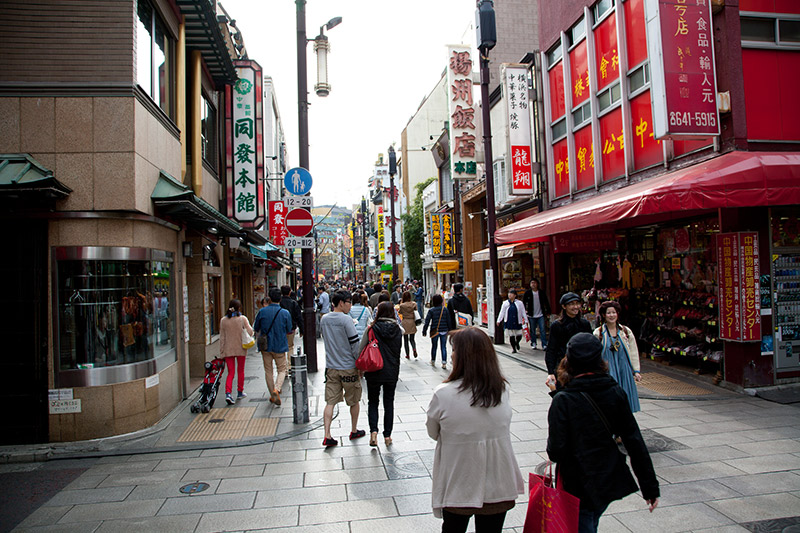 I hope that Tofugu faithfuls recall Austin hitting on this topic, but will hopefully allow me to make a few broad additions and add new voice to the discussion.
As Austin mentioned, the Japanese often can't tell the difference between their country's men (or women) and non-Japanese Asians until they hear an accent, and sometimes even then they seem to have trouble. For example, I went to a Chinese restaurant with some Japanese friends and I noticed the waitress' accent. I mentioned that I thought she was Chinese, but my friends didn't believe me, so we asked her in the politest way possible ("Can you speak Chinese? Oh, where did you learn it?") and yes, she said she was Chinese and had moved to Japan. Now, I'm not saying everyone can do this, but let's compare this to my trip to Korea where my Japanese friend, who always approached people in English, always had Korean people greeting him in Japanese. As much as he thought he'd be able to blend in, he somehow stood out like I normally do in the Japanese countryside.
From what I've gathered, in Japanese eyes, Koreans seem "preferable" to Chinese. I've never heard complaints about the accent or personalities from Japanese people about Koreans, only sometimes that Koreans can be a bit "outgoing." When I've brought up the idea of studying a foreign language, a fair number of students I've had in Kanto said they wanted to study Korean. It's seen as "cool" by the younger generation. Korean dramas and bands are really popular here, and the "Korean Towns" I've visited aren't just filled with Koreans.
However, even being Korean-Japanese still gets you treated as a foreigner. Teachers will sometimes "out" a student to me. I will say that the Korean students do stand out a bit most of the time, and seem to be popular. But for the most part, I would have never guessed they were foreign born unless I had been told. In some ways, it almost feels like the reverse of the American perspective of Canadians, in that they're seen as friendly neighbors, but Japanese kids at least seem to think Koreans are cool, or at least when there's no political misalignment (though a lot of the kids don't seem to understand why Koreans are sometimes angry at Japan).
The Chinese, though, get a lot of complaints, both from Japanese men and women. I had a student everyone called "China" even though his dad was Japanese. He had a Chinese accent and was tall, so it was hard for him to blend in. The person he seemed closest to (and got teased by the most) was a yanki. I think they meshed together because they were both outsiders. Unlike other kids, when he learned I was mixed, he was pretty happy. I could get him to work a little harder just by giving him a little extra attention, or he might hang back in the hall to talk a bit if I saw him between classes or after school, which isn't totally uncommon for Japanese students, but it's usually the sign you've won them over.
Like in English, Chinese accents (and thereby the people) are often accused of "sounding angry" in Japanese, which is something part of my culture is accused of (I prefer to see it as "passionate"). Chinese are often seen as selfish and loud, more so than rude Americans, except that no one here understands Chinese (even though Mandarin is honestly spoken in my city more than English). The typical idea of Chinese here seems to be that they always want to be first in line and always speak loudly and don't care who's around. I'm sure white foreigners are a bit familiar with this idea, except Japanese really don't understand Mandarin or Cantonese, so whatever's being said is just a mystery to the locals. With Western English speakers, however, they usually understand quite a bit about when you're complaining about Japanese culture.
What's funny though, I've heard many Chinese people here say the Japanese are too quiet and polite, and that the food here "has no taste". Of all the foreigners though, I feel like I get along with the Chinese best in that we try to blend in a bit, but also understand that we have our own culture and want to share it. One thing to note, though: If you're dating Chinese and Japanese out here, be ready for a bit of a rant if you tell one that you've dated the other!
My Vietnamese friend and her mother who visited kind of blended in, until they spoke. My friend would get dirty looks because, truthfully, she's more endowed than your average Japanese girl and showed a little skin, but once she started speaking to her mom in Vietnamese, people apparently got a little confused. I was recently talking to her and figured it might be nice to get some exact quotes from a female, non-Japanese Vietnamese, American-born perspective:
It was oddly comfortable in Japan compared to say when I was visiting Canada or France. Maybe it was because everyone was Asian, so non-Asian foreigners stood out a lot more. However, in Tokyo, it was clear that my mom and I were foreigners in some sense because of the way we dressed. Tokyo's very…stylish and the women there dress very feminine, while my mom and I were more comfortable in jeans. I really think that I was the only girl my age wearing jeans…and I got even strange looks when I finally took out my flip flops. Of course, the "low cut" shirts were also a very odd experience since that's what would be considered mildly "conservative" where I'm from. My sister-in-law mentioned that when she went to Japan during May two years back, when she wore shorts, and got a lot of stares. And she doesn't wear Daisy duke short shorts; they're typical shorts that stop just above the knee.
I would get strange looks from Japanese people when I was speaking in Vietnamese to my mom – and when I couldn't think of the word – switch to English. Or a full-on English sentence.
My mom wasn't really into all the bowing. She felt uncomfortable when we went to the hotel and the staff members bowed at us. For me, I understand that it's a cultural thing, but for my mom, who really takes pride in women standing up for themselves and all that, felt uncomfortable and sorry for the staff.
European and Not "White"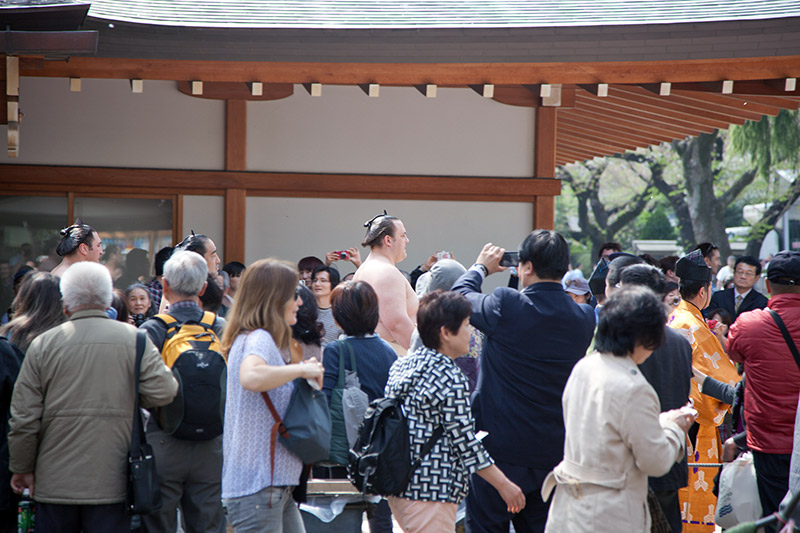 During the last Cherry Blossom festival, I met an older German woman selling bratwurst. I can't tell every nationality apart, but from both the look and sound of her, I knew she was German when she stood up: heavy accent, fading blond hair, blue eyes, and tall. Very tall. We had a short chat, and one thing that was kind of interesting popped up: Japanese people apparently thought she was from England!
That's important because in Japan, many people (Japanese and traveling foreigners alike) see white Europeans and seem to think they're American, English, Australian, or Canadian. If you're Irish, they might ask why your accent's so different. French? "Your English is amazing!"
Often on trains, I'll see "white" people who are French, Spanish, and Portuguese. The travelers are always happy to ask me questions since my English is (naturally) better than the locals' and they have questions. Those who teach here though are sometimes a bit miffed. Sometimes they're accused of "not speaking real English" because it's also their second language though. At the same time, they're seen as experts. It can be a frustrating situation from what I've seen and heard, but I hear most of it second hand. Just know that if you're from Europe but not England, Japanese might ask you about your hometown, what foods you like, and might even ask for some recipes. How do I know ? To be honest, after a bunch of drunk Americans walked by a little ramen shop I was having lunch at, the store owner turned to me and asked where my parents came from. I claimed the French part. And I taught them about French toast. Not my proudest moment, but now you fellow Americans who know your background, maybe a little of the language and food can pull that off if your colleagues get horribly embarrassing and you are tired of playing ambassador (sorry America!).
Quick aside to those who are mixed in America and are asked about their heritage by European people: If your grandparent came from Europe, but not your parent, you might be told you're not European, just American. It's happened a few times when trying to explain my various ethnicities (more on that later). Simply note which exact family member came from which European country in order to possibly avoid the long debate on when Americans stop being foreigners and become Americans (personal opinion: when people stop questioning your nationality).
"What are you?"- The Rest of Us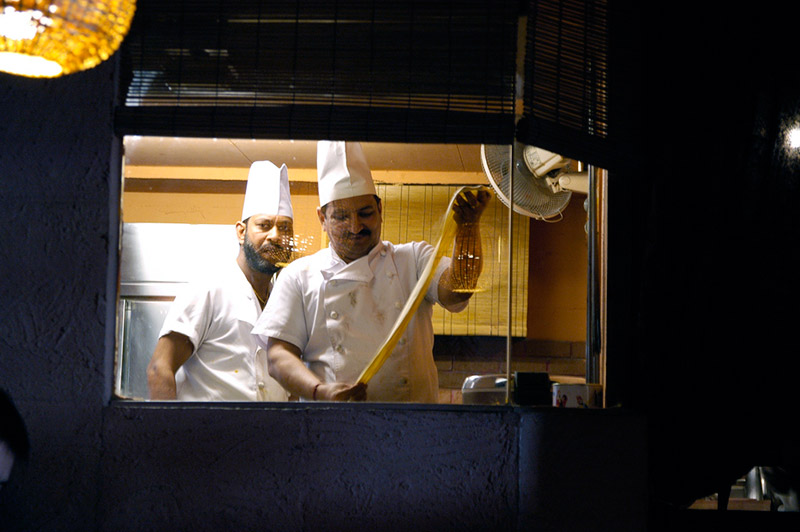 Some cultures here are rarer than others, and while I have maybe a single, strong experience with a group or many small run-ins with the same people, I'm kind of lumping them together because I have experience (or a great link to share) and have done the "cross culture" chat with them a few times so I don't look like a total boob. That being said, remember these are just my experiences, and everyone will have a different one.
Now, I really hate saying this, especially with the current political climate, but in Japan, Muslim people stand out in Japan, and in a horrible way. I don't really mean it in the "terrorist" way, but there's that too. I used to have a long beard and long hair I kept under a beanie, and my brother was often described as either "That guy that looks like Jesus" or "the terrorist." And that was in English. In Japan, he got stopped pretty often and attracted a lot of attention, good and bad.
No, it's not quite the "terrorist" thing. The religion is seen as extreme, and the dietary restrictions are starting to become well known even in the "inaka." I had a co-worker who was Muslim and she had a very difficult time with food, which is one of the things Japanese really try to share. The easiest way to bond with most people is through food in my opinion, and when you can't do that, things become difficult. Japanese people don't realize that almost everything they eat is haram, or "not allowed." They know about the "no pork" thing, and some know about "no alcohol", but they don't know quite how far Muslims take this. For example, I was told that a lot of baked goods (even the bread!) from convenience stores comes from factories that use pork-based grease on their pans. That's not allowed. Mirin? It's a kind of rice wine. Not allowed. Even things with soy sauce are dicey because natural soy sauce is fermented. Fermentation is how you make alcohol, which is very much haram. How the new Muslim Egyptian sumo is able to keep his weight here is a mystery to me.
Black people in Japan is something I don't want to talk a lot about, not because it makes me uncomfortable, but because it's a whole other article. Dark skin in asian countries is usually not viewed well, but Nigerians in Tokyo have particularly stood out and are associated with crime. Obviously not every Nigerian is like that, but the stereotype is hard to avoid, even out in the inaka where the rare black people I see are often working in a hip-hop store if they aren't teachers. For those who want a really good, slice-of-life black-in-Japan look, I suggest reading Gaijin Chronicles. The blog hasn't been updated in a few years, but it covers the topic so well, and in so much detail for everyday life, that I really can't even try to do it any justice. Just give it a read.
Next time you to got an Indian place, ask yourself this: are they Indian or Nepalese? I won't lie, I can't tell the difference, which is why I ask. My favorite "Indian" restaurant here is actually run by a guy from Nepal, and he actually had another place in Tokyo before. Japanese people who lament not being able to practice English in the inaka always forget that Indian and Nepalese people speak English. They say it's "not real English" but let's be honest: there are so many dialects of English, you might as well use what you've learned and talk to someone else who can understand you. Honestly, any Japanese people reading this: go talk to foreign staff at your favorite curry house! They're always friendly, to the point where the half Indian kid who barely speaks English (born in Japan) still goes out of his way to greet me if we bump into each other, even though I only ate at his parents' place one time. Same goes for the Indian guys from another place. The Nepalese guys… I only go to their place twice a year, but they seem to know I love their food, or are just happy to have someone to practice English with. Anywhere I see them they give me a head nod at the very least.
As I've mentioned before, I'm mixed. If I say I'm part Ainu, people are actually willing to believe it, even though it's a joke. If a co-worker introduces me as half Japanese, people will believe it. Sometimes, if the conversation is right, Japanese people will think I'm half too. That's only the ones that are more culturally aware though. Most Japanese just see my beard and think I'm American, English, or German (got a bit of all of that in me though, so that's fair). However, I do get asked where my parents are from, and "America" isn't good enough because, like many Americans, some Japanese can tell I'm "not quite white."
Other foreign people seem to pick up on it too though. Spanish people have approached me in Spanish first. I've gotten a "guten tag" while I was in Kyoto before my terrible German quickly revealed to them that I was not a native speaker, and just last month, I had an Indian or Nepalese ask for directions yet insist that I was from a Middle Eastern country (I have Persian friends who would have been a bit upset with that).
Some people say I should be mad, or I should call them out on their racism, but let's be honest: if you're not a little bit racist, you're probably terribly innocent. Americans people love cheese and bacon, Germans love beer, Asians can use chopsticks. You can actually offend people by questioning them about these things, even though there are honestly people out there that these stereotypes don't apply to. I've seen it happen, and I've been the guy that didn't fit the stereotype and the one that was shocked I was asked about it. It's just how our world works.
In general, foreigners stand out a lot, even in Japan, unless you're a quiet Asian. Much like the "Are you Chinese?" question many Asians report encountering, Japan has only the faintest idea of where people come from. And sometimes it's really, really far off. Just smile, laugh, and try to educate people a little.