In Odarawa, Kanagawa prefecture, there is a very unique place to visit. It's a butsudan (family home Buddhist altar), drive-thru. You might imagine this to be a place for those who can't afford their own altar – Just drive up and pray to the altar from your car.
Actually, it's a shop where you can buy a butsudan. Does this mean you can drive through here and grab a $5000 altar like a cup of coffee from McDonald's?
Well…let's find out.
Butsudan Altar Drive-Thru: A Linear Adventure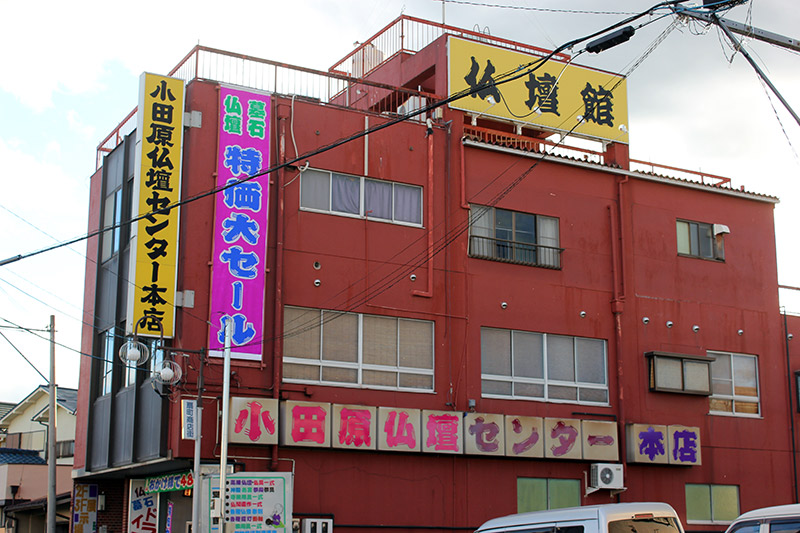 At first it appears to be just a normal shop. But if you go to the front…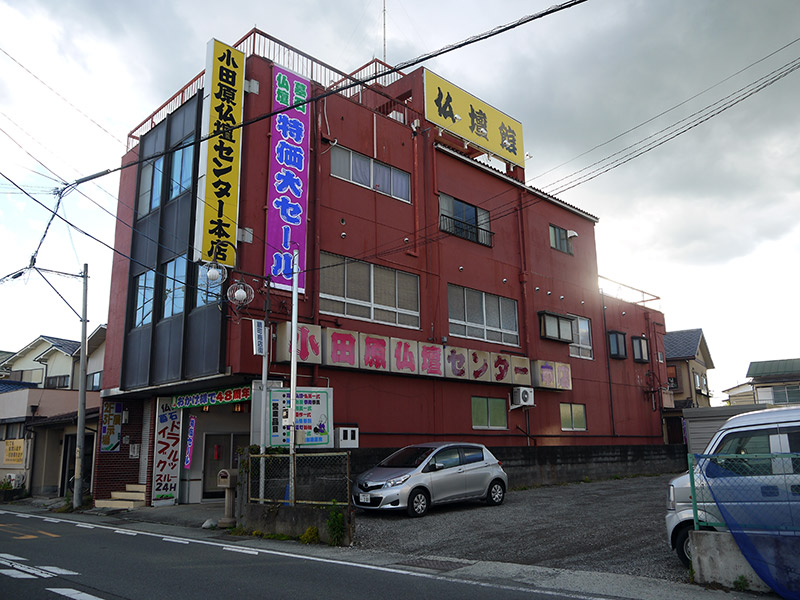 You notice an opening.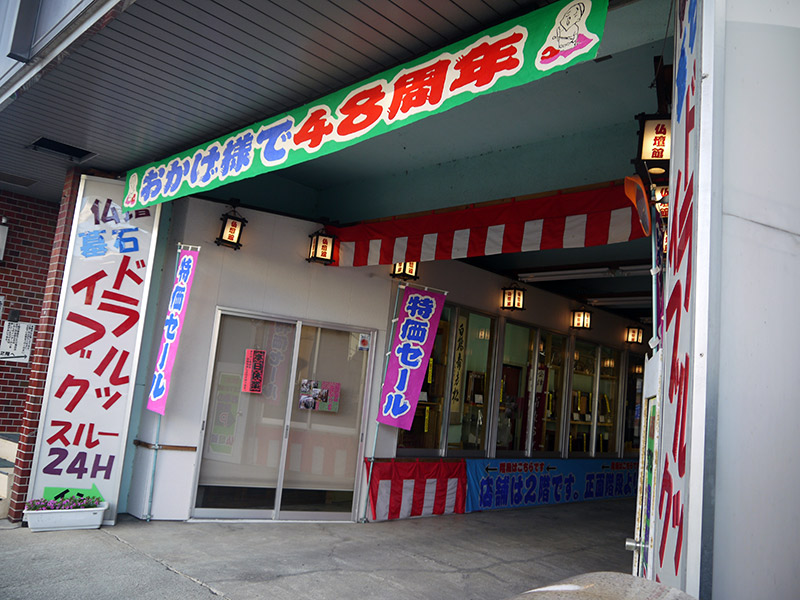 Get closer still and you'll see a sign that that says "drive-thru."
More precisely, it says "drive-look-thru." What the heck is a drive-look-thru?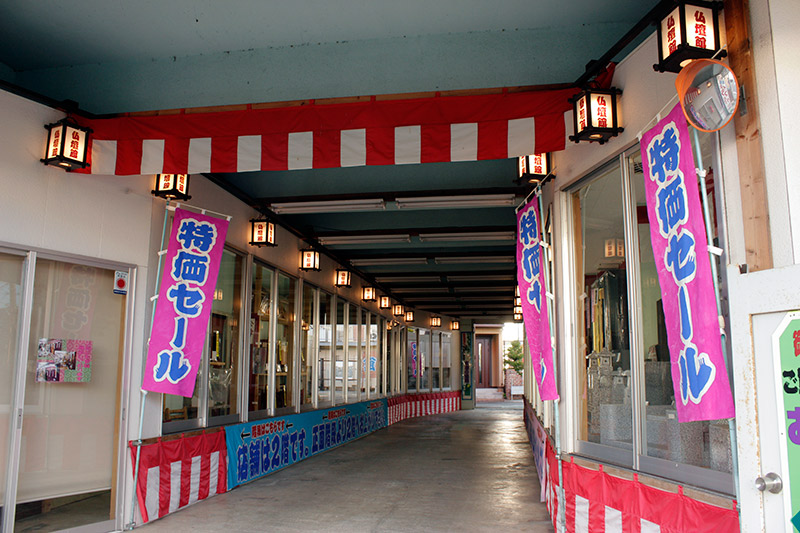 This, apparently. You can window shop for butsudan while driving. Ummm…sounds like a good idea. Let's give it a whirl!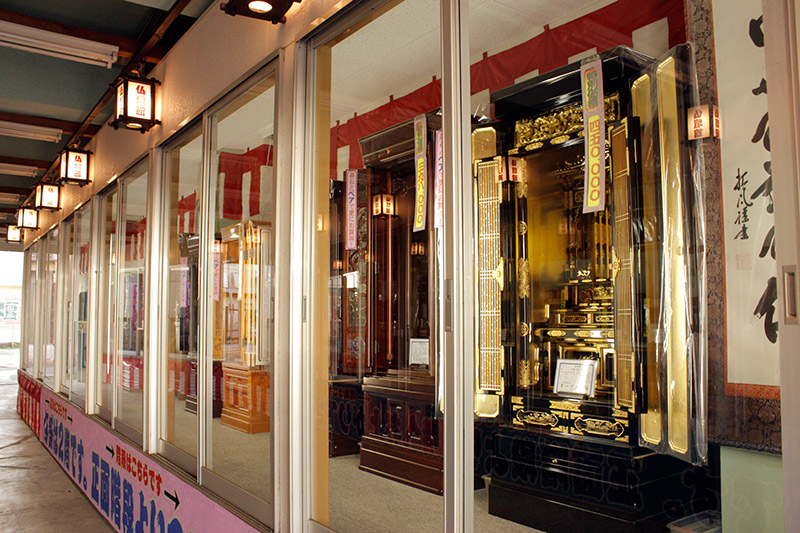 As you pull in, you're greeted with rows of sparkling, golden altars.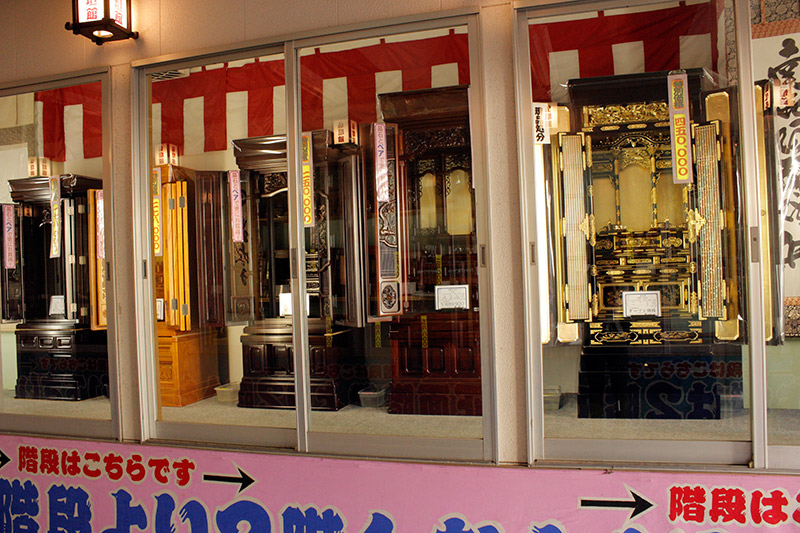 And more!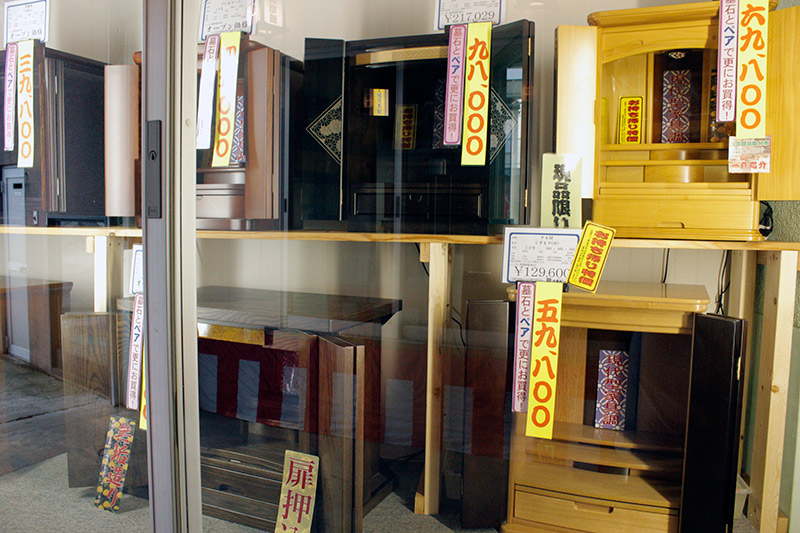 And…more.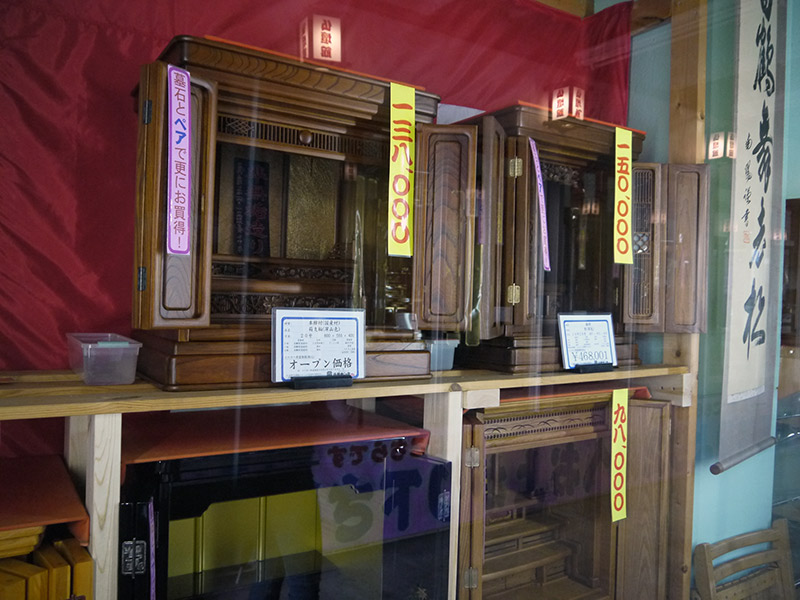 The pink sign says if you buy a butsudan and a gravestone at the same time, you get a discount. Save money by planning ahead!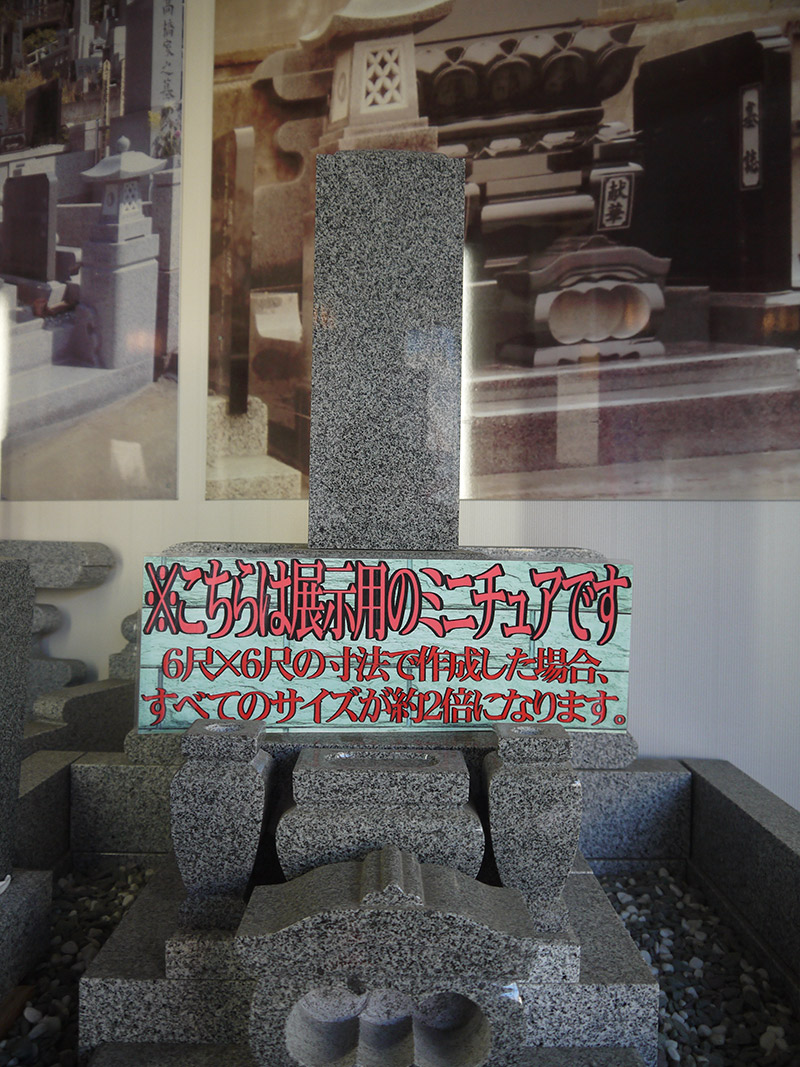 What a lovely gravestone. Just think of the savings!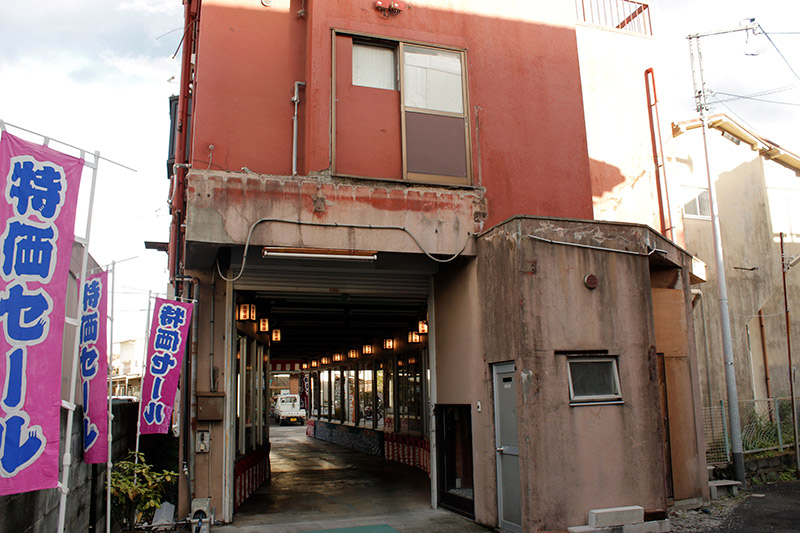 Well, that was fun. I certainly like looking at products without being bothered by sales clerks. But, where's the microphone if I want to place an order…?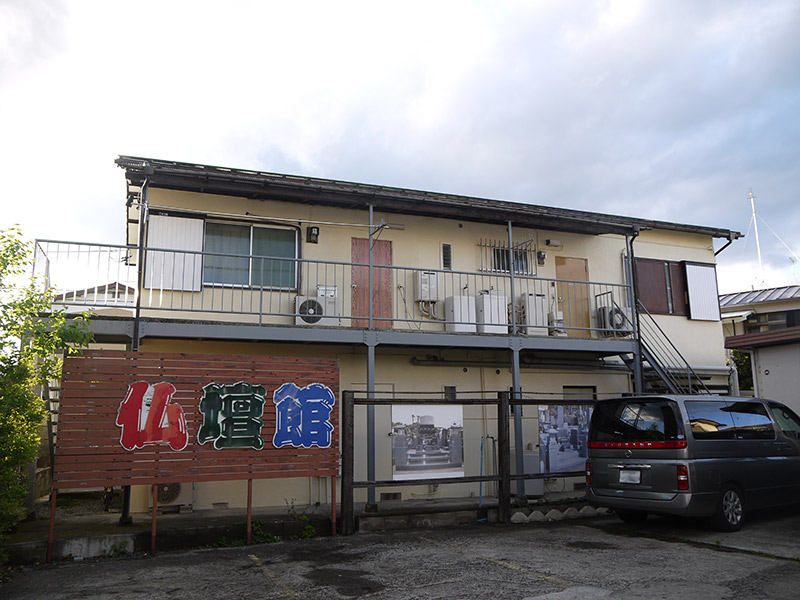 I went to the backside of the building, but still couldn't find a microphone. There were some parking spaces, and…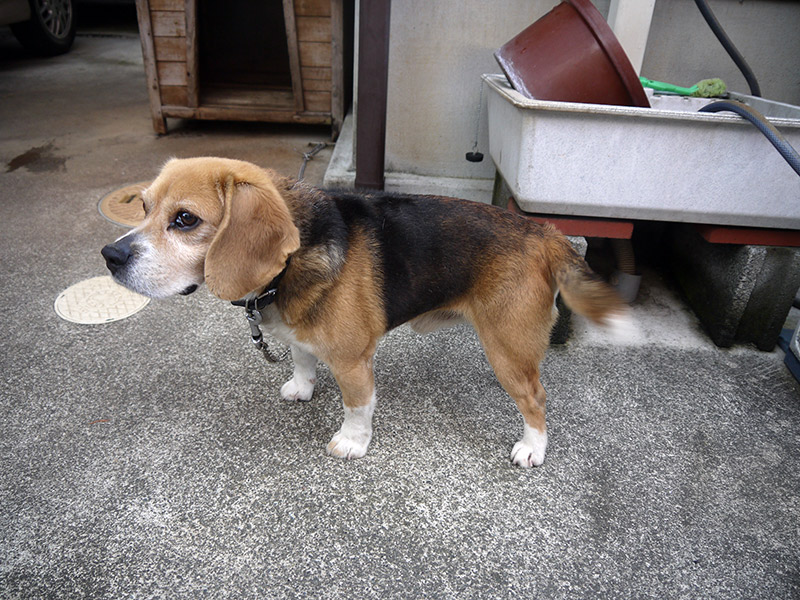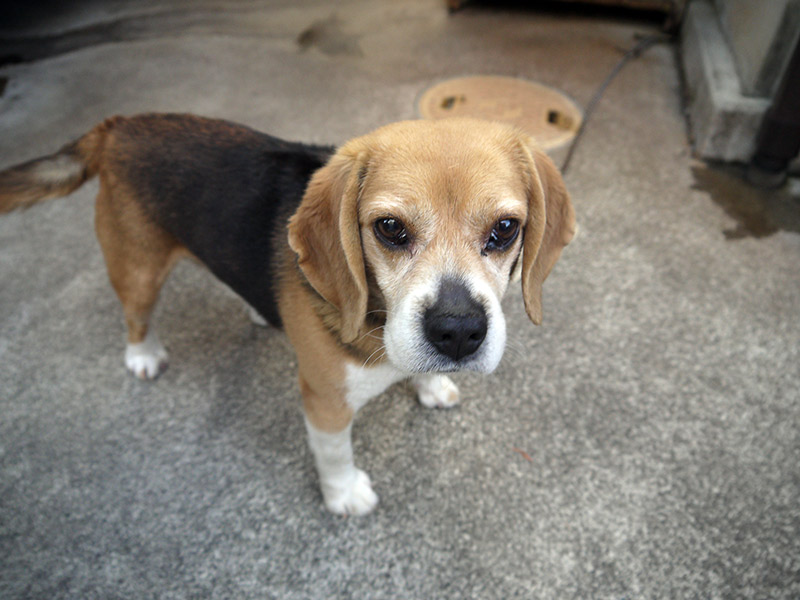 …A REALLY CUTE PUPPY!!! Other than that, there was nothing special back here.
I went back out front and noticed the buzzer.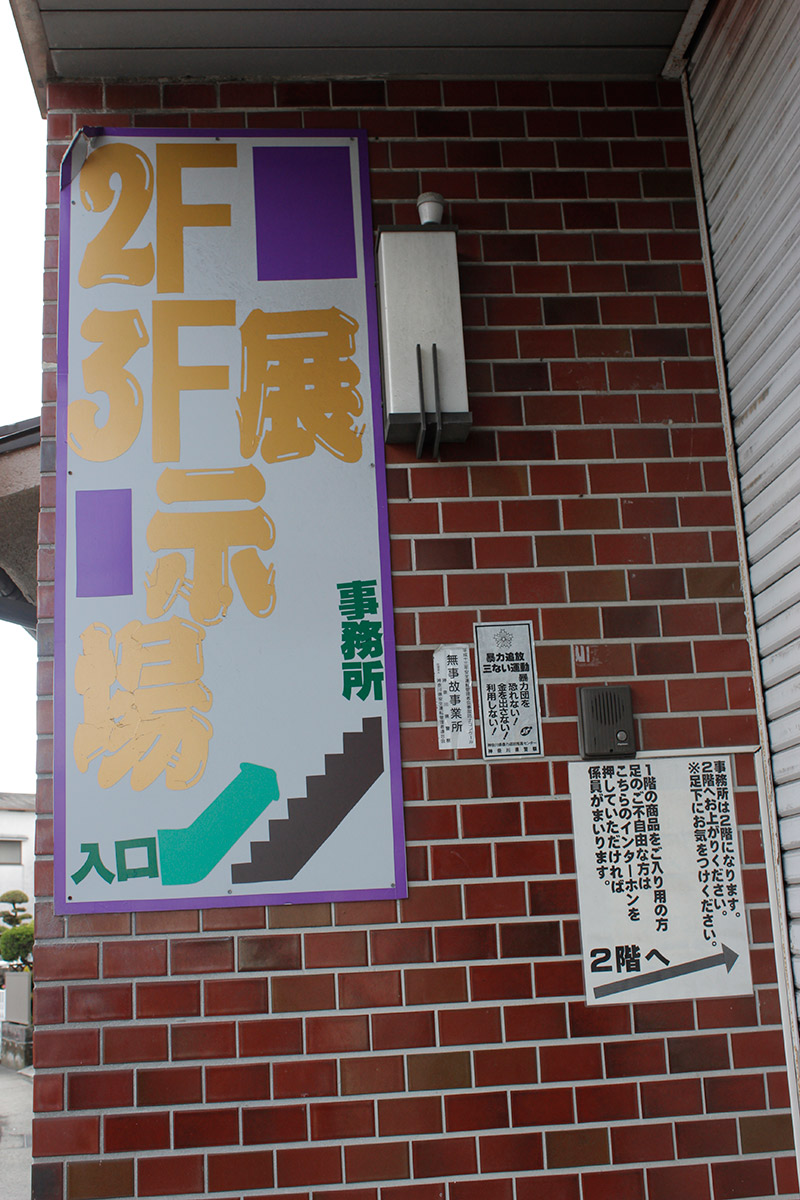 I pushed the buzzer to get assistance. I wanted to ask why this drive-thru was made. Unfortunately nobody answered. However, I still had a little luck.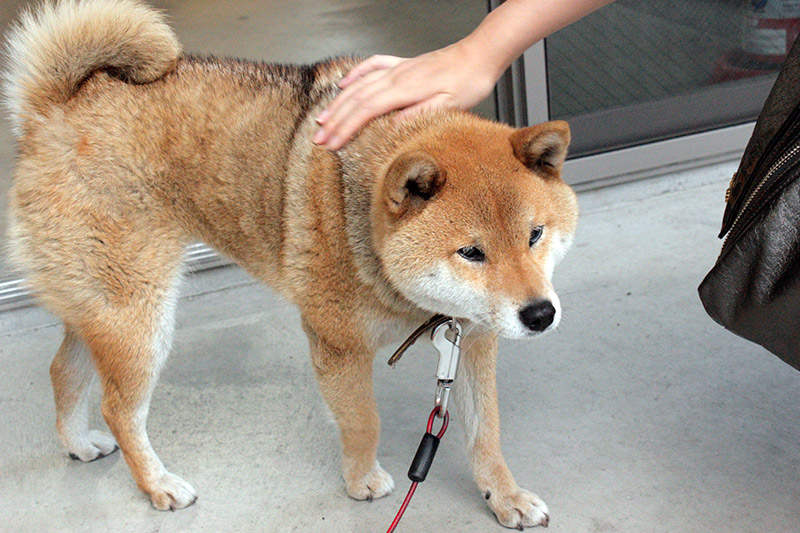 Right across the road from the drive-thru was this CUTE DOGE with an owner attached. The doge's owner knew why the altar shop has a drive-thru. It was rather simple.
The shop could only build their parking lot in the back of their store and they needed to make a driveway to gain access to it. So they built the driveway through their store. Quite clever actually.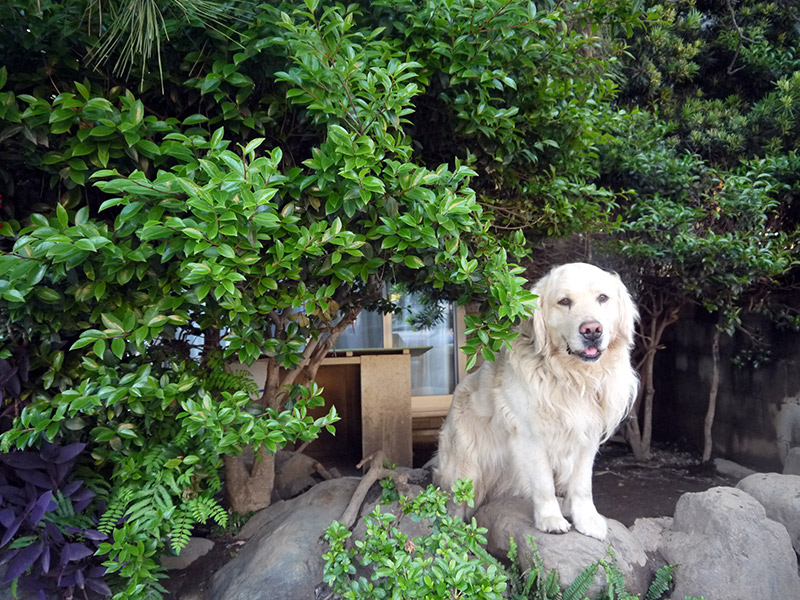 Right after saying bye-bye to the doge, another cute puppy popped up. There were so many cute dogs in this area. My adventure became more a dog photo shoot than anything else.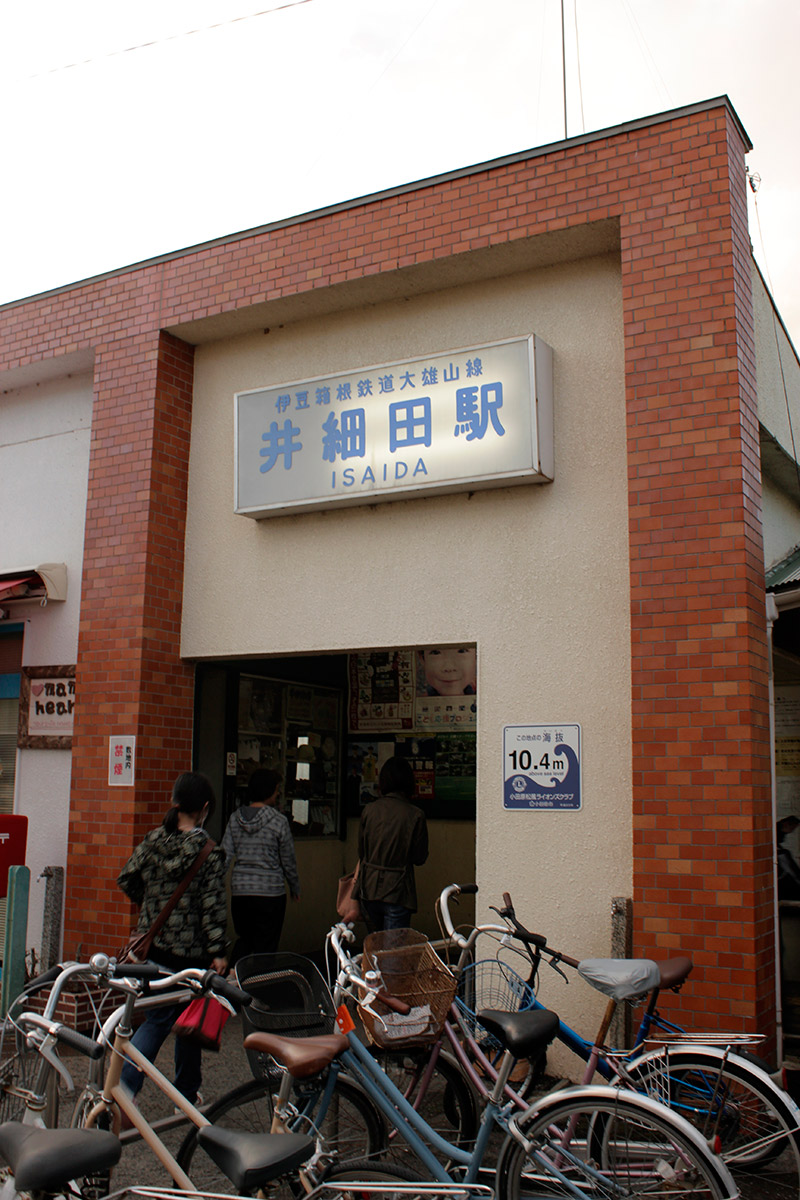 You can find this unique altar drive-thru as well as the cute doggies at Isaida station in the Odawara area, in Kanagawa prefecture.
Fun fact: it's 10.4m higher than sea level.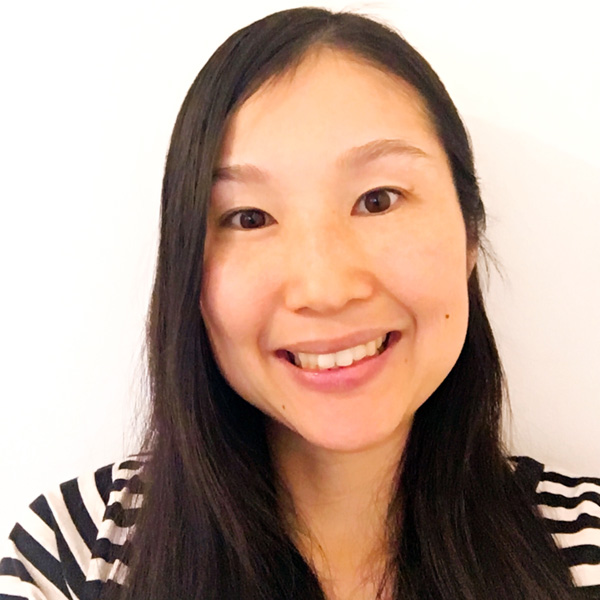 Mami's Review
You don't need to go here unless you need to buy a Butsudan and want to get it done via drive-thru.
Butsudan Altar Drive-Thru
Additional Information