You've done your thinking and your homework. You've weighed the pros and cons of going to Japan on the JET Program, and you've decided to take the plunge. It's time to apply for JET.
The JET Program Application is an infamous pile of paperwork and essay writing. Luckily, you found this guide and now have a wealth of tips and tricks at your fingertips. This guide will outline the in and outs, do's and don'ts, and writes and don't writes of the JET Program application. You don't have much time (seriously, this application takes a lot of time) so let's get started.
Overview of Requirements for US Citizens (and probably everyone else too)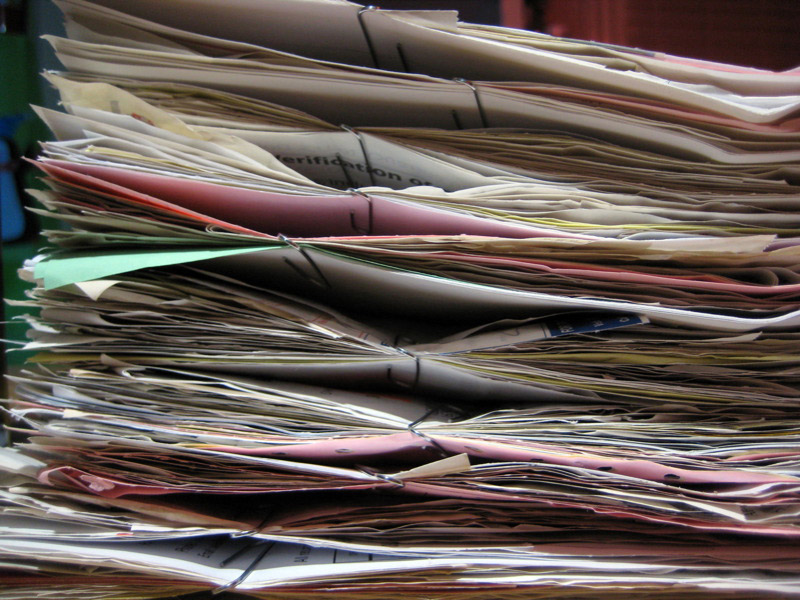 Don't get me wrong. This guide is really helpful. But always triple check the fine details of your application with the official JET Program website of your home country. The JET application doesn't change much from year to year, but dates and details may vary. You never know when the Japanese government might start requiring staples instead of paper clips, and weird details like this can mean the difference between acceptance and rejection.
General Instructions for US residents
All you need to do to successfully apply for the JET Program is collect documents, fill out paperwork, write an essay, and send them in hard copy to your local embassy. Easier said than done, but if you look at it this way, it takes out a lot of the stress.
Fill out paperwork.
Collect documents.
Write an essay.
You can do this.
The key is to break all the tasks down into bite size chunks. Thankfully there is the official Checklist & Mailing Instructions provided by the Japanese embassy. This is invaluable. The link provided is for the US 2015 checklist. Be sure to check your home country's JET website for the most up to date and relevant version.
Print out the Checklist & Mailing Instructions pdf from your home country's embassy and make it your guiding light. These two sheets of paper clearly explain what to do, how to do it, and where to send the doings. Follow it and, logistically speaking, you can't go wrong.
Below, I have re-arranged the application items in order of difficulty. This is to help you prioritize. Get the easy stuff out of the way and focus on the tough stuff. For detailed and specific instructions on each item, check the JET application form from your home country's embassy.
Required Materials
Self-addressed stamped envelope – Difficulty Rating: 0/5
It looks like the Embassy has gotten rid of the self addressed stamped envelope from the 2016 Checklist & Mailing Instructions. At least in the United States, anyway. Check with the Japanese embassy in your home country to be sure. For several years now, applicants have been able to check online to see if their application has been received as complete using their application ID number. With this system in place, it seems the embassy has done away with the post option, as it's now outdated and redundant.
Authorization and Release Form – Difficulty Rating: 1/5
This merely authorizes JET to use your personal informations to select you. Seems unnecessary to me, but I'm no bureaucrat.
Proof of citizenship – Difficulty Rating: 1/5
Check your home country's embassy's website for details on this one.
In the U.S., a copy of your birth certificate, passport, or naturalization certificate will suffice. This is one of the only steps in which you should not send an original copy, because no application materials are returned. If you send your passport in your application, you'll never see it again, which is tricky because you need it to go to Japan.
Self-Assessment Medical Form – Difficulty Rating: 2/5
An example of this form is found here. This is paperwork and merely a personal assessment of your health. Answer the questions to the best of your knowledge and ability, while still making an effort to be complete.
There is a common myth which says you are less likely be accepted if you admit to having mental illness or depression. This is absolutely not true. When I sat on the JET interview panel, there were several candidates I interviewed who had written about depression on the Self-Assessment Medical Form. The Self-Assessment Medical Form isn't used to blacklist anyone. Rather it opens up dialogue during the interview stage so JET can make sure you're able to handle the life change you would experience in Japan.
Application Form – Difficulty Rating: 3/5
This is the primary document of your application, because it has "application" in the name. You can get it online from the "How to Apply" page of your home country's Japanese embassy. There will be a link to an online application which you will use to fill out and answer all the questions on the application. Though you are filling out and submitting your form online, you are still required to send hard copies of all forms to your embassy. Get ready to print the online application after you've finished filling out all the forms online.
There are a lot of questions for boxes to fill in, but it's all straightforward and requires no creative thought. This is paperwork. Answer the questions and be done.
Official paper transcripts for all university courses – Difficulty Rating: 4/5
The JET Program office will not accept anything less than the official transcripts from all higher education courses you've ever taken ever. This means grades and dates completed must be on the transcript. Digital transcripts are no good and neither are digital transcripts printed at home. There are some weird exceptions to the rule, but they all include getting stamps, seals, or signatures from the school you attended. No matter what, you're going to have to contact all your alma maters and ask them to send you something. Check your home country's embassy website for details.
Proof of a completed bachelor's degree – Difficulty Rating: 4/5
If you've already graduated, this step actually gets a 2/5 difficulty rating. Simply send a photocopy of your diploma or an original official transcript which explicitly states your date of graduation and the name of your degree. If the transcripts you requested (see above) already have this information, congratulations! You're done with this step.
This step gets its 4/5 difficulty rating if you haven't graduated yet. If you have not graduated, but expect to before July 1 of your departure year, you can still apply for JET. You will merely need to apply for a Proof of Expected Graduation document or Proof of Current Enrollment from your university. The main item that must be on the document is the date on which you are expected to graduate. Summer 2025 is too vague. It needs to at least include the month, if not the exact date. Go for the date if you can.
2 recommendation letters from academic or professional people who like you – Difficulty Rating: 4.5/5
This is arguably the second most important part of your application, and the only one that is largely out of your control. Because of these factors, ask your references for recommendation letters as early as possible. Allow time for them to write.
Your references can be academic or professional, but one must be academic if you are currently in school. Provide your references with the JET Reference Form, which they will need to fill out and include with your letter of recommendation. After writing the letter and filling out the form, the reference should make two extra copies of both forms, put all 3 sets into a sealed envelope, and give the envelope to you. DON'T OPEN THE ENVELOPE! Put it in your application.
Choose references wisely. A reference should be someone who knows you well, having closely supervised you at school or at work. A professor who taught you Japanese for one semester may not be a great choice. A professor who taught you chemistry for three years, was your student advisor, and traveled with you to the regional chemistry competition would be better.
Don't be afraid to give your references extra instructions. These are people who know you well, after all, so it would only be natural for you to let them know what skills and abilities JET is looking for. That way they can emphasize those qualities for you in your recommendation letter.
Go ahead and ask 3 references for letters, just in case one falls through. Heck, go for 4 if you feel safer. It's better to get all 4 back than get stuck with only one letter and a 98% completed application.
One more thing. DON'T OPEN THE LETTERS!
Statement of Purpose – Difficulty Rating: 5/5
This is, by far, the most important part of your application. It's a 2 page essay explaining why you want to go to Japan on JET. In the U.S. it must be maximum of two pages on standard paper, written in 12 point Arial or Times New Roman font, double spaced with 1 inch margins all around, and have your last name with the page number in the upper right. All these details matter. If one is incorrect, it could be grounds for rejection.
The SoP deserves it's own guide and that's what I've written.
Clarification Documents
If you have medical or criminal history, you will need to obtain additional forms for your application to be considered complete. They are these two:
Criminal History Explanation Form – Difficulty Rating: 2/5
If you admit to a criminal record on your application, you'll need to get an FBI criminal background check, as well as fill out the Criminal History Explanation Form. We'll save the background check for later, because it's a lot more involved. First, the easy form.
This used to be a separate form, but now is part of the application. If you answer "yes" to the application question about having a criminal record, a text box will appear in which you are given a chance to explain the situation. This is the Criminal History Explanation Form. Because it's part of the online application, the separate form has been removed from the 2016 Checklist & Mailing Instructions. If the provided text box is too small to fit your explanation, you can attach a separate sheet of continued explanation to your application form.
The Criminal Explanation Form is your personal testimony regarding your crime including all the details you remember. Be as complete and accurate as possible, as an "incomplete" form may be seen as grounds for rejection. This is just a paragraph that details what happened to you and why. Don't let it bog you down. Write it and move ahead.
Physician's Form – Difficulty Rating: 3/5
If you described a particular condition on your Self-Assessment Medical Form, you may need to have the Physician most familiar with that condition fill out the Physician's Form. Check your home country's embassy's website for details as to what medical conditions require this. Usually current treatments, mental illness, or anything that needs further explanation should be included. Basically, you want your Physician to write you a letter stating that you are fit to live and work overseas.
FBI Criminal History Background Check – Difficulty Rating: 5/5
This is the second part of your criminal history clarification. The FBI Background Check is required for all applicants after their acceptance no matter what. So if you're required to do it now, it saves you work down the road. This isn't as hard as it sounds and simply requires you to go to the FBI's website, follow the steps listed there. It gets a 5/5 difficulty rating because it requires forms and going to a police station to obtain a set of your fingerprints. Have the FBI send the results to you and include them in your application.
If you don't live in the U.S., you don't have to deal with the FBI. Check your home country's embassy for details.
Early Placement Documents
Certificate of Health – Difficulty Rating: 3/5
If you are applying for early placement (to arrive between April and July), you will need to include the Certificate of Health in your application. All applicants who pass the interview stage and are accepted to the JET Program are required to complete this form.
Print this out from your home country's embassy's website and give it to your doctor to fill out. Double check to make sure your doctor filled out the CoH completely. Look it over before you leave their office so you don't waste time making extra trips.
There is lung exam on the CoH. This can be completed with x-rays or a tuberculosis test. If you opt for the TB test, include a separate sheet with the results. There is a small check box in the TB test section that says "results attached" but it's easy to miss. Don't let this little detail trip you up.
FBI Criminal History Background Check – Difficulty Rating: 5/5
Again, all accepted JET participants will need to request an FBI background check. If you are applying for early placement, you will need to do this early and submit it with your application.
Not required but maybe beneficial documents
Proof of Study Abroad – Difficulty Rating: 2/5
If you indicated on the Application Form that you went on a study abroad program, you will need to submit proof. Since getting documents from foreign institutions can be difficult, JET accepts photocopies of transcripts in this case. Transcripts or letters from your home country's university that display the appropriate information are also okay.
Proof of Teaching Certification in Elementary or Secondary Education – Difficulty Rating: 2/5
If you have a teaching certificate, you can photocopy it or your teaching license to submit as proof in your application. Official transcripts stating you received your teaching license will also suffice.
Proof of TESL/TEFL Qualification – Difficulty Rating: 2/5
If you've got the coveted TESL/TEFL certification, flaunt it. A photocopy of the certification is proof enough. Official transcripts from a university stating you received your TESL/TEFL certification are fine too.
Proof of Japanese Language Ability – Difficulty Rating: 2/5
For you JLPT maniacs that have passed some level of the JLPT, include a photocopy of the certificate as proof.
Finishing Touches
Once you've got everything together, here are a few fine details to pay attention to before sending:
Follow the Checklist & Mailing Instructions pdf. Seriously. It's everything you need to do on one sheet of paper.
Give yourself plenty of time. This is a pretty relative statement considering you might start the process close to the deadline, but section off the time you have into bite size chunks and do a little (or a "little") each day.
Do the easiest stuff first (as ordered in this guide) and make plans to do the medium/hard stuff later. Easy things would be mindless paperwork like the Application Form and the Self-Assessment Medical form. Knock out the easy stuff in one day if you can.
Treat the writing of your Statement of Purpose as separate from other tasks on the application. So much is riding on the essay that it deserves special attention.
Mail your application with the most expensive mailing option available. If it costs like $5000, don't do it, but you want to spend a little extra money to get the envelope, certified, next-day, and insured. If the only thing you can afford is to get it to the embassy fast, then choose the speed option. Otherwise, insure it and certify it as well. There's a lot of work in that envelope and it's best to treat it with care.
Make a copy of your application for your records. Again, it's a lot of hard work. You should probably frame it.
If you need to highlight a part of your app (like the expected graduation date on your transcripts) don't mark on the document. Point at it with a sticky note.
Don't send originals of anything irreplaceable like birth certificates and passports. JET keeps everything you send in a secret underground JET vault forever.
1 original and 2 copies are required for most items. For irreplaceables, 3 copies is okay.
Don't mail anything separately. Once you've mailed your application, it's done. The JET Program Office won't accept items that aren't included in the application. Get it right the first time. ##Final Notes and Reminders
I said this all throughout this guide, but I'll say it one last time because it's that important. Everything in this guide is based on the JET application procedure in the U.S. and is not official. So check with your home country's embassy's JET Program website and follow their directions above anything said anywhere else. This guide should match JET application procedures 96.3% perfectly, but you need 100% to pass.
Though the JET application can be stressful and time-consuming, it's by no means impossible. If you approach it with patience, determination, and commitment, you'll get all the paperwork done and write a killer SoP faster than you expected.
Good luck, all you JET hopefuls. I hope you get accepted for an interview!