Welcome to ぬくもりの 森 (nukumori no mori), which literally means "The Warm Forest." To the fans of Ghibli, Final Fantasy, Professor Layton, Zelda, or any Japanese thing that idealizes European things, you'll feel right at home in this charming village. If you're not ready for your charm meter to hit incredibly high levels, turn back now.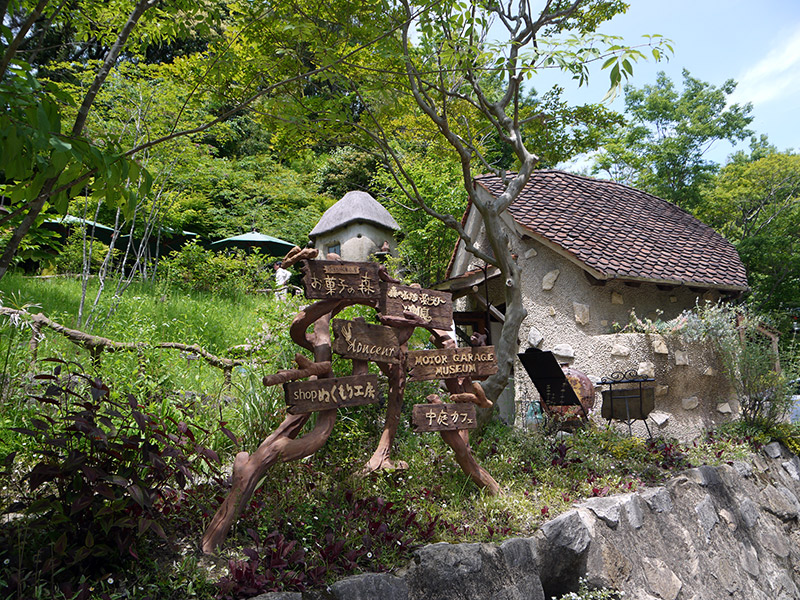 Those gnarly branches holding up adorably rustic signs welcome you to Nukumori no Mori. Where will you go first?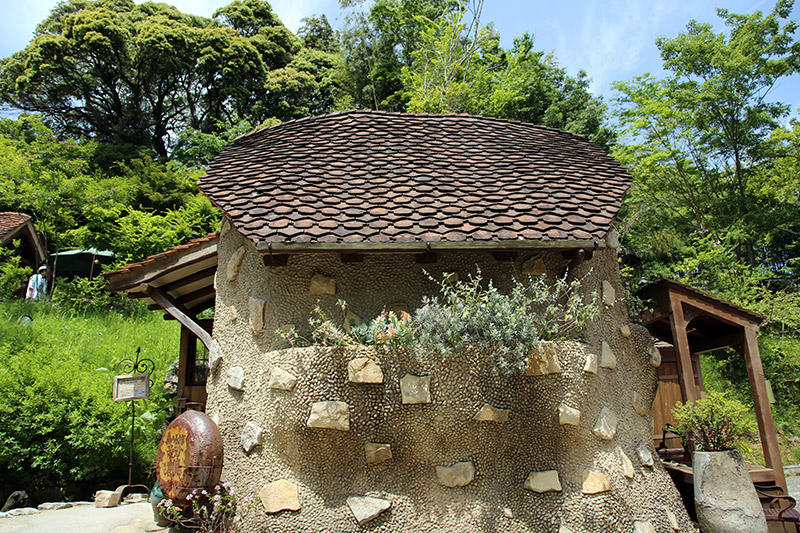 Though the town was not constructed to explicitly be a "Ghibli village" and has no connection with the animation studio, the architect Shigeyoshi Sasaki designed the buildings with a fairy-tale, or Ghibli-like, atmosphere in mind. I'd say he was spot on.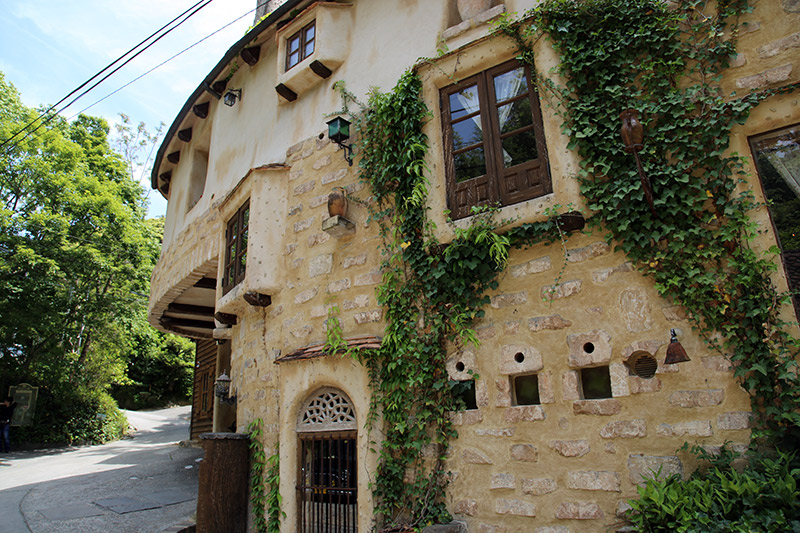 It's hard not to imagine Kiki or Pazu darting in and out of these buildings.
I love little touches like the random clay pot resting atop the tiny brick platform.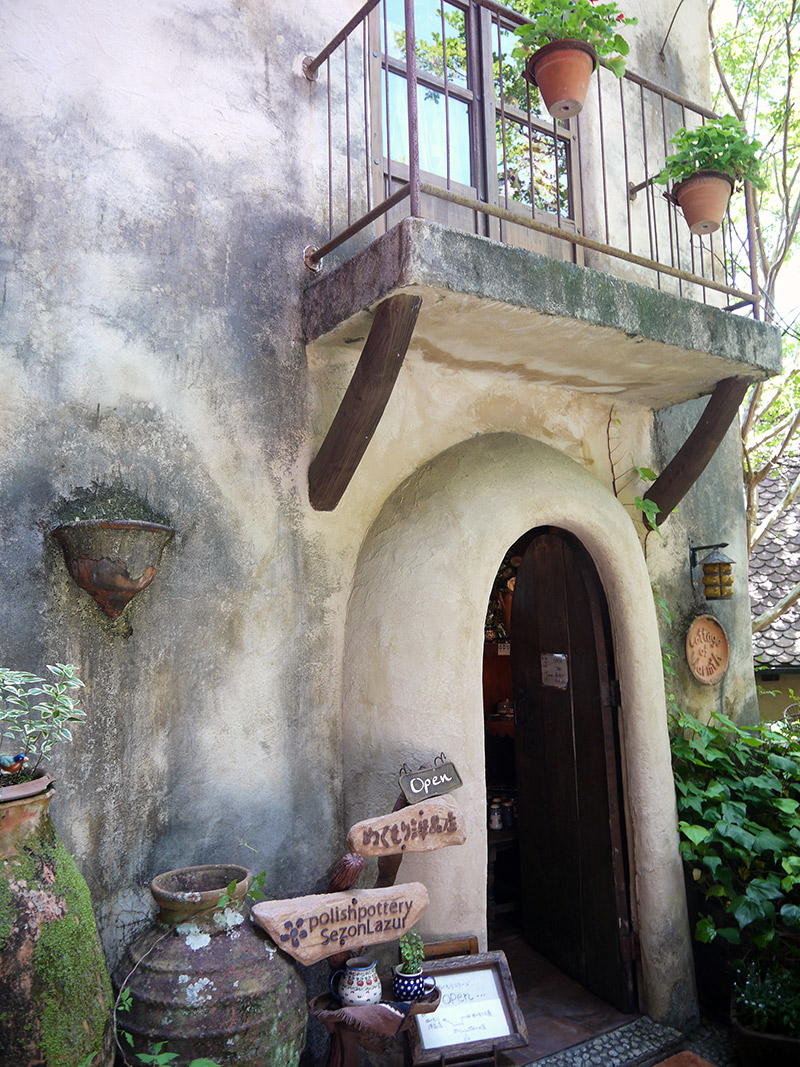 I wonder if they sell phoenix down.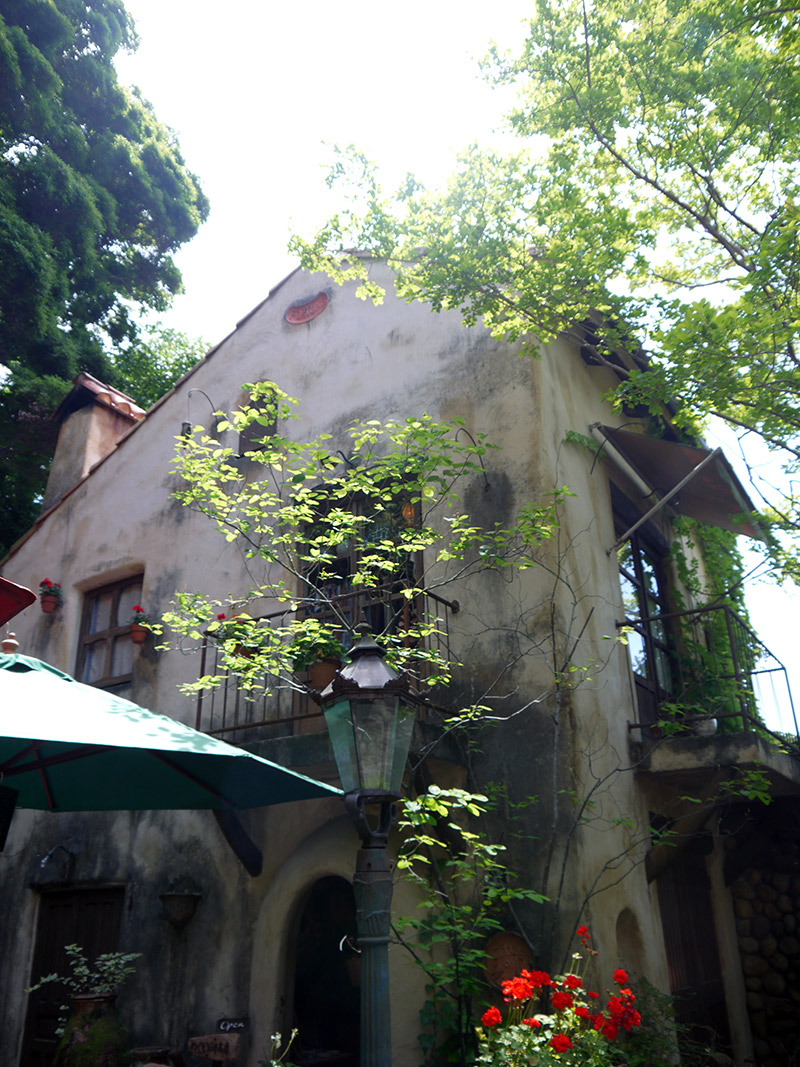 The oblong proportions of this building are fantastical and kawaii at the same time.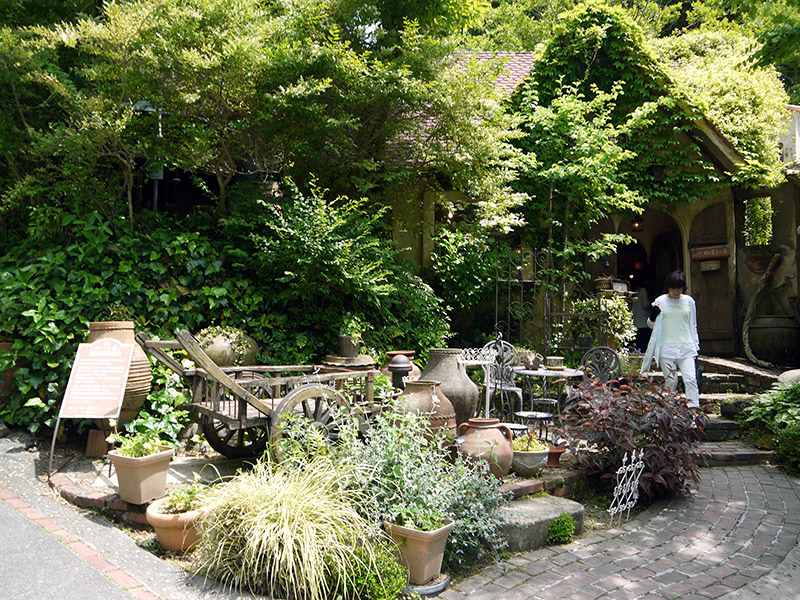 If you smash these pots, do you think there will be rupees inside? It's best not to smash them though. You can just look inside to find out.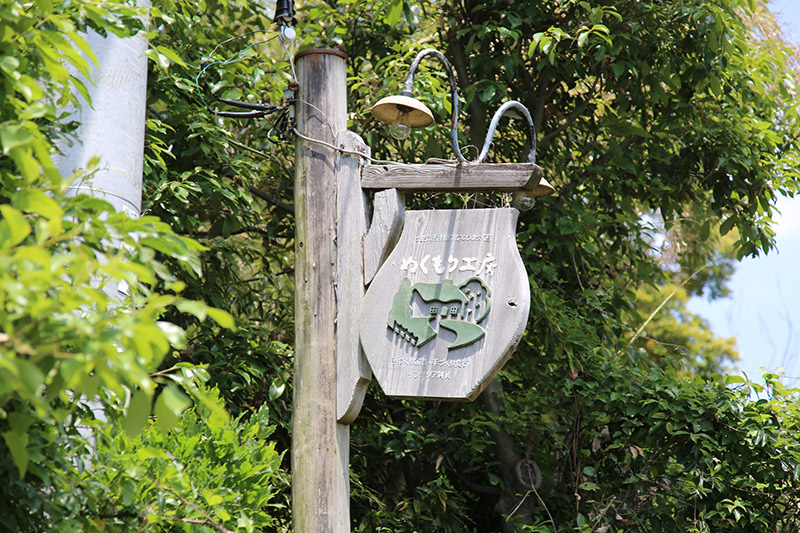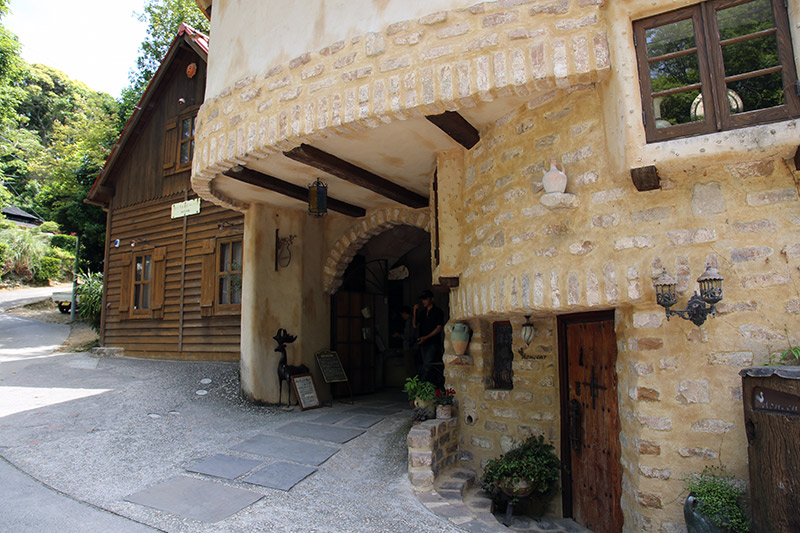 I definitely came here to see all the cute buildings, but I had a secreter, sweeter agenda. And it was waiting for me on the other side of this gate.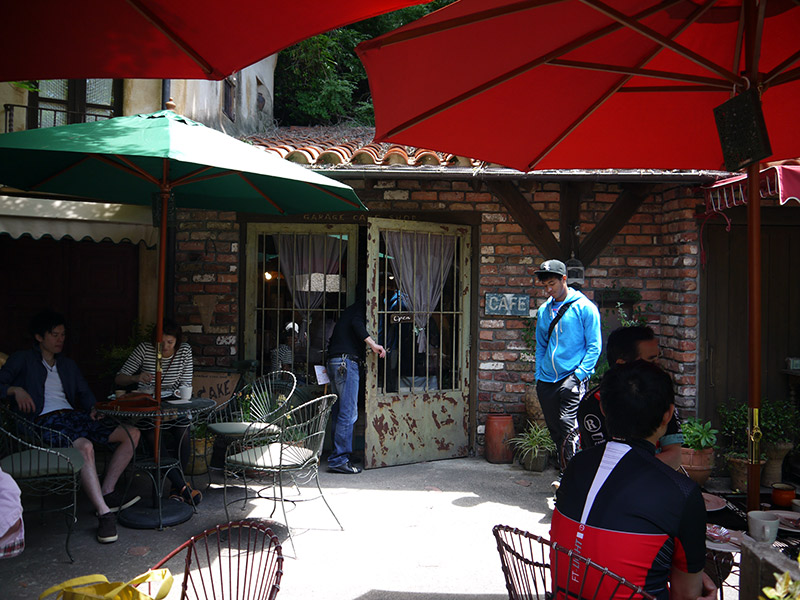 A charming cake cafe called Okashi no Mori (The Sweet Forest) is the heart of the Nukumori village.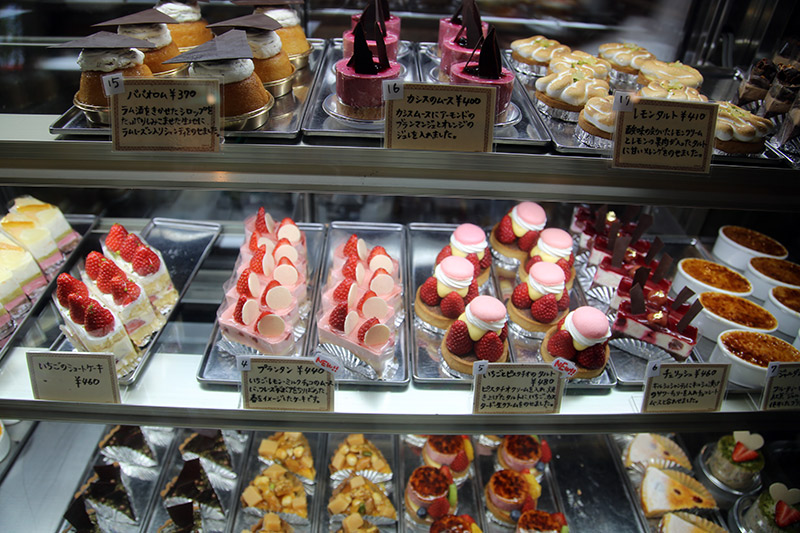 When you open the door, your eyes light up. There are so many cake gems in the showcase window!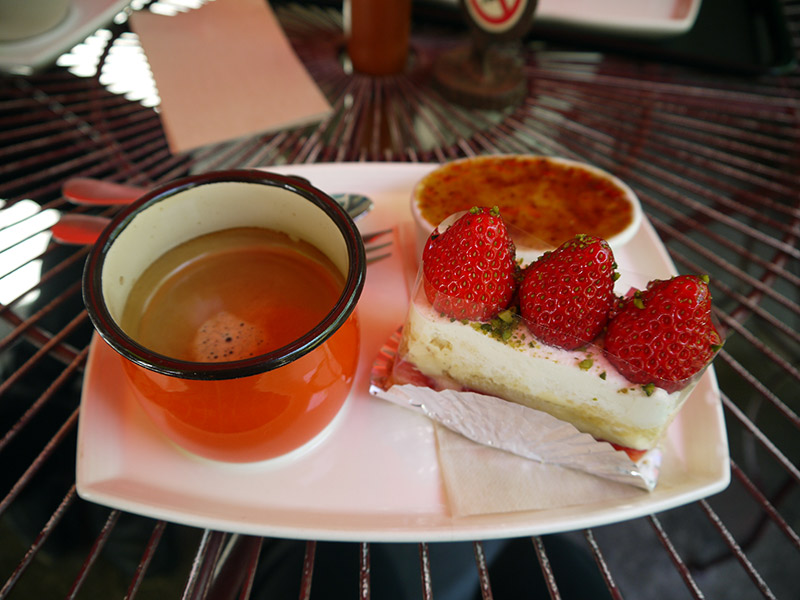 I couldn't just choose one, so I got a strawberry shortcake and a crème brûlée. The presentation on the cakes is just as adorable and well thought out as the village itself.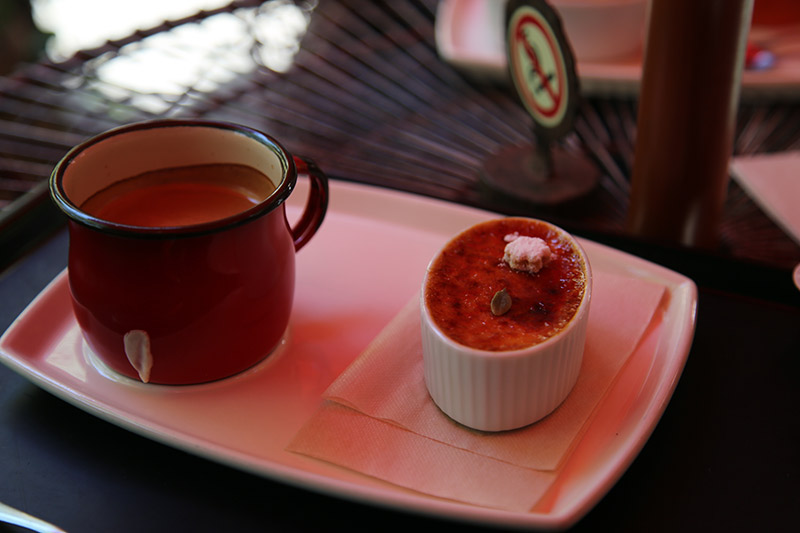 My friend got a pumpkin pudding. Both were very good. The chef-pâtissier of this café, Mr. Terada, won 1st prize at the "Galette des Rois" competition in Japan in 2010. He also won 10th place at "La Meilleure Baguette Galette aux Amandes" in Paris in 2012, which is the highest a Japanese pâtissier has ever placed in that competition.
Nukumori also has a restaurant, some shops, and a classic car museum. But I was enjoying my cake so much that I ran out of time to look at the other places.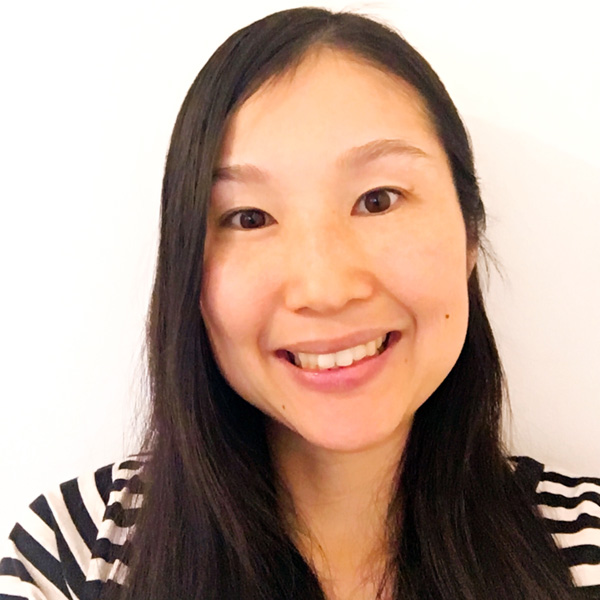 Mami's Review
It was a very lovely place with cute shops. I recommend this place for those who love Ghibli-like fantasy worlds.
Nukunomori Fantasy Village
Additional Information
2949 Waji-cho, Nishi-ku
Hamamatsu, Shizuoka Prefecture 431-1115
Japan
View on map