If you love Japan for its history and want to see something beyond the typical Kyoto scenes then Kurashiki is the place for you. The city doesn't take up much space in western guidebooks, but has plenty to offer the traveler who is willing to stray beyond the typical tourist route. Be sure to make Kurashiki travel a top priority.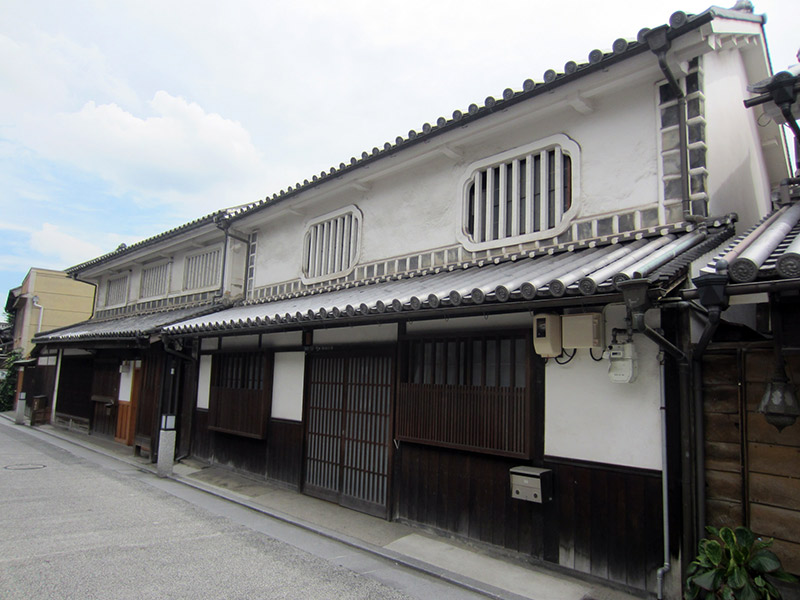 The main attraction is the Bikan historical quarter in the centre of the city. This is an amazingly well preserved merchant district from the Edo Period (1603-1867). It is a short and well signposted walk from Kurashiki train station.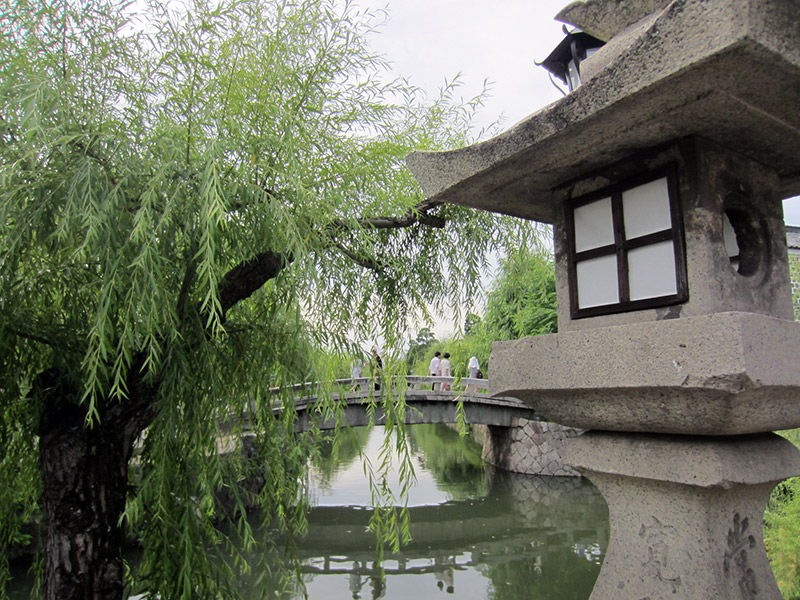 The Bikan district is centred on the willow tree lined canal. You can stroll along the waterway, which once was Kurashiki's main trade artery.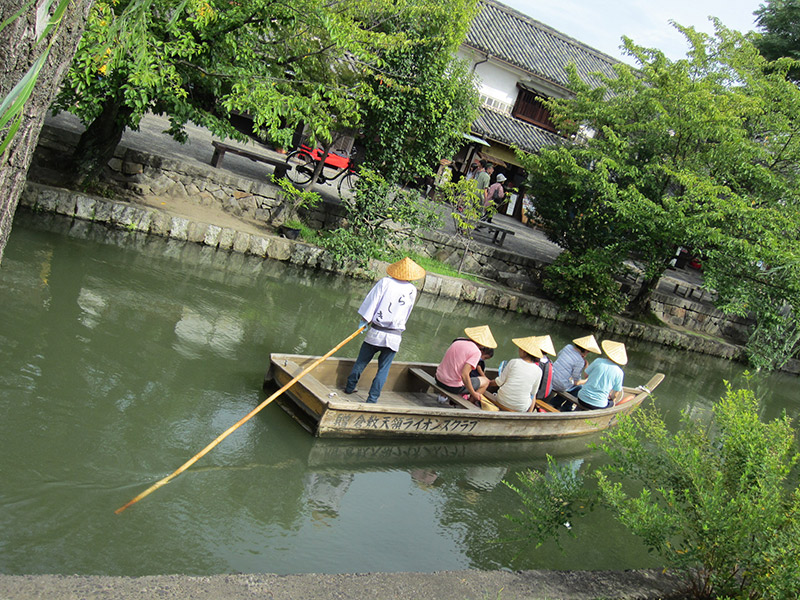 There are river tours in traditional boats from March to November.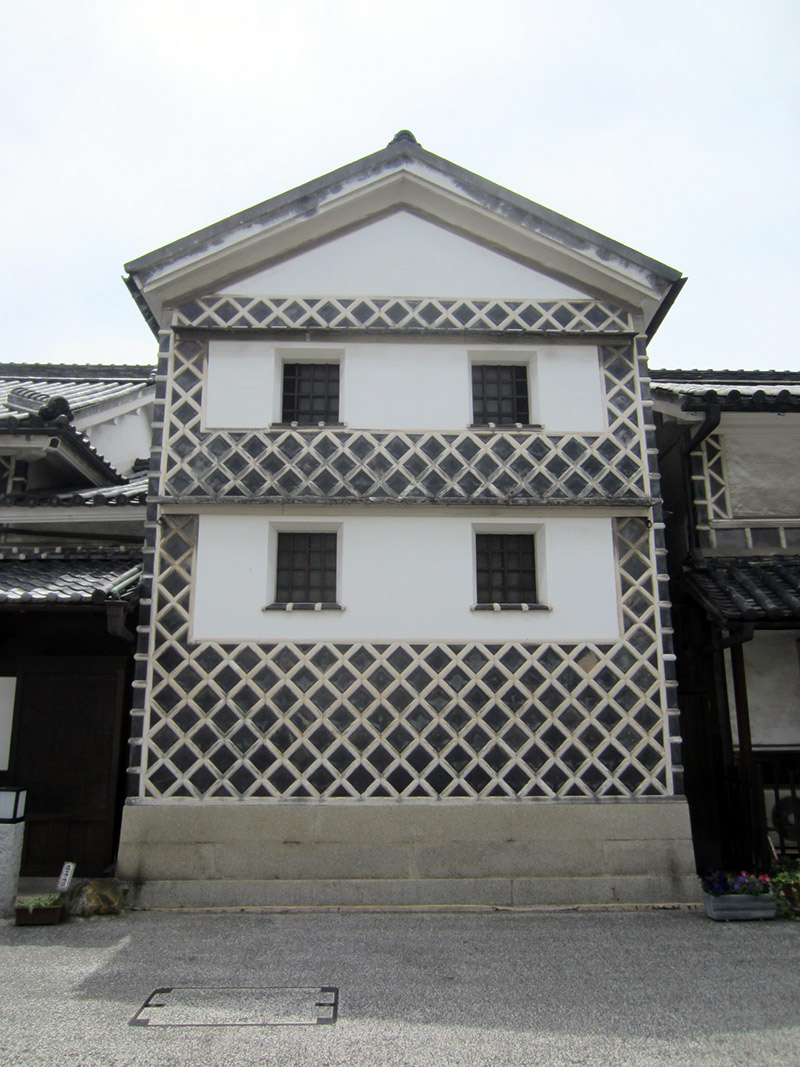 The first character in Kurashiki 倉敷 refers to storage. The distinctive black and white warehouses, that once made Kurashiki an important rice distribution location, gave the city its name. These warehouses are well preserved, but have been transformed into shops, museums and cafes. Although history is preserved here, the city feels lively and vibrant.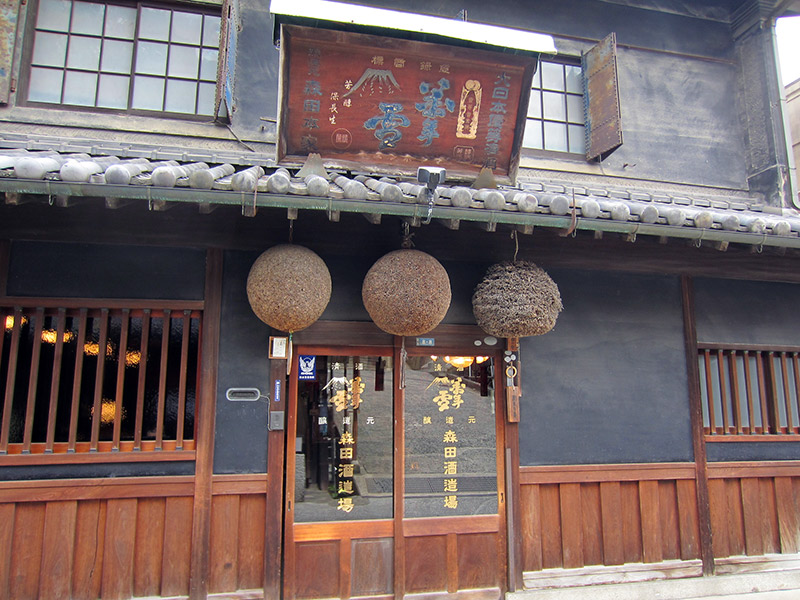 You can spot old traditions continuing, such as these Sugidama 杉玉 hanging outside a sake brewery. These balls are made of cedar branches tightly bound. They start out green and slowly turn brown and degrade. The age of the sugidama corresponds to the aging process of batches of sake, showing customers when the latest batch is ready. These three seem to be saying it's time for a drink.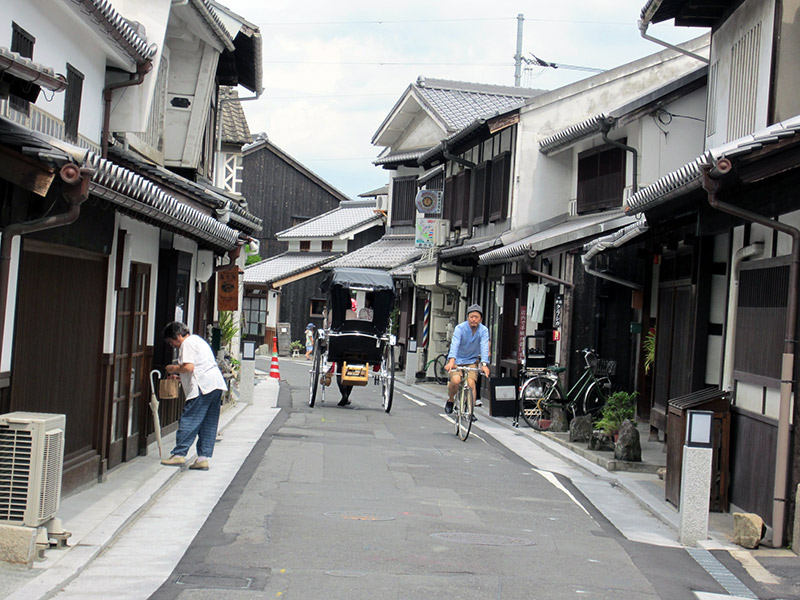 People live and work in Kurashiki. While the rickshaws might be for tourists, the city has a nice balance between tourism and shops and services for locals. The city is often described as retro-modern.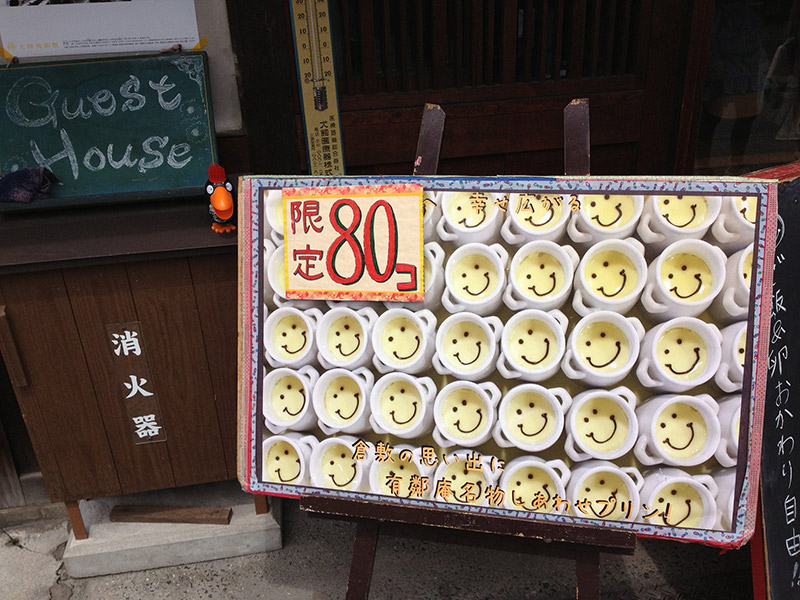 I'd recommend getting to Kurashiki early in the day so you can try the Happiness Pudding! There is a guesthouse that transforms into an excellent cafe in the daytime. They only make 80 Happiness Puddings each day.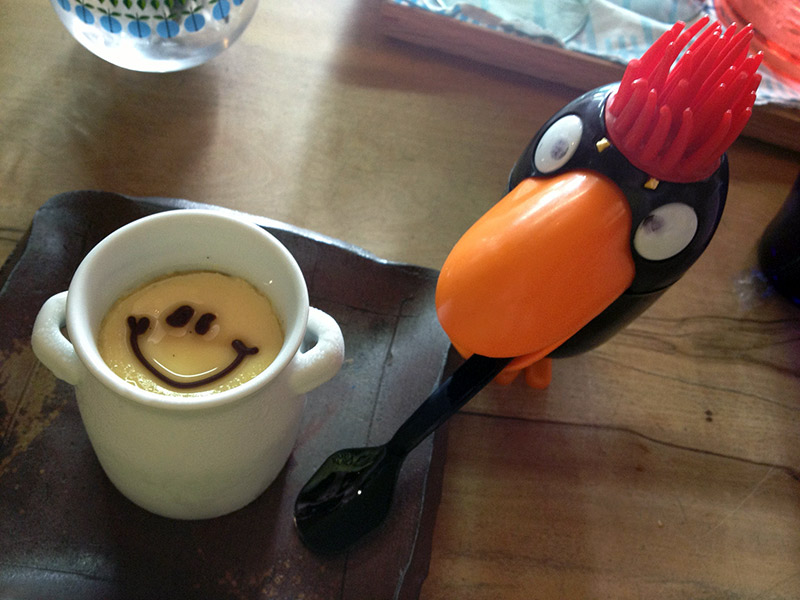 When you order one, you first get to pick the smiley pudding you like best. Then the waitress instructs you to look at the pudding and think happy thoughts. Next she tells you to take a photo of the pudding (you don't have to feel awkward about being one of those people who photographs food here, it's encouraged.) Finally you are encouraged to look at the photo you took in a week's time and remember how happy you felt eating the Happiness Pudding. I'm remembering my happy Happiness Pudding right now!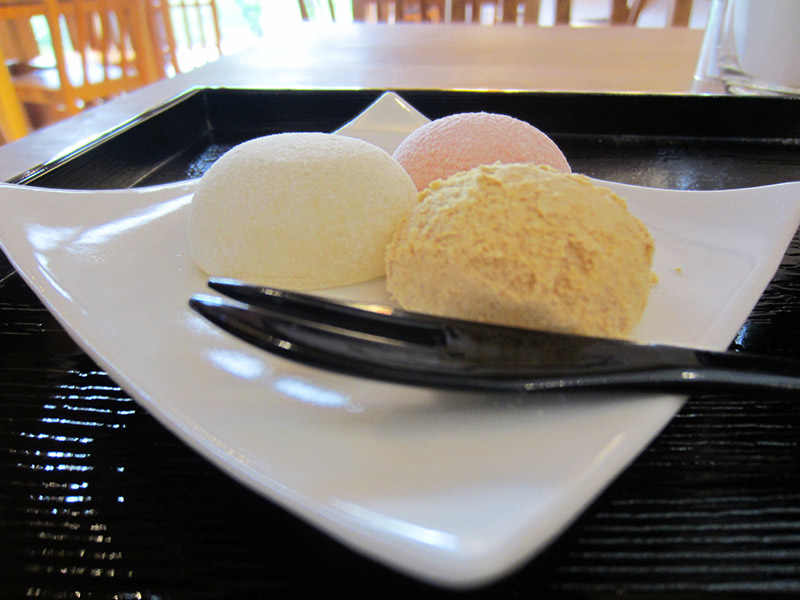 Kibidango 黍団子 is the other must-eat in Kurashiki. The English name millet dumplings might not sound very appetising, but these are rather good, especially the type made in Okayama prefecture, which are sweet and don't have to contain any millet at all. The reason kibidango are so popular in Kurashiki is their important part in the tale of Momotaro. The hero Momotaro uses the kibidango his mother gave him to gain the support of the dog, pheasant and monkey who help him on his journey to defeat the oni. Okayama prefecture claims it is the birthplace of Momotaro.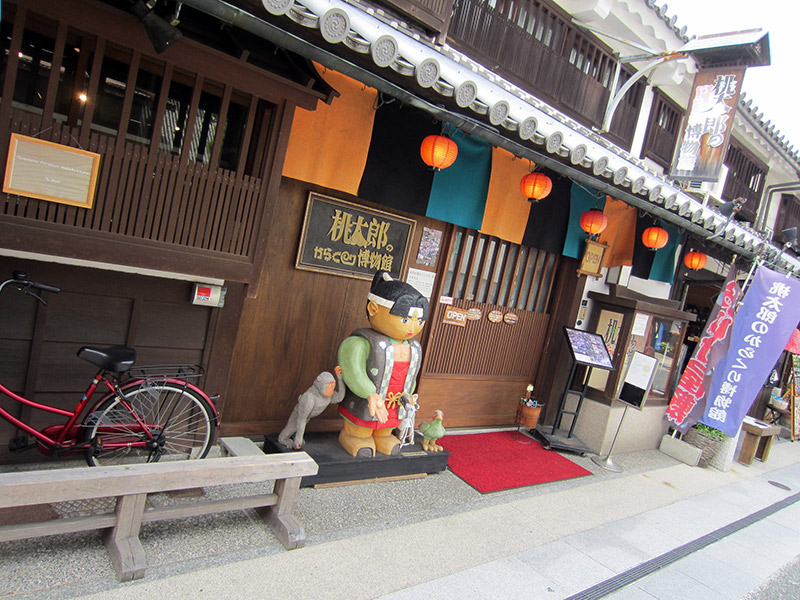 This also explains the presence of the slightly bizarre Momotaro Gimmick Museum 桃太郎のからくり博物館.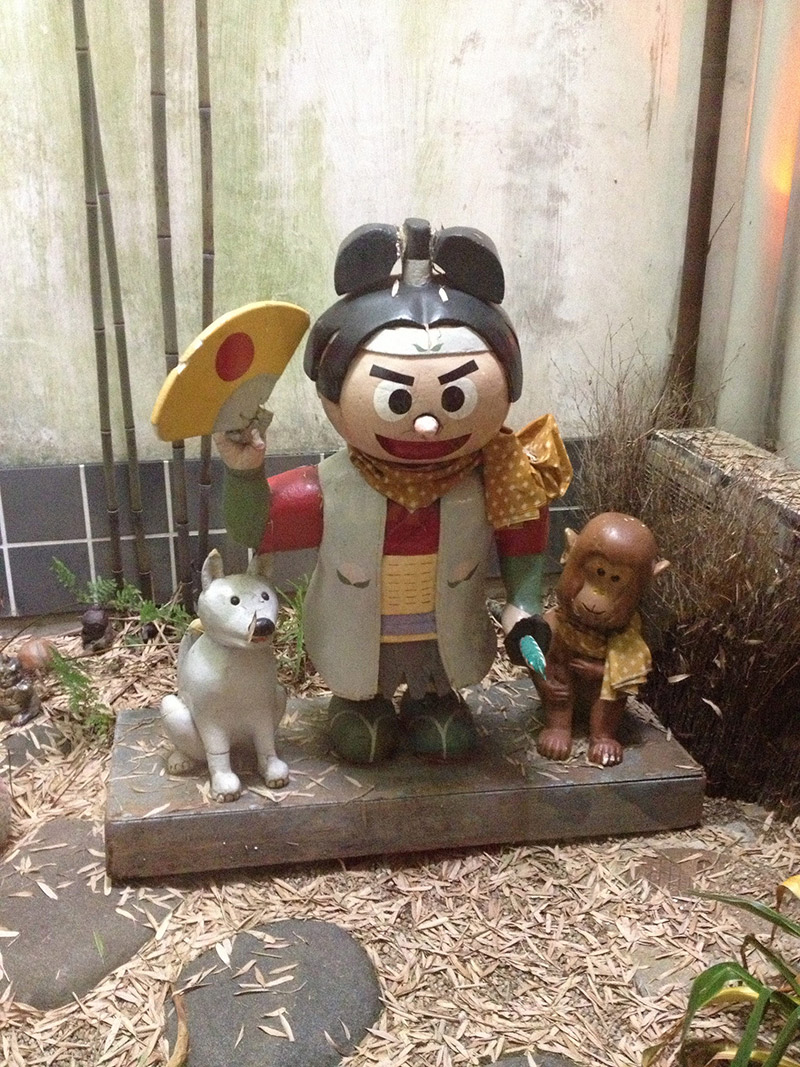 The museum holds huge collection of Momotaro themed items…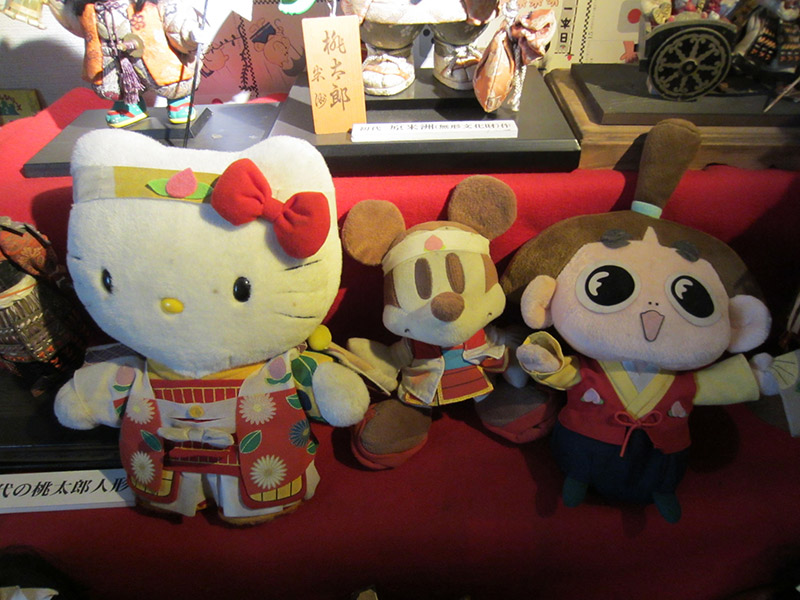 … such as Kitty Momotaro and Mickey Mouse Momotaro…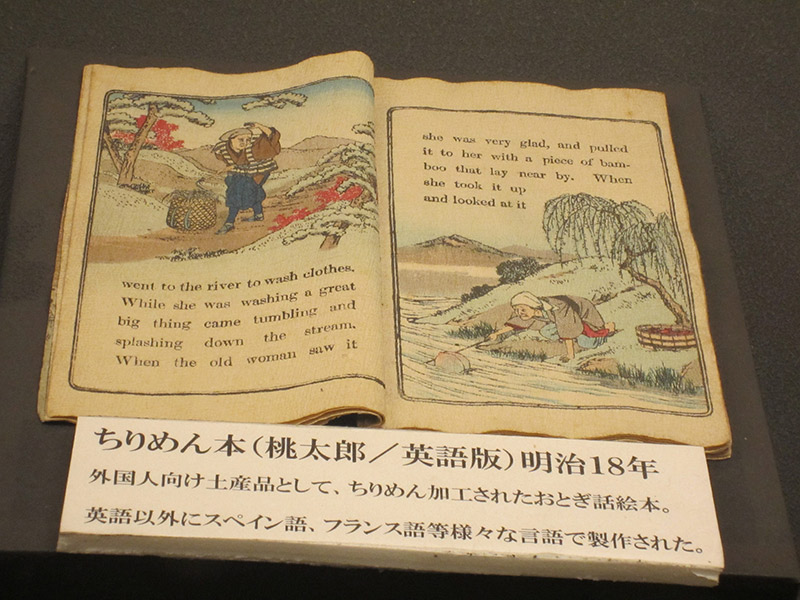 … and an early translation of Momotaro. The entrance fee is 600yen, less for children.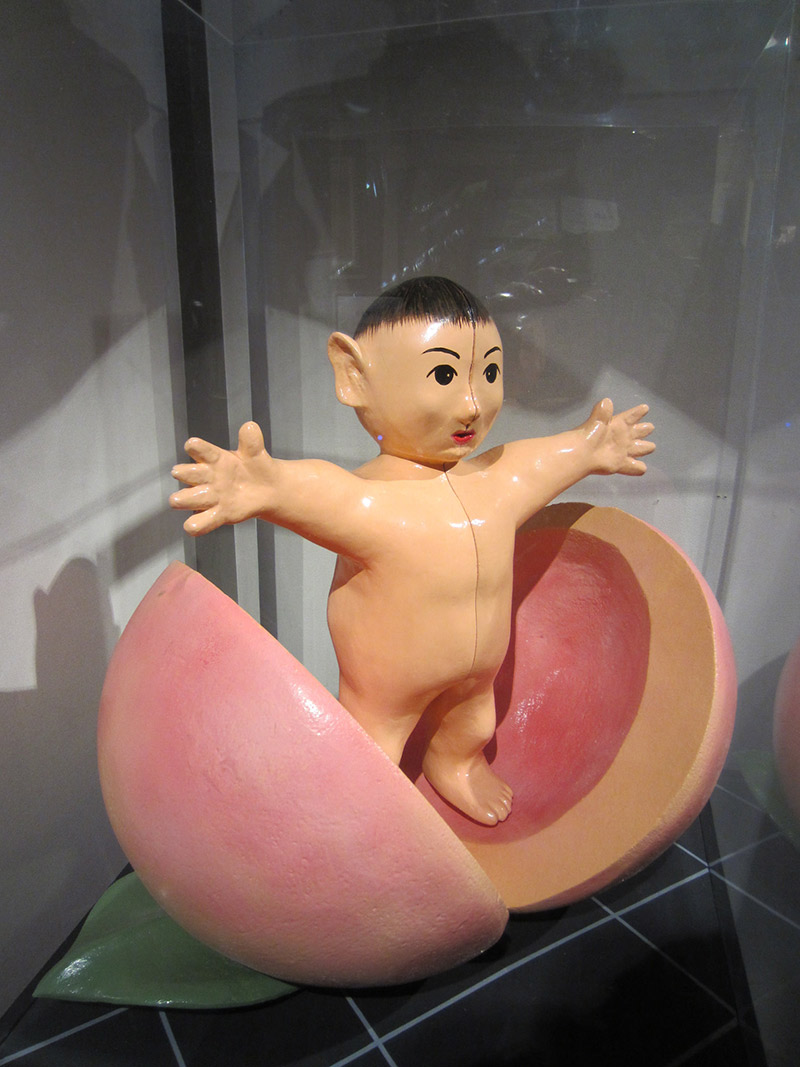 The Momotaro part of the Museum's name is obvious. The Gimmick からくり part refers to the many optical illusions and bizarre activities it also houses. Some of these are old Japanese traditional illusions, while others you might recognise from elsewhere. Of course they are all Momotaro themed. Expect a lot of peaches and demons.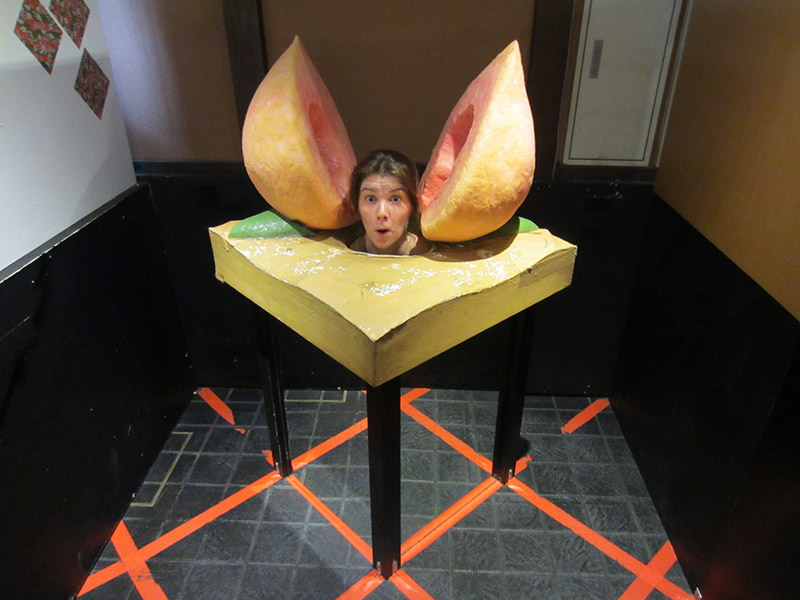 You can try them out for yourself. It's always been an ambition of mine to be a disembodied head.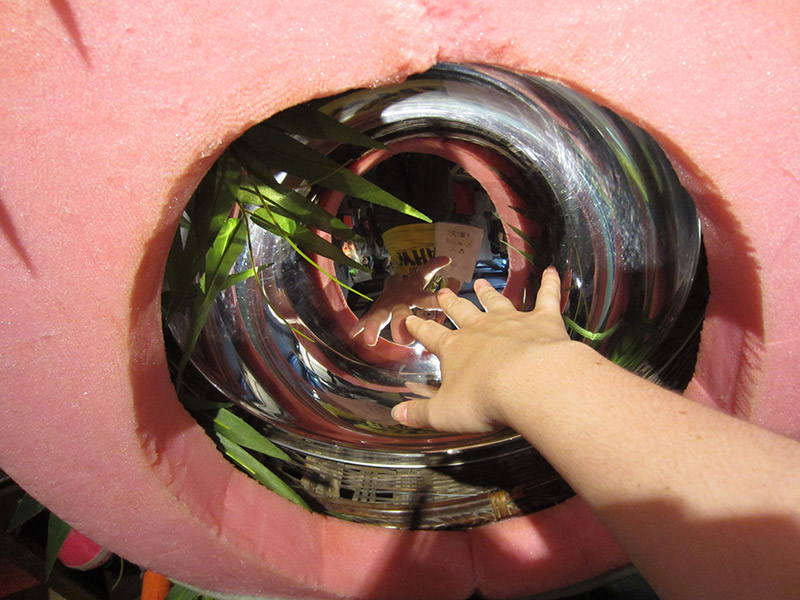 The staff are very friendly and will help to explain the attractions. If you don't speak Japanese, they'll try their best with gestures. Some of the illusions are really mind bending.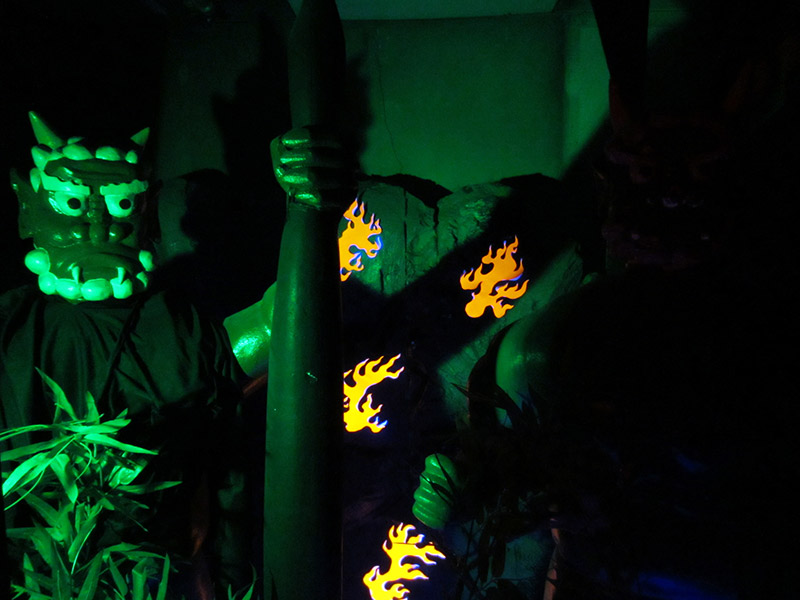 The museum also has a horror house upstairs. Of course it's Momotaro themed with plenty of Oni. It's fairly small, but fun nevertheless. Although the rest of the museum is certainly suitable for young children, the horror house part is not. If you are travelling with kids, it is very easy to avoid this part though. No need to worry.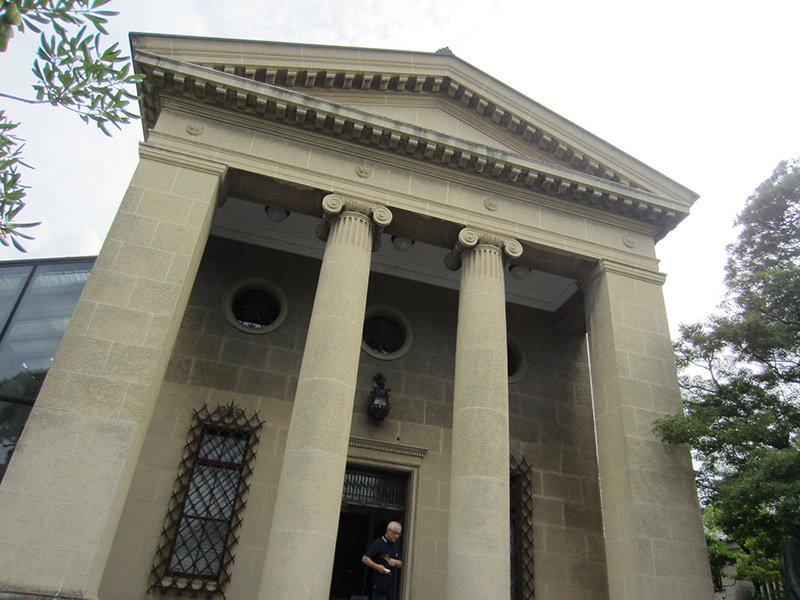 Apart from the Momotaro Museum, there are two other Museums worth visiting. Kurashiki is home to the first Western Art Museum in Japan, the Ohara Museum. Its impressive classical façade makes for an interesting juxtaposition with the rest of Kurashiki's architecture. It was built in 1930 and its collection includes the Annunciation by El Greco and Monet's Water Lilies.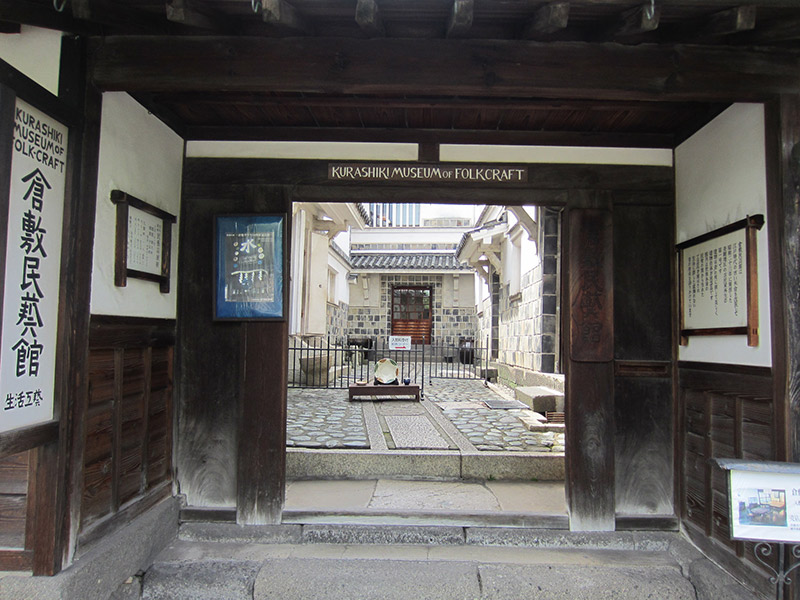 Different in character again is the Kurashiki Folkcraft Museum 倉敷民芸館. Here you will find all kinds of objects from people's everyday lives. I enjoyed a peaceful hour or so wandering through the exhibits and admiring how much artistry went into even simple household objects.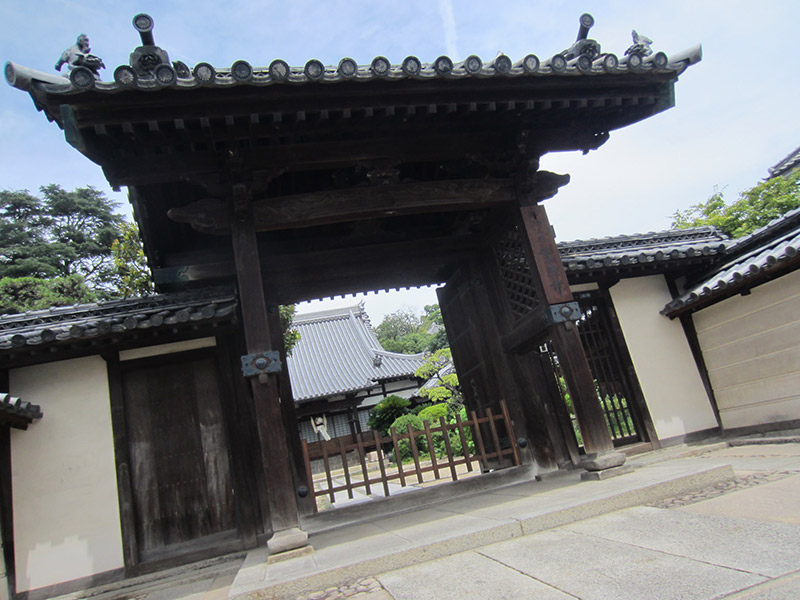 Kurashiki makes an excellent day trip, though there is certainly enough here to keep you engaged for longer. Other attractions include the Japanese Folk Toy Museum, Ohashi House, and the 1700 year old Achi Shrine.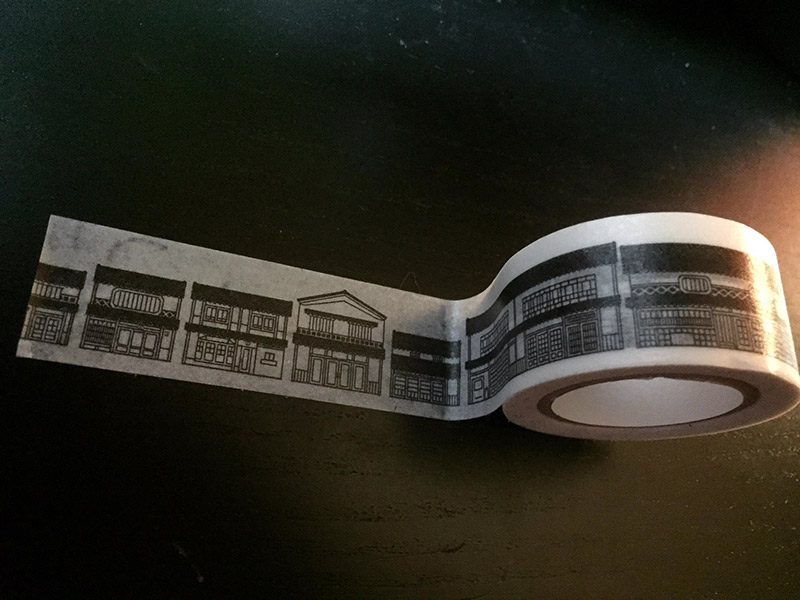 There are plenty of interesting shops to poke your head into. My favourite was the masking tape, sometimes called washi tape 和紙テープ, store. The masking tape company MT is based in Kurashiki. The store is like a sweet shop for stationery nerds like me. I picked up this exclusive Kurashiki tape while I was there. It's a roll showing the buildings of Kurashiki. There is also a factory tour available.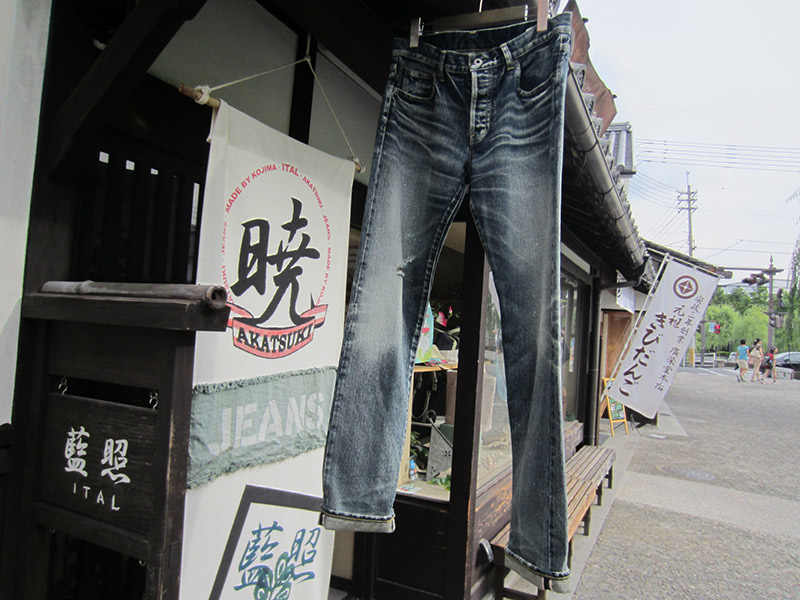 If you like fashion, you can find some excellent jeans in Kurashiki. The area has a lot of denim manufacturing. Local brand Momotaro Jeans takes its name from our old friend Momotaro.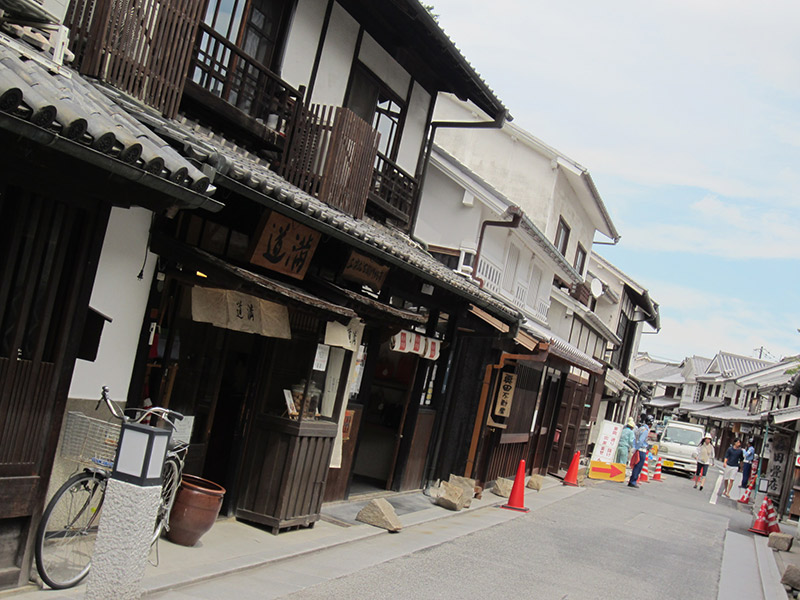 Getting to Kurashiki by train is fairly easy. The nearby city of Okayama is on a main shinkansen line, though it takes 3 hours and 20 minutes to get there from Tokyo. From Okayama you can take a 15 minute local train ride to Kurashiki. Once you are there, everything is accessible by foot, though there are also busses. Whether you've been to Japan before and are looking for somewhere new to explore, or are visiting for the first time, I'd recommend Kurashiki. There is more to Japan than Kyoto and Tokyo. Kurashiki is a great place to start.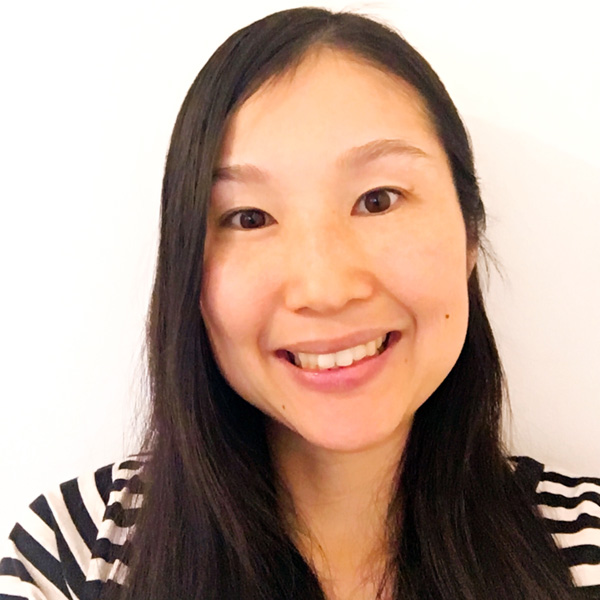 Mami's Review
I like Kurashiki. It's a very beautiful city with a serene atmosphere that still has a lot of old Japanese town buildings and features. You should visit here, if you haven't yet.
Kurashiki Tourist Information Office
Additional Information
1-7-2 Achi, 2F West Bldg
Kurashiki, Okayama Prefecture 710-0055
Japan
View on map