In the busy city of Kyoto, there is a coffee shop set quietly on a back street, like a cozy little hideout. In Japan, where instant and canned coffee reign supreme, finding a café that not only serves roasted coffee, but also roasts its own beans, is a rarity.
Welcome to CLAMP COFFEE SARASA, Kyoto's coffee jewel. The sign and outer entrance give you a small taste of what's inside, and this coffee shop has a flavor all its own.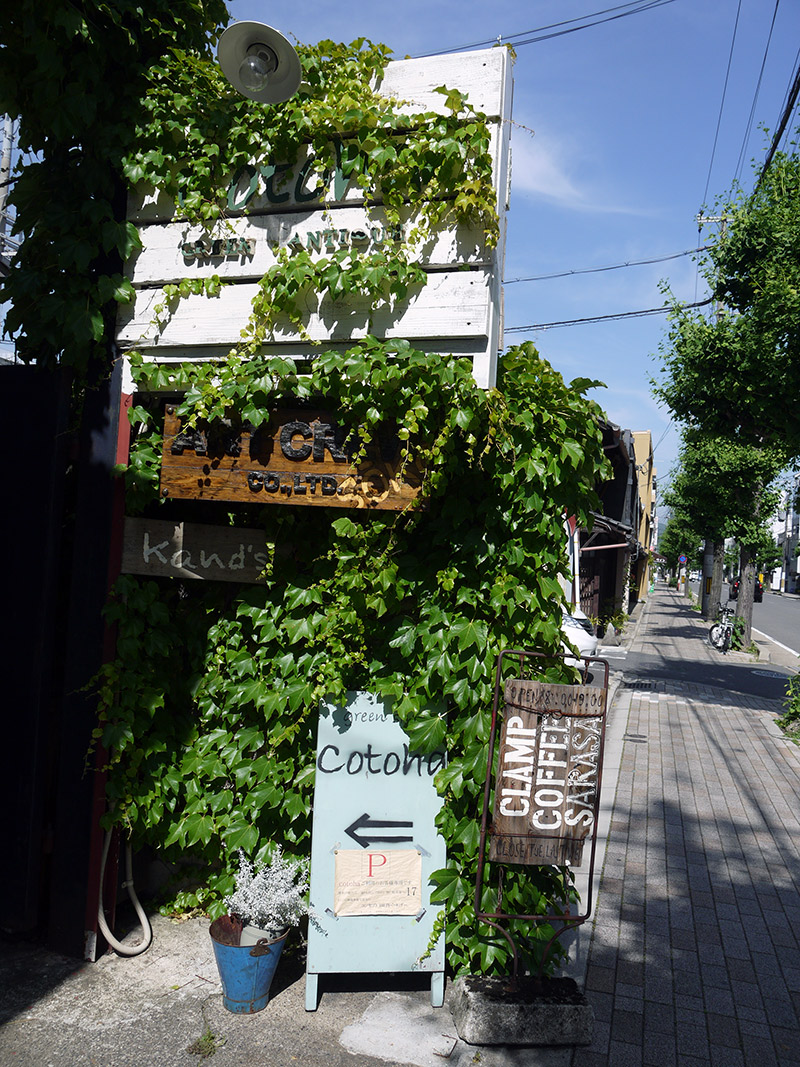 As soon as you enter, you'll notice interior has a comfortable rustic feel. Clearly a lot of thought went into the vibe this place would give to customers.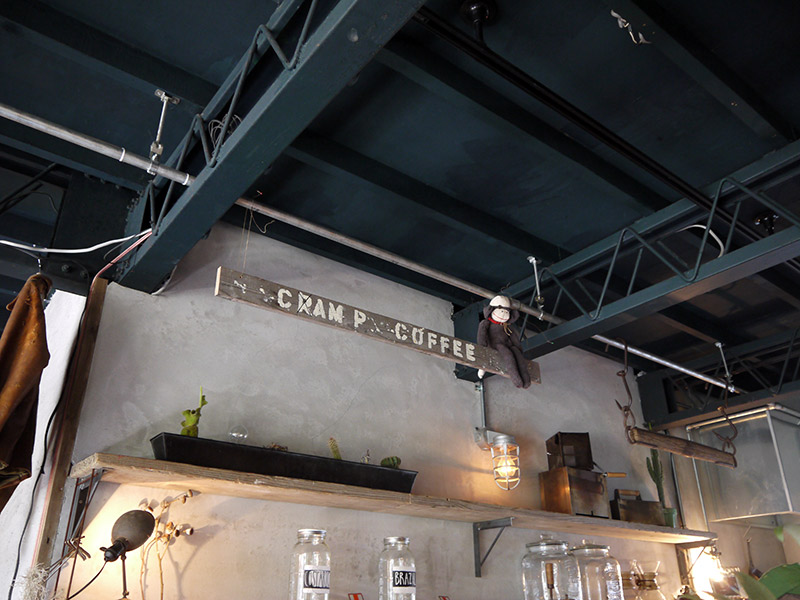 On the sign, you'll notice it says "CRAMP" with an X over the R. Whether or not this is intentional, it shows the shop has a sense of humor about itself that it doesn't overplay. This is just one of the details that CLAMP invites you to discover. When looking at the shop overall, the color and decor blend together. But as you sit down and start sipping your coffee, you'll get a chance to focus on the all the cool details that make this place so special.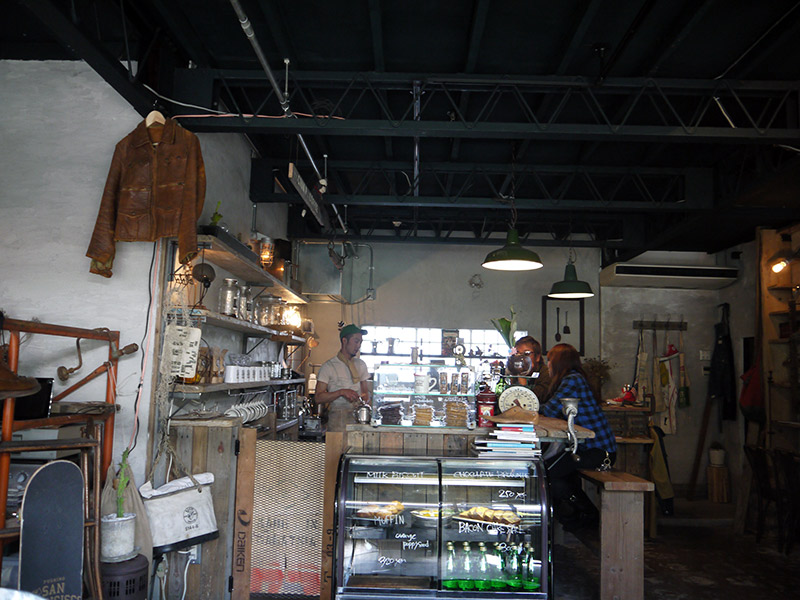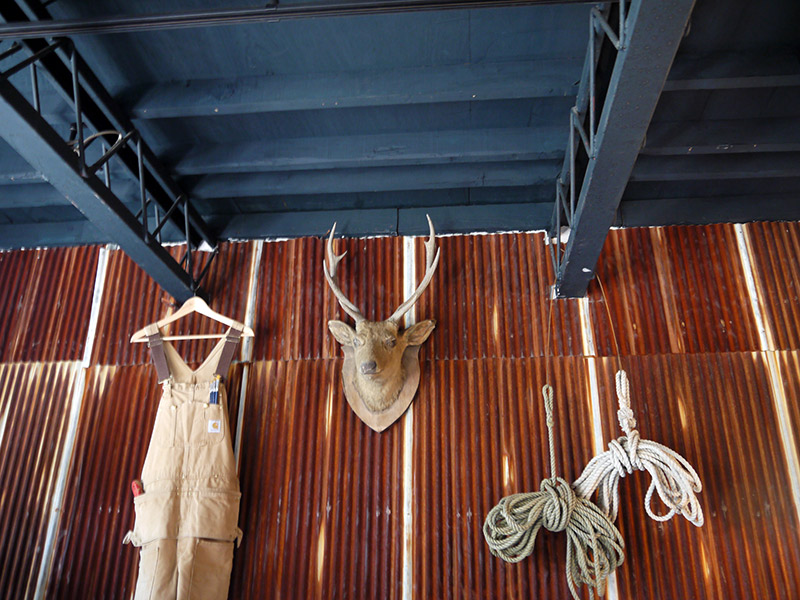 So much of the interior reminds me of a rustic Western garage. This wall in particular, with a mounted deer head, reminded me of my neighbor, Dave's, garage in Canada.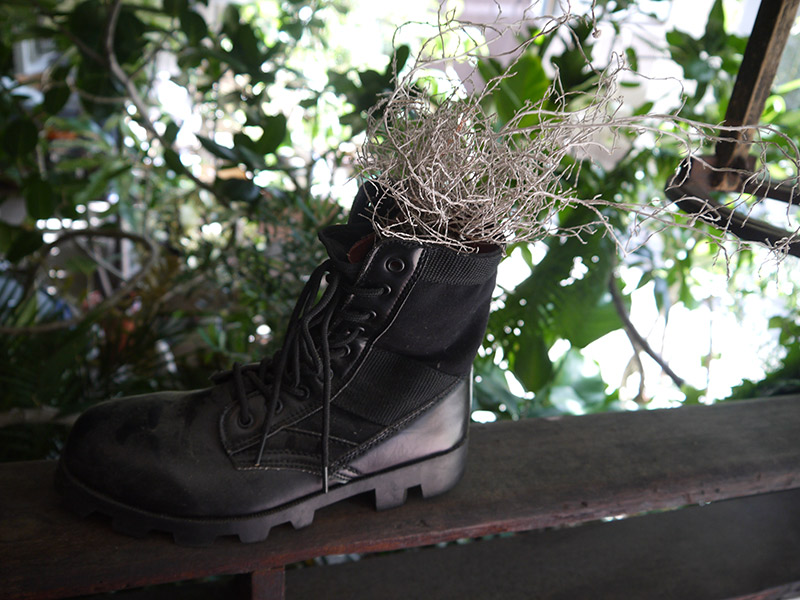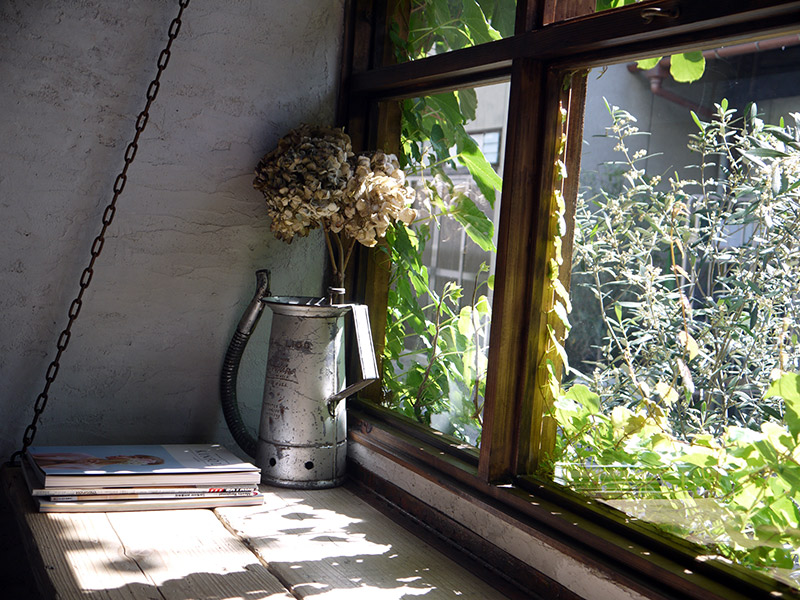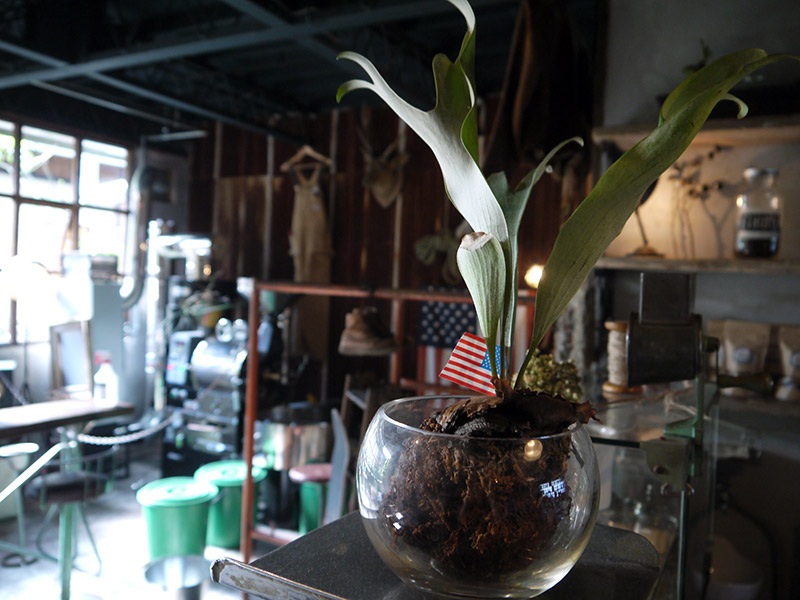 The planters were all very cute and creative. They exemplify the little details I mentioned before, things that blend into the overall scheme but come into sharper focus when you take the time to notice.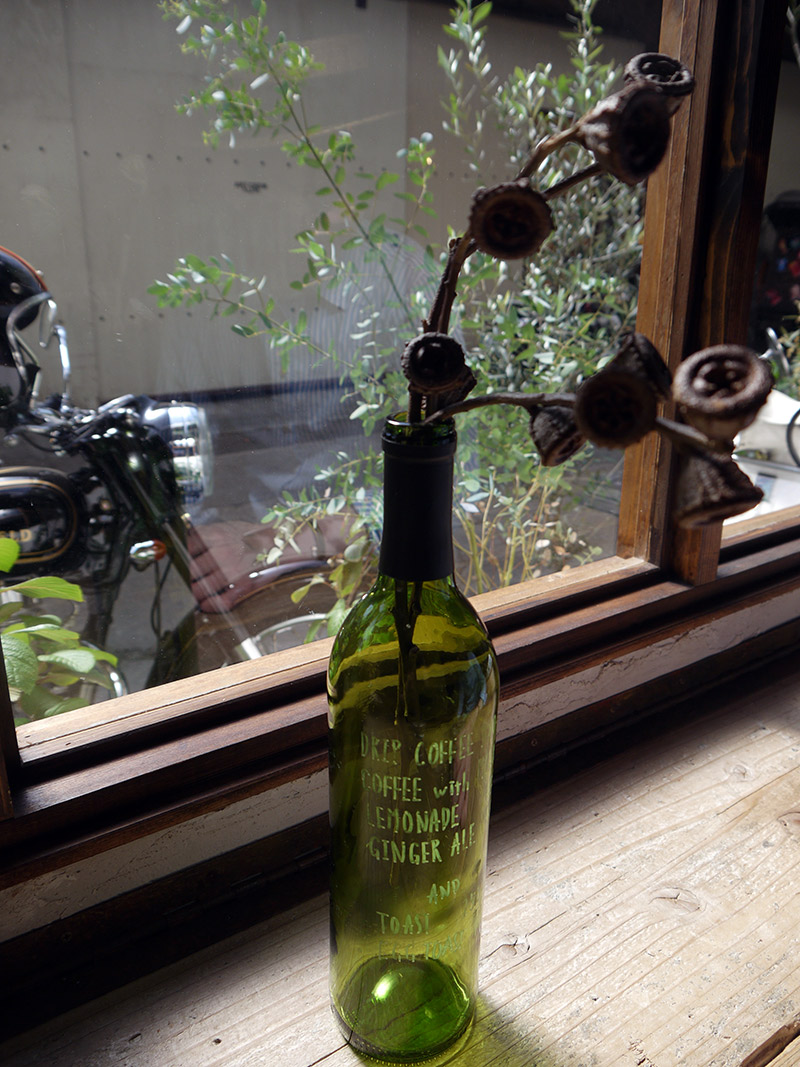 One of the bottles had the drink menu painted on it, in case you wanted to consider a second drink while sipping your first.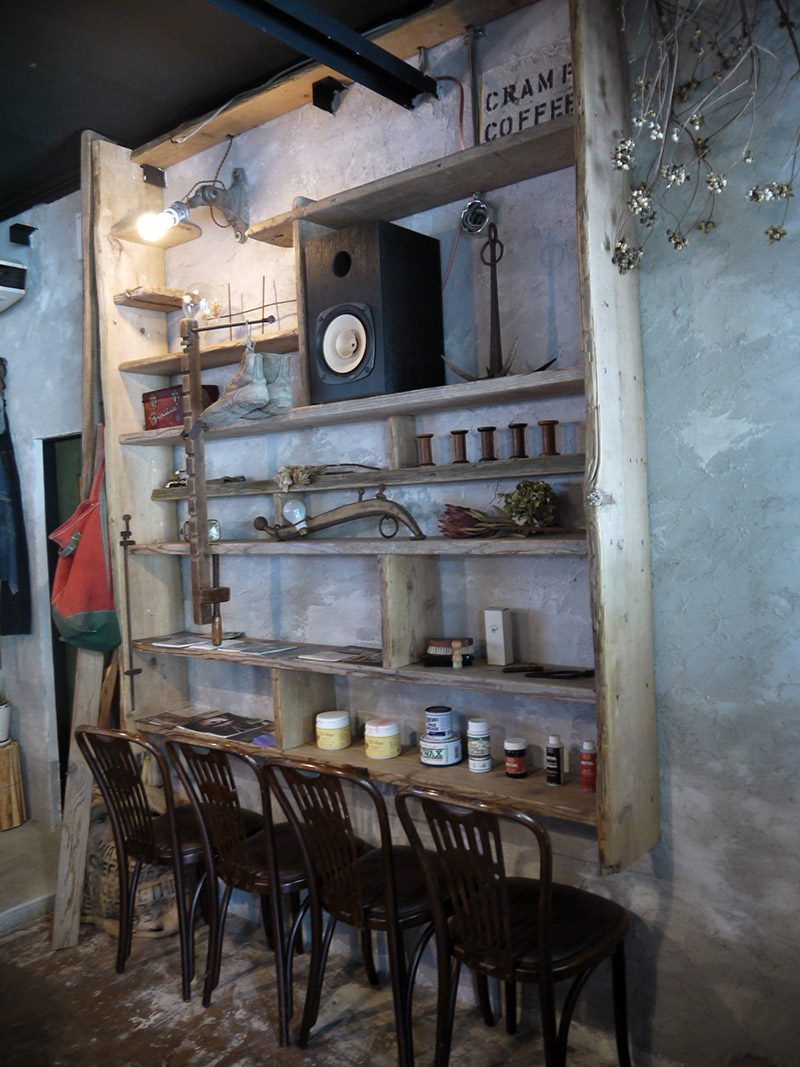 So much of the interior design is mismatched, yet weirdly goes together.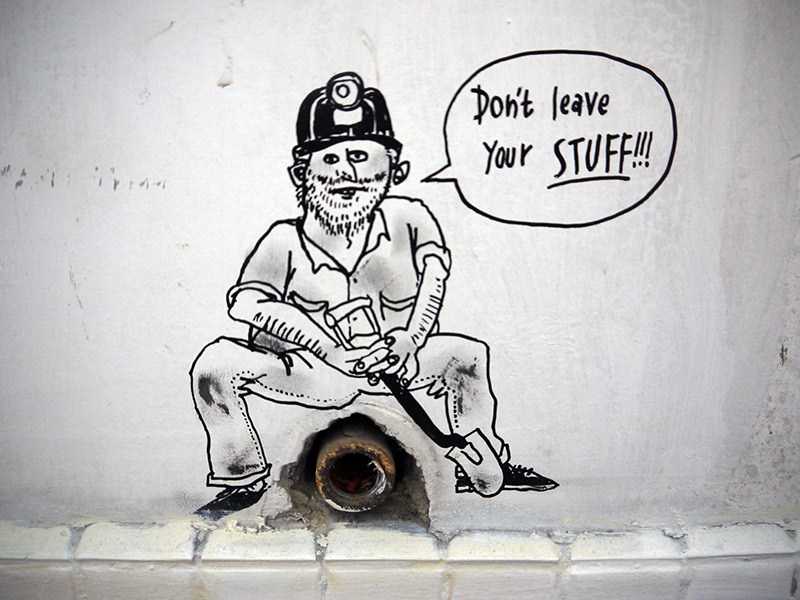 I especially liked this guy drawn on one of the bathroom walls.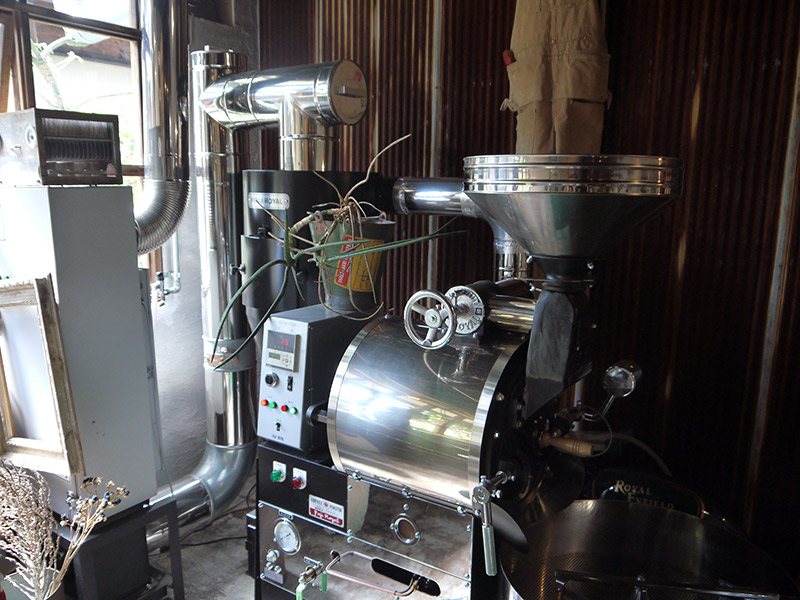 Perhaps the best feature of CLAMP is that they have their own coffee roaster, something that's rare to find, especially in Japan.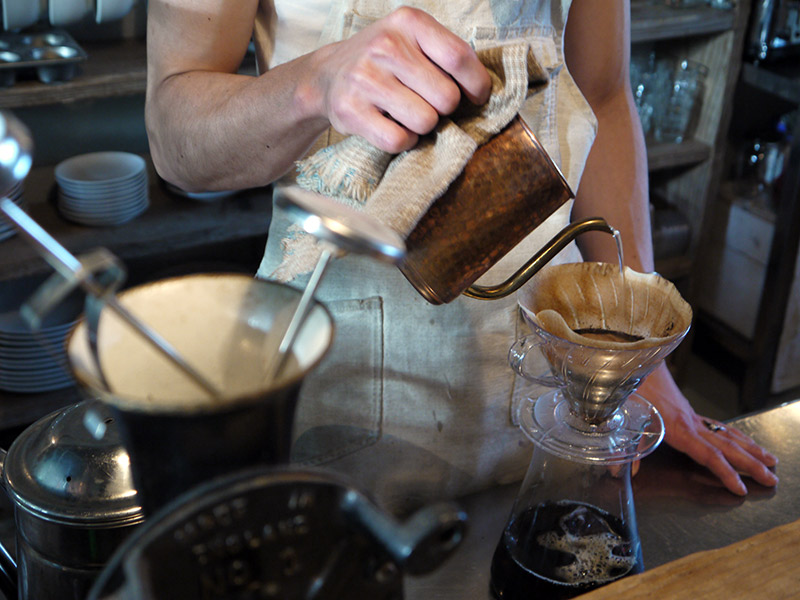 So, of course, I ordered coffee.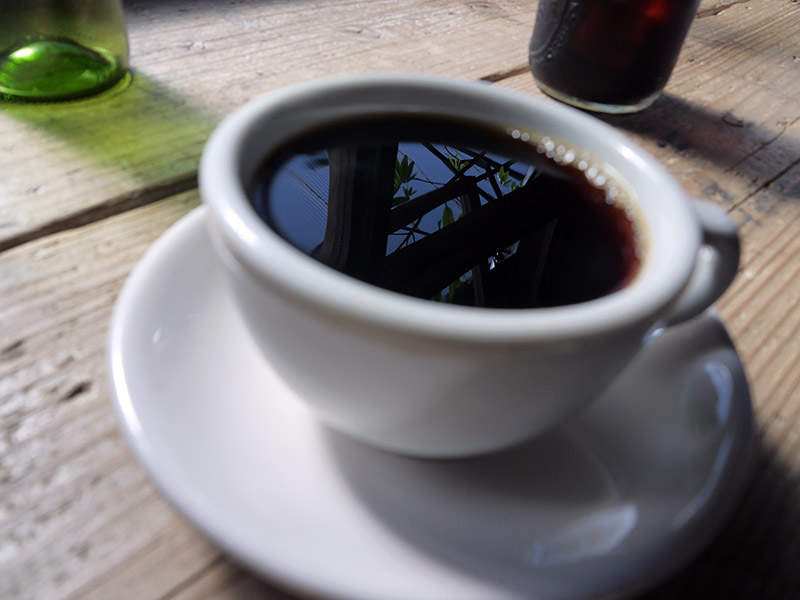 The coffee was light, but very flavorful.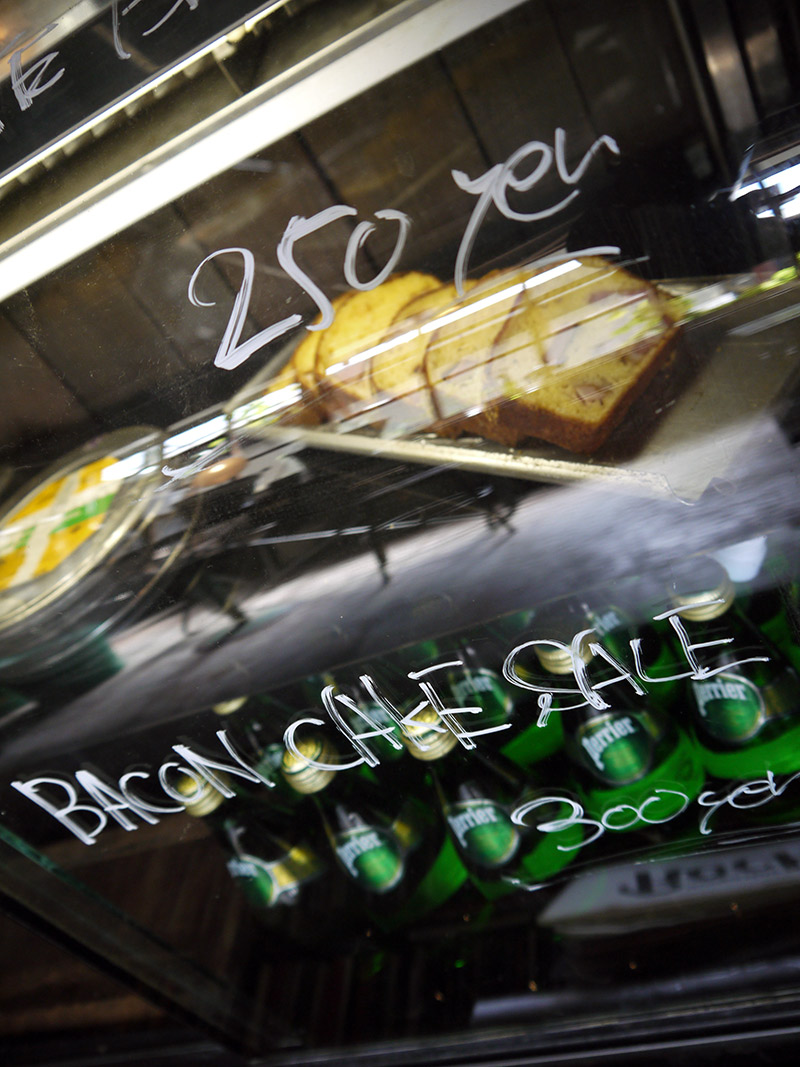 And, I made sure not to miss this BACON CAKE SALE!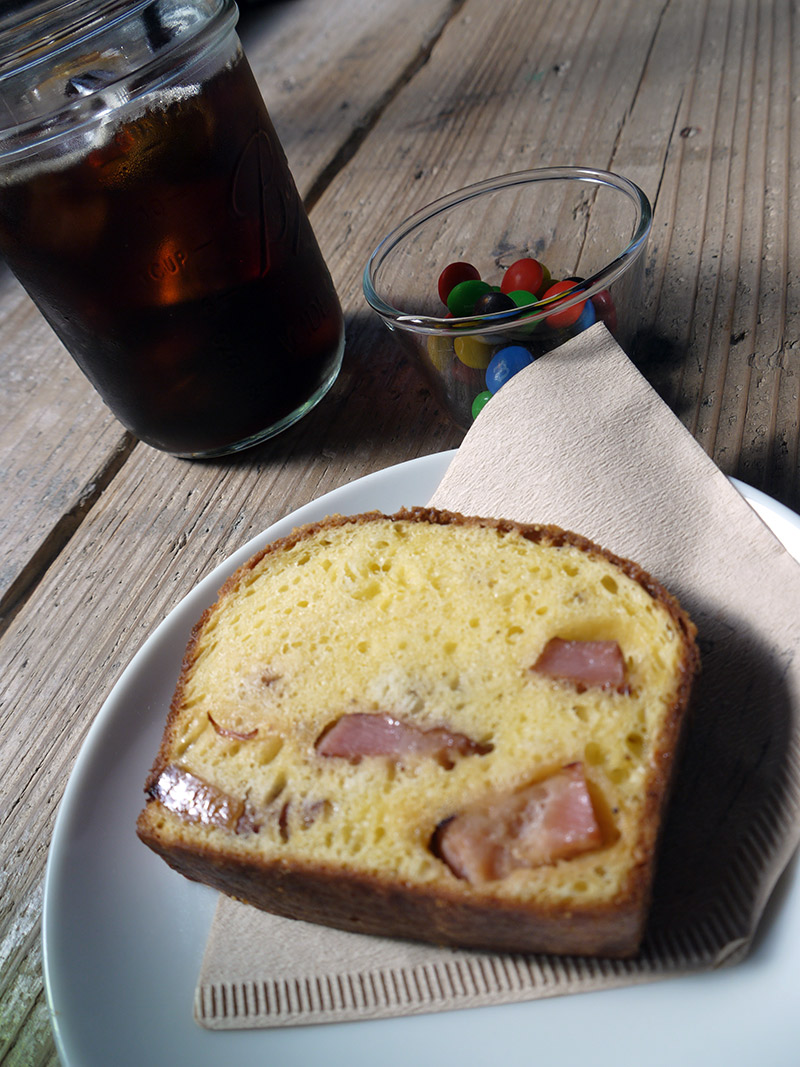 It's such a unique blend for cake. It was very moist and savory. I really enjoyed it!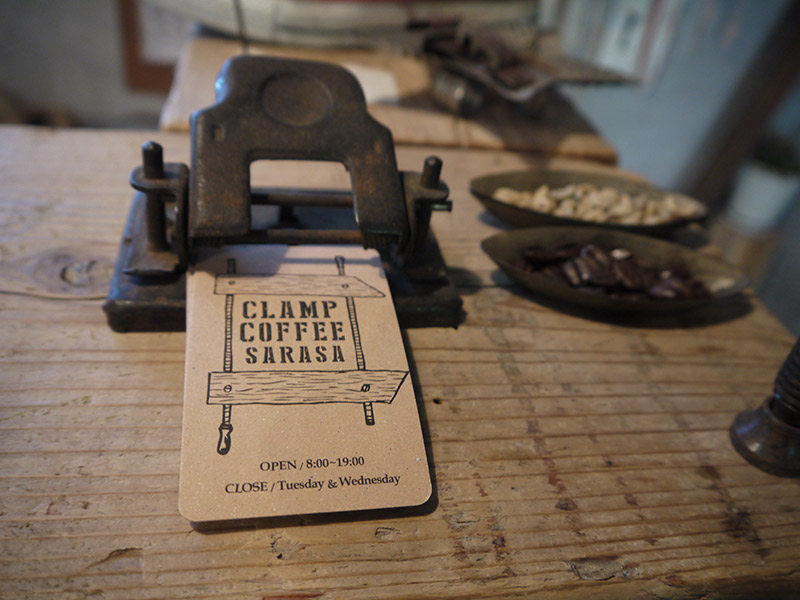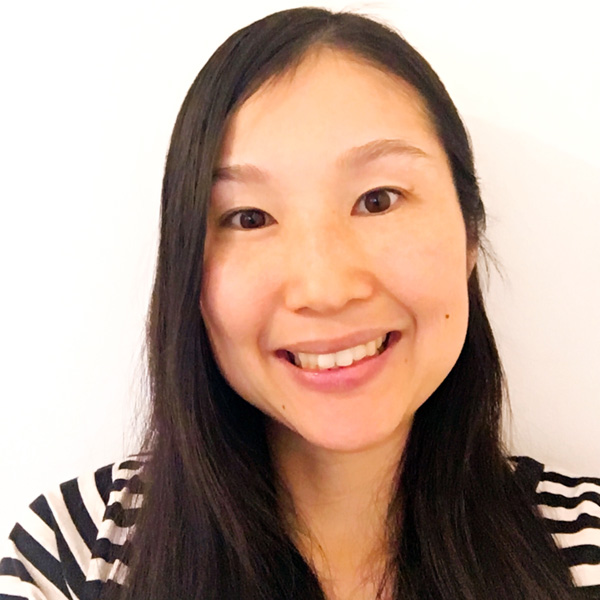 Mami's Review
I really like the coffee they serve, the bacon cake, and the atmosphere of the cafe. Totally recommended!
CLAMP COFFEE SARASA
Additional Information
67-38 Nishinokyo Shokushicho
Nakagyo Ward, Kyoto Prefecture 604-8381
Japan
View on map