This resource has been featured in: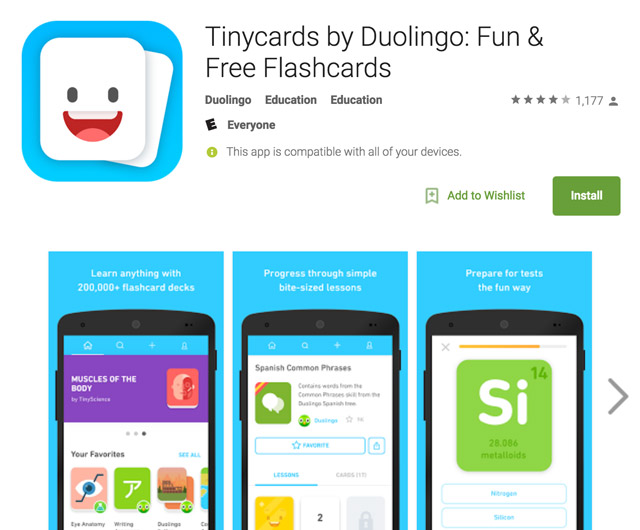 If you're new to Duolingo's SRS flashcard app Tinycards, check out what we had to say about it in the January edition of New Japanese Learning Resources and our Definitive Guide to Spaced Repetition. All the features we mentioned previously are finally available to Android users, including the growing library of user-created flashcard decks.
If there's one thing Duolingo does exceptionally well, it's clean, user-focused design and this app is no exception. Reviews are a breeze, creating cards is a snap, and the entire interface is intuitive. Within minutes of trying out a new feature, I knew exactly how to use it, all without any annoying tutorials.
But the problem Japanese learners will face when using Tinycards on Android is the input method. When reviewing cards you're sometimes asked to type the answer on your keyboard. If the answer is in Japanese, you need to switch to your Japanese keyboard. Tinycards does not switch for you like WaniKani and Bunpro do. This can get frustrating if you're entering a lot of Japanese readings and English meanings during the same review period.
It may take some getting used to, but Tinycards is still miles ahead of Anki in terms of user interface. If you're an Android user looking for a simple, friendly SRS flashcard app, this may be the answer to your prayers.