This resource has been featured in: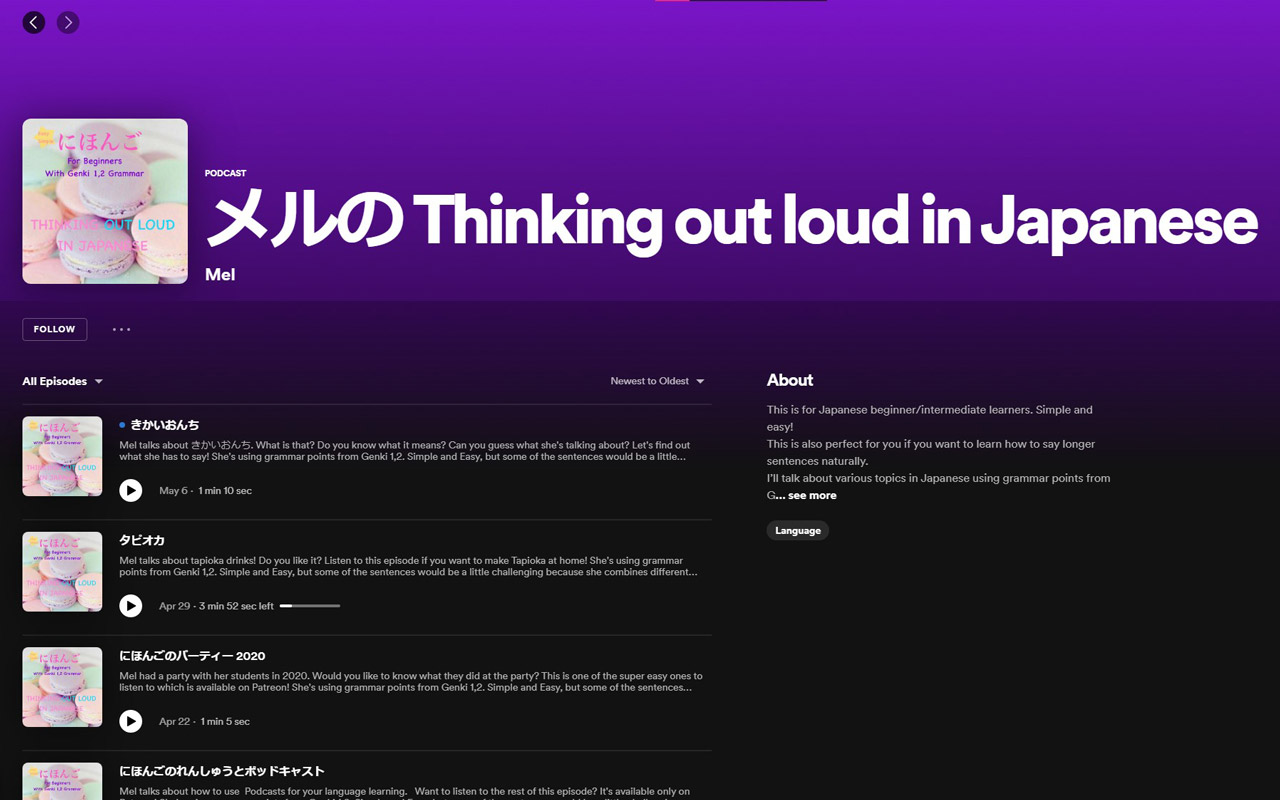 Thinking Out Loud in Japanese is a podcast for Japanese language learners that started in 2021. This podcast is focused on beginners, offering something that almost every student will be able to listen to and enjoy, while also getting some practice in. Episodes are really short, most clocking in under 5 minutes, and uses almost exclusively grammar from the Genki textbook series, which makes it an excellent companion to students studying using them. In addition to the restrained grammar, Mel, the host, also speaks using a clear voice, and slowly, often pausing between words. This makes Thinking Out Loud in Japanese one of the most accessible podcasts for students. Mel is a tutor on iTalki, so they're pretty good about catering to students' needs.
Finally, through Patreon, Mel offers full transcripts, as well as some bonus episodes, if you just can't get enough. If you've wanted to add listening practice to your Japanese study routine, but have found it too intimidating when you try, Thinking Out Loud in Japanese might be just what you're looking for.