This resource has been featured in: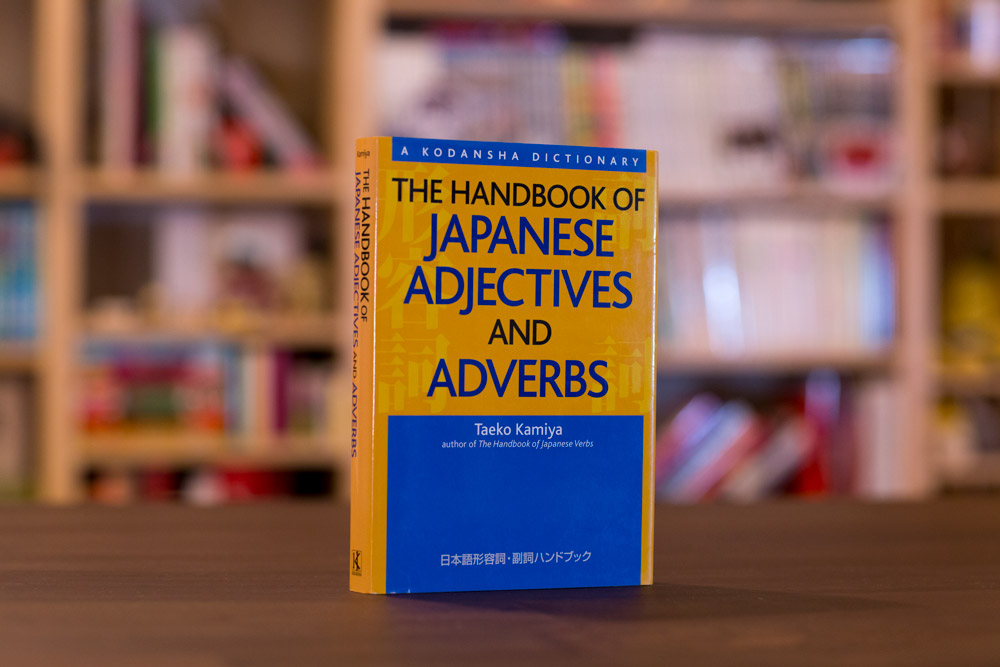 The Handbook of Japanese Adjectives and Adverbs is very much the same as The Handbook of Japanese Verbs, in that it's formatted the same way and written by the same author. While the book calls itself a "dictionary," it's much more like a textbook that teaches grammar through adjectives and adverbs.
This book is a two-in-one, with the first half dedicated to adjectives and the second to adverbs. Adjectives focus on conjugations plus grammar, which is especially important when learning from English, which doesn't conjugate adjectives. Adverbs focus on grammar usage (since they don't conjugate), making this even more of a textbook-type grammar resource than a typical "dictionary."
It probably won't cover the same content as your textbook in the way the verb handbook does, but it has the same formatting, style, and tone of voice. It assumes you know everything about English grammar, but it has tons of example sentence and practice sections—making it a great beginner resource to solidify your adjective and adverb knowledge.