This resource has been featured in: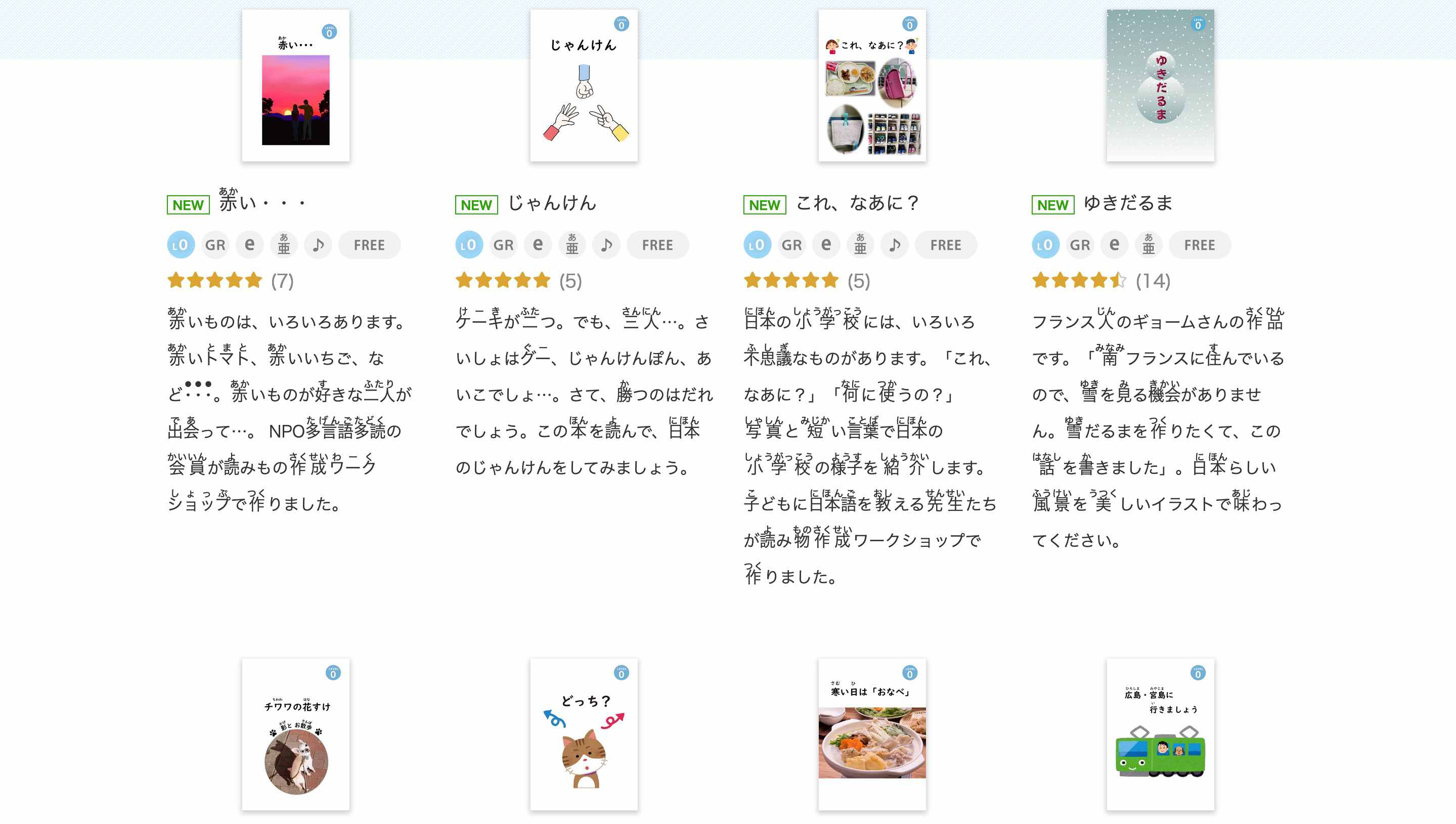 NPO Tadoku Supporters is a non-profit organization (that's the "NPO" part) that has not only helped establish the use of graded readers and extensive reading in Japanese, but has also become a major player in this space, advising other similar organizations and creating graded readers for a variety of publishers. In fact, many of the most popular graded reader sets, like the ones from Ask Publishing and Taishukan, as well as the White Rabbit Press App, consist of stories from NPO Tadoku Supporters. Of course, they produce books under their own name as well, a large library of which is available for free on their website.
NPO Tadoku Supporters also hosts events, courses, and lessons such as an online reading group, and you can attend some of them for free. NPO Tadoku Supporters has their own criteria for grading books, from Level 0, called "starter," up to Level 5, called "Upper-Intermediate or Above." The levels range from the absolute beginners up to books designed for JLPT N2 and N1 learners. You can see more about their criteria on their website here.
Among the free library on their website, they have books in all 5 levels, though the most for Level 0 and Level 3, and only a single book for Level 5. All the books in their library are graded readers with e-books available, and feature furigana except for the couple of books that are in kana only. Each book is presented with a user rating and icons that let you know what level the book is, whether or not there's an audio reading of the book available, and more.
Each book also has its own page, where you can see a description of the book, what genres it's tagged as, and some short reviews that fellow Japanese learners have left. If you decide to give it a try, you can begin reading right away through their embedded reader. Recorded audio appears in its own player right below the books that have recordings, along with links to download the PDF and MP3 files.
The library is really varied and includes novels, books about historical events, and picture books about aspects of Japanese culture — like Japanese cuisine or the animal statues found at temples and shrines.