This resource has been featured in: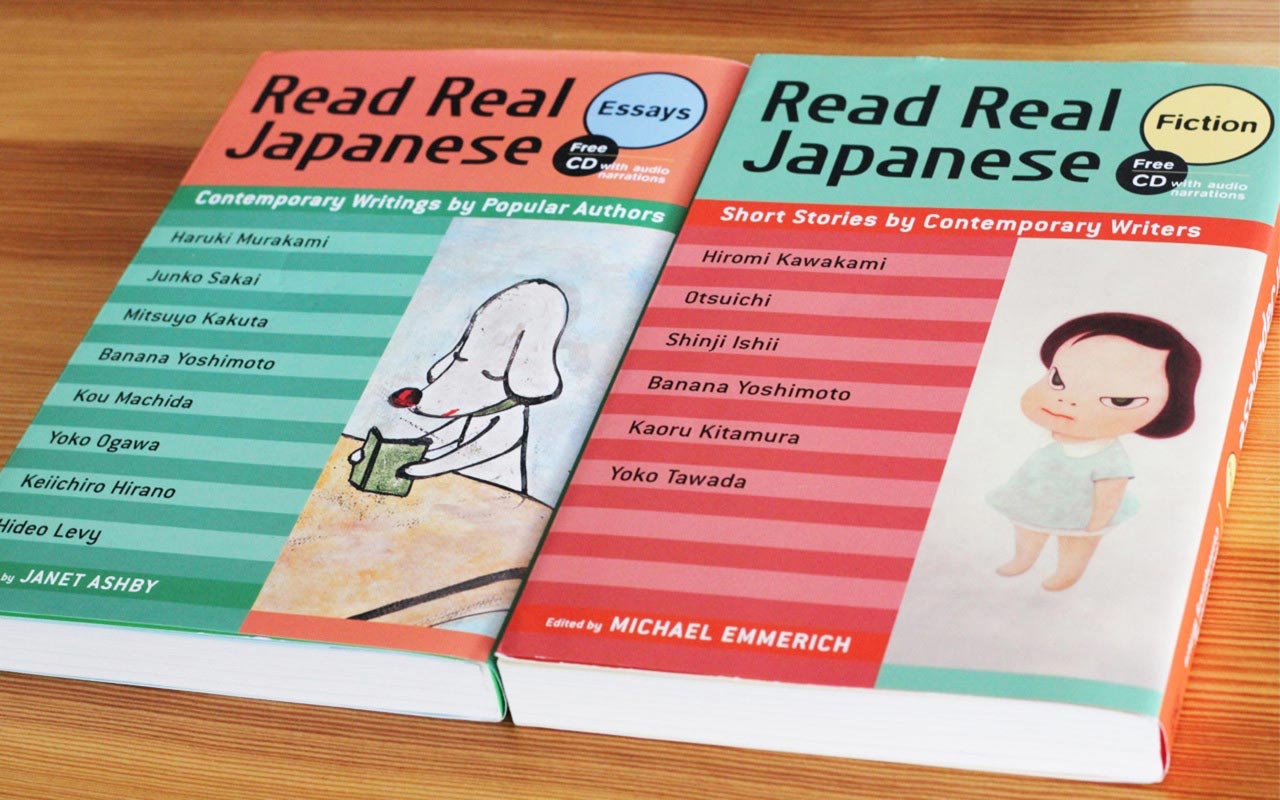 Read Real Japanese is a book series with both essays and short stories for Japanese language learners. Read Real Japanese: Contemporary Writings by Popular Authors contains eight essays by current, popular Japanese authors. Read Real Japanese: Short Stories by Contemporary Writers on the other hand contains six short stories by another set of current authors. In terms of layout, Japanese is on one side (vertical) and English is on the other (horizontal). However, the English included in this text are not direct translations, per se. Rather, they communicate the overall meaning of the corresponding sentence or phrase, so one could call them a gloss of the Japanese. Other useful features in these books include the following:
Detailed translator notes
Glossary of all used terms
Accompanying audio by a professional voice actress
Furigana to aid in reading kanji words
While aimed at intermediate-level students, the stories in these books are actually quite difficult and should more likely be categorized as advanced. You can read more about these books in the full review here.