This resource has been featured in: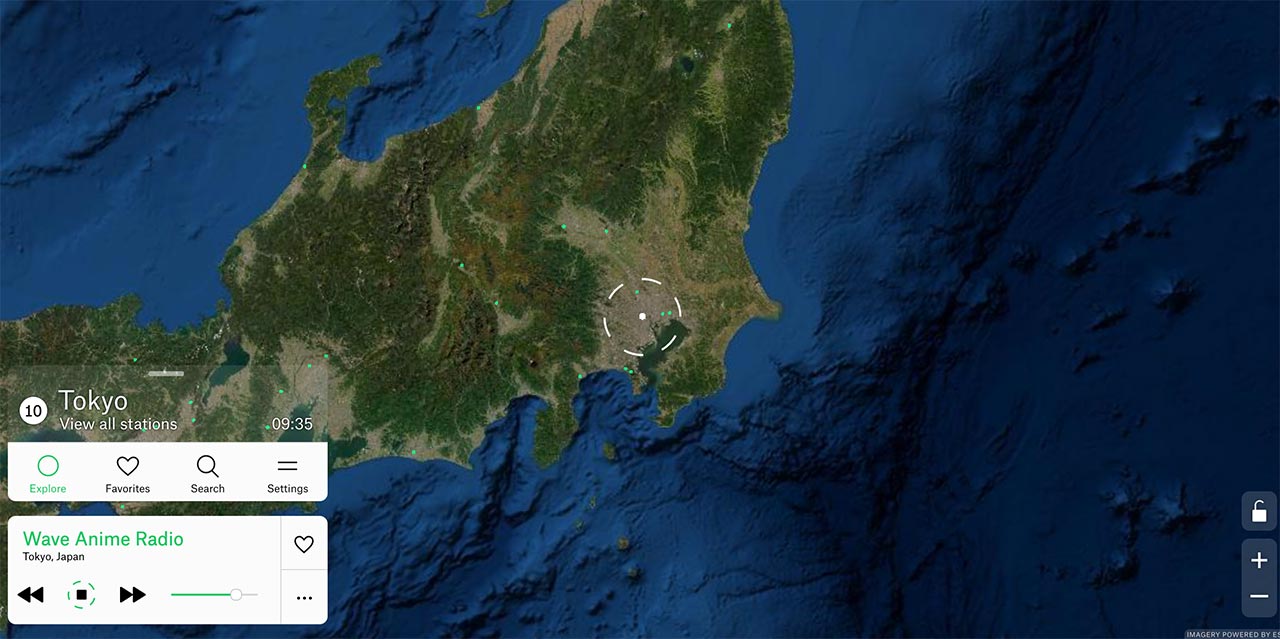 Radio Garden is a website and mobile app that allows you to explore radio stations on a global map and listen to radio from all over the world! 🗺📻 Even though it's not specifically meant for Japan, you can find radio stations in different areas of Japan and listen to their local radio programs.
The website is simple and easy to use. The map shows green dots for radio stations, and once you click on a dot, it starts streaming the radio. If you are lucky, you might hear some regional dialects while you hop around radio stations all over Japan!
If you're getting tired of finding and listening to different Japanese podcasts or playlists, try Radio Garden for a fun new listening experience!