This resource has been featured in: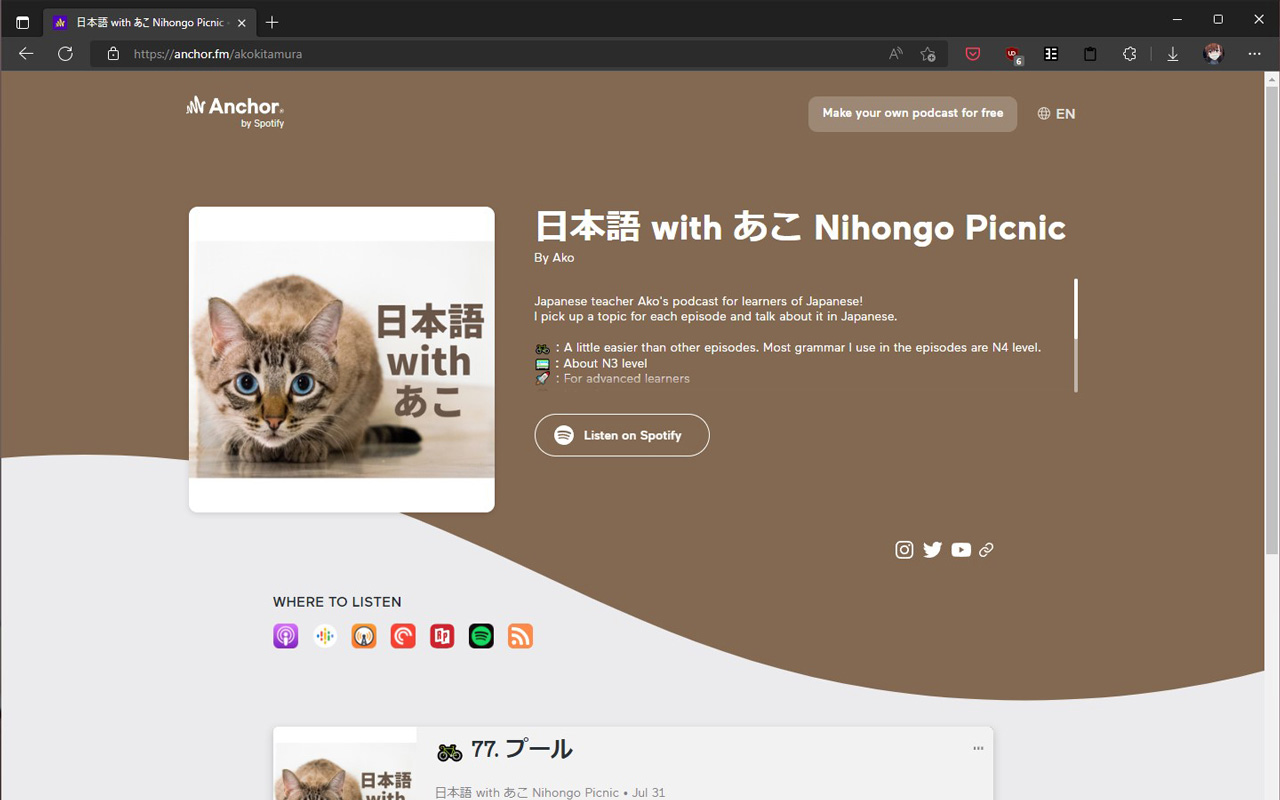 Like so many Japanese language learning podcasts, 日本語 with あこ is a short monologue series hosted by the well-known online Japanese teacher, Ako. Ako has built up a reputation for her thoughtful classes online, particularly a course for Japanese learners hoping to work in Japan in the tech or game development fields.
Luckily for us, Ako's podcast offers just the same level of consideration and care. Episodes are marked with emoji to indicate difficulty, with a bicycle signifying easier episodes, a rail car denoting N3 or intermediate level episodes, and a rocket indicating advanced episodes. She also does interviews, indicated by an emoji of two silhouettes.
Ako's speech is clear and easily comprehensible, and episodes are interesting, often going a bit more in-depth than the standard survey you'll find in most beginner-level Japanese podcasts. While she does her speech, particularly in the bicycle or rail car level episodes, the more thoughtful look at topics makes this a bit more thorough than some other Japanese podcasts. Finally, Ako makes transcripts available on Patreon for a $5 subscription fee for those that want it.