This resource has been featured in: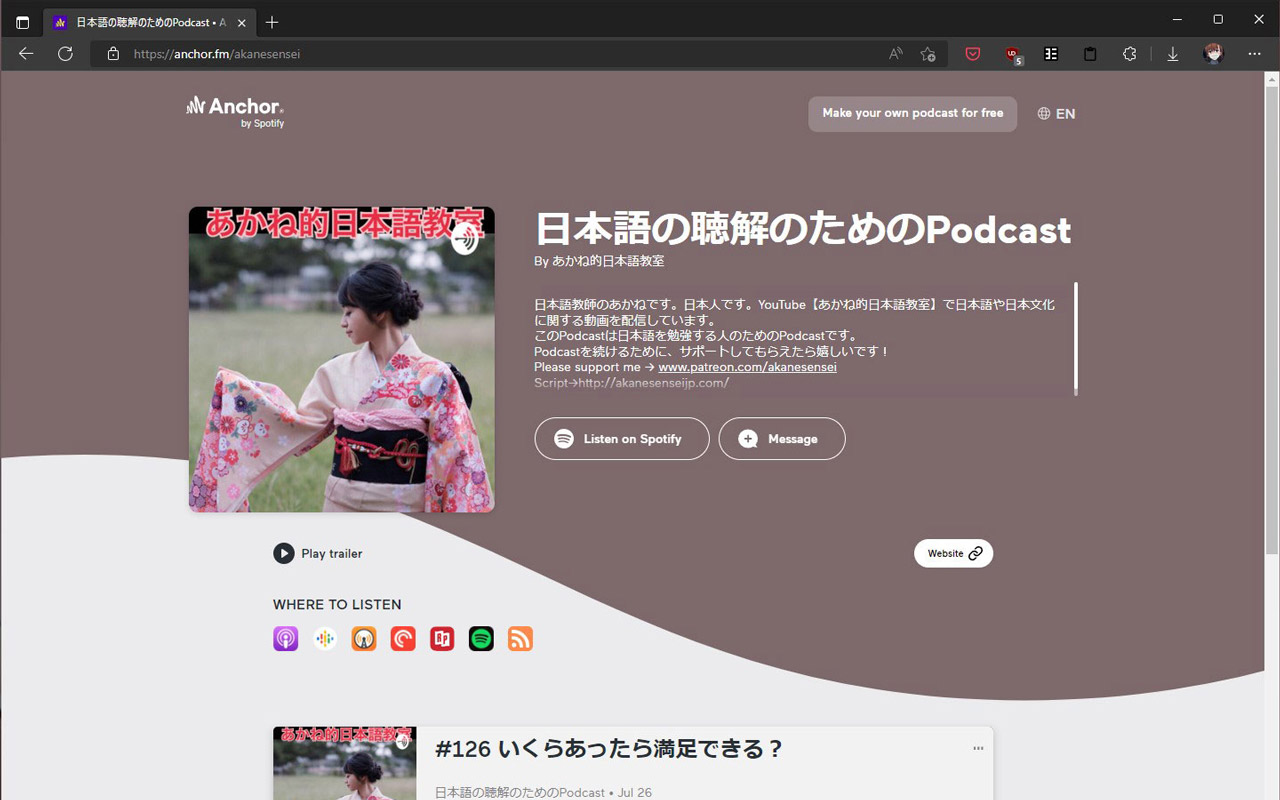 Another weekly Japanese podcast series aimed at beginners, 日本語の聴解のためのpodcast offers what the title promises: listening comprehension practice. Started in the middle of 2020, the host Akane has now built up a catalog of over a hundred episodes. Each episode's script is available for free on her blog, as well.
Akane will introduce pauses both in and after sentences, but in general her speech is smooth and flows well. Podcasts cover a range of topics like most beginner podcasts, but it's more than just your standard simplistic fare. Instead, Akane talks about things more naturally, rather than introducing a simple topic like "cherry blossoms" and listing facts or asking questions.
With Akane's clear speech, the free transcripts, and interesting topics, 日本語の聴解のためのpodcast manages to stand out in a crowded podcast field. Beginners looking for listening practice would be wise to heed the title — don't pass this up!