This resource has been featured in: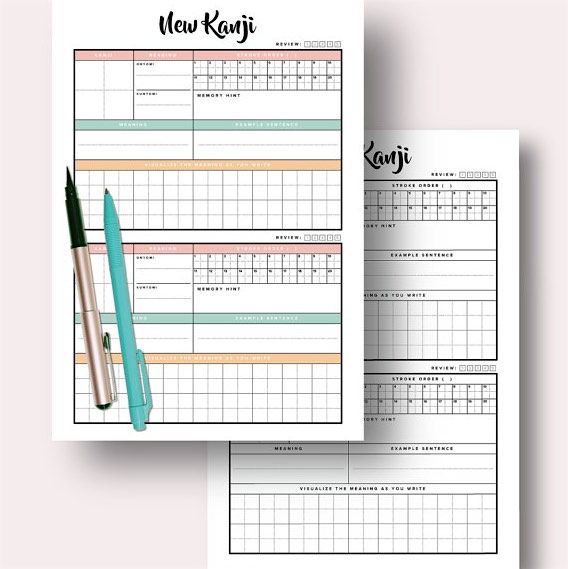 Are you the kind of person who needs to write something down to remember it? Find yourself searching for better looking notebooks and charts to practice your kanji or vocabulary? Well look no further. Creator of the popular Tumblr Nihongogogo (also known as Jen), created some Japanese Printables at a super low price on Etsy.
There are printables that teach Hiragana and Katakana, journaling guides for different levels, a slang resource, and the very popular kanji practice pages. Instead of searching through Google images for an hour, squinting at the blurry boxes (which you really shouldn't use to practice kanji), or spending a ton of money on expensive Japanese notebooks, LanguagePrintables is an easy alternative.
Current products range anywhere from $1.49–$7.99, and they all have rave reviews from the people who've used them. So if you're the type of person who learns best by writing, this is a nice, clean way to do that.