Welcome to a new year and a new series from all of us here at Tofugu! Every month we'll compile a list of the latest Japanese resources to help you learn and improve your Japanese. This could be apps, websites, books, TV shows, video games, and anything else you can think of.
Our first JLR post includes a website, Netflix show, iOS app, old-fashioned paper book, and some printables to cover whatever your Japanese language learning needs might be. So check them out, work hard, have fun, and we'll be back with a new stack of tools next month.
Satori Reader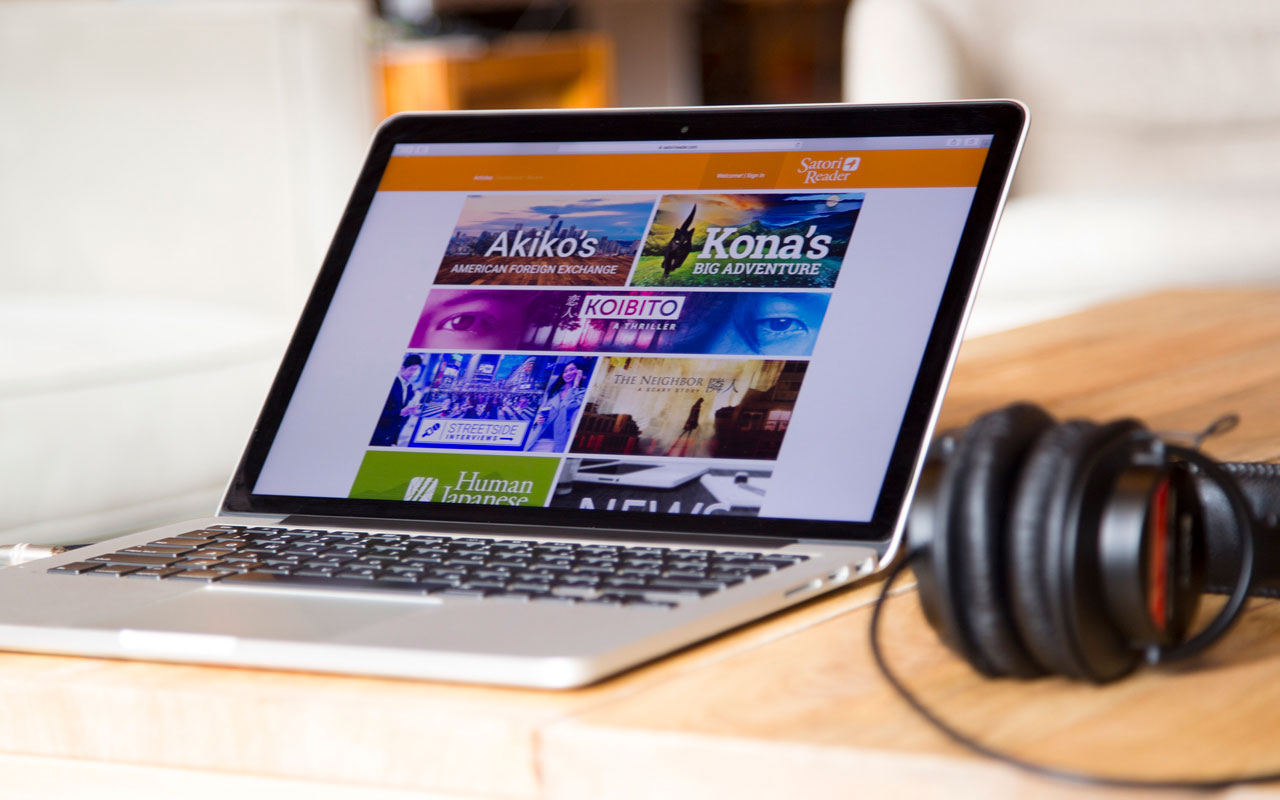 For Japanese learners hitting the intermediate wall, there are few good resources out there to help you climb your way over. Satori Reader is one of these resources. Essentially, Satori Reader is a site filled with stories entirely in Japanese, sorted by difficulty. There are a number of useful features to help you get the most out of your reading experience as well: native audio, phrase breakdowns, translation notes, built-in spaced repetition software, and even a way to customize how words are written in kanji.
As a method of practicing Japanese speech and listening skills, you can simply play the audio that accompanies each of the stories (called "articles") and listen or shadow (or both). Adding unknown words and phrases to the built-in SRS review system is also helpful with vocabulary-building (although there are some mechanics that could still be improved). And if you're worried about reading difficulty, most stories come with two levels: easy and hard. Of course, if you're in the intermediate level already, then "hard" may be the version for you.
Since the writing of Tofugu's original review here, Satori Reader has continually been working on improving the site with upgraded features and plenty of new articles. Now, there are over 550 articles to read (for pro users) and a lot of fixes to the SRS review system. For upper-beginner to intermediate learners out there, Satori Reader is likely the perfect tool for progressing to the next stage.
Terrace House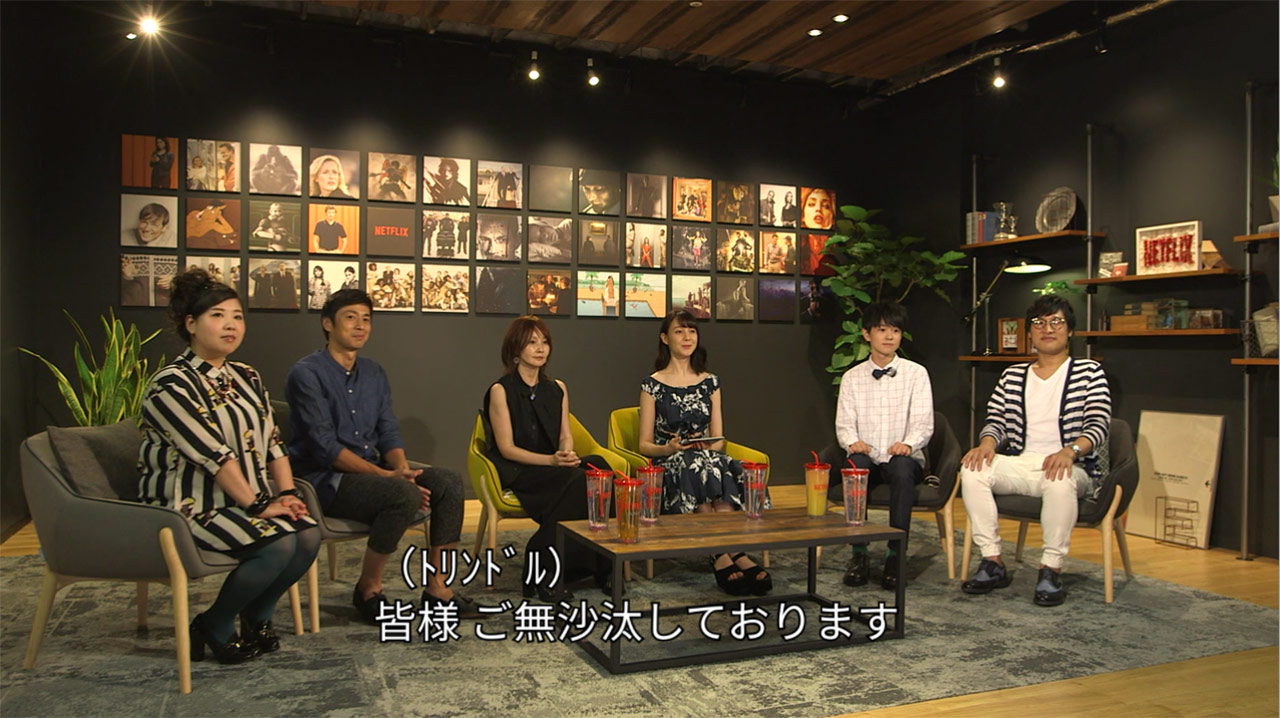 Not everything has to be made specifically as a Japanese teaching resource to be a great practice tool. If you haven't heard of it by now, Netflix recently decided to pick up and subsequently revive a Japanese reality show called Terrace House. There are two seasons available for streaming and, best of all, you can watch them with your US Netflix account. No bothersome region unlocking or import hassle required.
The basic plot is three girls and three guys in their 20s are put into a gorgeous house (in Tokyo in Season 1, Hawaii in Season 2) and have to live their normal lives. There is also a panel of people of all ages who watch and comment on the show as it goes on, so you have a shared Japanese audience with which to experience the show.
It isn't anime, so you can repeat what they say without worrying about sounding like a weird nerd.
If you don't have access to Japanese drama, or simply don't like it, this is a nice way to ease into that world. You can hear actual Japanese conversations by young, contemporary people. It isn't anime, so you can repeat what they say without worrying about sounding like a weird nerd. You can also get an overview of what you've been watching when listening to the on-screen audience to help consolidate everything you've just seen. Even better, you can change the subtitles from English to Japanese, or have none at all. And if you're a fan of some good good boys, you'll get secret points with them.
Tinycards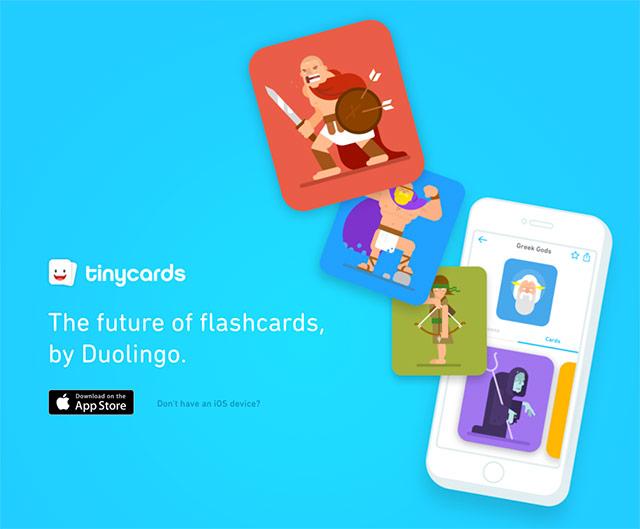 Brought to you by the people who made Duolingo (the ever popular language source taught to you by a green space owl), comes Tinycards. They're flashcards for your phone (or other iOS device). When opening the app you are immediately prompted to sign in with your Duolingo account, so if you already have one of those it saves you some sign-up time. You get to choose if you are a student, teacher, or neither. Then a few flashcard makers to follow: Duolingo, TinyHistory, TinyGeo, Chineasy, and TinyScience. Are you a polyglot? Then this is definitely the flashcard app for you.
For the rest of us Japan-centric learners, Duolingo has a single set of cards made for Japanese learners that teaches Hiragana. You're presented with a few cards, which you can tap to flip over and swipe to move on. Then you're presented with a small multiple choice quiz that prompts you with a happy face and soft "good job" blip when you do so correctly. As you learn more, they change how quizzes are presented. Type in the answer and choose the hiragana, as opposed to the English equivalent. Each subsequent correct answer rewards you with a happier card face, color, and sound. It's pretty satisfying. The incorrect color/sound isn't overtly negative either – it's a simple greyed-out shake (which will be nice for those of you who have negative reactions to equally negative feedback loops).
Each subsequent correct answer rewards you with you a happier card face…It's pretty satisfying.
You can look at cards ahead of time, practice before starting anything new, and download hundreds of other card decks made by users. Though the hiragana cards are the only official set made by Duolingo, they're simple and easy. The other sets are hit or miss and content creators could do with a bit of editing (remember, flashcards teach best with small, manageable amounts of content). As long as you take the community-curated content with a grain of salt, this is a nice, cute app to study from or to pass the time.
Learn to Read in Japanese: A Japanese Reader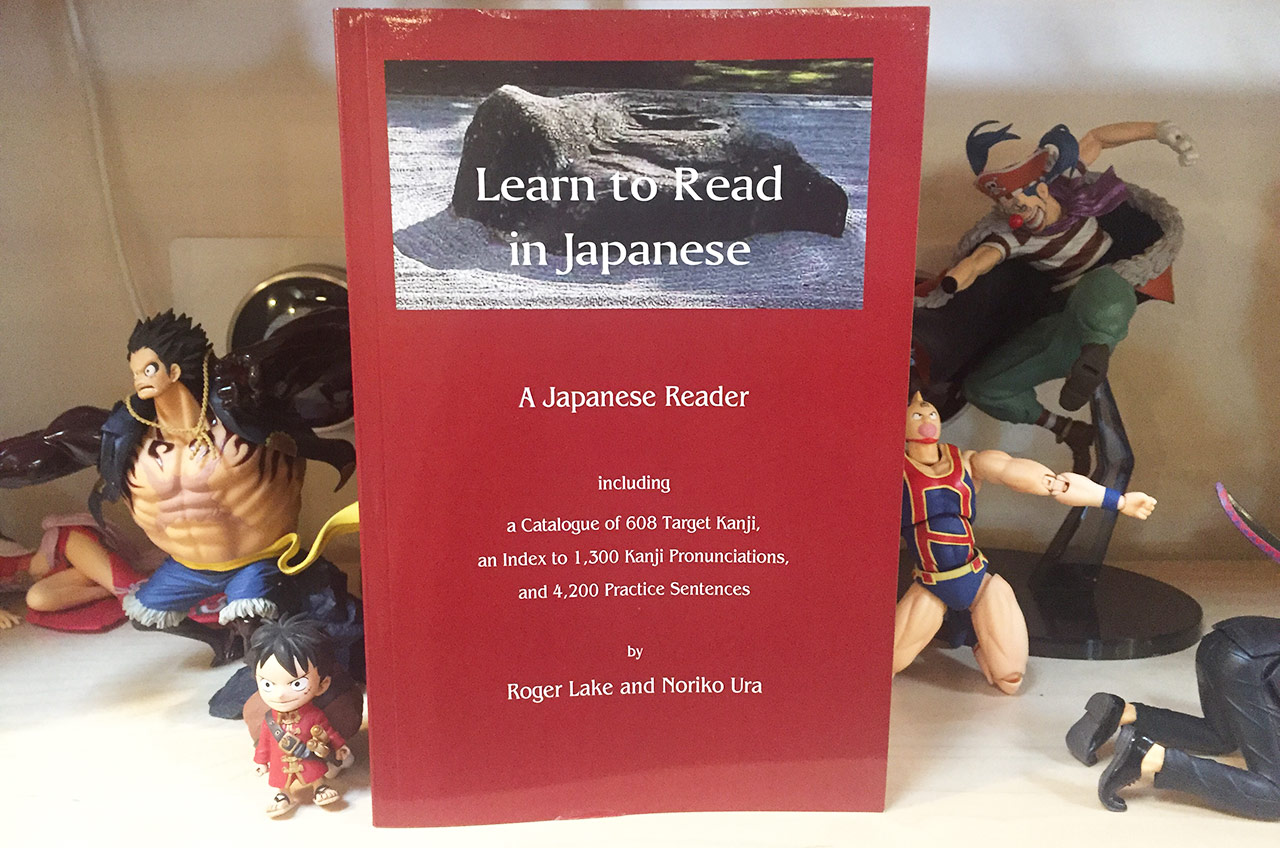 It's not every day that a new, old-fashioned (and by old-fashioned I mean paperback, not digital) Japanese textbook appears on the scene. Most new content aimed at teaching Japanese is located online nowadays, which is why I was so shocked to see a new book appear on my radar. Learn to Read in Japanese: A Japanese Reader was released at the tail end of December and is a pretty hefty paperback. It's meant to be used by Western speakers who are starting to get into reading Japanese. This is brought to you by the people who run JapaneseAudioLessons.com, which already has tons of free audio content.
The tome contains 608 "target" kanji (those kanji deemed most common and important while reading) and 4,200 practice sentences. That is a ton of content for a textbook. For many people, the search for reliable context sentences can be a major pain in the butt. Many online dictionaries have an example sentence section, but they don't include readings for the kanji, and some have questionable English translations, while others don't even include where the sentence came from in the first place. With 103 small chapters, broken up by the kanji sets they use, this is a fantastic example sentence resource. Each Japanese sentence comes with a romaji pronunciation breakdown and a very literal English translation. The translations are purposefully specific and not necessarily "proper" English, but they get the original Japanese meaning across — something that can be an issue when looking at more localized translations.
If you're looking for a good supplement to your everyday learning methods, especially if you're getting ready to read Japanese in the wild, this book has plenty of content to work through. You will also pick up kanji as you progress, if you aren't already a master at that. And it's especially nice for people who hate learning off of a computer screen.
LanguagePrintables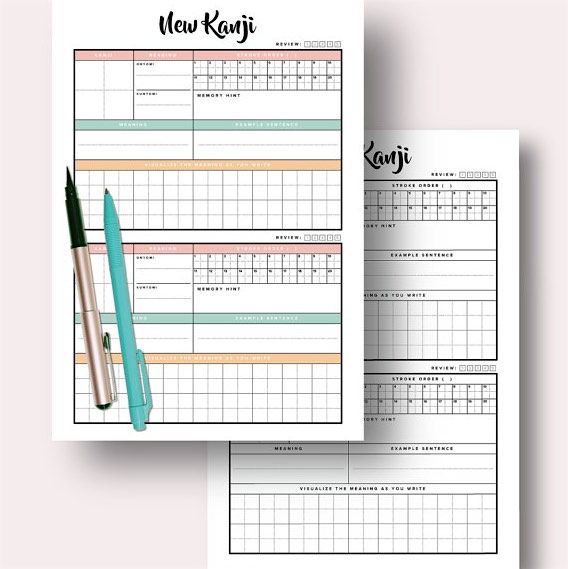 Are you the kind of person who needs to write something down to remember it? Find yourself searching for better looking notebooks and charts to practice your kanji or vocabulary? Well look no further. Creator of the popular Tumblr Nihongogogo (also known as Jen), created some Japanese Printables at a super low price on Etsy.
There are printables that teach Hiragana and Katakana, journaling guides for different levels, a slang resource, and the very popular kanji practice pages. Instead of searching through Google images for an hour, squinting at the blurry boxes (which you really shouldn't use to practice kanji), or spending a ton of money on expensive Japanese notebooks, LanguagePrintables is an easy alternative.
Current products range anywhere from $1.49–$7.99, and they all have rave reviews from the people who've used them. So if you're the type of person who learns best by writing, this is a nice, clean way to do that.
---
Hey! Have you found any amazing new learning tools you want to tell us about? If so, please share them with us on Twitter (@Tofugu) or send us an email at hello@tofugu.com. We'll make sure to try them out and give you a pat on the back if we decide to feature it in this series. Until next month!