This resource has been featured in: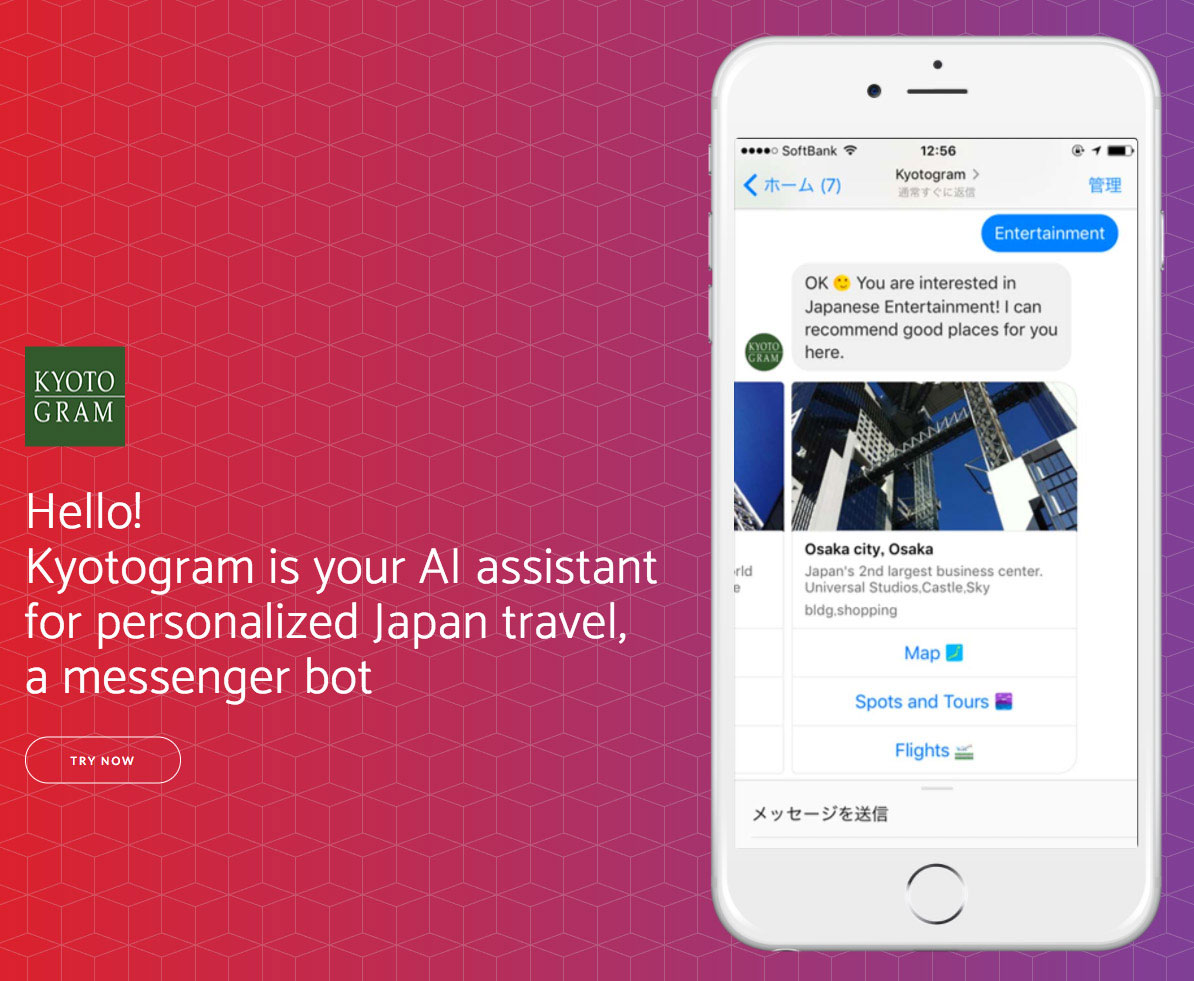 Similar to Tabiko, Kyotogram AI Chatbot is a bot you can talk with to help plan your trip to Japan! But instead of relying on a specific type of smartphone app, all you need to do is have Facebook Messenger installed and you can start getting advice on booking flights and hotels, finding cheap restaurants, and all the other tourist questions your little heart needs answered before you make your way to Japan.
You choose the city and the type of help you're looking for, and then the bot immediately sends you lists of options to choose from.
I won't go too deep into this, but I do want to say: if the reason you haven't gone to Japan to start using Japanese is because you don't know where to start, start here. It's just a bot. It's not a person (though it was designed by them) so you don't have to be embarrassed.
Just plan an imaginary trip if you want. But remember, the best way to practice your Japanese is to actually use it with real humans. So go for it!