This resource has been featured in: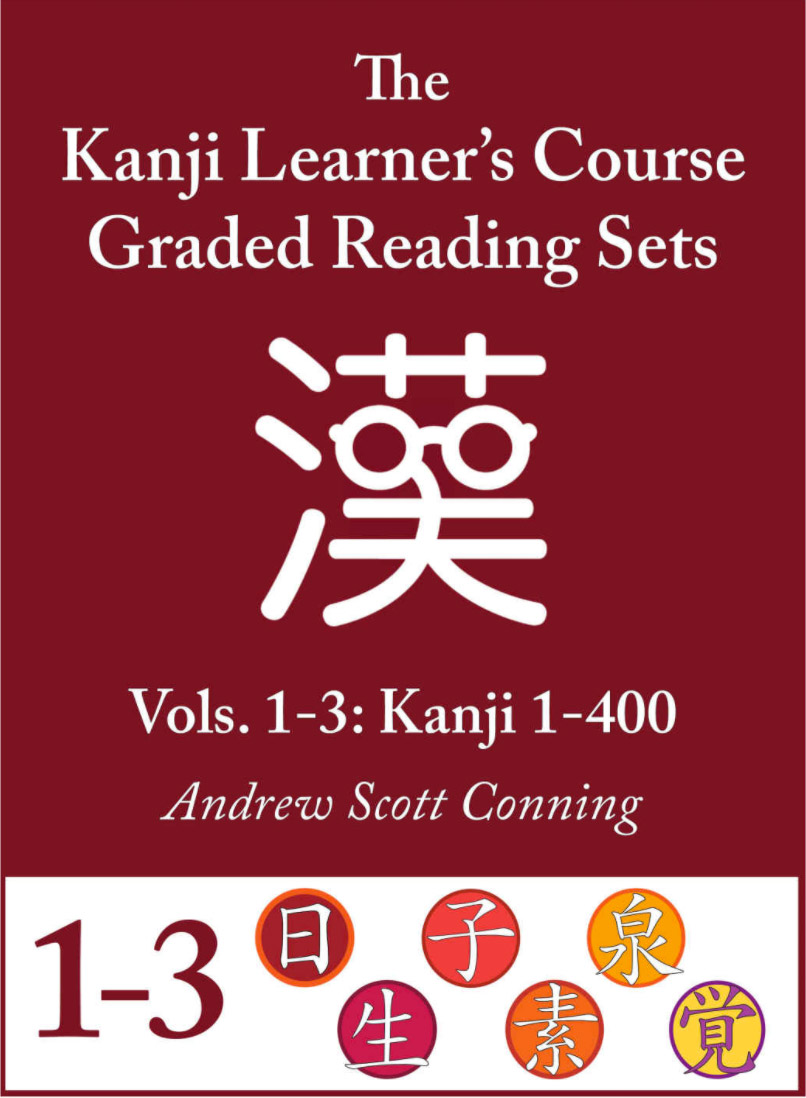 A new series called The Kanji Learner's Course Graded Reading Sets by Keys to Japanese just came out this month. As the title suggests, the three volumes currently available offer sentences that correspond with The Kodansha Kanji Learner's Course book. While it may not look like the typical "graded reader" (which usually take the form of short stories or kids' style books), this series does follow the most important rule: it only introduces kanji that you already know. Now, there are a few caveats. This book assumes you "know" kanji because you've been using the corresponding textbook and that you already have some knowledge of Japanese grammar and non-kanji words.
This is not a graded reader for absolute beginners of Japanese. But if you're already a fan of Kodansha's KLC, then this is an absolute must to help you start reading real Japanese.
For each kanji there are sentences covering all of its possible readings. The first few entries have tons of grammar glosses to help you fill in the gaps of your knowledge. These glosses even have references to popular grammar resources like Genki, Tobira, and the Dictionary of Japanese Grammar series, where you can learn more about a given grammar point.
While only the first three of the eventual nine-series set have been released, they cover the first 400 kanji taught in the KLC. The entire series will support sentences for 2,300 total kanji. That's even more than all of the jōyō kanji!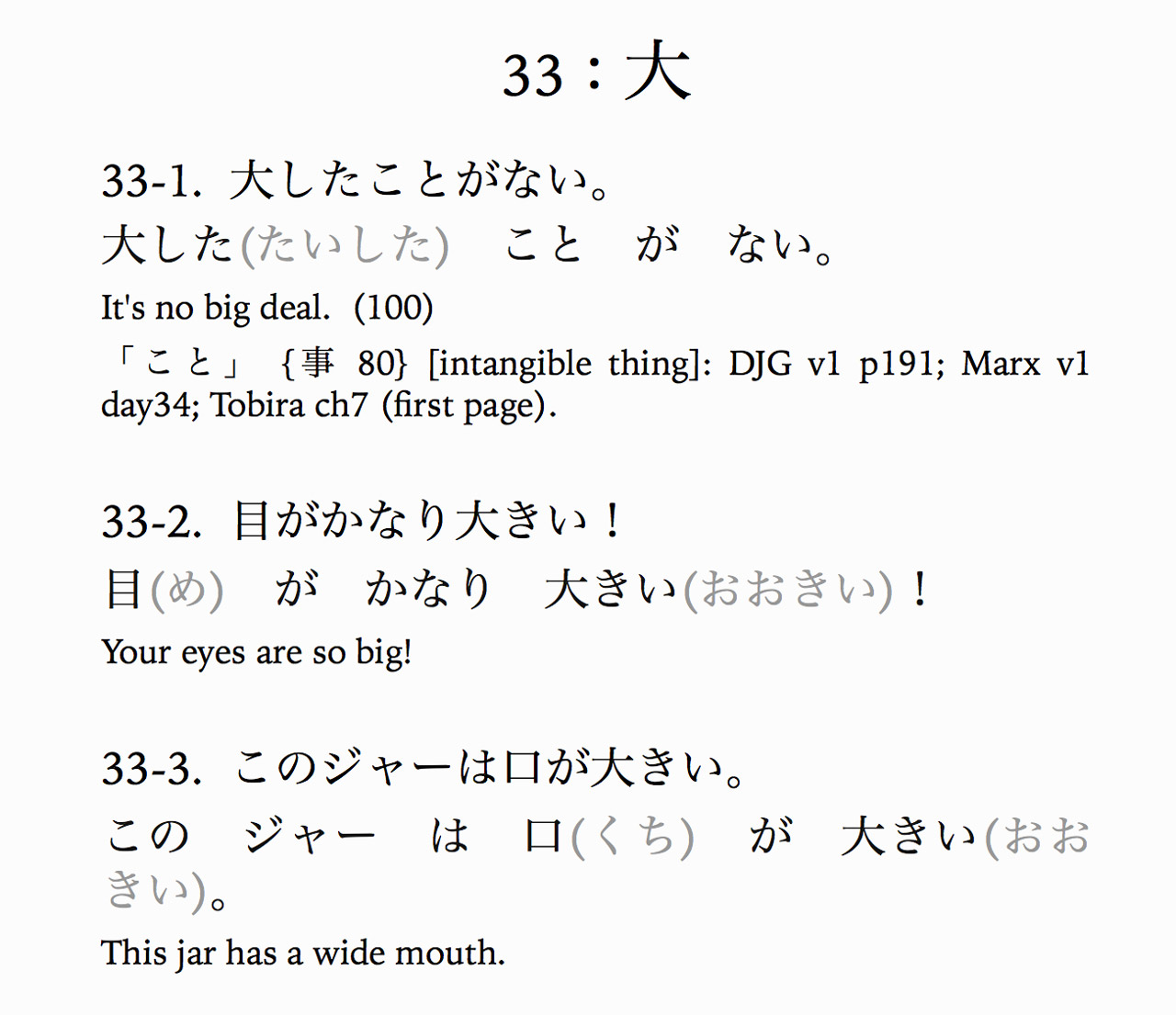 And if you have questions about, you can ask them on their Facebook page. Or you can just use it to track your progress and make some Japanese learning friends!
Let me just say that even if you aren't using this textbook on your own or in a class, these graded readers might be a good supplement for a few reasons:
You should be learning kanji anyway and these are ordered from easiest/most common to hardest/least common. Odds are, no matter what you're using to study kanji, these sentences will be helpful.
If you're using any of the grammar resources we mentioned above, you can use these sentences to help reinforce that learning too! It's a win-win.
Oh, and the first book? Absolutely free. If you don't have an iOS device or a Kindle you can just download and use the PDF at no cost! So at least take a look and see if this is the context sentence resource of your dreams before you move on.