This resource has been featured in: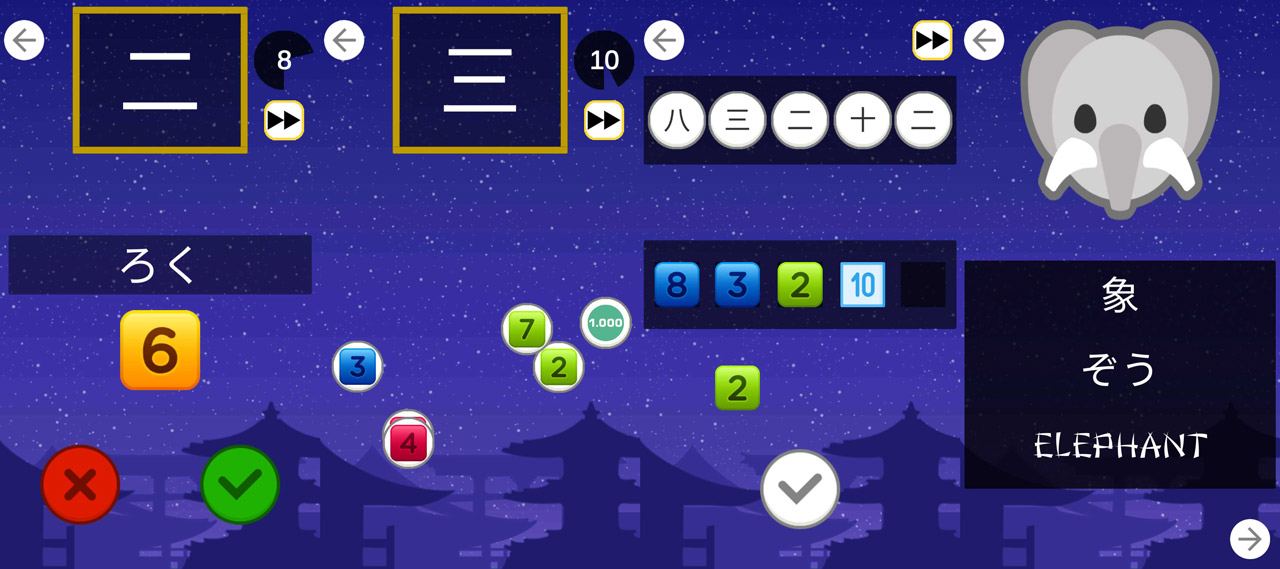 Kanji-learning is a long journey that requires hard work, so it's good to have some fun with kanji drills once in a while. The Android app Kanji Narau can fill that need.
There are three types of games to play divided into eight categories like numbers, animals, fruits, weather, and insects. Click Test and the games begin!
True-false quiz: When the kanji and image match, tap the green check. When they don't, tap the red X.
Kanji bounce: Tap the bouncing balls that match the kanji.
Kanji line-up: Drag and drop the images in the same order as the corresponding line of kanji.
If you need a refresher, there's also a Study option for each category that shows images, kanji, and English translations. This might be a good way to remind yourself of kanji you know, but it's not the best way to learn.
Kanji Narau can be a fun way to test your kanji recognition skills. Just be aware of the persistent (and sometimes loud) ads that play after almost every game and test.