This resource has been featured in: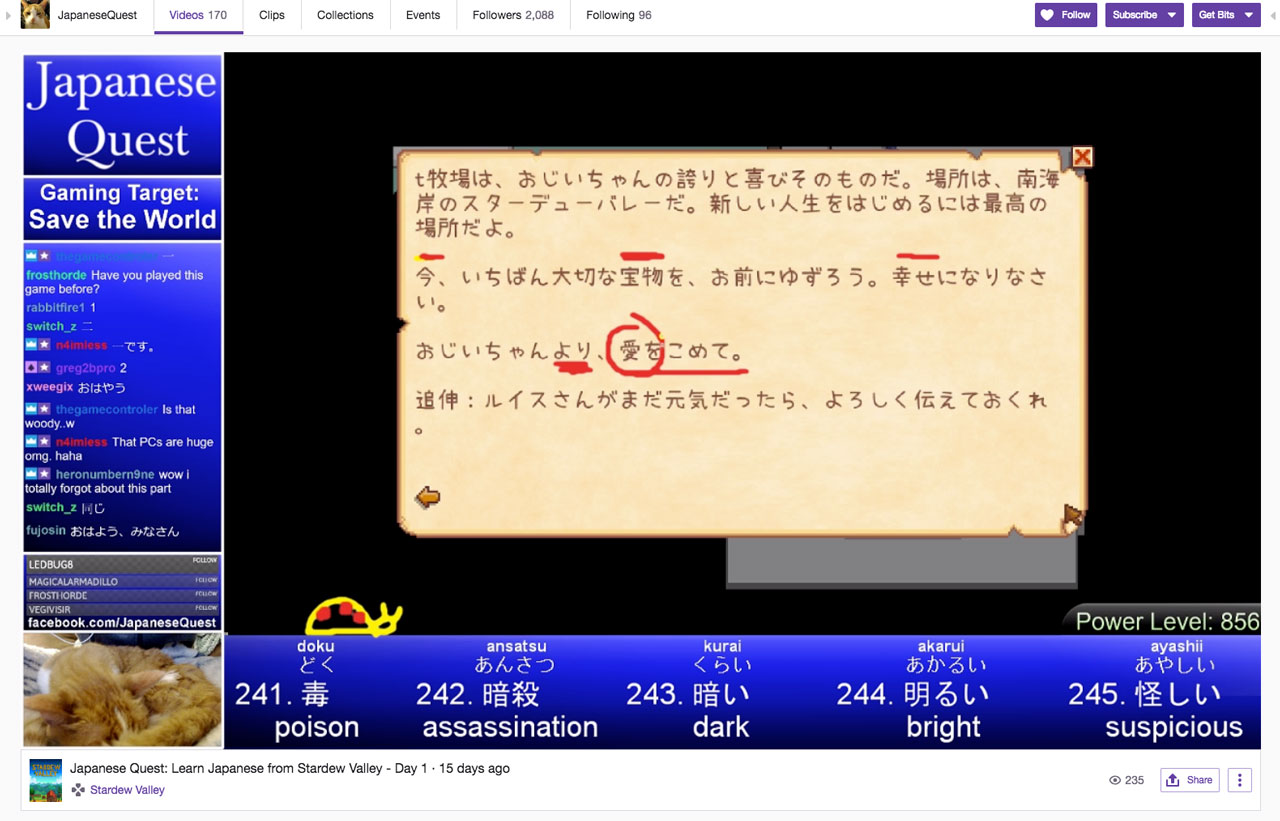 This Twitch channel is run by a Japanese language teacher! Akira先生 plays through different video games in Japanese, going through the words and grammar one by one. There is a Discord where you can discuss your own "Japanese Quest," and when he streams, if you catch him live you can ask questions about the language as he plays.
You're meant to start at the beginning of the videos and work your way to the present, keeping track of new words in a spreadsheet made by the teacher. There's also a convenient Anki deck with all of the words he's covered so far.
Akira先生 also started teaching with Stardew Valley in Japanese — a game we've recommended before! If you're already using the game to study, these videos are the perfect companion to make sure you're getting the most out of it.
If you enjoy his run of Stardew Valley, there are also tons of videos featuring Zelda: Breath of the Wild and Xenoblade Chronicles 2 that you can choose from.
He hopes to help all of you level up your Japanese skills and (hopefully) get that vocabulary power level to over 9,000 (words). And if you're already watching streams, you might as well learn something while you're at it!