This resource has been featured in: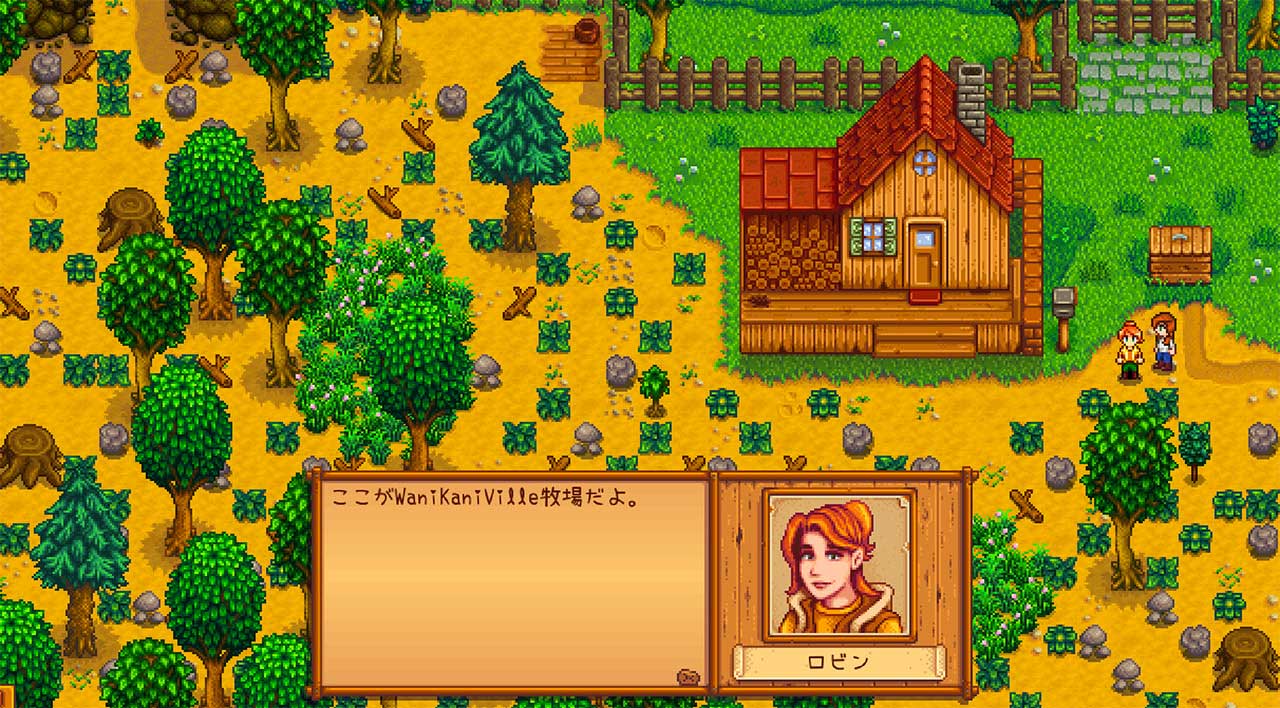 Stardew Valley was my favorite game of 2016. It's got all the best parts of Harvest Moon and Animal Crossing, an amazing soundtrack, and tons and tons to do, so it feels like you're never really "finished." It's also incredibly relaxing. And now you can play it in Japanese! I guess dreams do come true.
Anyway, Stardew Valley may look like a game that's just about growing and harvesting crops, but it's really about relationships. AND growing and harvesting crops. And taking care of animals. And mining. And cooking. And falling in love. I told you there was a lot!
But because it's first and foremost a game about relationships, the new Japanese language mode turns Stardew Valley into a great study tool.
Playing the game in Japanese can help you learn the names of crops, food, fish, animals, swords, and hats. You will have to learn how to talk to your neighbors to find out their likes and dislikes. And most of the conversations are simple, easy-to-understand, and more realistic than Japanese games that revolve around supernatural or medieval stuff. Plus, you'll learn game-related vocabulary (inventory, save, go to desktop, etc).
Another bonus: the Japanese font is in an easy-to-read "handwritten" style. So if you've only read computer fonts, this can help you mix it up.
All in all, Stardew Valley was worth playing before, and being able to play in Japanese makes it even better. Oh, and if you get stuck and decide it's too hard, just switch back to English from the menu until you know what you're supposed to do, then try again when you're ready.