This resource has been featured in: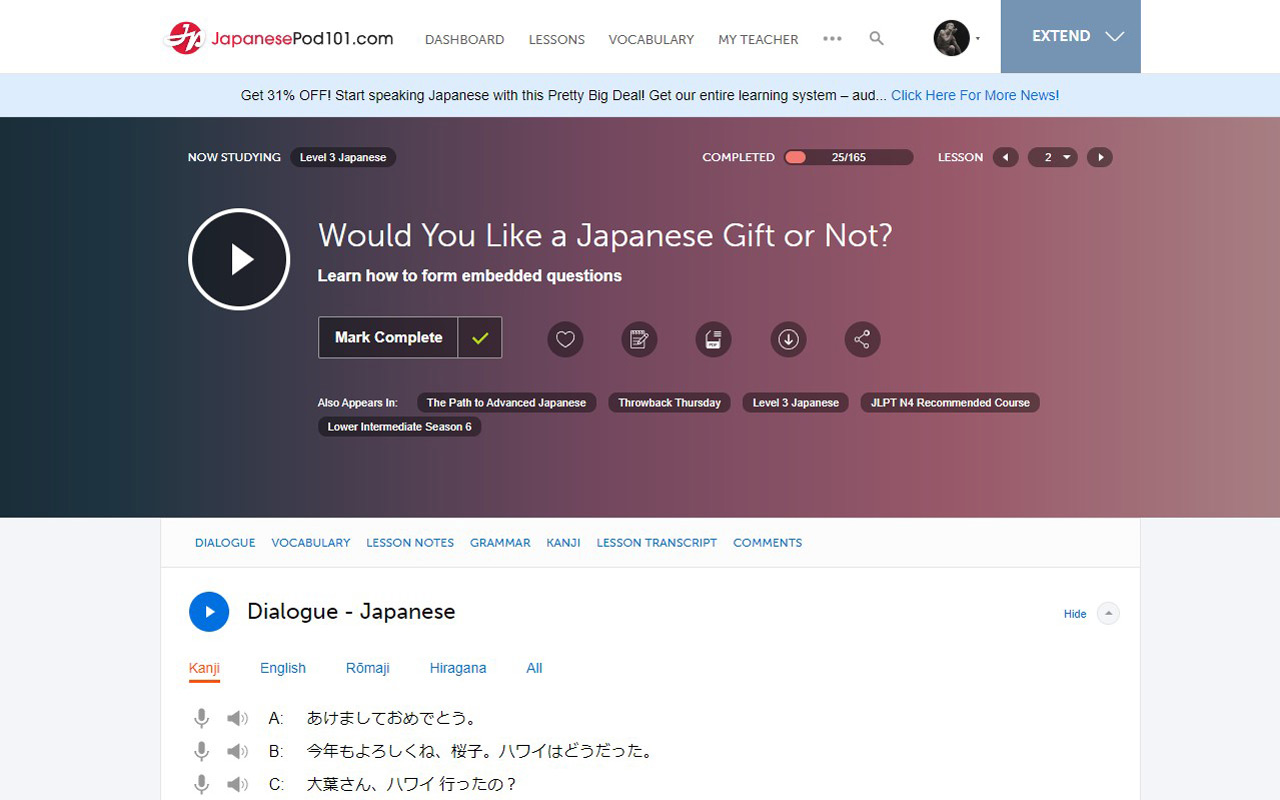 Nowadays, Japanese learners are inundated by the availability of resources. Regardless of which language domain you want to practice, there's a ton of valuable resources available to help you practice. One of the most difficult domains to practice is listening, as learners can easily find themselves lost in a podcast that's far above their level.
JapanesePod101.com remedies this in two ways. For one, they have a massive library of episodes available, ranging from complete beginner up to "advanced", which caters to N2 level learners. Second is the format. Rather than either unscripted chatting or super toned-down scripted content, JapanesePod101.com's episodes tend to mirror a textbook lesson: first a bit of chatting, then a model dialogue, followed by breakdowns of the grammar and vocab used.
There's copious use of English, especially at the earlier levels, and the pricing structure is misleading at best. But for someone looking for a more comprehensive audio-based lesson as opposed to simple listening practice, JapanesePod101.com's massive library might be just the ticket.
For more, check out our review.