This resource has been featured in: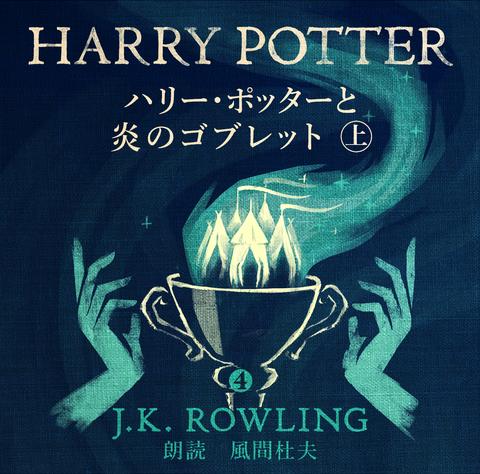 The fourth book in the Harry Potter series is available in audio book format.
This book, a beloved favorite to those young, old, and otherwise, can be used to help study Japanese!
I'd recommend picking up the Japanese version of the book (they have the Japanese ebook available as well, if you don't like physical books) and reading along as you listen. Even better would be trying to read aloud as you listen, especially if you want to mimic the strong, male radio voice of Morio Kazama.
And if you've already read the Harry Potter series, you'll be able to discover it all over again (or for the first time if you're still holding out). So even if the language is hard to follow or too quick to understand at first, this is a story you know. You should be able to follow along even if you don't pick up everything right away.
Unfortunately, I have to put a big disclaimer here for a few reasons:
The Japanese localization of Harry Potter is a little… weird. I'll be nice and leave it at that. I recommend you do some research before you spend money on these because—
The fourth book is so long that the audio book has been split into two parts (上 and 下), as is the case with many long Japanese books. This means you have to pay a total of almost $60 to get the whole thing.
So maybe check out the first book before you commit to spending that much on a book that's got some serious strangeness going on in it (and I don't mean the magic).
Update: The Pottermore store closed in 2021, but you can find the audio book on Audible US and Audible Japan.