This resource has been featured in: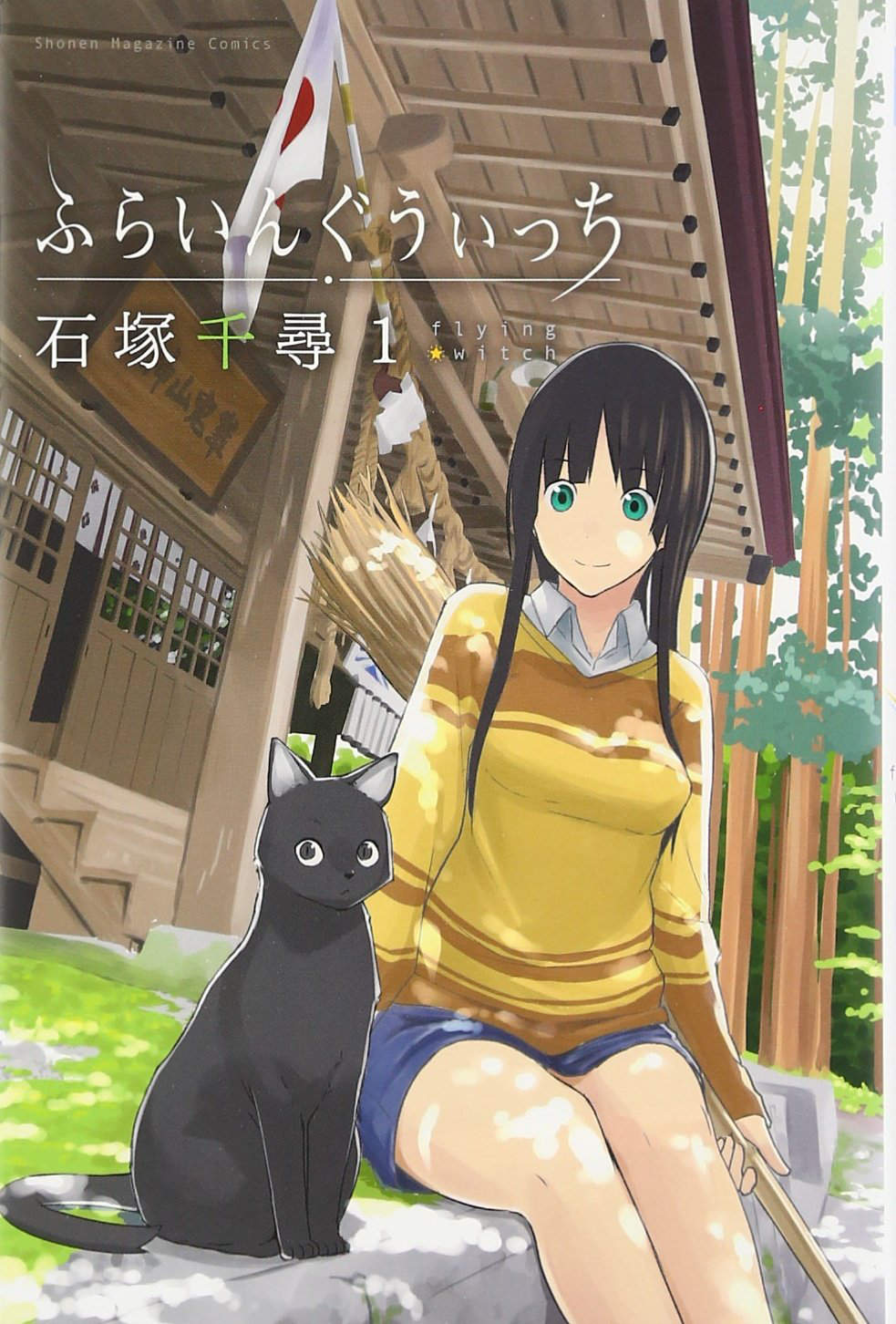 ふらいんぐうぃっち is a modern-day story about a witch, which is a somewhat-similar story to Kiki's Delivery. This manga is about a fifteen-year-old witch named Makoto, who moves to Aomori prefecture, on the northern end of the main island of Japan. She stays at her relatives' typical country side farmer's house, to go to a high school (not a Hogwarts-like school, but a regular school) and also trains as a witch in Aomori, which has an abundance of natural resources. So as you read this manga series, you get to enjoy learning about the slow life of northern Japan too. Despite the unrealistic fictional setting, Makoto being a witch somehow blends into reality very well. The focus of the story is more on the peace and joy of daily events rather than struggles or ups and downs, which makes it a nice and fun read!
There's also been an anime adaptation for this manga series.
For Japanese Learners
The main character, Makoto almost always speaks in the polite form (using です/ます style), so if you are familiar with the polite form, this manga would be more manageable. Overall, just like you see in most manga, you will often see conversational expressions used, from shortening words such as とこ for 所 or sound changes like 居候 becoming いそーろう, in this manga series as well. The WaniKani Community has a shared vocabulary list that covers expressions like this, so make use of that for your reading experience.
The story involves characters with different demographics — for example, Makoto's second cousins, who she lives with, are a girl (elementary school student) and a high school boy. The siblings' dad speaks with the thickest Tsugaru accent. They all speak a little differently, so you get a taste of the different ways people speak in Japanese, even a dialect!
Want to take a peek? Click here and enjoy browsing!
Comments From Fellow Japanese Learners
It's the first manga I ever read, and I managed it entirely on my own (probably without understanding everything perfectly!). Plus, there are really good vocabulary lists available via the WaniKani book club for it ;) Although it's about a witch, the setting is mostly about the everyday, so the vocabulary isn't particularly crazy and any magical words you do encounter get repeated enough for memorization. The protagonist is very polite, so speaks nice and clearly. It's probably the easiest manga I've come across which wasn't aimed at little kids. And it's just super nice!
Radish8
Very often, something nice or funny happens, and this gives a very warm and cozy feeling to me. From the Japanese perspective, the text is with full furigana, so the WaniKani level is not an issue. The witch (Makoto) always speaks in polite form, so her speech is very understandable. Of course, the others also use casual language, but it never gets rough or extremely contracted, so I think it is fairly easy to understand. The series is set in Aomori, and occasionally somebody speaks some Tohoku dialect, but Makoto does not understand that (which is quite funny in itself) and needs help from her cousin. This way it is also a good first contact with dialects.
NicoleRauch
Useful Links