This resource has been featured in: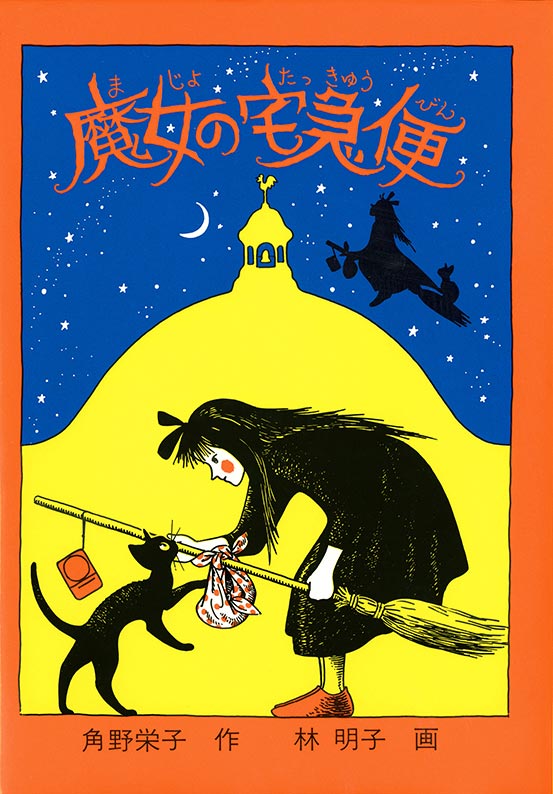 Does the title sound familiar? You might know the Studio Ghibli movie with the same title, which is the animated adaptation of this book. The story is about a teen witch named Kiki and her new life after a move, where she tries to stand on her own two feet away from her hometown and family, as all young witches traditionally do. The story follows vaious parts of Kiki's life, from her struggles and growth, to some romance and heartwarming episodes with the people she meets in her new town.
"I've already watched the movie like hundred times! Is it still worth reading the book?" — Yes, absolutely! Even though the movie and the book share the main storyline and settings, you will definitely find differences and grow to love the book version in its own way. Another bonus for reading the book is that you get to learn the after story. The movie is based on the first book, but there are actually five more books in this series, which continues to follow Kiki's life. Have you ever wondered if Kiki and Tombo live happily ever after? If so, the series will be the perfect reading project for you.
For Japanese Learners
Since there are fewer (or close to zero) visual cues compared to the other manga and picture books, it's not a perfect book for complete starters, but it shouldn't be too challenging for upper beginners with a good foundation of basic vocabulary and grammar. Written by Eiko Kadono, who's received multiple awards in children book literature, the writing style is still approachable, vivid, and exciting. The story telling parts are written in the polite form, using the です/ます style, so if you are familiar with that writing style, you have an advantage!
The series has been published by a couple different Japanese publishers —  福音館書店 and 角川文庫. The Fukuinkan edition has some furigana and illustrations, and the Kadokawa edition has close to no furigana and no visuals. You might want consider picking the edition that fits your purpose and level. It has the least furigana among all the books from this list, but even if you're at around WaniKani level 10, you'd be surprised by how many kanji you'd recognize throughout the book. If you want to read comfortably and enjoy the story without worrying about vocabulary too much, starting the book when you're around WaniKani level 20 appears to be the sweet spot. Since it was first published in 1985, some of the word choices and expressions feel slightly old-timey, but those are still great things to learn as you'd probably see them in long-selling beloved books like this.
Want to take a peek? Here's a sample chapter from the Kadokawa edition.
Comments From Fellow Japanese Learners
I thought it was a very nice story about a young girl growing up and becoming independent. From the Japanese perspective, the kanji usage is moderate. Therefore it is readable even for lower-level WaniKani users. (There are editions with more and with less furigana, but there is no full-furigana version.) But it also doesn't lean in the direction of all-hiragana-endless-rows-of-characters either. The grammar is also not too hard most of the time. I think if you know N4 content, you will be fine.
NicoleRauch
I enjoyed Kiki's Delivery immensely. I recommend it because many Japanese learners are inspired by Studio Ghibli, and it will push beginners to get through their first book.
eainge
Useful Links