This resource has been featured in: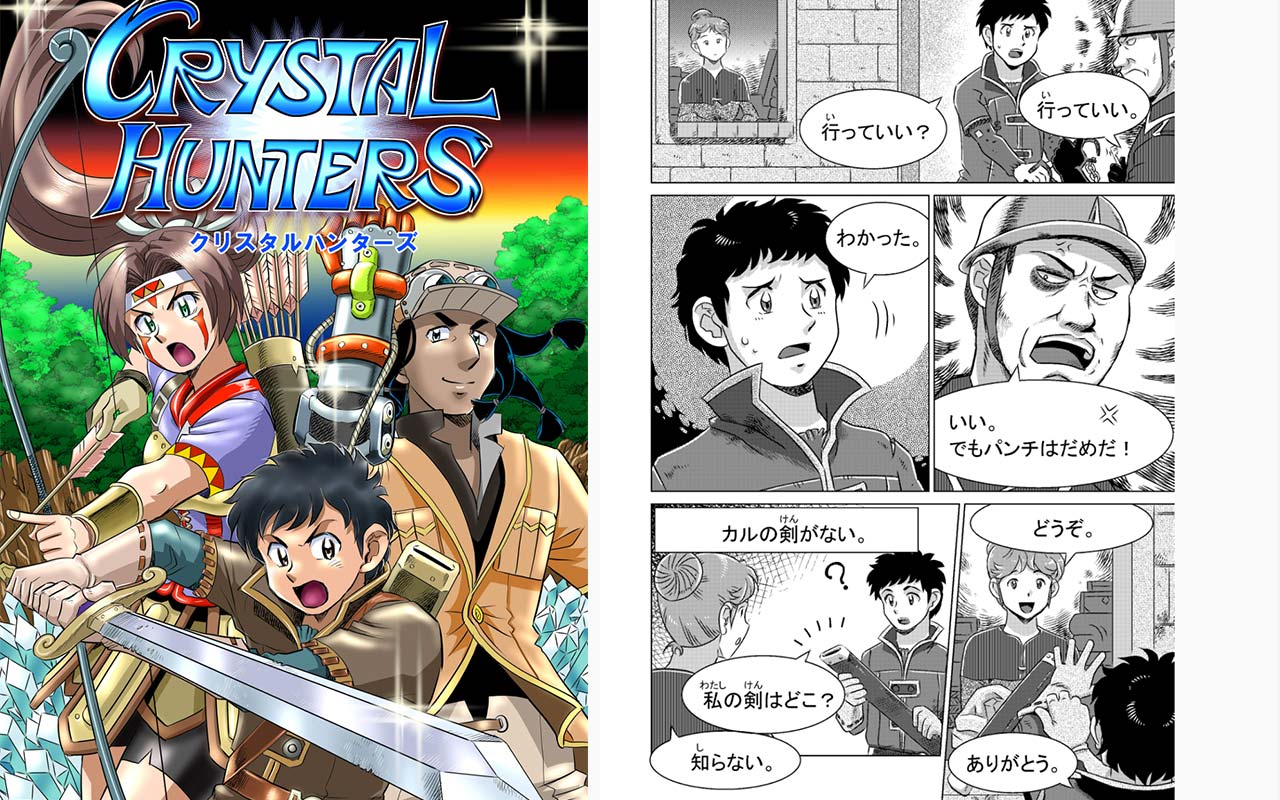 Being able to read manga is one of the most common motivations for Japanese learners, but let's face it — reading in Japanese is hard! There are some beginner-friendly books that are popular among Japanese learners, but native content still tends to be challenging for many beginners. However, if you still want to purely enjoy reading manga at an early phase of your Japanese learning journey, Crystal Hunters's got your back!
Crystal Hunters is a fictional story with monsters and magic, and there are two versions of the content — "Japanese" and "Japanese (Natural)." "Japanese" content is designed for beginners to be able to enjoy reading similar to a graded reader. Using simple and easy vocabulary and grammar, it's a lot more accessible than regular content intended for native speakers. On the other hand, "Japanese (Natural)" focuses more on sounding natural than beginner-friendliness. There have been three volumes for this series so far, and the first volume of both versions is available for you to try for free! They also have free resources that include useful things like a list of vocabulary used in the story, so make sure to check them out along with the manga.
If you are an absolute beginner, yet can't wait to read manga, Crystal Hunters would be the perfect material for getting used to reading Japanese text in context. It'll also give you a good opportunity to reinforce your knowledge of hiragana, katakana, kanji, and basic grammar concepts that you've learned.