In recent years, many people from different countries have been coming to Japan. Their reasons for studying Japanese are as various as their backgrounds. Due to this diversity, local governments have begun shifting their attention of language education to a wider age-range of non-native speakers, since these people aren't all school-aged students, after all. However, there are still some learners that manage to slip from the clutches of even these education systems. Japanese Junior High Night Schools, or yakan chuugaku 夜間中学 , have been picking up the slack. They have actually been accepting these non-native students since after WWII, and the number of non-Japanese students in these classes has been rapidly increasing in recent years. In fact, now approximately 70% of the students are non-Japanese! Today, we'll be learning about these nocturnal classrooms.
How To Get Into A Yakan-Chuugaku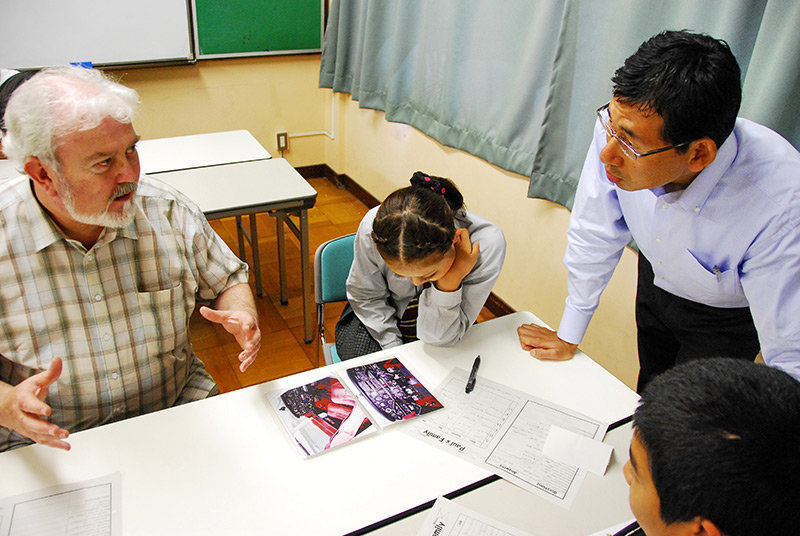 Yakan-chuugaku are public junior high night schools designed for those who were not able to complete their compulsory education. In Japan, compulsory education laws require six years of elementary and three years of junior high school. Although the Japanese Ministry of Education, Culture, Sports, Science and Technology has just started discussions over a new system (which would unify elementary and junior high), one thing would remain the same: compulsory education will be 9 years with every child being required to complete this if they are between the ages of six (five in the new system) and fifteen.
Reality, however, is often quite different. Approximately one million people were unable to graduate due to many reasons, including poverty, mental illness, and even issues related to one's own nationality. Those people are the individuals who get targeted by the junior high night schools.
While everyone who attends school in Japan should be sure to check their local requirements, as a general example I've cited the enrollment requirements for this type of school in Tokyo:
People who meet the following conditions are eligible to join a yakan-chuugaku:
Have not graduated from either elementary school or junior high school.
Living or working in Tokyo.
Must be 15 years of age or older.
The number of these schools is not adequate yet either. There are only 36 of these schools nationwide. 8 in Tokyo, 1 in Chiba, 6 in Kanagwa, 1 in Aichi, 11 in Osaka, 1 in Kyoto, 3 in Nara, 3 in Hyogo, and 2 in Hiroshima. Since they don't exist in many prefectures, some people have to give up on getting fundamental education. Therefore, there is a movement towards trying to establish junior high night schools in every prefecture throughout Japan.
A Night School Junior High History Class
After WWII, poor children who could not attend classes during regular hours due to family responsibilities / work claimed their right to learn. In accordance with such a demand, schoolteachers temporarily organized an evening class for these students in Osaka in 1947, and that was the start of the junior high night school.
After that, the number of schools increased as well as the number of students. However, after the number of students peaked to over 5,000 in 1955, it decreased markedly because Japanese living standards improved and the educational infrastructure was better developed. Following this situation, the Japanese Administrative Management Agency even recommended that the Ministry of Education (now the Ministry of Education, Culture, Sports, Science, and Technology) should end junior high night school classes as soon as possible, though it never actually happened.
Around this time, the age range of the students in these schools began expanding. It was originally opened for students that were of junior high school age, thus the name "junior high night school". Yet, it was concluded that they should extend the right to attend these schools to those who missed school because of the war, or financial problems. This extension was also provided to the Korean people who had come to Japan and were so busy making a living that they were not able to go to school during working hours.
But, the number of Korean students began to fall in 1974. Instead, the number of Japanese orphans in China who had returned to Japan started increasing, especially starting in 1978 following the Japan-China Treaty of Peace And Friendship. Chinese students at the night schools reached 2,772 in 1980, and they continued as the majority group for a while.
In 1990, a law called "immigration Control and Refugee Recognition Act" was established. This law made it easier for people that descended from Japanese expatriates, or Nikkeijin 日系人, to enter Japan. This caused the descendants of Japanese families from countries in South America, such as Brazil, Peru, and Argentina to increase in population. This resulted in more of these people registering for junior high night school, with student attendance reaching 3,424 in 1999.
The Curriculum Of Junior High Night School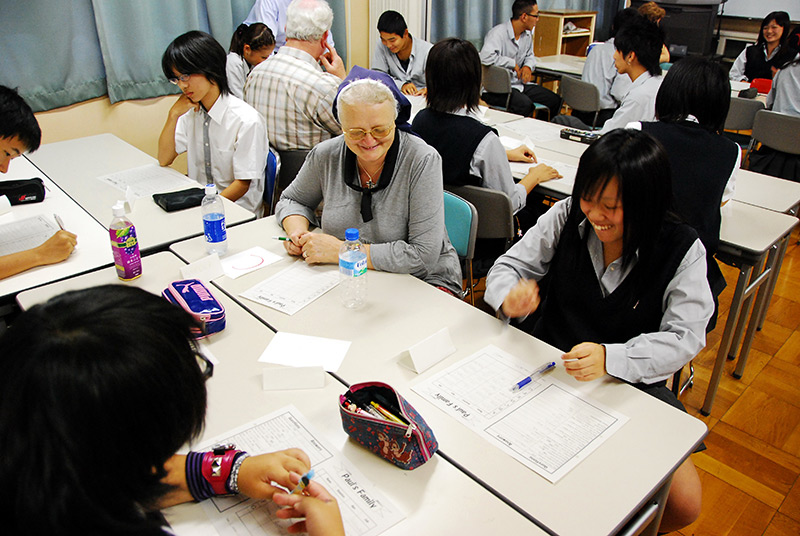 Students can enter the school anytime as long as they meet the requirements, although it's difficult for non-Japanese students to obtain proof that they have not graduated from an elementary school or junior high school already, and therefore the qualification exam is not that rigorous.
Once they enter a school, it's designed so that every student will study the entire junior high school curriculum. So, some schools have Japanese language classes for those who are not fluent in Japanese yet. Students are usually classified by their Japanese ability, age, and their purpose of studying. The classes cover everything from basic reading, writing, and arithmetic to all the other junior high school subjects. There are 4 classes in a typical day and each class is usually 40 minutes. The subjects covered in a regular class are usually Japanese, math, social science, science, English, music, art, health and physical education, industrial arts and home economics. The subjects of a Japanese language class are Japanese, music, physical education, art, industrial arts and home economics, and homeroom activities. Depending on the classroom you belong to, the allotment of the subjects above can differ as well. For example, a class with younger aged people tends to have a similar curriculum to that of a daytime school, whereas the classes with elderly people tend to focus more on studying Japanese.
Problems Awaiting Solution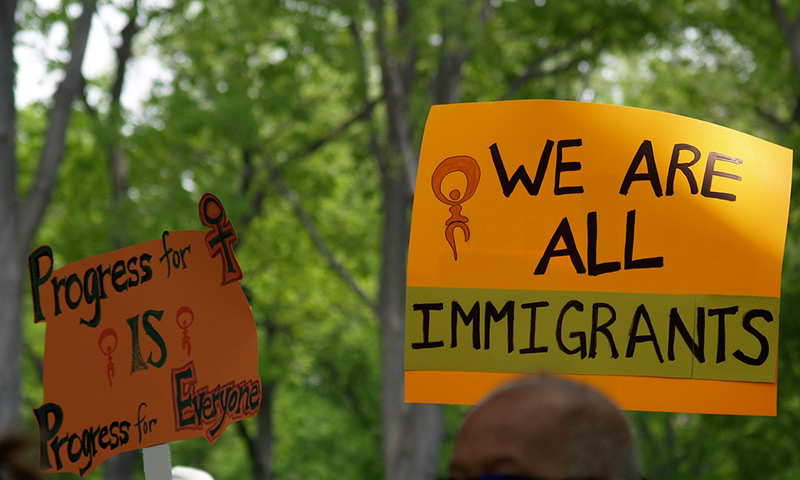 Unlike education for children, the syllabus or learning objective of the education in junior high night schools is different depending on each learner, especially so for different generations. Even among the younger generations, those who are aiming at the next stage of education are more studious than others who are just there for the credits. There are also many more children who are here simply because of their parents' jobs, so they are only interested in learning Japanese for daily conversation and show no interest in other subjects.
The situations of each student also varies greatly. Some students have opes of getting a job (or getting a better job) after graduating, whereas others are already working, or are living on welfare. Some students show up late every day, or have a lot of absences, due to their jobs or health conditions. It makes continuing their education very difficult. In addition, there are many different native languages to think about, lifestyles, and core values due to all the different home countries that these students come from. A teacher has to come up with ways for many different people to understand one subject. Sometimes personal curriculums have to be made, so it's a tough job to have.
Since Japan is globalizing, we can expect the variety of students to increase in these junior high night schools as well. Perhaps this will cause more issues in these schools, and make it harder for these students to learn (not to mention harder for these teachers to teach), but all in all maybe it's a good thing. It shows that Japan is becoming more diverse, even if it's slowly, and as this increases it will force the government to come up with new solutions for these people.
Because it's difficult to understand what these teachers, and students, go through, I found someone who teaches at one of these schools and interviewed her. We'll be publishing that next week, so stay tuned.