Ever wanted to feel like you are in (Japanese) elementary school again while also getting some work done on your laptop? What if I told you that you could have your cake and eat it too?
部室(ぶしつ)

Club room in a school
Then you won't be surprised when I tell you that I found such a place in Shimokitazawa, a hip part of Tokyo that's like Shibuya, but more artsy and less expensive.
Bushitsu, whose name I can only assume comes from the word bushitsu 部室, or "club room," was my fourth stop on a one-week quest to find excellent places to get some work done in Tokyo.
It's in a nondescript building, and you wouldn't even know it's there unless you already knew it was there. The only indication of its existence is a small, faded sign propped up on the floor at the top of some stairs. It makes me wonder if they even want anybody to find it.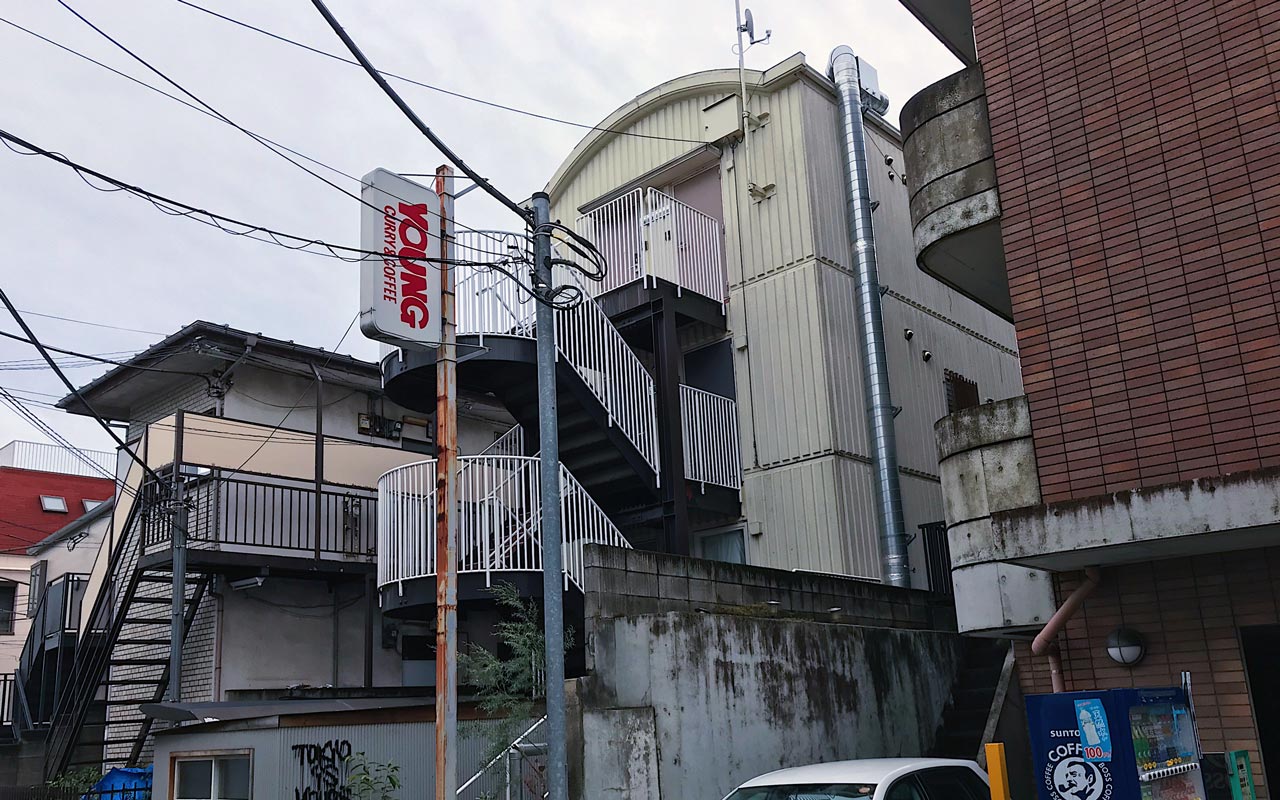 In fact, when I tried to open the door, it was locked (though a sign on the door said "please open the door freely"). A few seconds later I heard some shuffling. A middle-aged man opened the door and immediately began explaining the rules. He looked like he'd just woke up.
"We're open until 7:00 p.m. alright? That's when I'll be closing."
"No problem," I said. "Wait, what time is it right now?"
"Four o'clock."
"Okay, then it's fine," I replied.
"Once you hit three hours the price goes up, but until then it's ¥500. Please take off your shoes and put on slippers, then choose whatever seat you want."
I was the only person there, so I really did get to choose the seat I wanted.
"Actually, we're closing at 7:00 p.m. so you won't be here for more than three hours anyway. So it will be maximum ¥500."
"Ah, that's right," I said.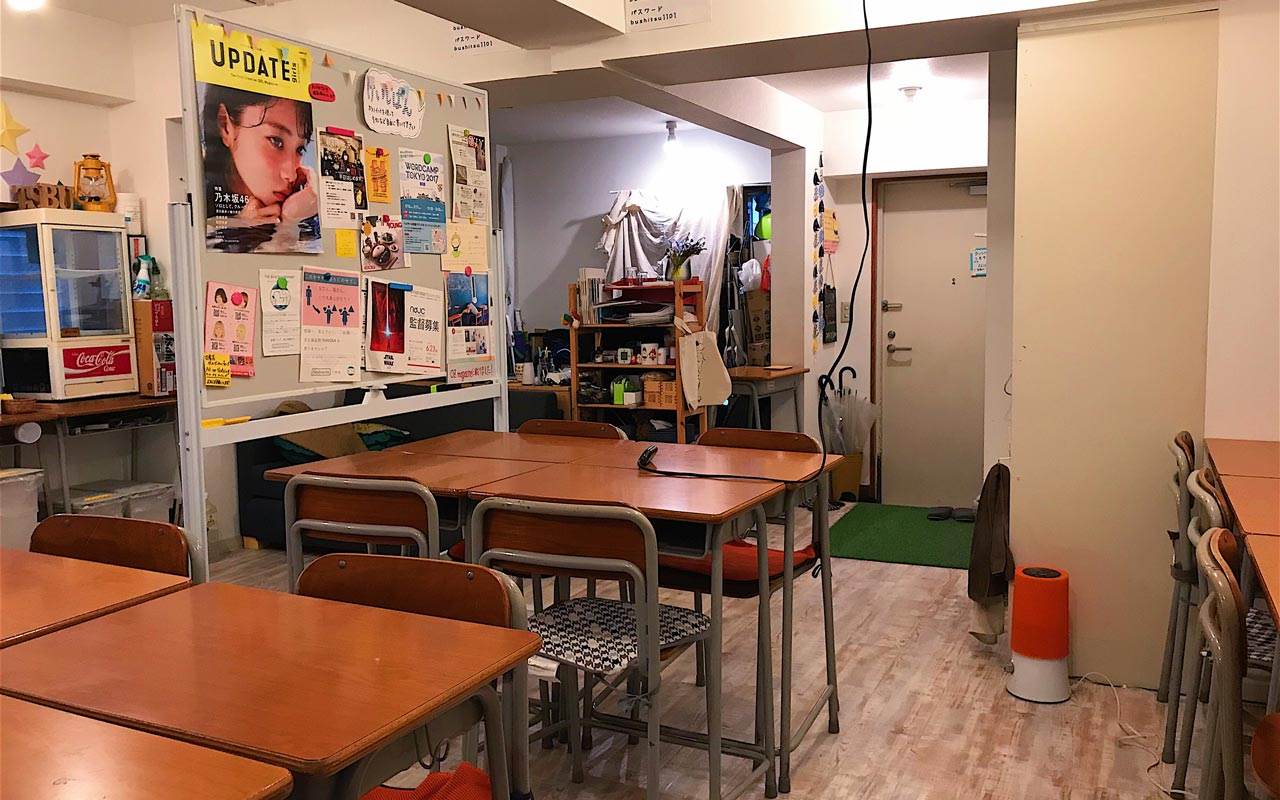 While there's one fairly normal table, almost all the workspaces are the desks you'd see in a Japanese elementary, middle, or high school. I recalled fond memories of moving my desk around to form new groups and imagined that happening here too. If you had a group of people, these desks would be perfect. If not, you can have your own space, albeit a small one.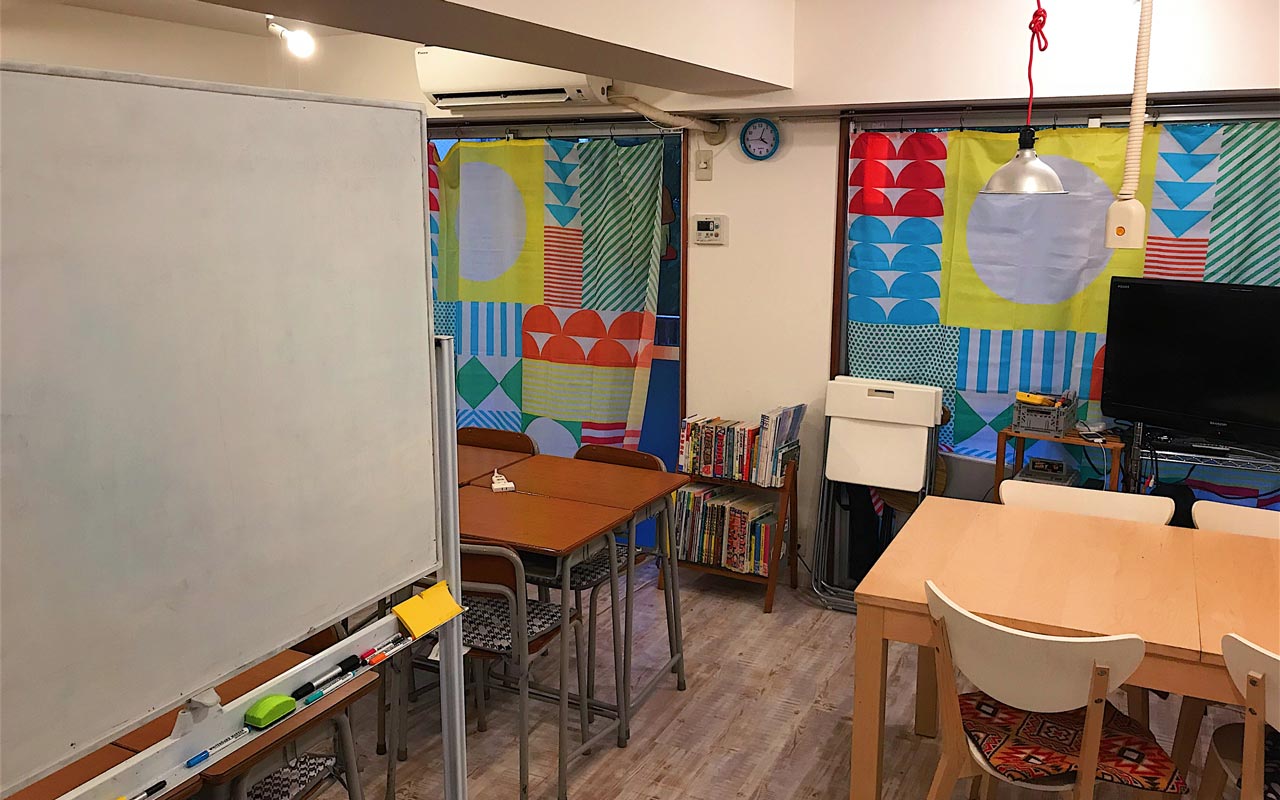 When I asked about Bushitsu, the guy at the front said people come to study, get work done, and hold events like talks, workshops, and birthday parties.
I was here today to take some pictures and write this article, though. Usually, I feel a little embarrassed to take a bunch of pictures at places like these, but lucky for me the guy got up and left for about thirty minutes; no explanation at all. So I took all the pictures I wanted.
In the back, there is a television and some old video game systems; perfect for parties, though not so perfect for my work.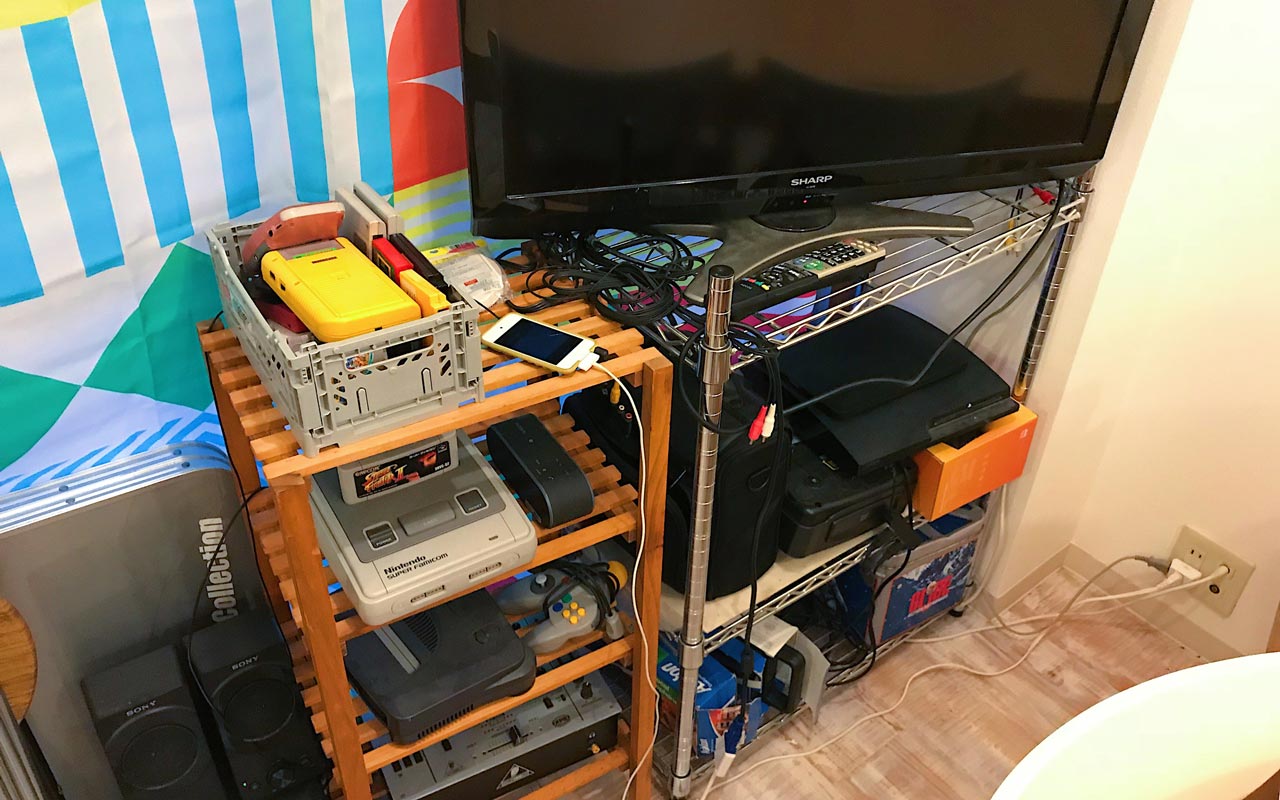 There was even an original, bright yellow Game Boy! If I didn't feel like I was in elementary school before, I sure did now!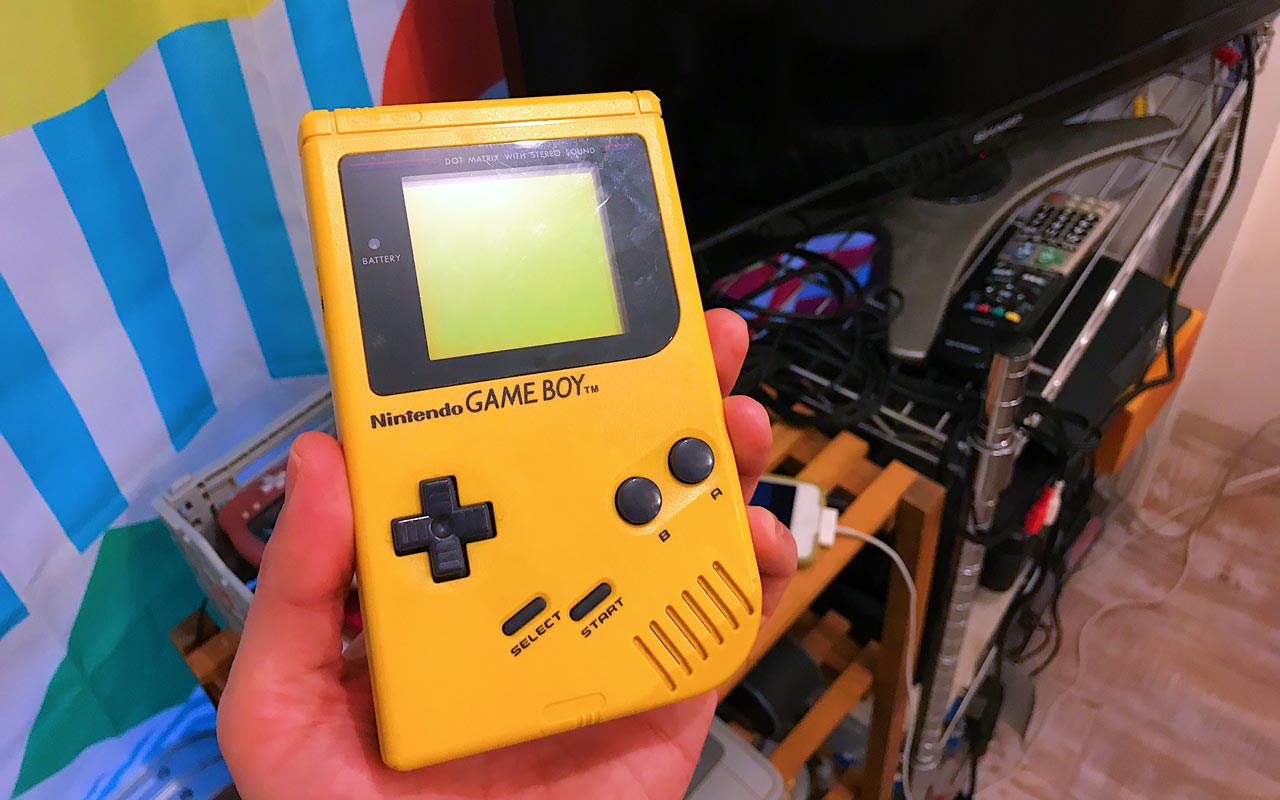 "Once you hit three hours the price goes up, but until then it's ¥500 … Actually, we're closing at 7:00 p.m. so you won't be here for more than three hours anyway."

—Old Man Who Owns Bushitsu
After taking my photos I sat down and got to work. Even though it was a lot of fun to sit at a desk made for students, my adult butt was a bit sensitive to the hardness of the chair. There are cushions on all the chairs, but it didn't help me that much. Also, my legs were a little too big for the desks.
But despite this, I was able to do everything I needed. I could have used the regular table and chairs or I could have sat on the couch … but I wanted the full experience, so I sat at the school desks. And if I was too comfortable I probably would have fallen asleep. I had just had a full meal nearby at Shimokitazawa's &Roll Cafe.
Besides Bushitsu's nostalgic feel, what else is there to know?
The Internet? It's fast. Really fast. Even faster than coworking space Base Point in Shinjuku, which I was really impressed with. With speeds like these, it felt like a waste not to upload something to the internet, but I survivied somehow.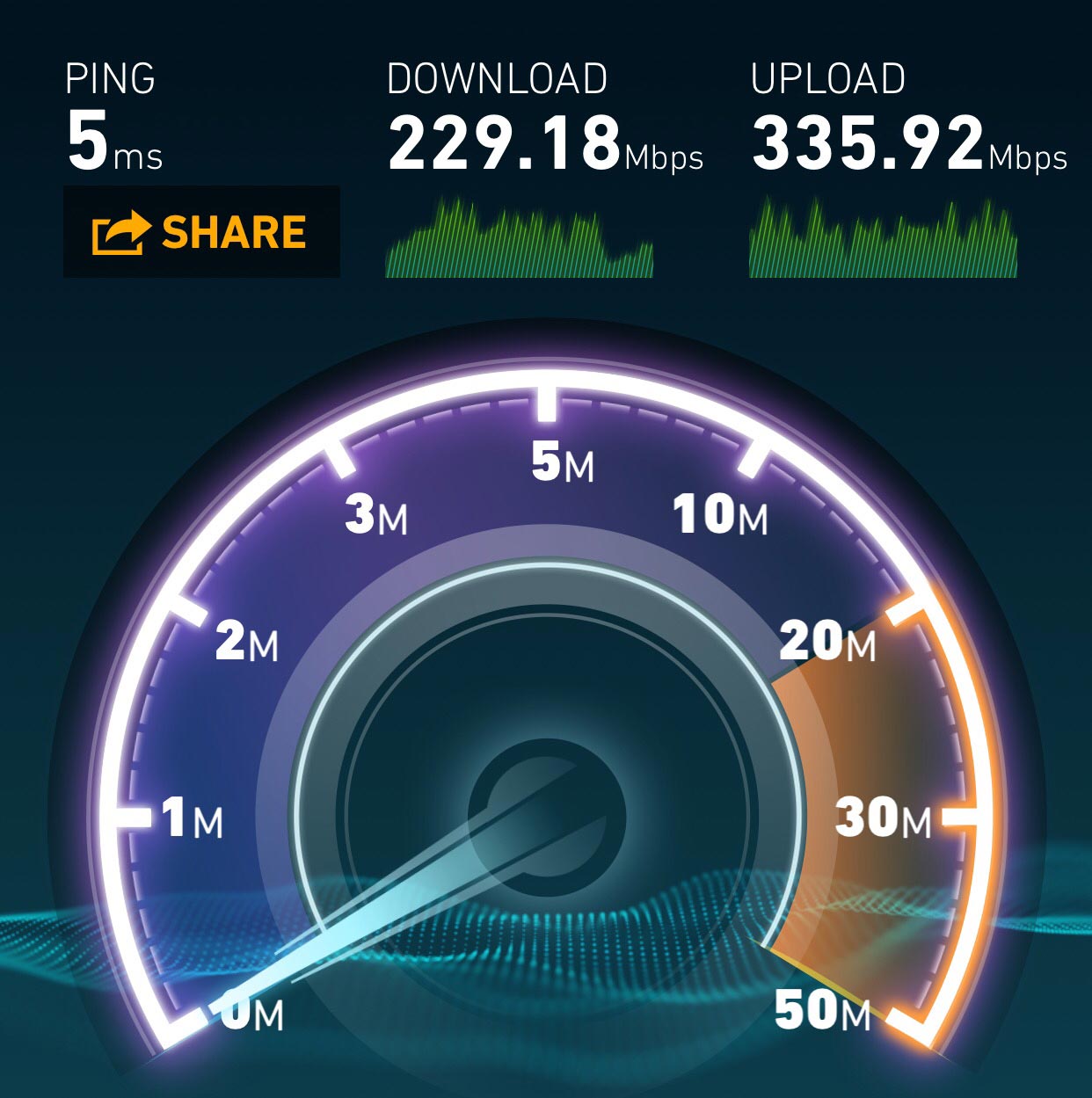 Drinks? Those are free, though selection may leave you wanting.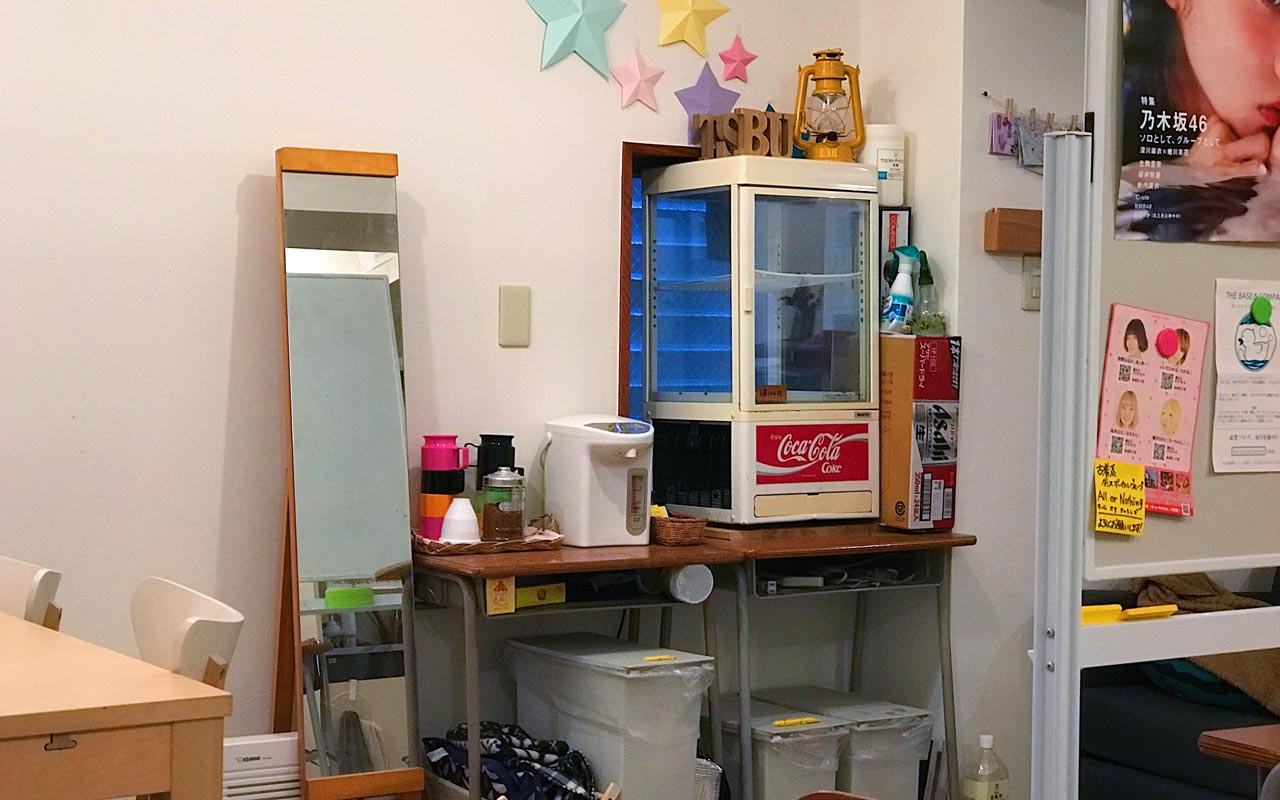 Are there weird illustrations on the windows? Yes! Yes! Yes!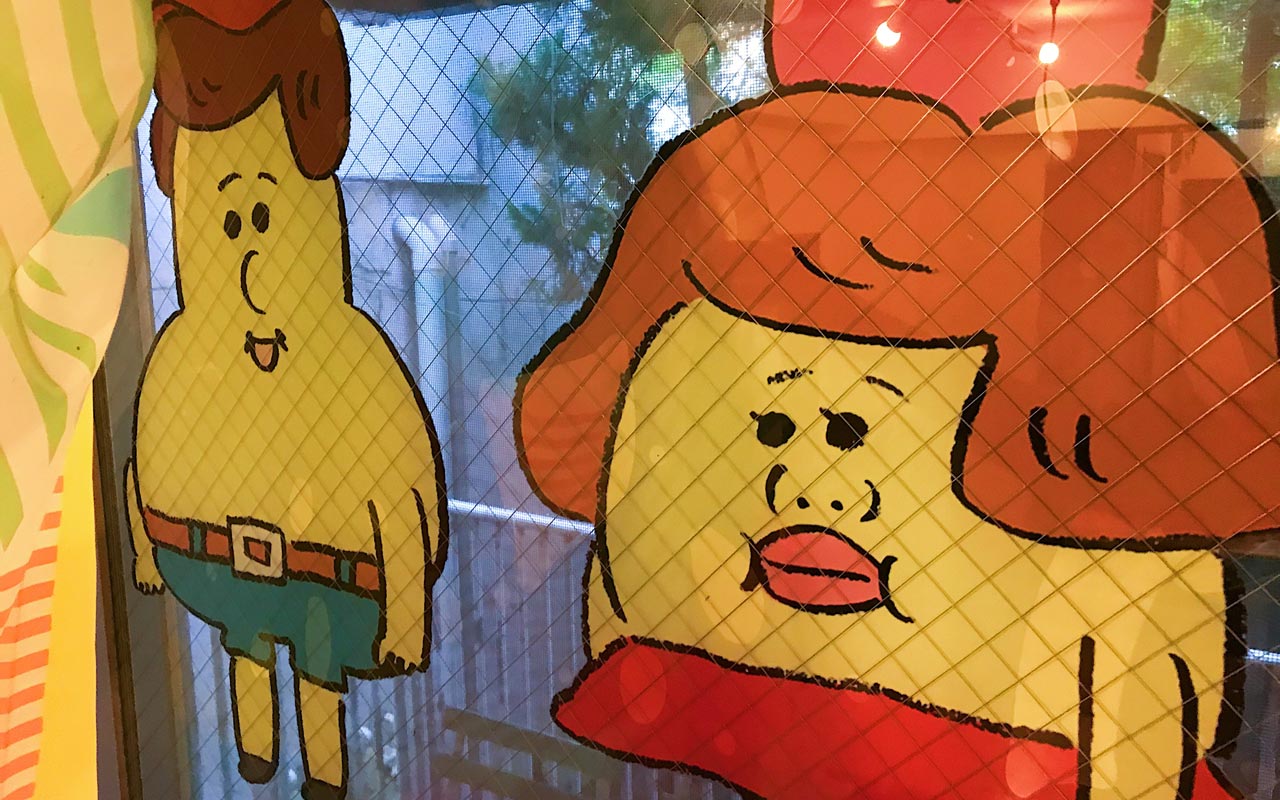 Bottom line, if you need to get some work done and if you want fast Internet to do it, then Bushitsu is a great place.
Although I complained about it earlier, the uncomfortable seats helped me stay awake and I think I was able to get more work done because of it.
I wouldn't say you should go out of your way to work here, but if you're in the neighborhood, then yes, I recommend it. It's a little bit of a walk from Shimokitazawa Station, though there were some interesting places I stopped at on the way.
The first three hours are only ¥500 and a whole day is ¥1,000.
Koichi's Review
Although Bushitsu wasn't particularly comfortable or convenient to get to, I did enjoy the theme and nostalgia factor. I will say that the tight seats did make me get my work done, though. No chance of sleeping, despite how much I slept at my desk during my school years. Price is good, and Bushitsu would be great for groups.
Bushitsu
Additional Information
5 Chome−1−16 Daita
Setagaya, Tokyo 155-0033
Japan
View on map