Traveling to Japan can be intimidating, especially if you don't speak the language. As Japanese language teachers and enthusiasts, your pals at Tofugu believe the best way we can help is by… teaching you Japanese! Still, we also realize that learning an entire language is a big commitment not everyone can make. So today we're turning to the next best thing: pocket translators.
In this series we've taken it upon ourselves to examine, try out, and review these little pocket friends. Keep in mind, though, that for this article we only focused on the device's English-to-Japanese functionality; if you use it for other languages, your experience may be different.
Some Pocketalk Background Information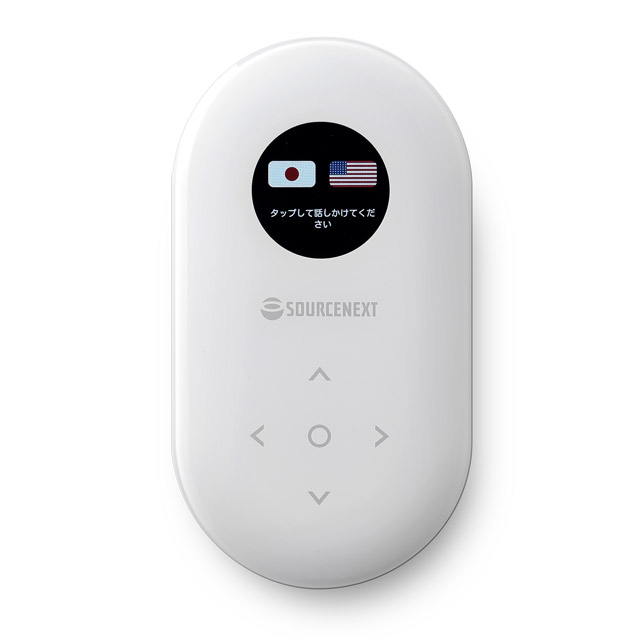 Although Pocketalk is on sale in Japan now, it's not available in the US until September 2018—nine months after we got one for review. And it's possible that the Pocketalk released to the public in the US may differ from the one we used. The version we used costs $250 by itself, or $300 with a SIM card that's valid in sixty-one countries for two years.
Keep in mind that you don't necessarily need a SIM card to use Pocketalk. In fact, you don't even have to buy one! You can rent one from PuPuRu—a Wi-Fi hotspot rental company—for ¥300/day (not including a Wi-Fi hotspot). Pair them together, and voila! You have a data-connected Pocketalk. We did just that because we wanted to test the divide out and compare it with ili.
Our version of Pocketalk supported sixty-three languages, translated in both directions, and displayed a text version of the translation to clear up any ambiguity. The unit didn't do any onboard translation, but instead consolidated a bunch of different online services—Google Translate, Baidu, and others—into a single unit. In this way, it was very different from ili, which runs completely offline and can only translate English into three other languages.
The Pocketalk has a straightforward physical setup: the power button is on the back, and there's a touch-sensitive interface on the front, which has directional arrows with a circular input/accept button in the center. To turn the unit on/off, hold down the power button for a couple seconds. You can lock/unlock the screen and disable input with a tap of the power button.
The arrow keys serve several functions and work with both single and double taps:
Left/right arrows

Single taps start the translation process. The screen shows two flags for the languages you're translating (in our case, an American flag on the left and a Japanese flag on the right). Tap the left arrow to speak English, and get a Japanese translation. Tap the right arrow to speak Japanese, and get English.
Double taps on the left and right arrows change the language.

Up/down arrows

Single taps on the up and down arrows change the volume.
A double tap up opens the settings menu.
For simple Japanese, it worked quite well; don't stray too far from that, however, because you can't be sure what will come out the other end.
Size-wise, Pocketalk is just a little thicker than a smartphone. It feels solid in your hand, has good heft, and is easy to hold onto. It's made of durable plastic, with a smooth, polished front that reinforces the tactility of the interface. There's a little door on the back for a SIM card; the unit charges with a micro-USB cable.
The round screen is a little odd: it's not actually round, but rather a square screen with a circular mask over it. Once in a while, your translation will get covered by the edges of the mask. The screen isn't high resolution, although it didn't really need to be.
The buttons were responsive and worked as expected, but the placement of the power button wasn't ideal—now and then we accidentally locked the unit by bumping this button. The battery held up well: a charge every few days was all it needed.
Pocke-Talking About Pocketalk's Quality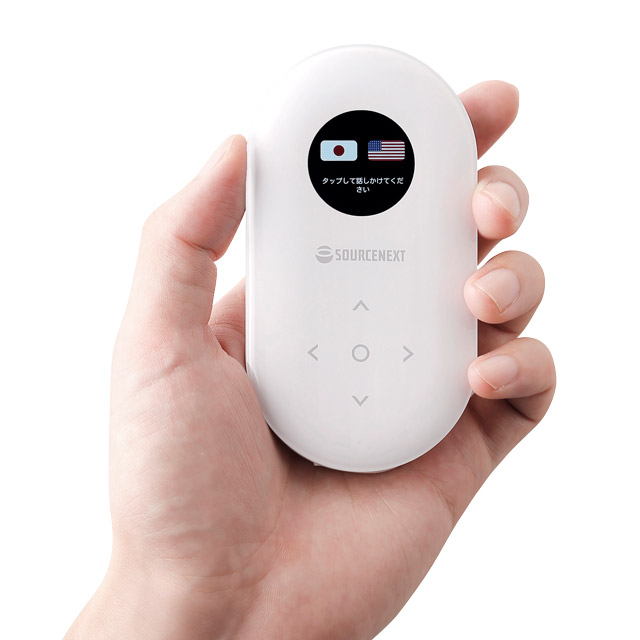 We wanted to make sure we could trust Pocketalk before using it, so we ran it through its paces with friends who were either native or fluent Japanese speakers. Like ili, Pocketalk does best with common phrases, responding with translations that are more formal and polite. The phrasing is appropriate for interacting with strangers in public, though it's a bit formal for using with friends and family. Shopping and travel phrases are very helpful, with the Pocketalk giving an appropriate translation, not just a transcription.
After testing it on these basics, we decided to throw some tougher constructions at it to see how it would react. When one of us described a friend as an "adventurous eater," Pocketalk translated that she was our "ally in adventures." While that was true, it wasn't quite what we meant. It seemed to us that Pocketalk was most comfortable with the basics.
Pocketalk translates fast enough that you don't notice any lag, but the device needs a constant data connection to translate, so the speed of its response is dependent on a network. The Wi-Fi hotspot we got from Pupuru was plenty fast, so it was no problem. ili, however, can run even faster since it doesn't have to go online.
What about those on the other end—native speakers who had to listen to Pocketalk? Everyone we used it with said they could hear and understand the device, and seemed comfortable with the interaction…even if we weren't exactly! The female voice used for both English and Japanese enunciates well and has a gentle, slightly robotic quality. Depending on the setting, you may need to raise the volume high enough to overcome some crowd noises. We used it in the Japanese countryside, asking some questions while buying train tickets and souvenirs. It was audible, since it wasn't too noisy, but we felt reassured by Pocketalk's text backup just in case the other person couldn't hear it. Its speakers, which sit along one edge, were pretty cheap and pretty small.
Verdict
The Pocketalk offers a ton of different language options, and is helpful when traveling in a place with great Internet connectivity and a population that's unfamiliar with your native tongue. For simple Japanese, it worked quite well; don't stray too far from that, however, because you can't be sure what will come out the other end.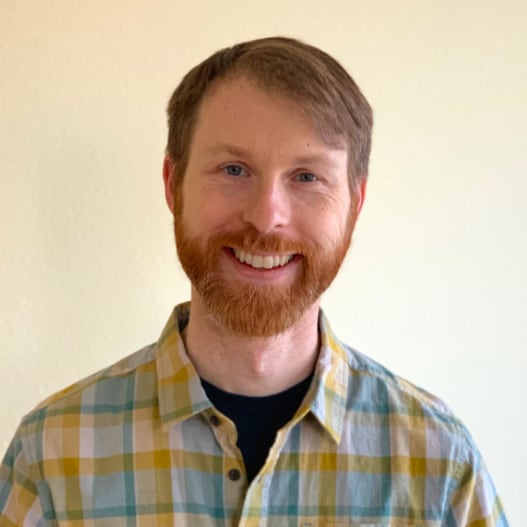 Darin's Review
The Pocketalk, along with other translator devices I've seen, has kind of a fatal flaw. It's good at common phrases, because, hey, they're common! Once you get into more complicated territory, though, it ceases to be helpful. If you don't know Japanese, you probably won't have the confidence to trust the translation Pocketalk is giving you. It's a kind of chicken-egg problem for all pocket translators, and Pocketalk is no exception.
Pocketalk
by

Sourcenext
Additional Information