This resource has been featured in: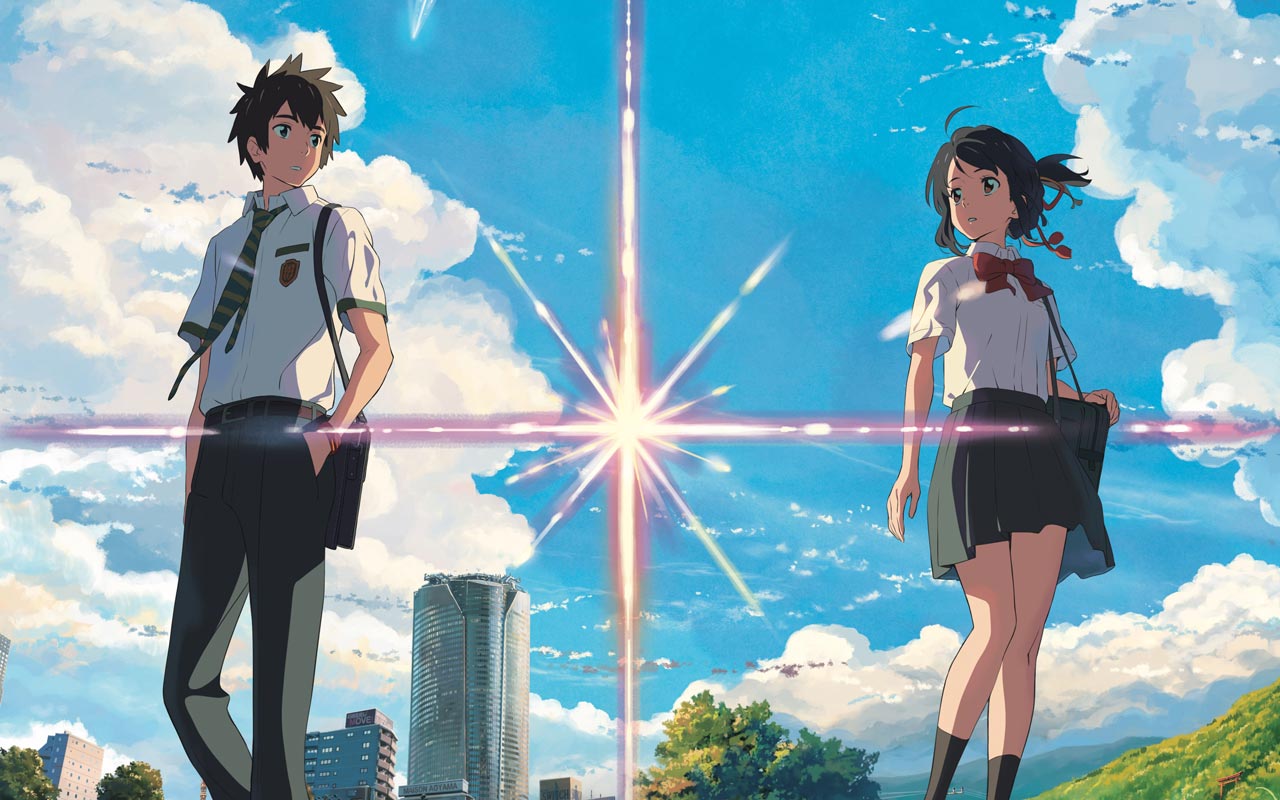 If you draw inspiration from highly-rated anime movies with evocative visual symbolism, Your Name. may be just the movie for you. The movie follows Mitsuha, a high schooler in the small town of Itomori. Bored with quiet country living, she makes an idle wish – that she be reincarnated as a handsome Tokyo boy in the next life. Then, a twist of fate grants her wish sooner than expected: she wakes up in the body of a handsome boy in Tokyo named Taki. The pair keep trading places, seemingly at random, and accept their bizarre circumstances the same way they'd play along with a dream.
One of the most interesting aspects of this movie is its representation of real locations around Japan, particularly in Tokyo. Many people have even taken pilgrimages to the places shown in the movie. The soundtrack, played by Japanese band Radwimps, fits in nicely as well. If you're a fan of Japanese music, then you may enjoy this movie even more.
Of course, the movie is originally dubbed in Japanese, which makes it a great resource for practicing your listening comprehension. Adding in Japanese subtitles while listening to the original Japanese is a top-notch way of studying for intermediate and advanced students. But even if you are not at that level just yet, watching an English-dubbed version or an English-subtitled version will still allow you to enjoy the movie otherwise. See the full review here.