This resource has been featured in: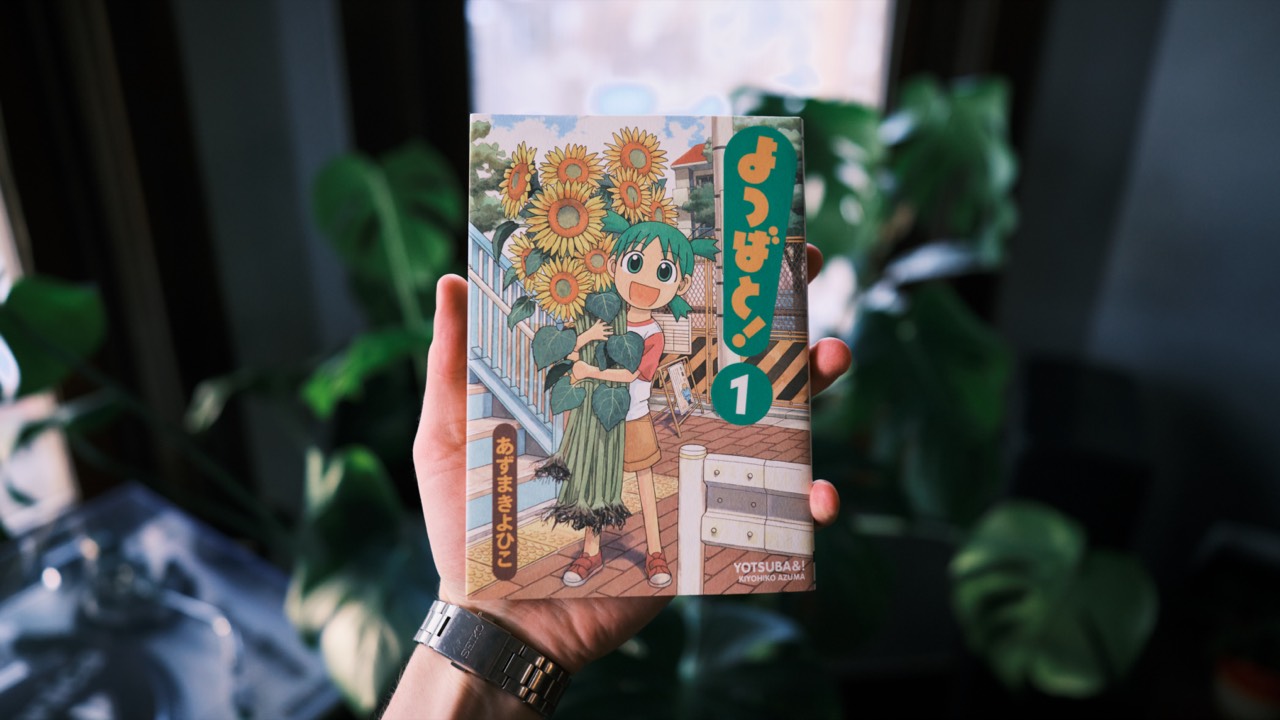 Yotsuba&! is a slice-of-life comedy manga about a five-year-old girl named Yotsuba and her father, Yousuke Koiwai. Yotsuba's name means "four leaves," and her green hair reflects this, as it's pulled into four ponytails like a four-leafed clover. The series starts with Yotsuba and her father relocating to a new neighborhood, where they get help from Yousuke's tall friend who's called Jumbo. Soon after they meet their new neighbors, the Ayase family: daughters, Ena, Fuuka, and Asagi (from youngest to oldest), their mother, and never-home father. Beyond this cast of characters, there are a few others who come and go: primarily friends of friends and relatives.
It's sweet and heartwarming, laugh-out-loud funny, and can put your Japanese skills to the test with a mix of different tones of voice and speaking styles. That said, there are a few things about Yotsuba&! that might be slight sticking points for Japanese learners, especially beginners.
If you are looking for more Japanese reading practice — or just to get used to reading in Japanese, finding the joy in it, and building a habit of doing so — Yotsuba&! might be the series you are looking for. At its core, Yotsuba&! is a great beginner series, suitable for many learners who've worked through a beginner textbook like Genki. The art and overall compactness of the dialogue help tremendously with understanding new vocabulary or grammar points through context, and as Yotsuba&! is structured as short, independent chapters, it's easy to skip one if you're having difficulty.