This resource has been featured in: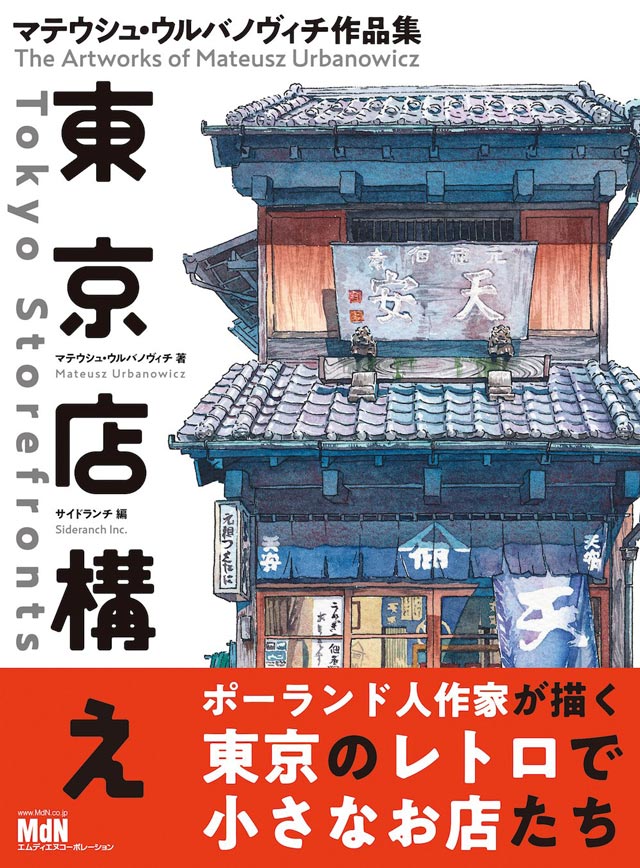 This beautiful bilingual book by artist Mateusz Urbanowicz was recommended to us by @hidden_tweet on Twitter, so a big thank you to them!
This gorgeous collection of Tokyo storefronts would be worth a buy even without the Japanese language benefits, but that's not what you're here for, is it?
The entire book is bilingual. Illustrations of storefronts are accompanied by Japanese and English descriptions. Sometimes there are facts about the history of the place, the owners, the architecture, or just what makes it so visually appealing. A few small details about each place are featured as well.
The side-by-side Japanese-English is great for studying. While there is no furigana or accompanying dictionary, there is an English translation right there. You can use it to parse out anything you don't quite understand. Each chunk of text is about an image, so you also have a visual aspect to help.
And, most charming of all, each place is real and in Tokyo. If you're planning a trip, or if you already live nearby, you can use this book to learn a thing or two about the cute little shop on the corner you were too afraid to go into (until now).