This resource has been featured in: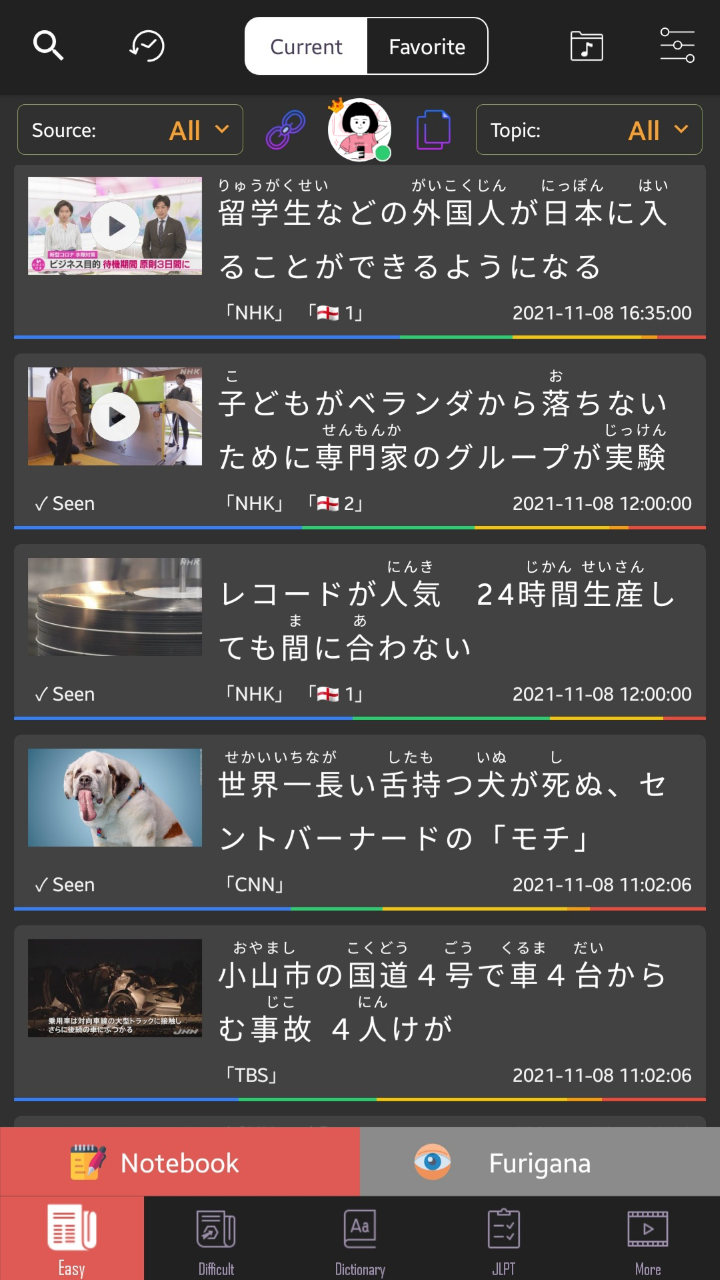 Todai Easy Japanese is a website with an iPhone and Android app that aggregates Japanese news articles from a wide range of sources and over a number of different topics, and offers a comprehensive set of tools to help learners maximize what they've just read. In this piece, I'll be specifically referring to the Android app, as it's what I've used most, though this should be applicable to both versions of the app. The website itself is a bit more bare-bones.
In addition to the articles, Todai Easy Japanese has a powerful dictionary and grammar resource, tools to practice speaking and translation, JLPT practice exams, and fun videos to expand outside of just curated news articles. All of these combine to make a very comprehensive app for experiencing Japanese content, while still giving learners help when they get stuck; though the app is not without its rough edges.