This resource has been featured in: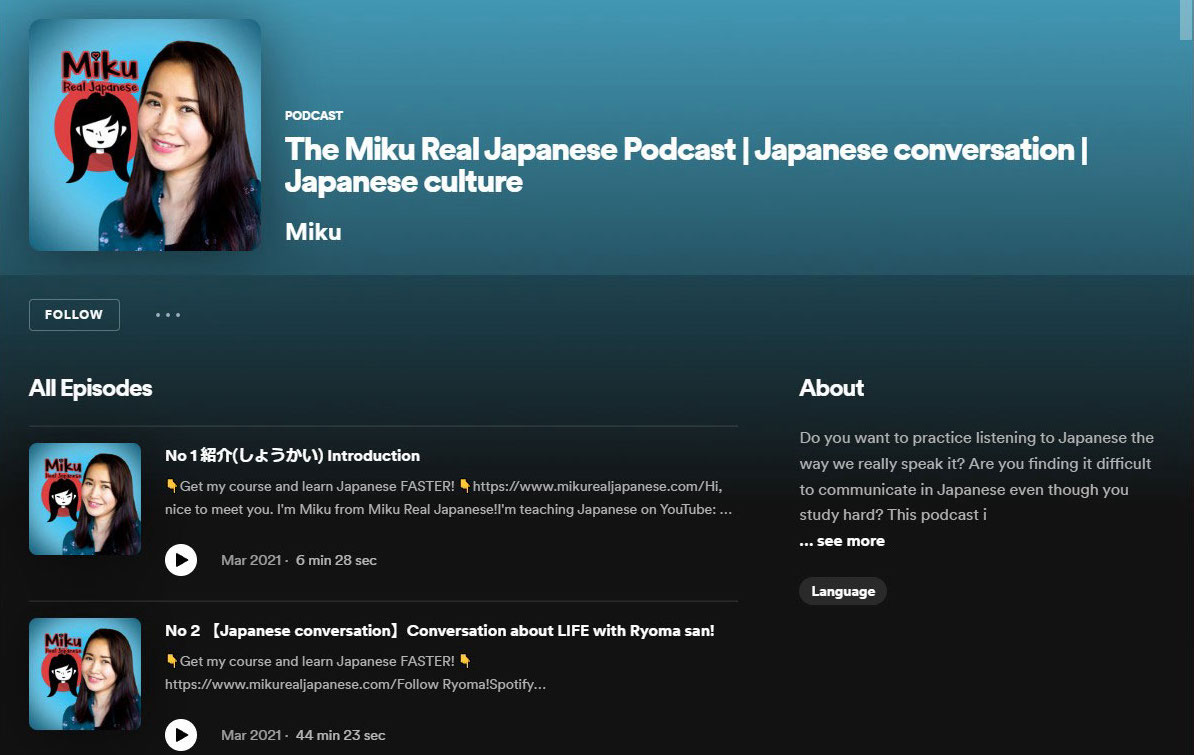 Not to be confused with "The Real Japanese Podcast," The Miku Real Japanese Podcast comes from the host of popular Japanese language learning channel, Miku Real Japanese, who we wrote about for our YouTube Grammar Channel recommendations article.
Like her excellent YouTube channel, her podcast is also very high-quality. Rather than focus on grammar or a smattering of topics, The Miku Real Japanese Podcast features a lot of fascinating conversations with guests that Miku knows. There's one about life in Okinawa for example, and more than one episode about Miku's experiences living abroad.
Episodes tend to run slightly on the longer side, with these conversations coming in around 30 minutes a piece. There are also a sprinkling of other episodes Miku hosts alone in the mix, often closer to about 10 minutes.
For intermediate Japanese learners looking to get into conversation practice or start listening comprehension practice with more than one person, The Miku Real Japanese podcast is a great way to expand your horizons.