This resource has been featured in: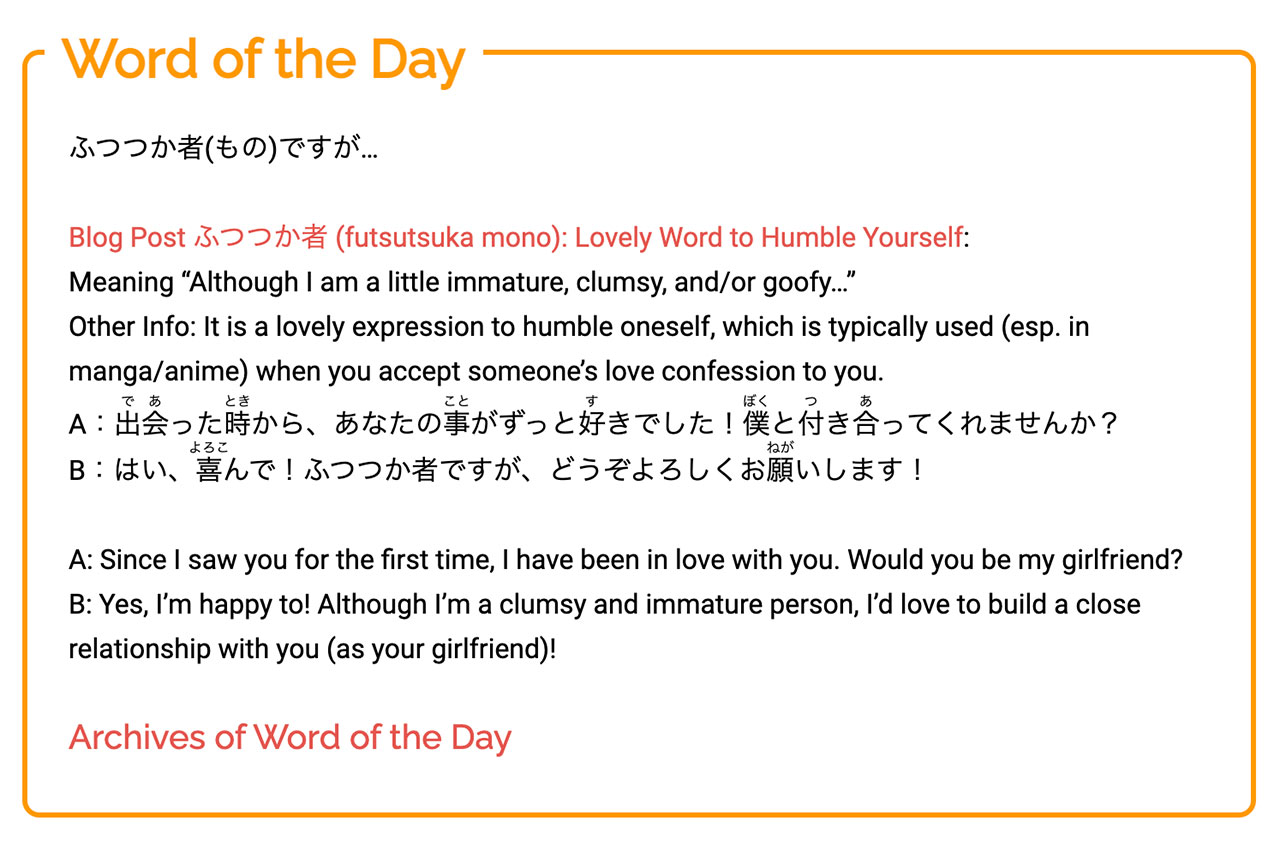 We first heard of Takashi's Japanese Dictionary through the Facebook page, where a word or phrase of the day is featured. Takashi, the owner, usually chooses idioms or unique Japanese phrases that aren't taught in textbooks. Besides Facebook, Takashionary — another name for the dictionary — can be viewed on Instagram, Twitter, and the website itself. Although Takashionary's been around for several years, we somehow only recently stumbled upon it, but are happy we did.
When perusing the site, after you check out the word of the day, you can delve deeper into certain topics, which have been made into blog posts. In these blog posts, you'll find more information, with sections including the definition, usage, examples, and related words. The Facebook and Instagram posts do not go into as much detail, but may be more appealing to those who want brief introductions to these words.
Something to note before you visit the site is that it's almost entirely written in English. If you're past the beginner level, you could use the words as building blocks for more Japanese-based research, or for your flashcards.