This resource has been featured in: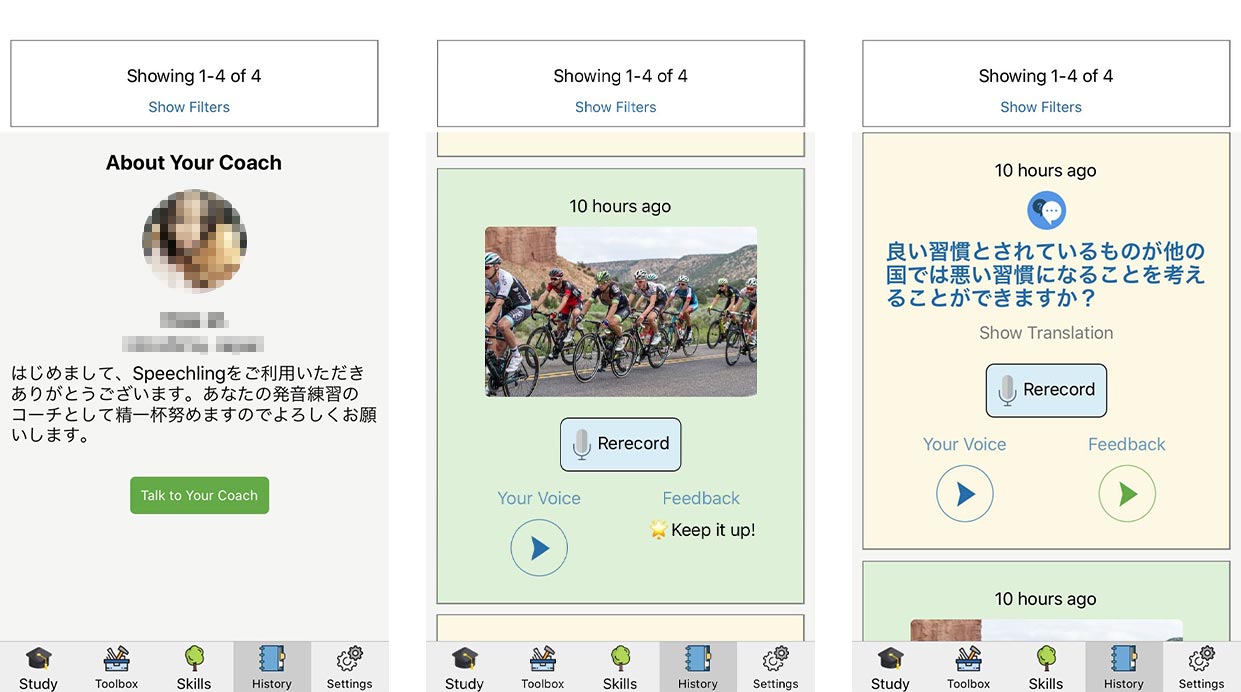 Speechling is an online resource for language learners who are seeking to improve their grammar and pronunciation when speaking. Upon signing up, you're paired with a native-speaking coach who will exchange voice recordings with you. The app offers a multitude of options for corresponding with your coach, such as word-by-word pronunciation practice, picture description drills, and feedback on your answers to questions. After recording your response to the prompt, it's sent to your coach for review. The coach always responded in a very timely manner, usually within just a few hours. She mostly pointed out pitch-accent problems and small grammar mistakes. If none were present, she would simply respond with: 🌟Keep it up!
Speechling is free to use, but the free version is somewhat limited. For example, you can only send your coach ten voice recordings per month as a free user. Ten recordings goes really fast, especially since they have a ten-second limit. You might want to give the free app a try and, if you love it, consider paying for the full version. With a paid account, you can send your coach an unlimited number of voice recordings, and each can be up to 25 seconds long. Speechling is truly innovative, and worth looking into if you want some help with your pronunciation or fine-tuning your grammar in speech! If you're looking for conversation practice, though, you'll want to look elsewhere.